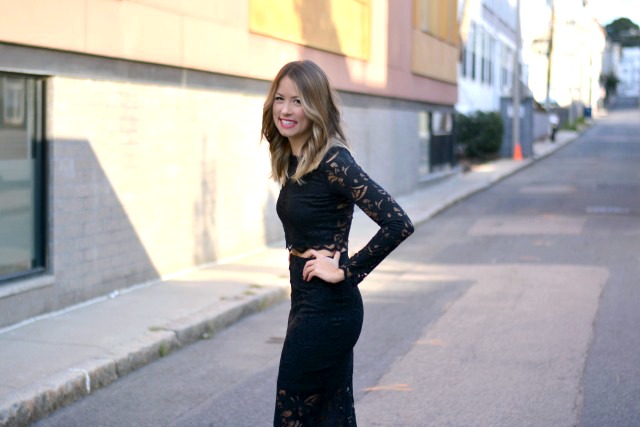 Wearing: H&M Short Lace Top & Lace Skirt | c/o Rebecca Minkoff Mini Mac (similar) | Nine West Heels | Betsey Johnson Earrings
Ahh, if you listened to the hour long podcast I did this week with The Solopreneur Hour here, then you'll know that the past few months have been AMAZING! The success, publicity, connections, opportunities just don't stop.. & I hope they never do!
In August I won Boston's' Best Fashion Blog (thank you to everyone who voted!) & on Wednesday, WGBH threw a party for all of the winners at their headquarters in Brighton.  It was the perfect opportunity to wear head to toe lace, no? This matching H&M number is h-o-t (& under $60!) & tres comfortable. I felt like one classy lady as I circled the room mingling with other winners, passing out my business card, all with a permanaent smile on my face because I, all me, by myself, with no help, got here. Success rules.
Shop my look below! & thanks to my fabulous roomie for snapping these pics, alley style.