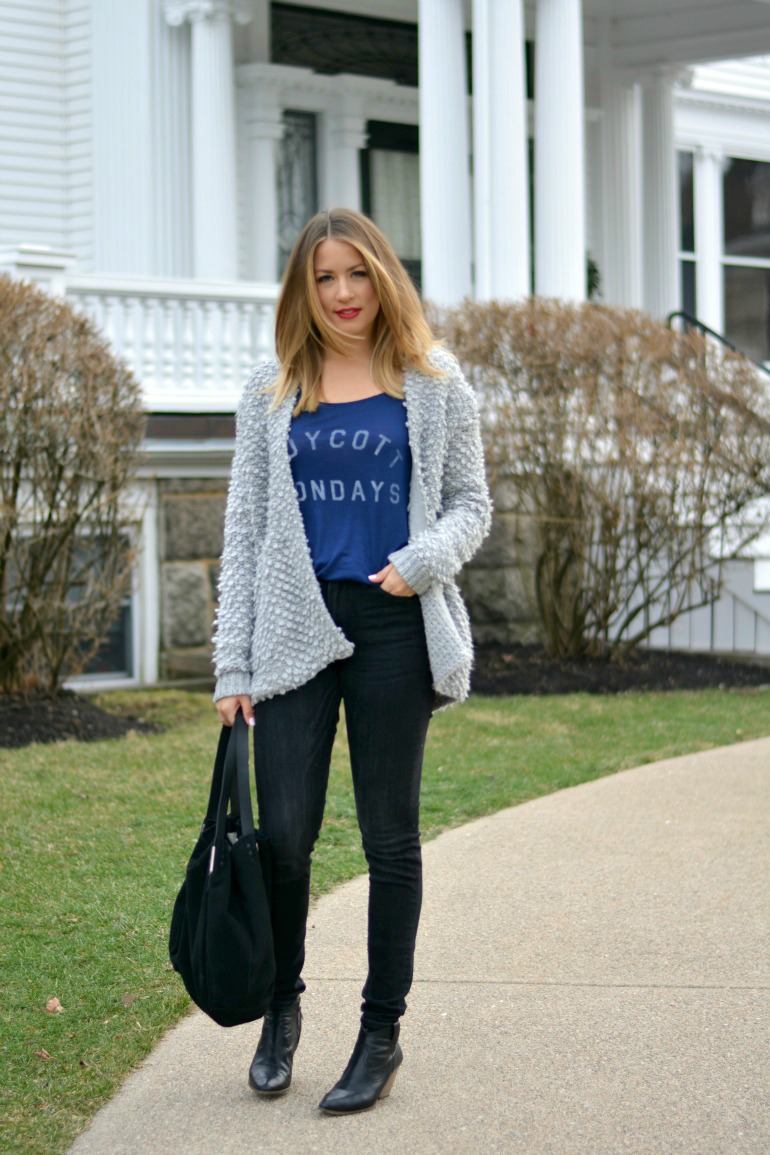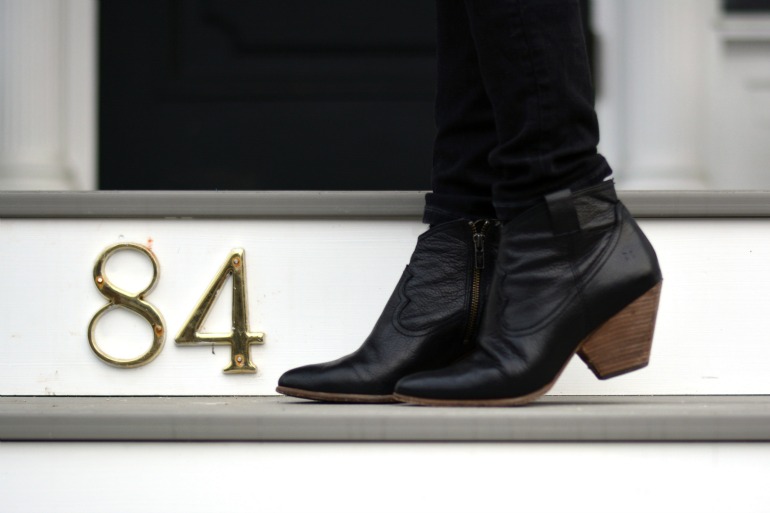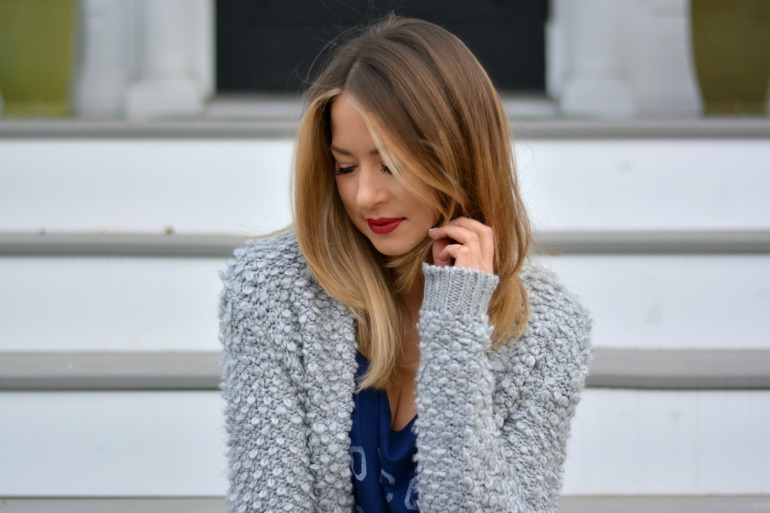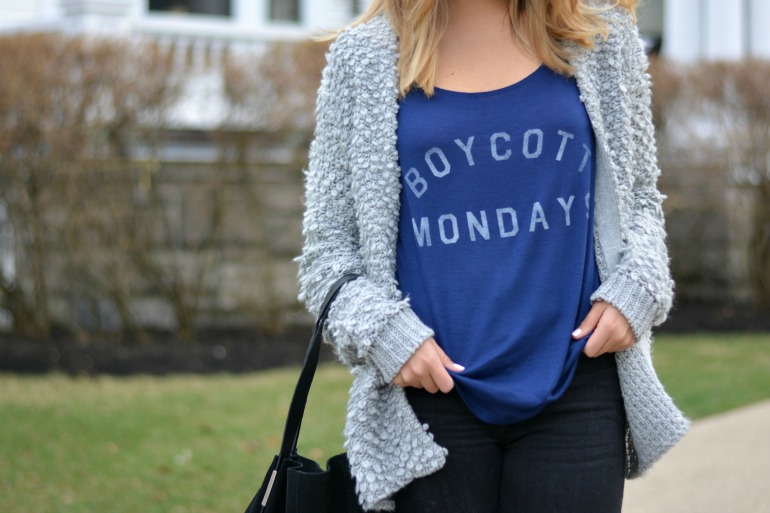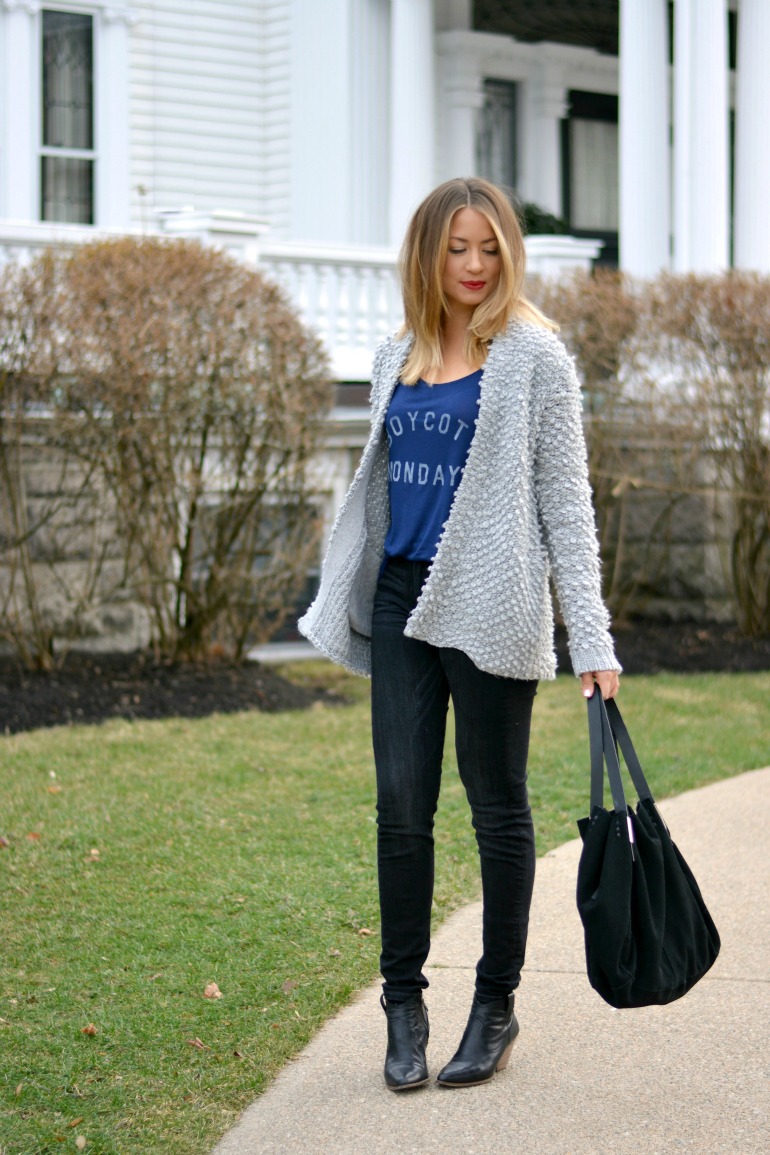 Wearing: DAYDREAMER Boycott Monday's Top | Banana Republic Black High-Waist Skinny Jean | LOFT Popcorn Cardigan (similar for $20!) | Zara Suede Detail Handbag | c/o Frye Reina Booties | Kate Spade Gramercy Watch
I'm back in Boston for the week & couldn't be more excited. Believe it or not, it's warmer here than it is in California.. global warming, say what?! I was back home in December but felt like I didn't have time to breathe, let alone spend quality time with friends & family. It's nice returning with not much on my agenda besides breaking a sweat, blogging a ton, sprucing up my look, laughing with friends & loving on family. In the meantime, it's Monday & when you're not on vacation, that's any reason to boycott.
If you haven't heard, I accepted my dream job at a creative marketing agency out in California where I'll be consulting for some awesome clients, including major fashion retailers! As much as I love technology consulting, I have always preferred the creative, marketing, branding side of the business (hence, starting a blog) & have dreamed of merging my consulting world with my fashion world. So, I'm doing it.. moving on & up & ready to rock.
I have quite the exciting week planned while I'm home with some fun collaborations & explorations around the city. I'm documenting it all on Snapchat so I hiiiighly suggest you follow me at alliewears. Until then, I'll be hating Mondays & loving vacation.
Shop my look below!