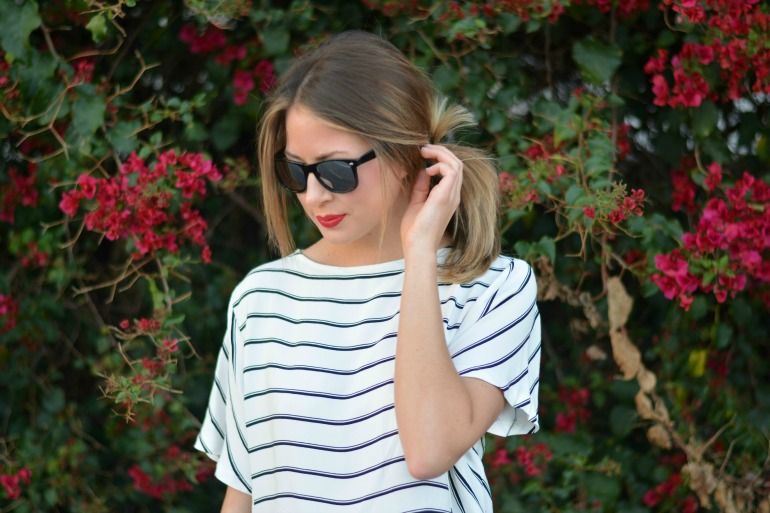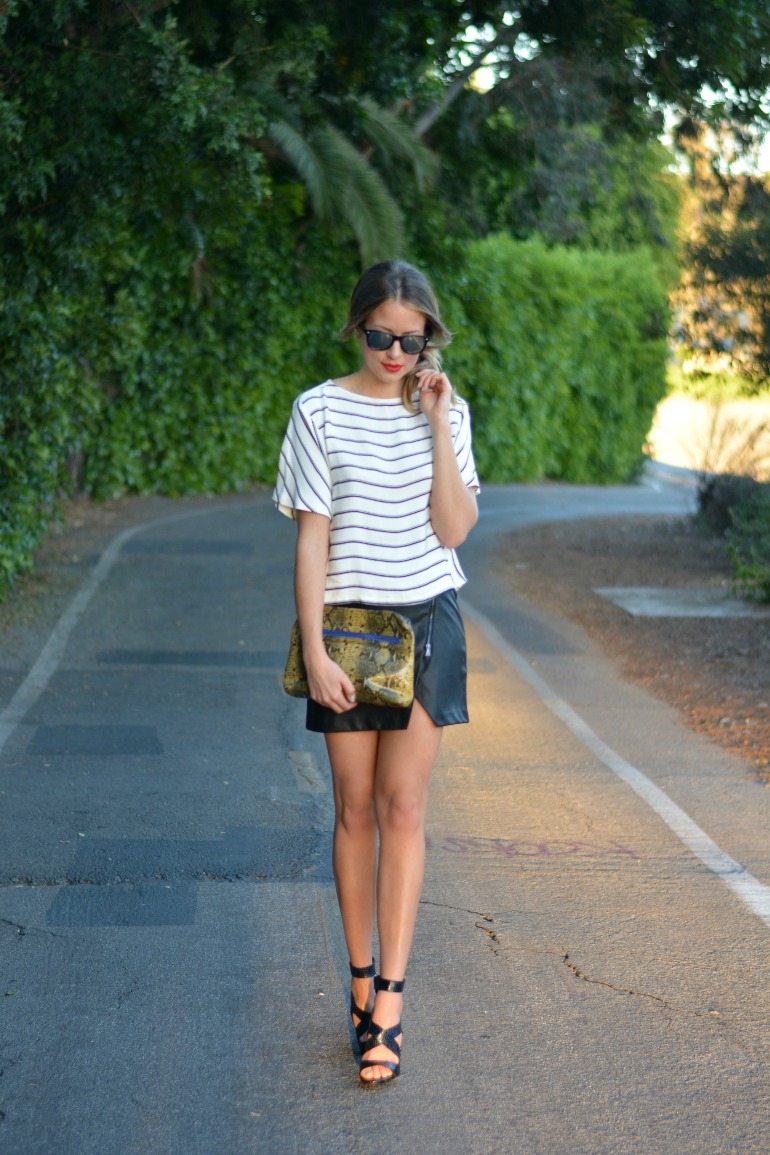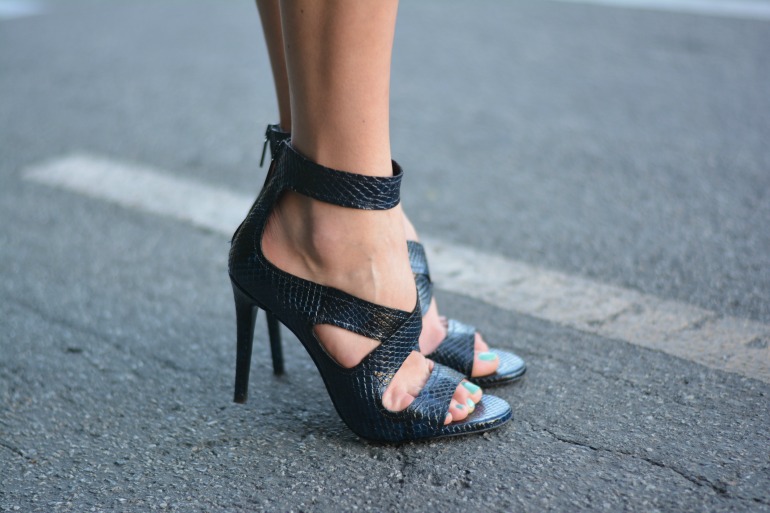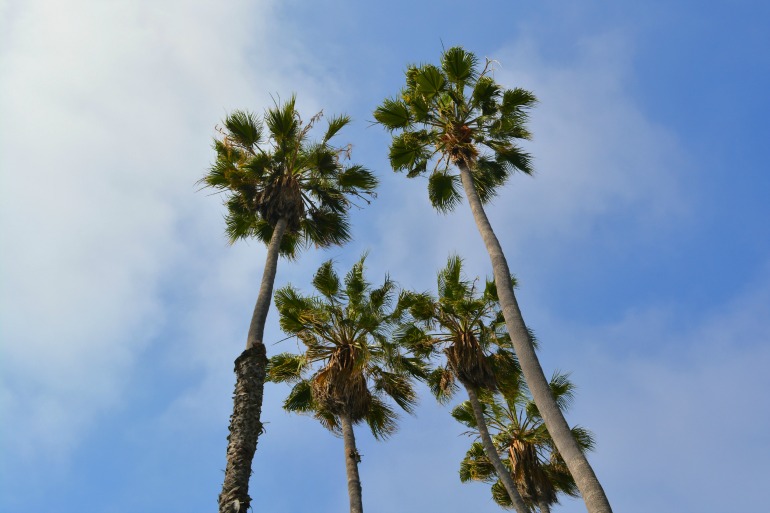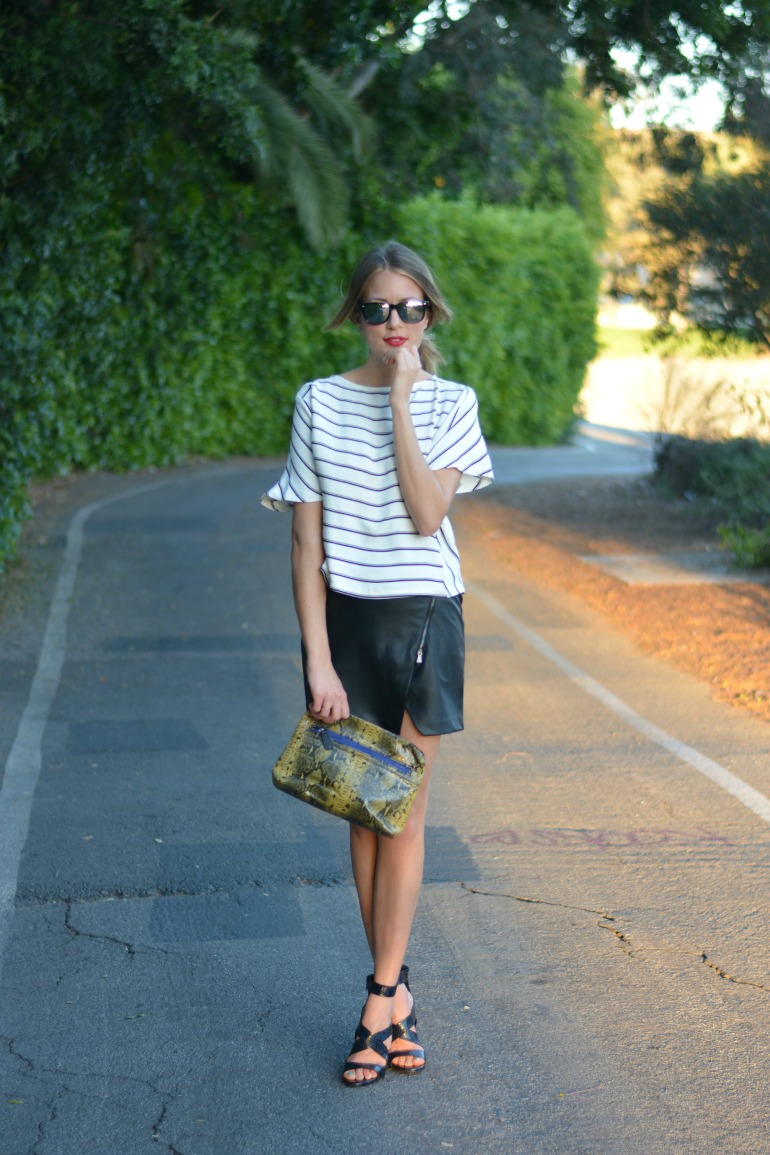 Wearing: Zara Kimono Top & Heels (similar) | Banana Republic Faux Leather Mini | Trouve Clutch | Reflective Sunnies (similar)
I am currently sitting uncomfortably on a plane en route back to Antartica Boston after an epic 5-day vacash in sunny California. Graced with free wi-fi in the air, I figured there's no better time to whip out a blog post showing what I rocked around LA. I was excited, yet terrified, to return to LA after a 5 year hiatus. I had this idea that LA was filled with fake Barbies & obnoxious characters all chasing the dream while drinking dirty martinis on roof-deck bars next to their chihuahua. I mean.. it is, but it's also filled with organic coffee shops, speakeasy dive bars, & groups of friends that want to get rock to reggae during a six hour beach session which is much more my scene. I wasn't sure what scene we'd be visiting (in the end, we visited both!) so I packed for it all.. fancy night outs & casual happy hours.
I wore this kimono inspired top with this faux leather mini (that's less than $30!), aiming for a neutral palette. To add in texture, I paired this yellow snakeskin clutch with blue snakeskin heels that I happily snagged on the clearance rack during a recent Zara haul. I thew my hair in a messy bun, borrowed his cheap sunnies, & chased the California light.
Hope you had a great long weekend, folks! I've missed you.. true story.