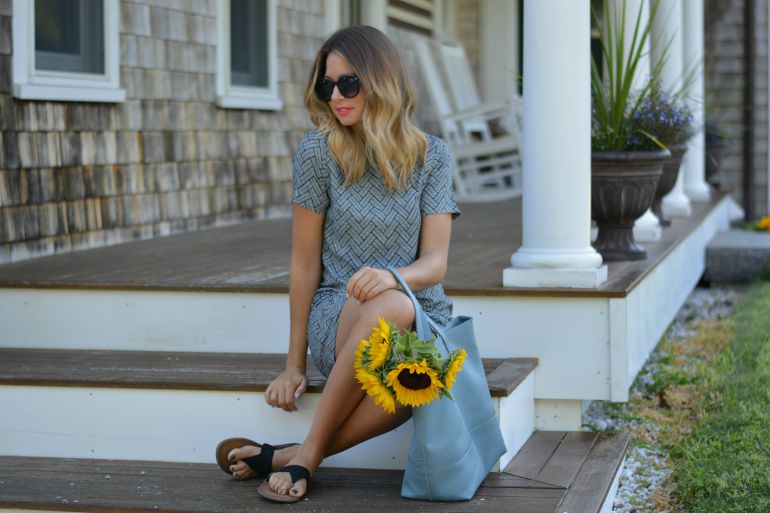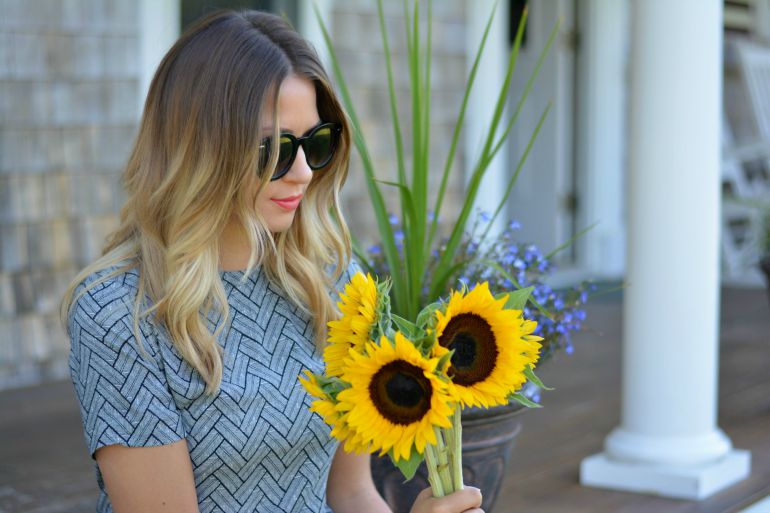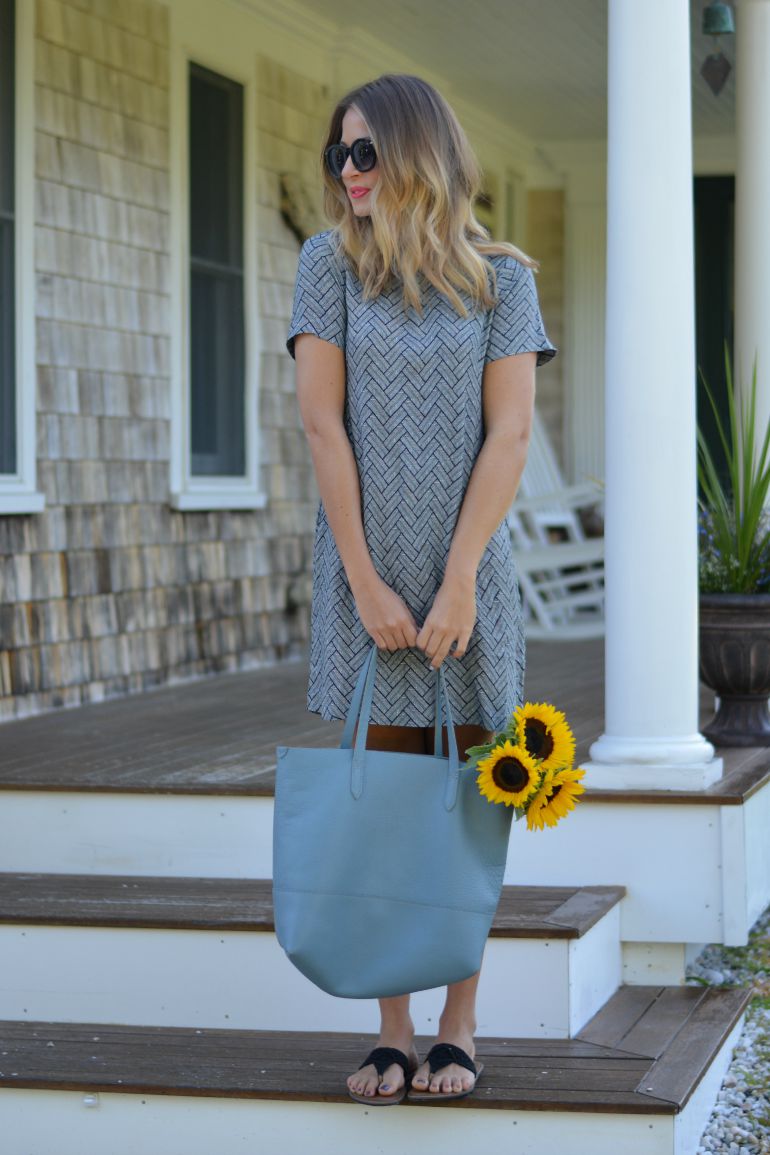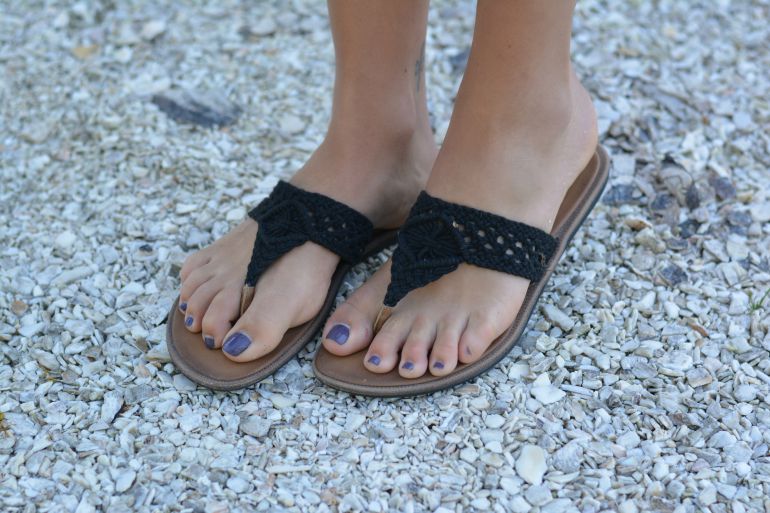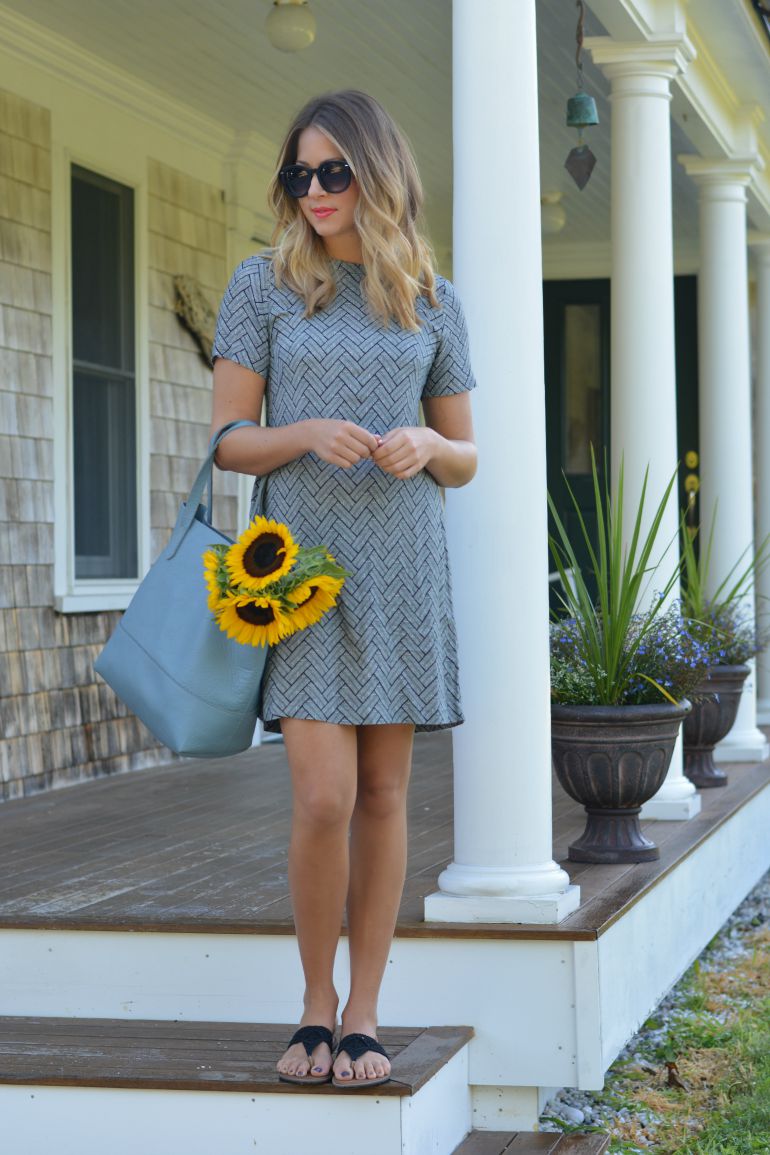 Wearing: H&M Short-sleeved Dress | J. Crew Downing Tote | c/o Skechers Indulge Cruising Sandals | Free People Sunnies
Vacash has officially started & my beach bum is planted on the Cape for the next 14 days.. life doesn't suck. If you follow my blog, you know I was down here last year doing the same damn thing.. beach, book, blog, repeat. I packed every easy, breezy dress I could find in my closet & hope to blog as many as I can for you.
A few weeks ago I saw my girlfriend wearing this dress with a cute pair of white Birkenstocks & drilled her to find out where she got it. $29 from H&M? Sold! I snagged it as soon I walked into the store & it's been on constant repeat since. I love that it's long enough to wear to work but light enough to throw on for a quick trip to the store. The cute print made it easy to pair with these woven macrame Skechers sandals which are super comfortable, built with a Lush Foam cushioned footbed built-in. Buy a pretty bunch of sunflowers at the Farmer's Market Whole Foods, brush those ombre curls, & call it a day.
Have a great week, folks! Follow me on Instagram here to live vicariously through me during your work week. #sorrynotsorry