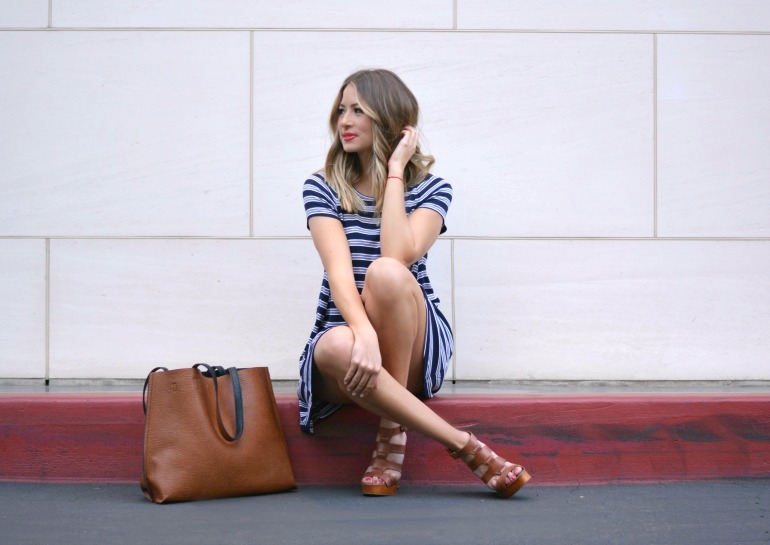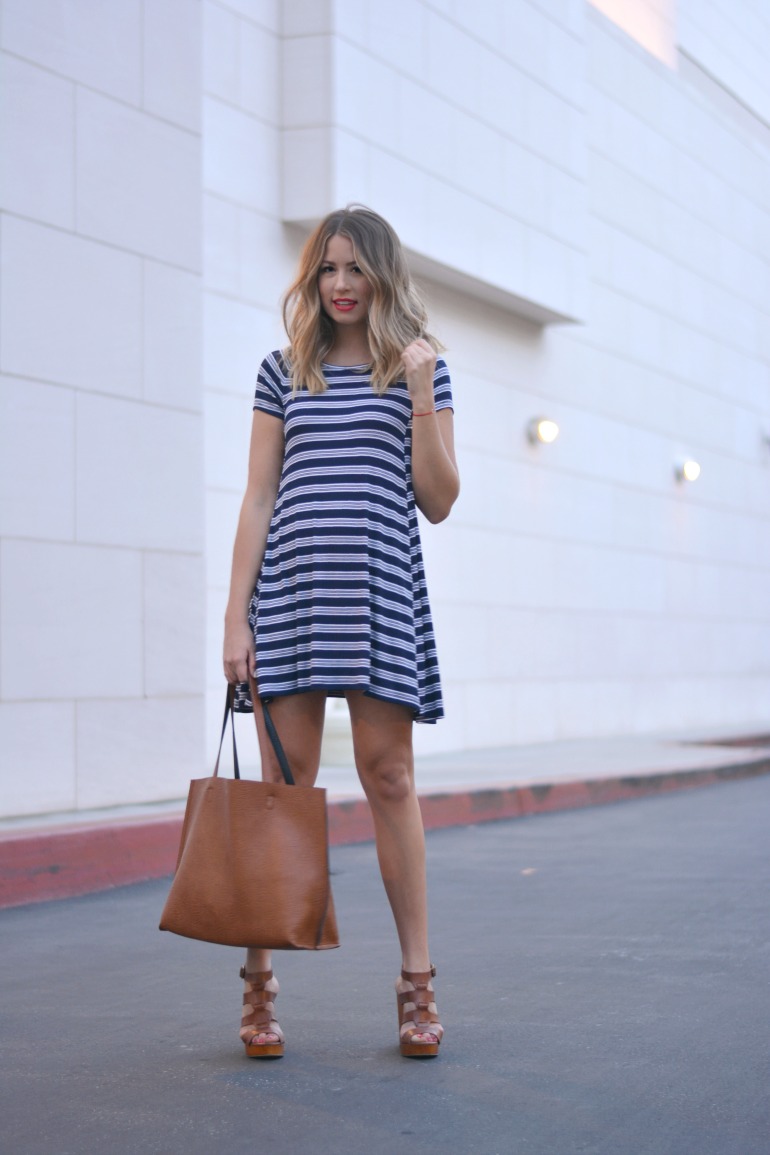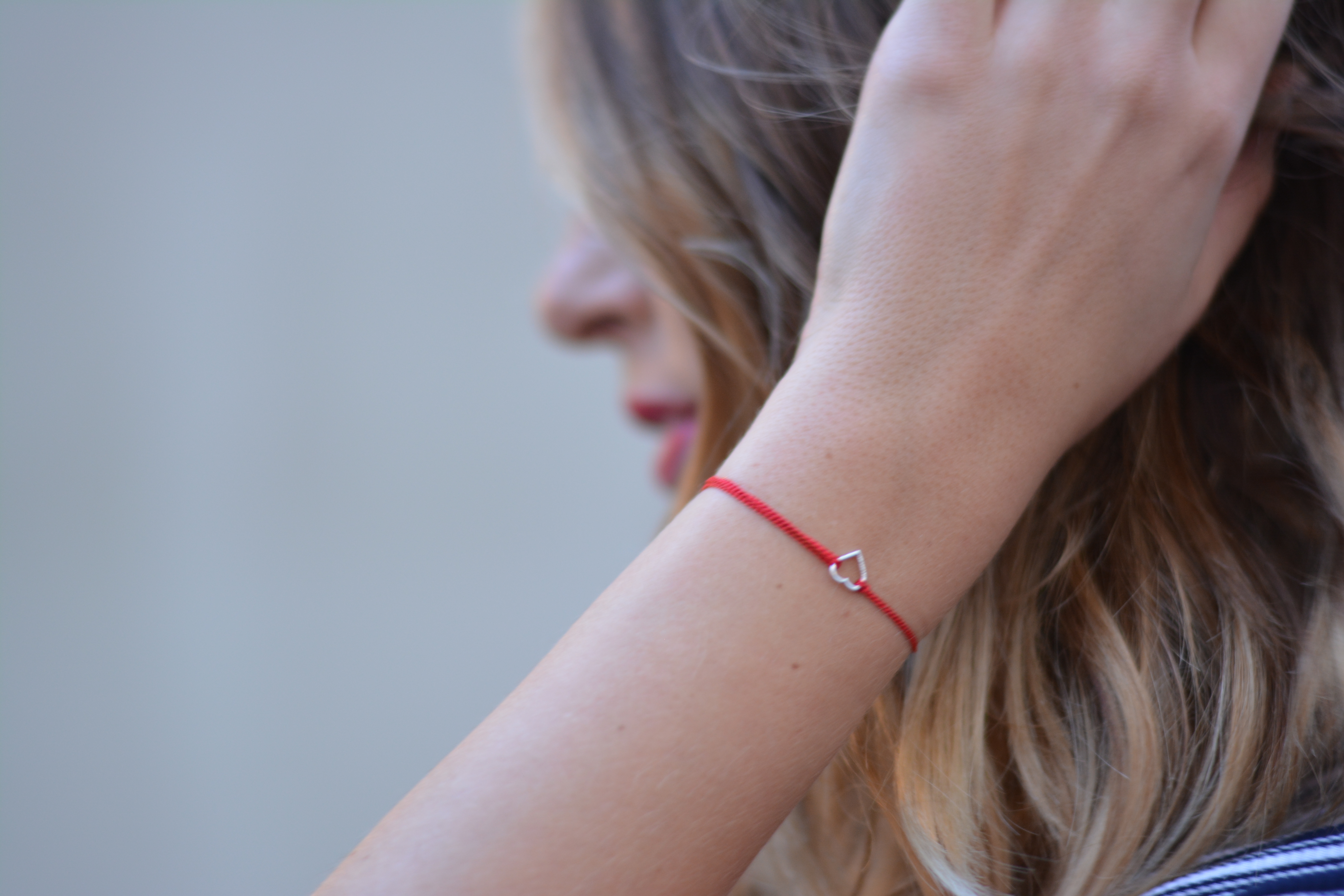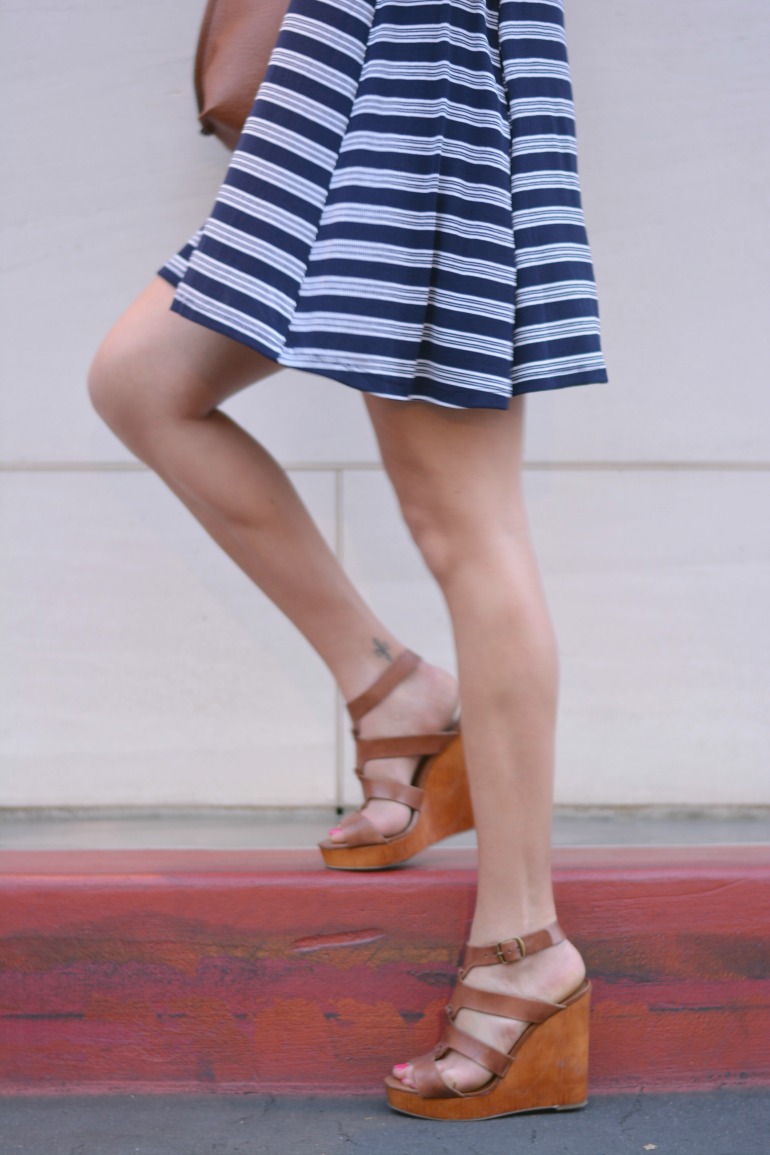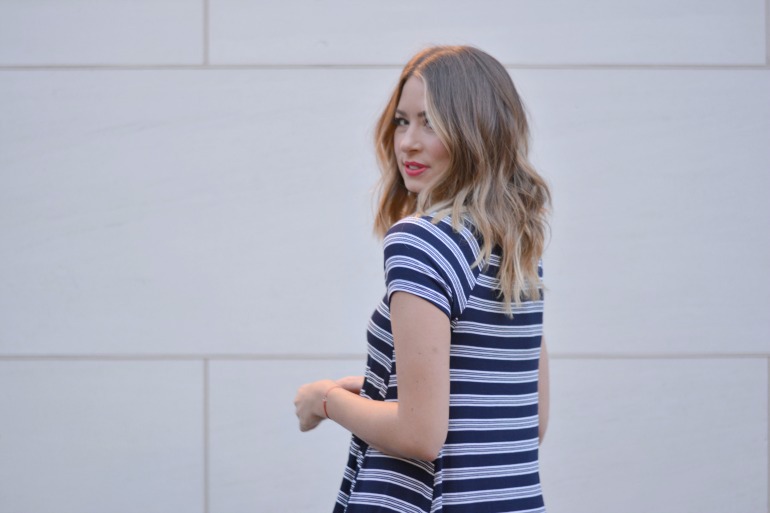 Wearing: Old Navy Swing Dress | c/o Lucky Brand Roselyn Wedges via ShoeBuy | UO Reversible Vegan Leather Tote Bag | c/o Alex and Ani Red Kindred Cord
Life has been awesome lately & I'll admit, I've been caught up in the swing of things. I really love this little blog of mine & decided this weekend that I need to blog more.. a lot more. Don't give up on me! As you know, I started a new job & I'm trying to give it my full attention. I also bought a new car this weekend (wee!) so my entire weekend (prime photo-shoot time when you work full-time) was spent at the dealership. It was a bittersweet moment because.. I bought a car! I bought a car that I've been drooling over for months & it's all because I worked my butt off, saved a chunk of change, & bought myself something I deserved.
Which means, I'm more or less poor so this $26 Old Navy swing dress was the perfect addition to my closet. I may be a cheap date, but at least I'm fashionable! In the summer, you can find me in easy, breezy dresses (see here, here, & here) that are easy to style & most of all, comfortable. At first glance, I saw myself rocking this dress with my white Converse & a jean jacket, but I love how these cognac wedges dress make a casual dress look a little less casual. I'm intent on matching my shoes to my bag & cringed when I didn't have a similar cognac purse to rock with these wedges, until I remembered this Urban Outfitters tote is reversible & cognac lived on the other side! I use this bag as a computer bag for work but ah-ha, not anymore!
I hope you all had a fabulous weekend & you can shop my entire look below! & a huge thank you to my main man M.A. Gonzalez Photography for snapping these pictures.