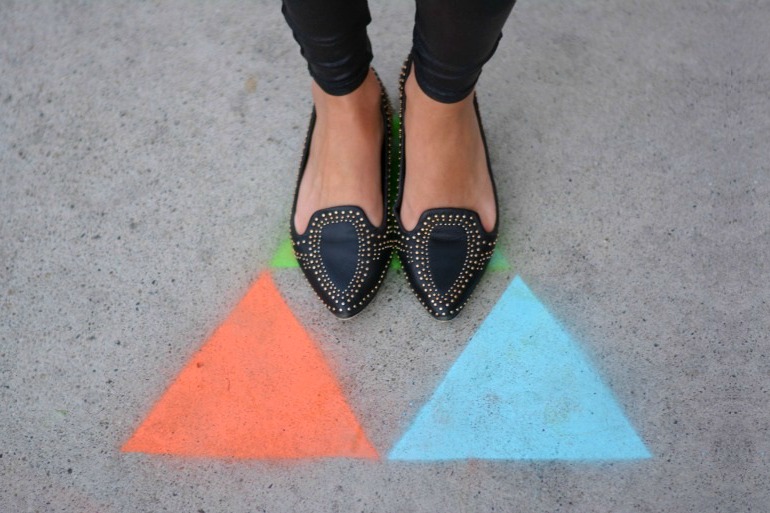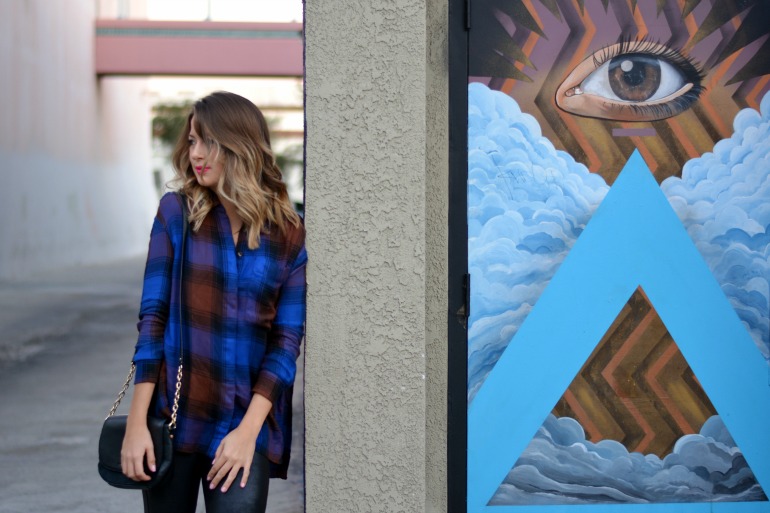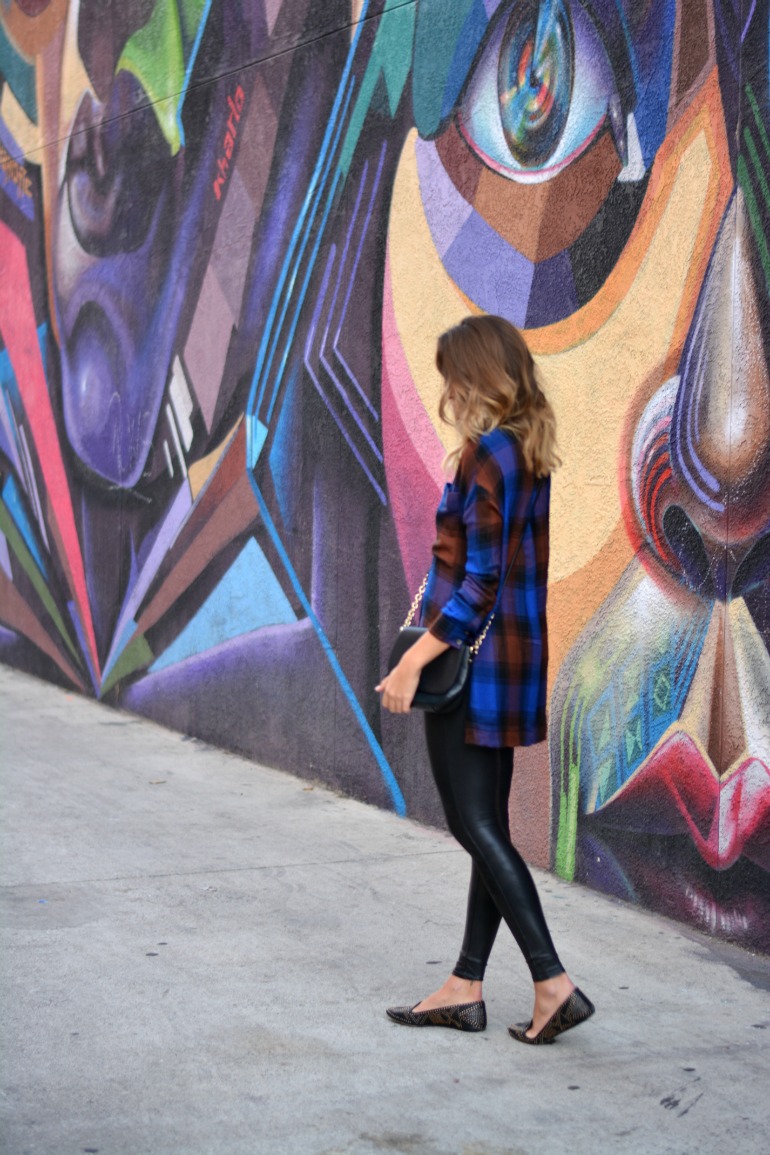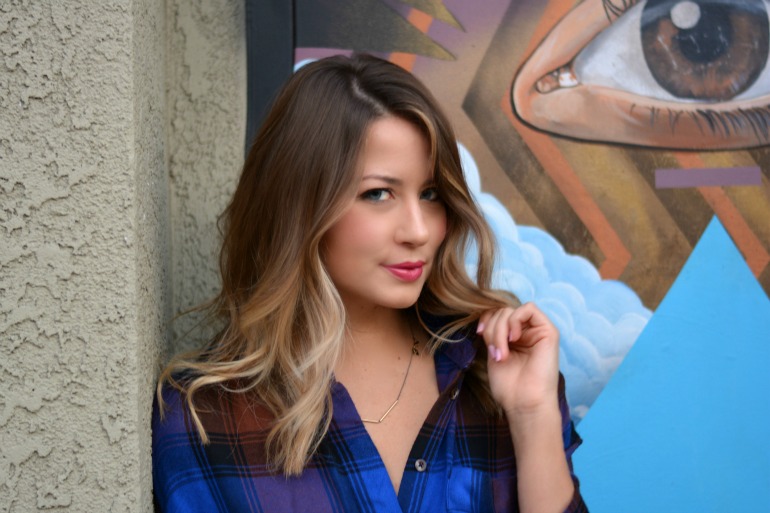 Wearing: Urban Outfitters Logan Button-Down | c/0  Spanx Faux Leather Leggings  | Banana Republic Saddle Bag | BCBGMaxazria Flats (similar) | Lou & Grey Necklace
I asked my photographer for "a wall" & this is what he brought me to. Like, if that's not A WALL I don't know what is! Eyes & faces poking out every which way… creepy cool!
This is one of those outfits that a lot of people wouldn't wear. Does it make sense? I'm not sure.. but it made sense in my head & I liked how it vibed once I threw it on so when in doubt, wear it & rock it. I've been stalking this Urban flannel for awhile now & love that they are just the right amount of oversized without looking like a complete slob. The color palette weaved into the plaid worked well with these metallic leggings which, let me tell you, suck & squeeze in all the right places! I've never owned a pair of Spanx & had no idea they even made anything other than undergarments, but when I recieved an email to be brought on as a Brand Ambassador I couldn't resist. We should all love our bodies but, the truth is, many of us don't. There is no shame in using a little extra help to feel tight, toned, & makeshift some Beyonce curves up on that bod.
Shop my look below & if you're one of my lovely Boston readers, I'm coming home next week & click here to read why!