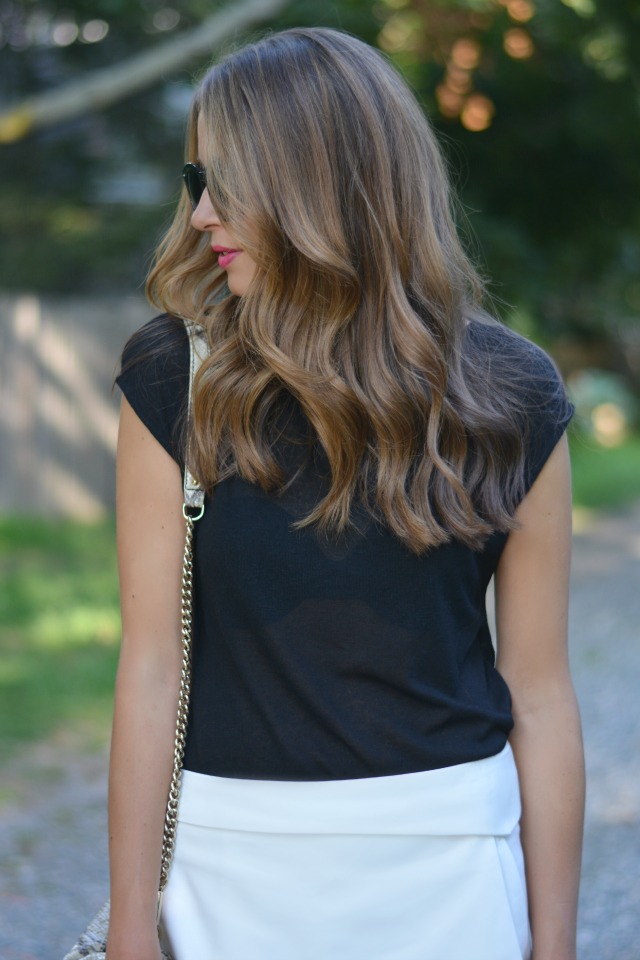 copy cat
Thought I'd join the rest of America in buying this Zara skort & these Zara heels. I'd like to think I'm a leader but in the case I'm a follower, for sure.
I am loving the simplicity of this outfit & found it refreshing for a summer night out in Boston this past weekend. I quickly decided white skorts & red wine don't mix, while cobblestone streets were not made for 4 inch toothpicks. I am going to be honest & let the remaining 1% of Americans who have yet to purchase these infamous Zara sandals know that they are not comfortable. Hour 5 rolled around & you can bet I changed into flip-flops.. that just so happened to fit into my RM bag perfectly. #winning
Hope you had a great weekend!