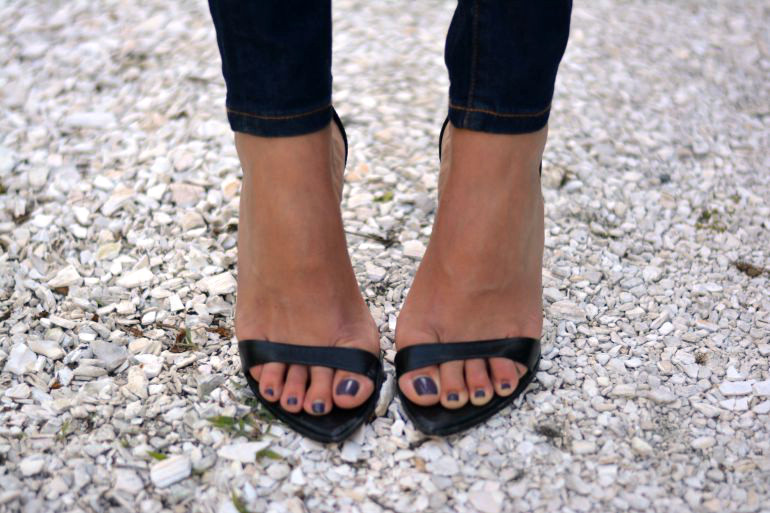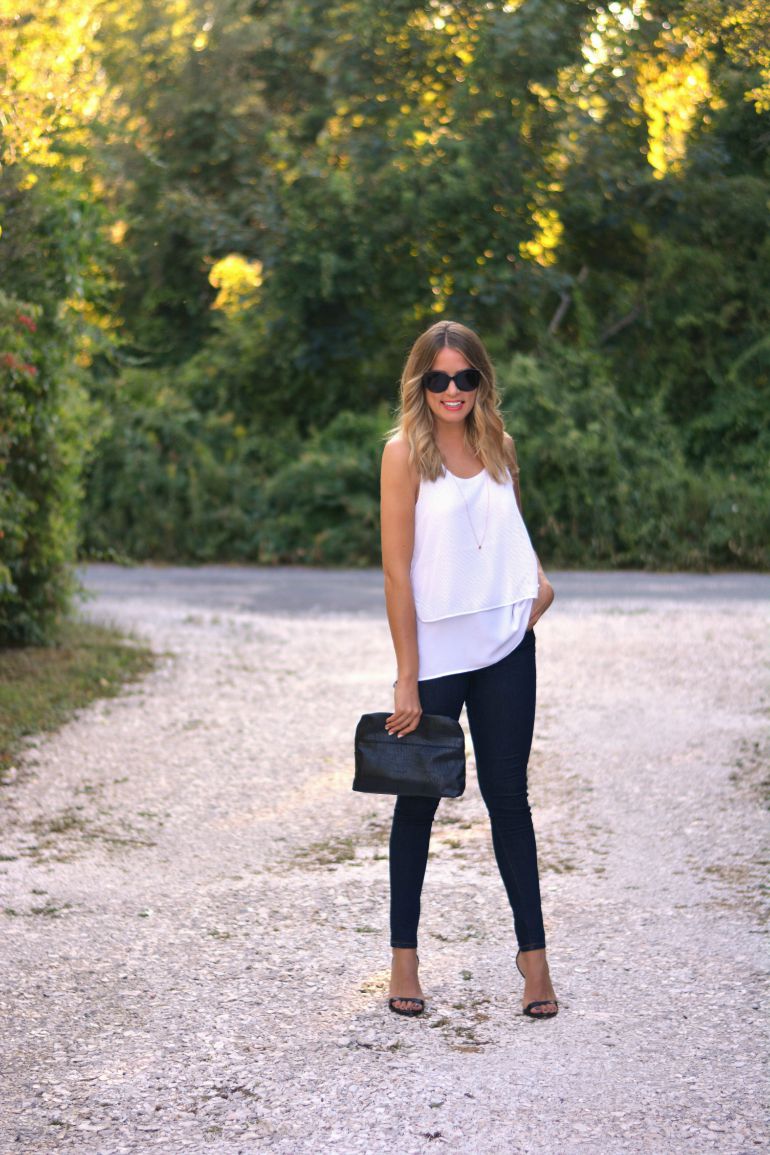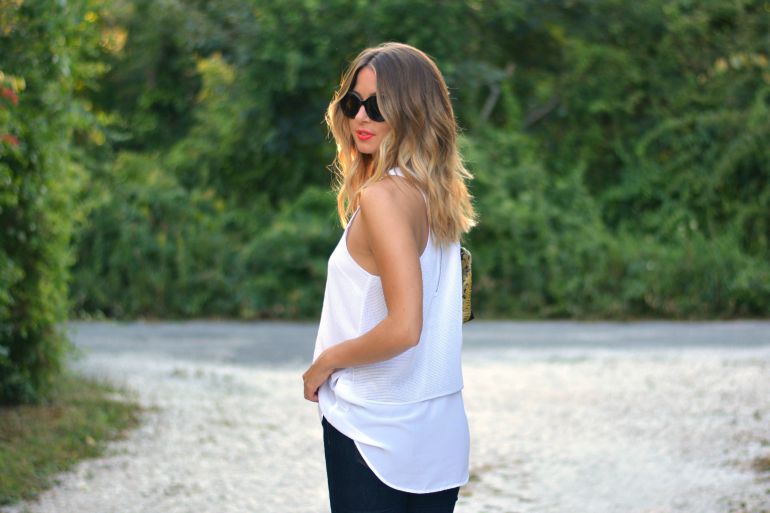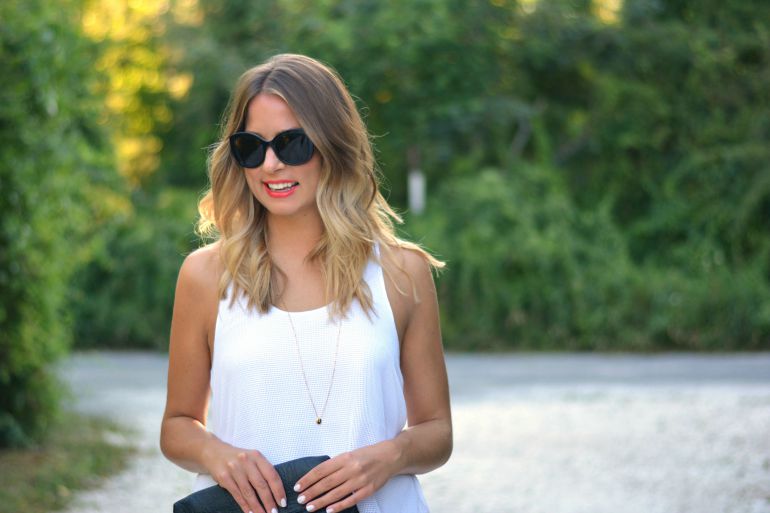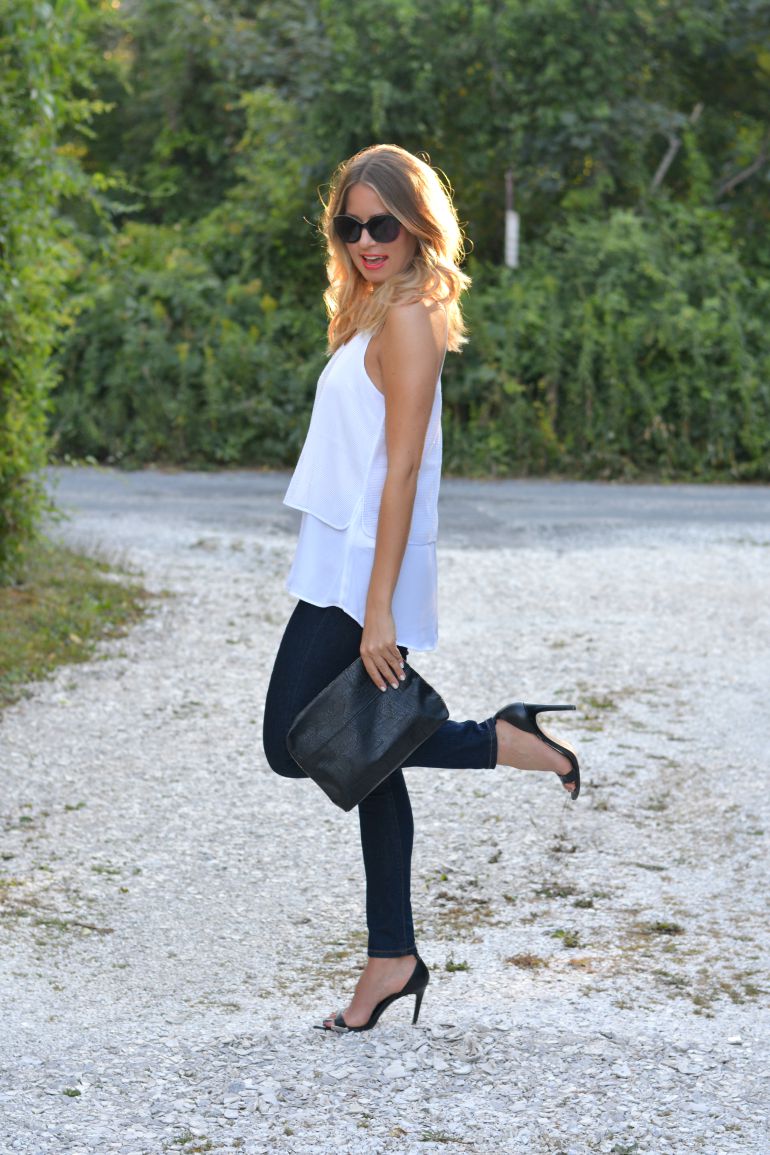 Wearing: Banana Republic Layer Tank (similar for $39) & Indigo Skinny Ankle Jeans | Dolce & Gabana Enchanted Beauty Sunglasses | c/o Uno de 50 Speaking of the Devil Necklace & Earth Earring | Zara Sandals (similar for $98) | Trouve Clutch
A few weeks ago, I hosted an event at UNOde50 in Faneuil Hall & the turn-out was amazing. As most of you know, I don't wear a lot of jewelry but when I do, I like simple, classic pieces that still make a statement. This necklace instantly caught my eye (I love the beaded detailing) & these gold studs are as gold as gold can get. I brought them down the Cape with me (on vacash!) & paired them with a simple outfit. Folks on the Cape don't dress to impress.. you're lucky if you even see someone wearing a pair of heels. As soon as these pictures were done, I threw on a pair of sandals, hopped in my car & headed South to catch a concert at the Beachcomber. Then I slept in a camper, which is the epitome of Cape living if you ask me.
Hope you're having a great week & shop my look below!