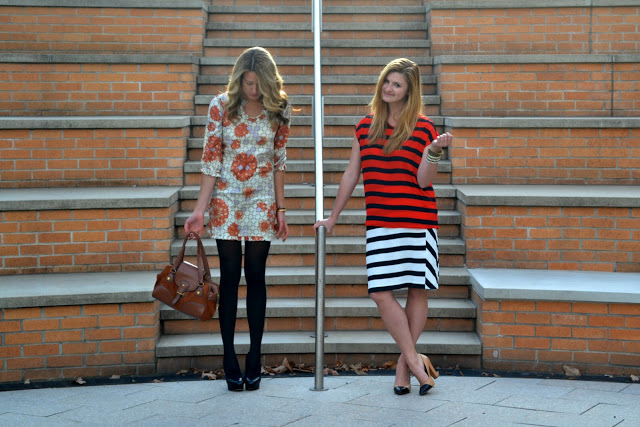 Wearing: Penguin Dress c/o Swap | Target Tights | Dolce Vita Heels (similiar) | Marc Jacobs Bag
It's amazing how a simple interest, such as blogging, can introduce you to gals you would have never met otherwise. I spent all day Saturday at Blog Better Boston with Di meeting local bloggers,
attending workshops, & sharing tips & tricks. Diana from Dressed Up Alligators is a blogger I aspire to be – poised, confident, killer poses, & a unique sense of style that's hard to beat.
BBBos stressed that your blog should be a representation of you. I hope my blog can share with you my love for fashion, my eye for design, & my random sense of style that I like to think I pull together effortlessly.
A huge thank you to Lea from Found with Love for braving the cold & snapping these pics!