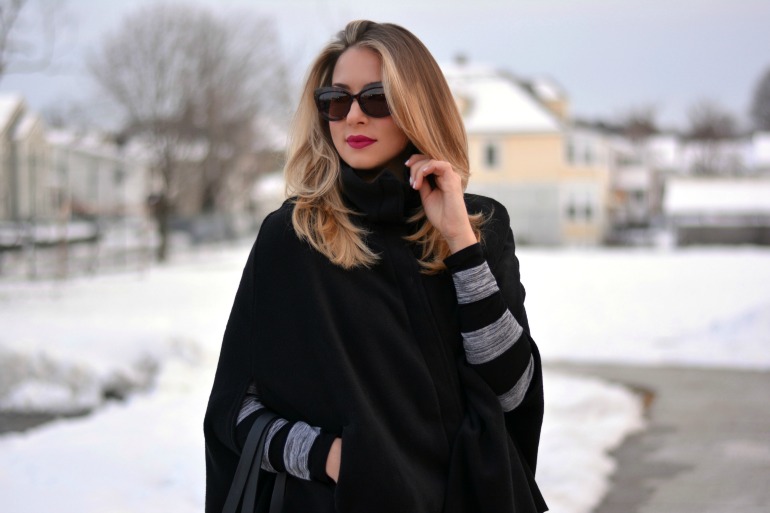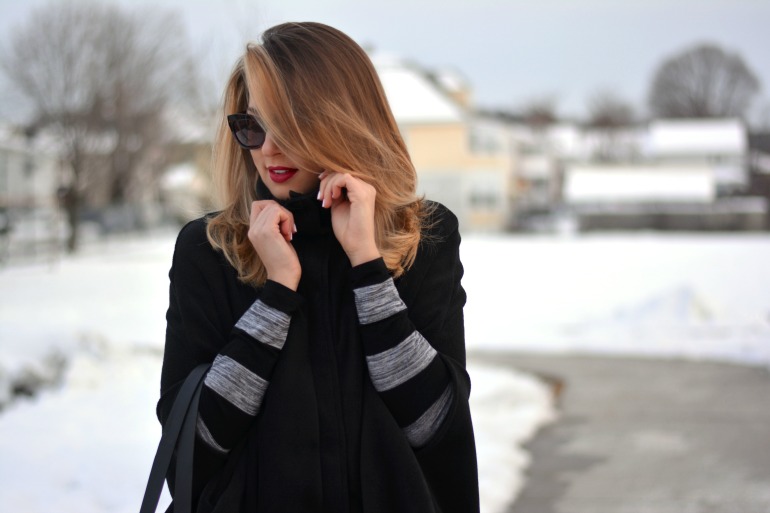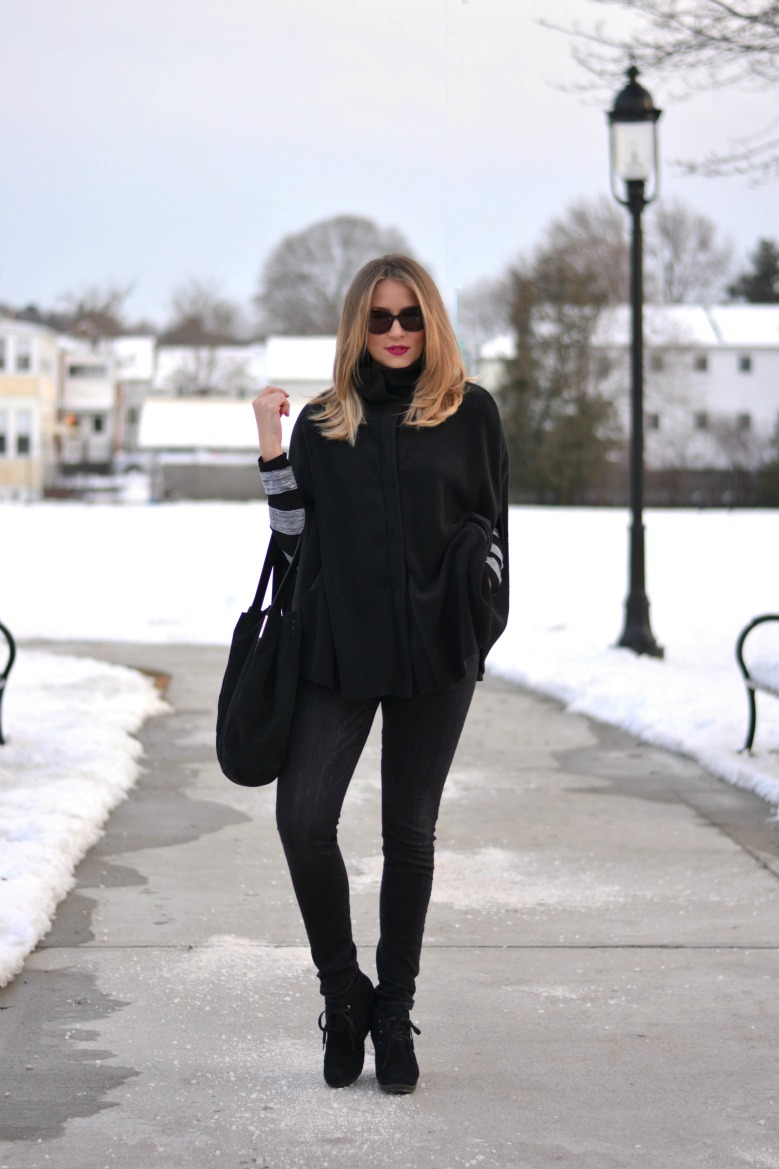 Wearing: c/o ARuby Polar Fleece Cape | Banana Republic Black High-Waist Skinny Jean | Joe Fresh Stripe Long Sleeve (similar for $12!) | Zara Suede Detail Handbag (similar) | c/o Rockport Total Motion Desert Wedge Boot
As you know, I am all about having fun with fashion. I like to think I wear pieces that most of my friends won't, which was the driving reason why I started this blog. For example, this ARuby Cape.. so chic, no? The majority of people I know would stray far away from capes because they simply don't know how to wear one. I love pieces like this (as you can see here) because it makes getting dressed easy! Forget the bulky jacket, forget the stuffy layers.. this fleece cape makes you feel like you are walking around in a straight up Snuggie. Best of all, you can simply dress up or down the entire outfit just by changing the layer you're rocking underneath.
I went for a casual look, wearing it with a simple striped long sleeve, black skinny jeans, & wedge booties. If I was looking to dress it up, I'd wear it with a long sleeve lace top & black pencil skirt. It's a classic piece that every girl should own, but the willingness to have some fun with fashion is required. Click here to check out more styles from ARuby, a local clothing company who does classy chic so well.
Shop my entire look below!