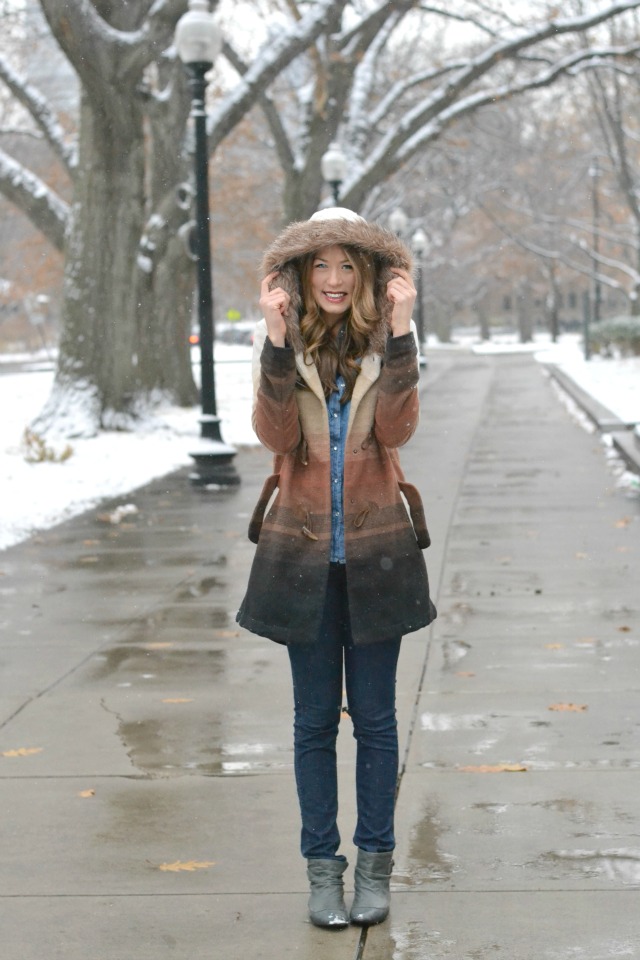 Wearing: UO BB Dakota Jacket (similar) | c/o Bob's Stores Chambray  | JBrand Jeans | Vintage Necklaces
This past weekend it snowed – first snow of the season! Besides the snow deflating my curls & the cold insisting I wear my jacket, both inside & out, it made me beyond excited for December – most importantly for Christmas music, Christmas movies, & Christmas cookies. I snapped these photos on my way to the MFA where I drooled over the Mario Testino exhibit – swoon! But, as much as I love this time of year I am also dreading it – as a blogger. Style posts are going to become a royal pain & chances are I will be rocking an extremely heavy, not attractive parka to get me from A to B, which I will refuse to remove solely for a style post. But since you guys rule, I'll consider it.
Until then, I'll be circling babies in my Canadian tuxedo. Hope you had a great weekend!