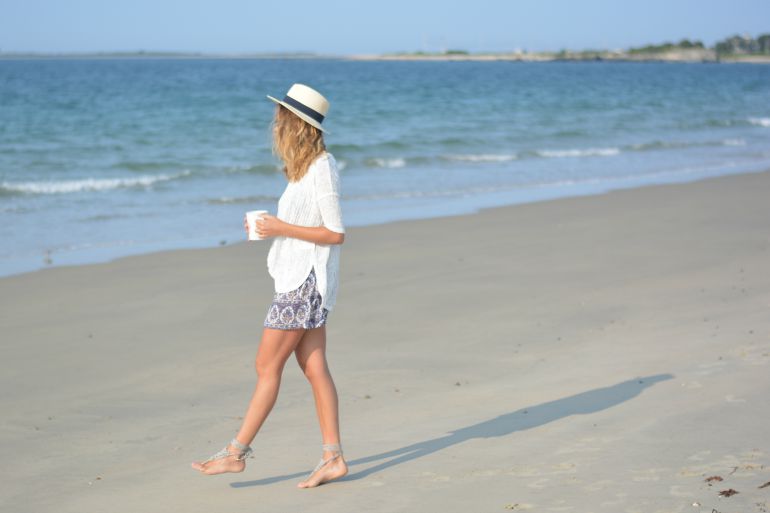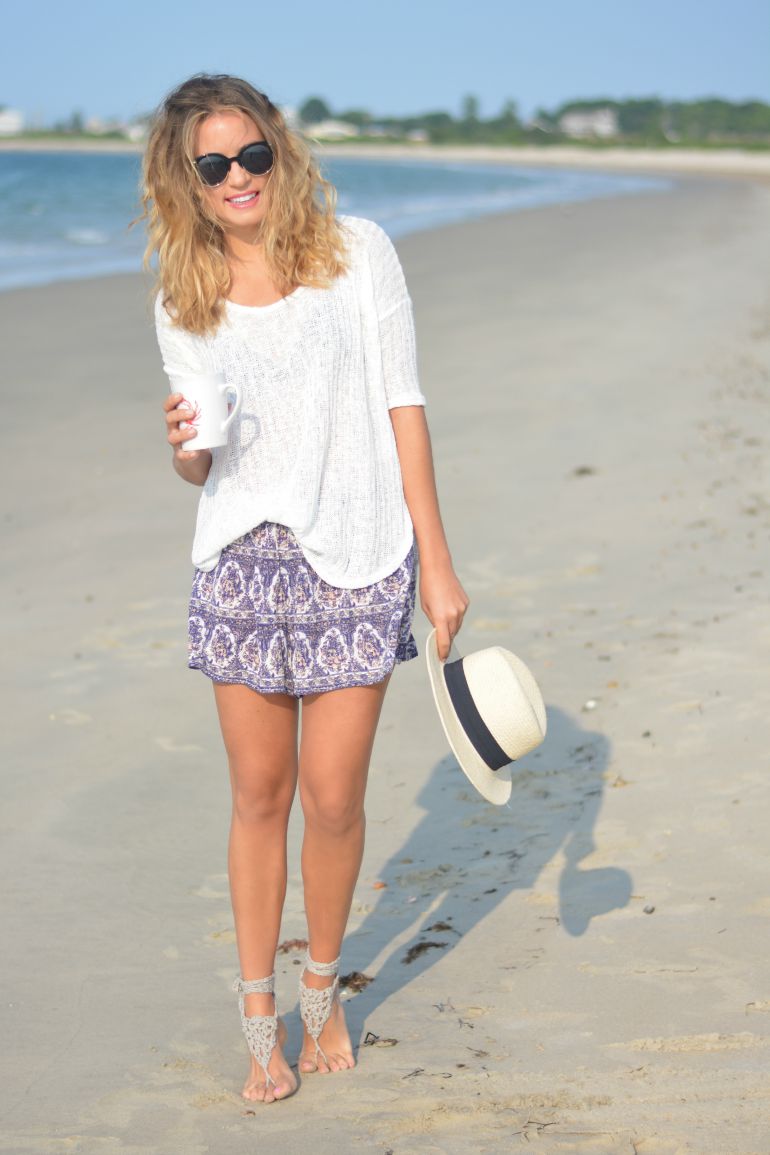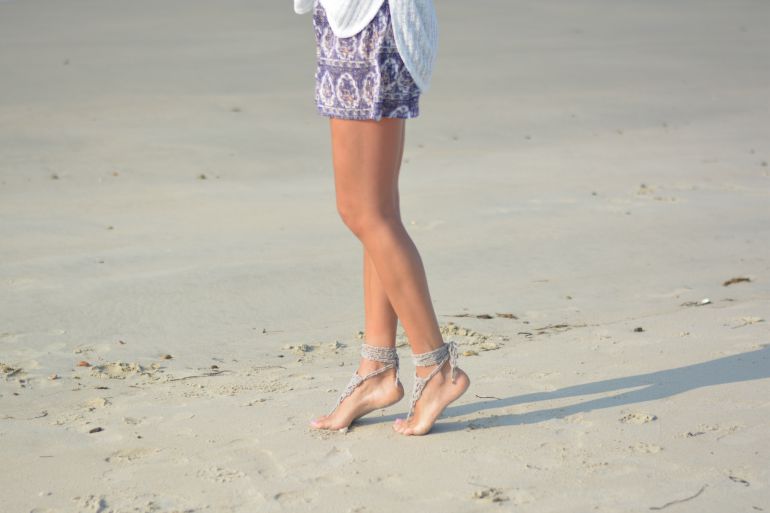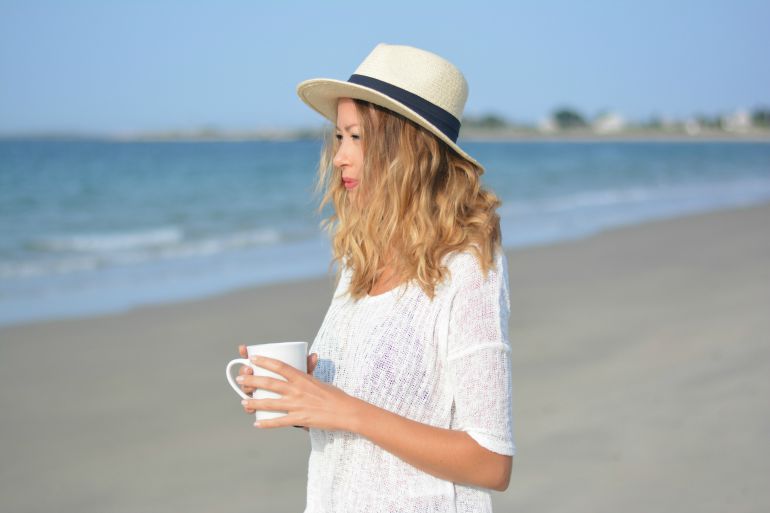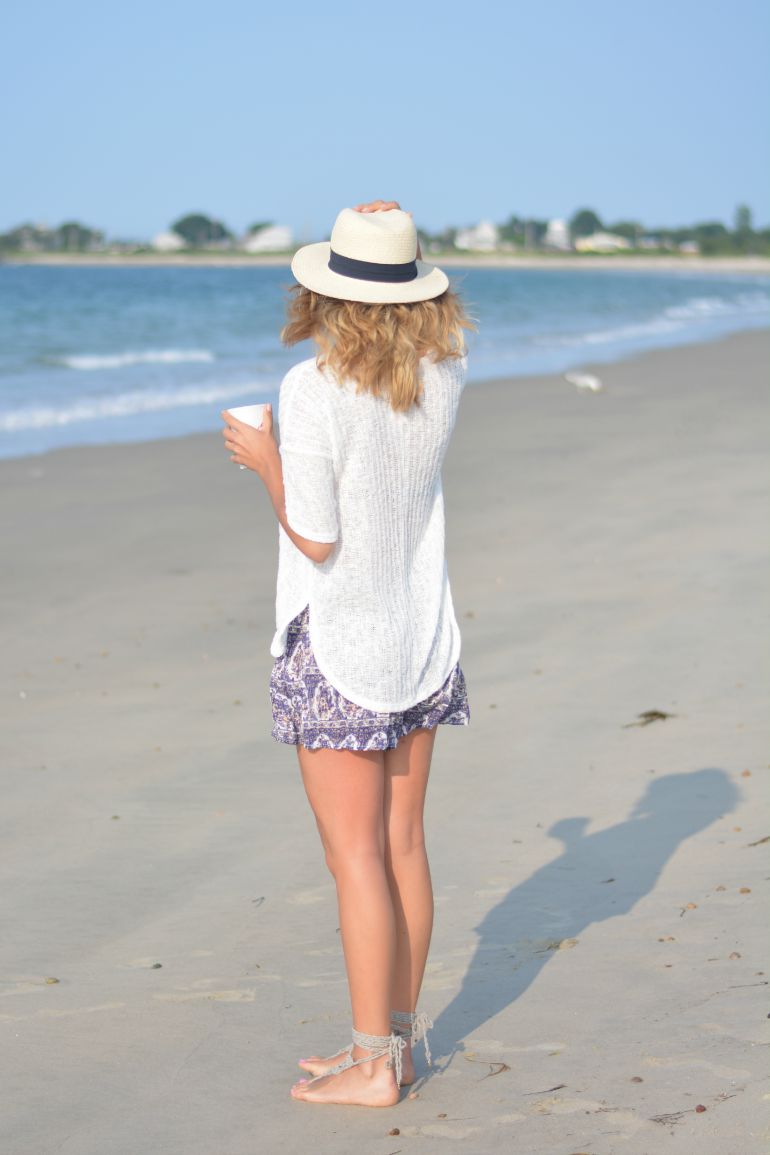 Wearing: UO Sweater, Out From Under Shorts, & Festival Round Sunglasses | Banana Republic Hat | The Third Piece Rio
Happiness is.. no distractions besides the ocean waves crashing & a good book. Every summer I escape to my friend's beach house where there is exactly that: no cell service, no electricity, & no people. They live on a private beach which gives me ample opportunity for breathtaking outfit posts, like this sneak peek I posted on IG.
There's been a lot of chaos happening in life lately (both good & bad) & I find myself getting distracted easily. Weekends like these are crucial for my sanity. I eat drink whatever I want, wear whatever I want, & do whatever I want & the best part is, no one is around to watch me. It's like a mental release & those, you guys, are crucial.
Shop my beach look below.. perfect for lounging around & not letting life's chaos get the best of you.