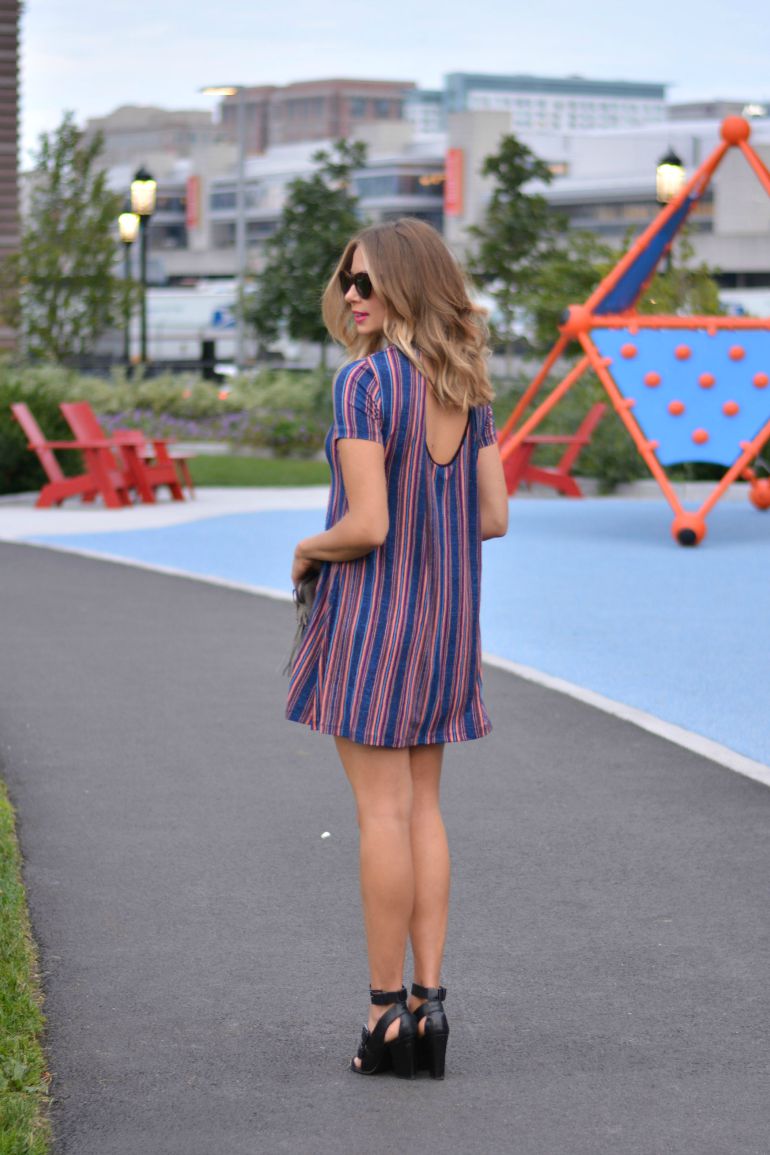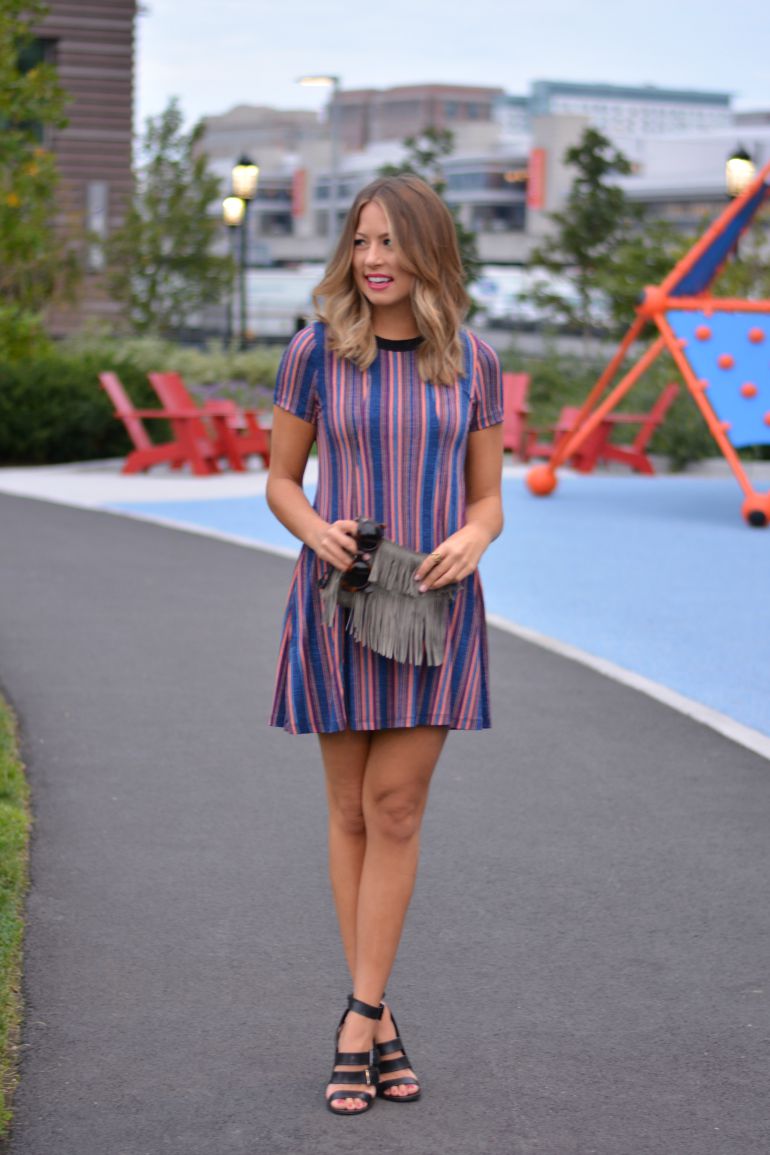 Wearing: BCBGeneration A-Line Dress | Lucky Brand Fringe Clutch (similar for $88) | Robert Rose Earrings (similar for $30) | Zara Sandals
…wear a tent if I want to!
This past Saturday night I hosted my going away party (tear!) at Coppersmith, a huge new bar in South Boston that houses the first Southie roof-deck. There has been so much going on the past few weeks as I've been struggling to pack up my life that I legit did not even plan what I was going to wear to my own party. That rarely happens, folks! So, the day before I went on the hunt for a cute, flowy mini dress & found this BCBGeneration tent. To be honest, I didn't love it. It's cute, comfortable, & colorful (all great things!) but there is absolutely no shape to it & the short sleeves don't help. Either way, it was short enough to show lotsa leg to compensate for the tent like silohette. I paired it with a cute pair of bohemian inspired earrings (found on the sale rack for $7, ahem) & quickly decided this fringe clutch was a must.
The night was a blast. It started early & for the next five hours I had friends from every walk of life stop by. It still hasn't hit me that I am relocating in less than two weeks to another part of the country that I've been dying to live in for an entire decade. Seriously. Living in California has always been a dream of mine & now it's coming true. I am not sure if it hasn't hit me because I don't want it to, or if it's because I am just so distracted by everything else happening during this transition (blogging! personal styling! packing!) that I haven't been able to process it. But, this weekend proved me to me that I have an awesome group of friends here in Boston that brought me here… here being a personable, independent, successful woman who is conquering the world one state at a time! Amiright?
Thanks to everyone who stopped by & shop my look below! & if you're around Southie this weekend, stop by West 3rd Street & shop my closet!