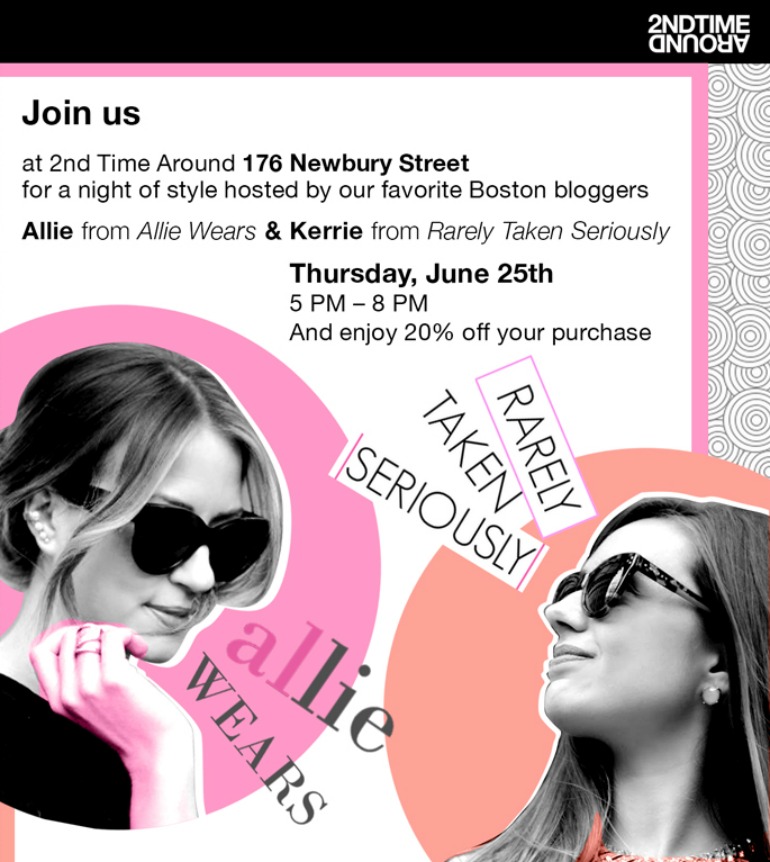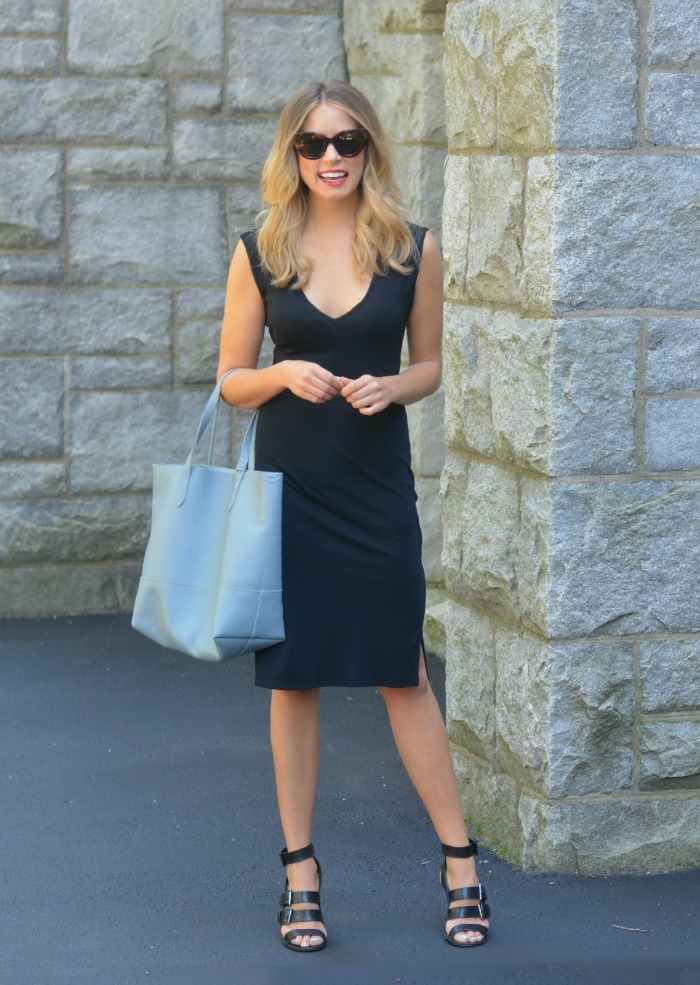 Wearing: Versace Couture LBD via STA | J. Crew Downing Tote | Zara Heels
Have you been to Second Time Around? If not, you gotta go.. & why not come on Thursday when I'm hosting an event with fellow Boston blogger, Kerri, from Rarely Taken Seriously!? We are hosting an event this Thursday at STA located at 176 Newbury Street from 5 to 8 PM & we'd love to see you there. Not only do you get a discount on your total purchase, but you get to shop with us – & two lucky winners will get a $100 gift-card to the store. I mean, the fact that I snagged this Versace LBD for under $100 is too good to be true!
Hope to see you there!