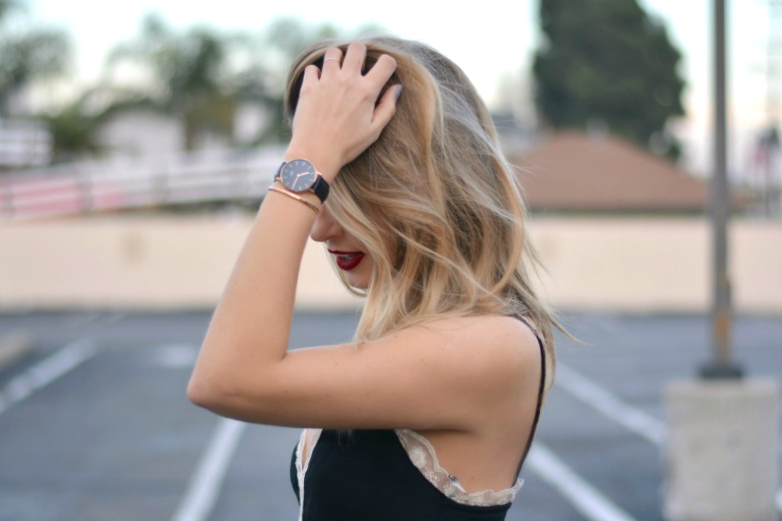 Wearing: Zara Dress (similar for $19) | Kult Jean Jacket (similar for $36) | c/o Keds Champion Originals | c/o Daniel Wellington Sheffield Watch & Rose Gold Cuff | Black Out Visuals Photography | Street Level Marion Bucket Bag
This outfit is a bit random, but then again.. just having fun with fashion, ya know?! I bought this dress on sale from Zara, unsure if I'd wear it but knew lace dresses are a current trend so didn't mind dropping $20. Unfortunately, it's sold out but there's plenty of lookalikes on other sites.. like this one for $19! Lately, I've been all about dresses & sneaks so threw on my white Keds to make the dress a bit more casual for a Sunday Funday running around town.
Not to mention, my new Daniel Wellington watch.. swoon. I love anything rose gold & the details on this watch are pretty, but subtle. If you've been eying a DW watch, use code ALLIEWEARS for 15% off any order! Not to mention, this rose gold cuff is the perfect layering piece for other bracelets.
You can shop my exact look below & shout out to my boo, Marky Mark, for the pictures!