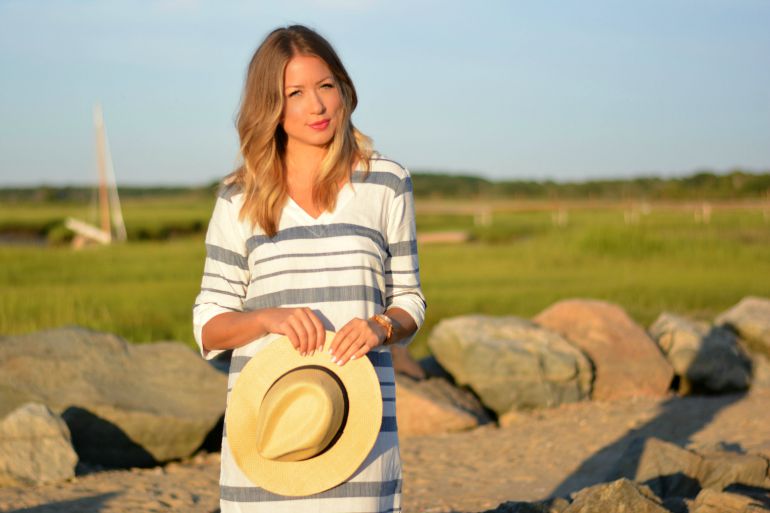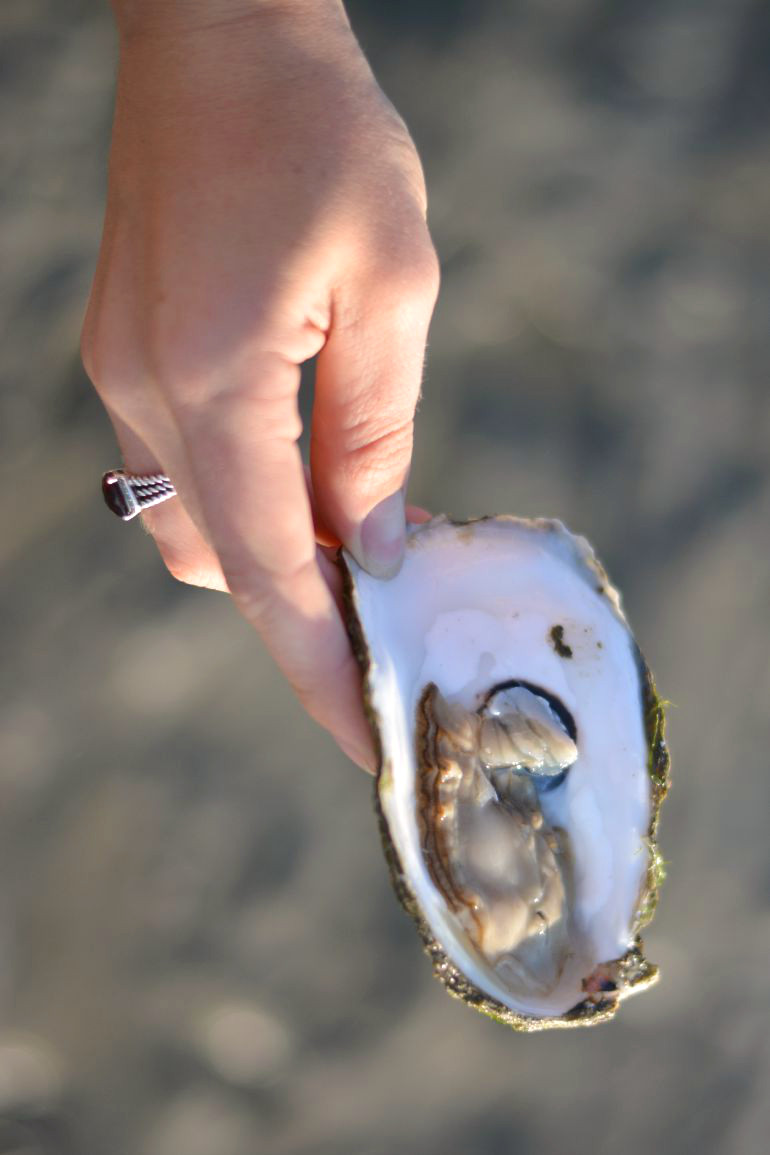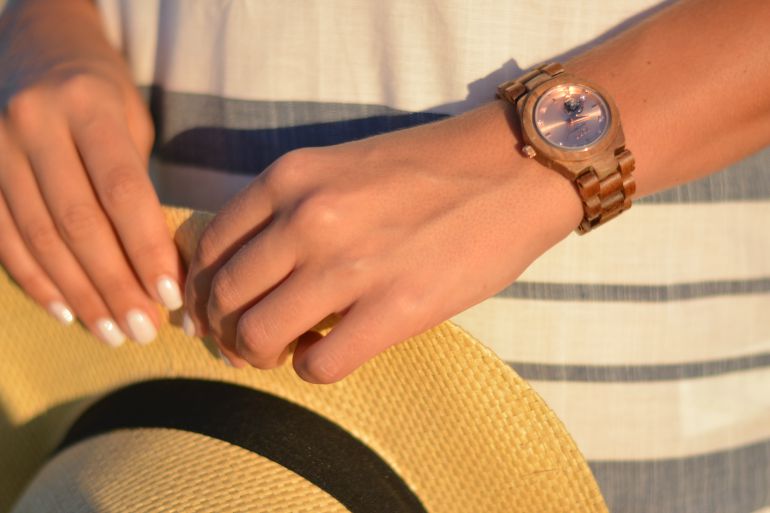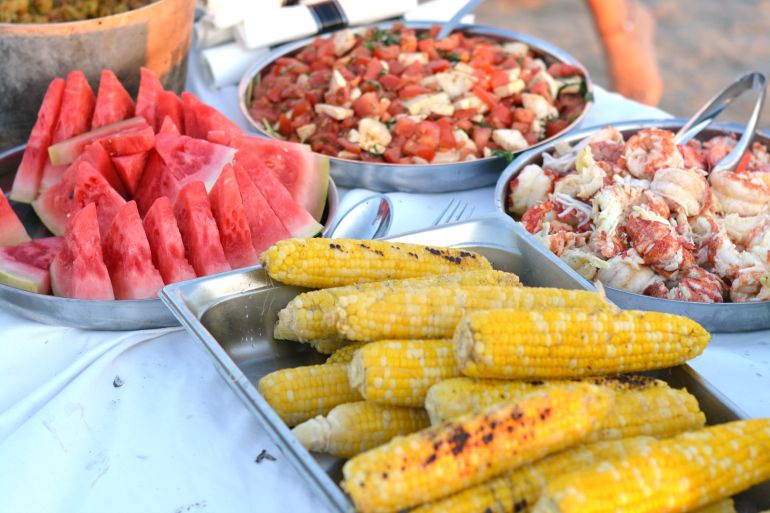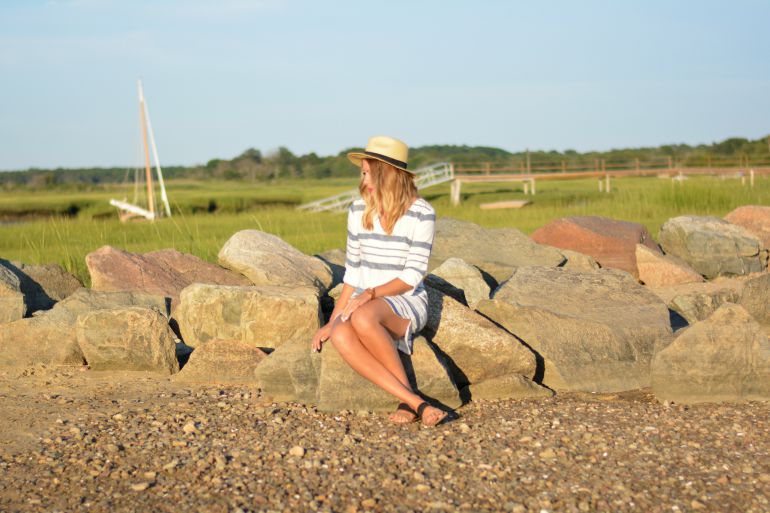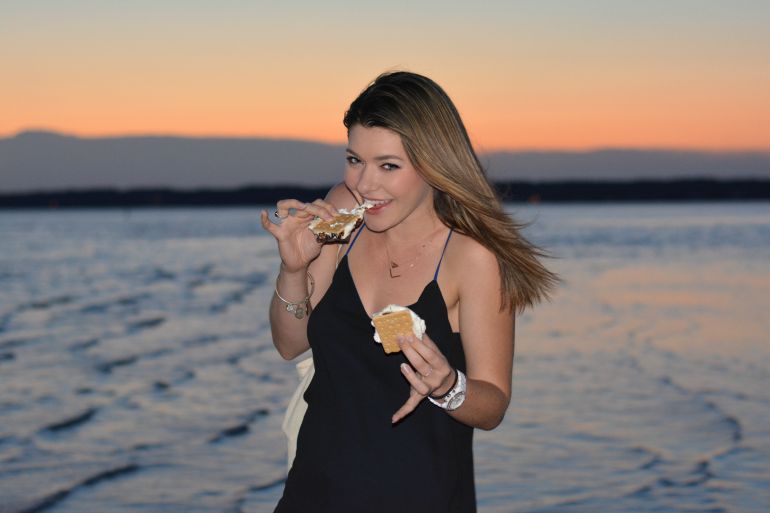 Wearing: H&M Striped Dress (for only $17!) | Forever 21 Hat + Sandals (identical for $125) | c/o JORD Cora Watch
This past weekend my girlfriend & I were invited to Mirbeau Inn & Spa at Pinehill's Oyster Dinner. First, let me tell you about Mirbeau… one of my favorite hotels on the east coast. Not only is it far enough to feel like an escape (40 minutes south from Boston, MA) but the grounds are gorgeous, the food is amazing, & they offer dozens of amenities including spa treatments & exercise classes. You may remember this little slice of heaven from my 12 Days of Christmas, where I gave away an epic package to one lucky winner.
Chef Stephen (Hi Chef!) is the executive chef at Mirbeau, cooking up French cuisine that is absolutely mouthwatering. I've been lucky enough to experience Chef Stephen's food in multiple settings (from my birthday brunch to my blog's birthday at Amrhein's), but the food served at this Oyster Dinner was some of the best food I've ever had, hands down. Let me set the scene for you: my girlfriend Lo (ain't she a beauty?) & I joined a group of oyster lovers for a scenic boatride to a sandbar off the Duxbury coast, courtesy of Plymouth Watersports. We both decided to dress somewhat casual because we weren't sure just how far we'd be in the water. I wore this lightweight H&M dress & gave it a sporty vibe by pairing it with my new favorite wood watch from JORD. After  a few glasses of wine, we were escorted to the "oyster farms" where we learned about catching, growing, & shucking oysters by folks from Plymouth Bay Oysters. Did you know oysters grow within their shell? I didn't, but, uh, I guess that makes sense. As the sun began to set & the wine began to flow, we downed both raw & grilled oysters as Chef Stephen whipped up one amazing meal. I mean, look at this! Mouthwatering, I tell ya. After dinner, we enjoyed s'mores (I'm talking homemade marshmallows & gourmet chocolate) while running from the rising tide. We headed back to land with a full stomach, a slight buzz, plenty of new friends, & the memories of one unforgettable night.
Lucky for you, Chef Stephen & the Mirbeau crew is offering a few more Oyster Dinners before the summer ends on August 28th, September 11th, & September 27th. This is the perfect gift – whether it's for you & your beau, your parents, or for a girl's night out. Tickets are $150 per person (everything included!) & your spot(s) can be reserved by calling 877-MIRBEAU. I hope you enjoy it as much as we did!