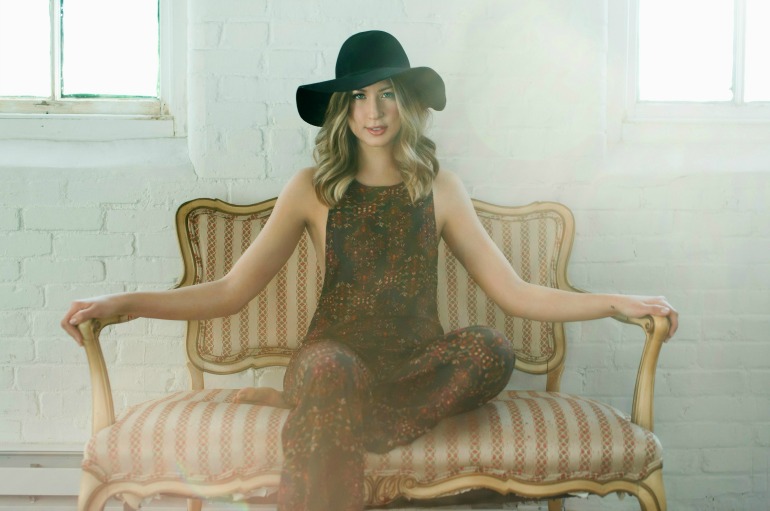 I get so many questions from my readers (& friends & family) on what the modeling life is like, so I figured I'd finally answer the. As you may or may not know, this blog nailed me a modeling contract with Maggie Inc. which I signed back in July. I've been lucky enough to work with amazing photographers since then & I wanted to share with you a few of my favorite pictures!
Let me tell  you.. modeling isn't easy. It's one thing to rock a stylish outfit in front of your mom (the photog usually behind my camera) but it's another to smize with your eyes for six hours straight for that perfect glamour, high fashion, or beauty shot. But, it's so fun! The photographers are inspiring, the make-up artists are creative, & the hair stylists definitely know what they're doing. Like most girls, I've been dreaming about being a model since I was little (blame it on my height) but never in a million years did I think I'd be one at the age of 27. I mean, seeing my face (or at least half of it) on Costco & Amazon.com is pretty freaking cool.
How did you get signed? A good friend (Hi T!) submitted my blog to the owner of Maggie, Casey, who then asked me to come in & meet the team. I did, he liked me, & I signed a contract that day! He told me I look like Jennifer Aniston & I didn't hate it.. one bit. I got lucky, that's for sure.
How do you find modeling gigs? My agency contacts me when there is a modeling gig I should pursue. Either a client will ask for me directly, or there will be an open casting that dozens of models go to & try out for.
Do you make a lot of money from modeling? For me, modeling is a side gig & something I do more for fun than for money. The agency negotiates the price & it's usually by hour or by day. But yes, you can make a lot of money in modeling.. there are plenty of Maggie models who model full-time!
Do you feel the pressure to stay in shape? Absolutely. The better I look, the more gigs I book. Modeling is superficial, no matter which way you cut it, but what I appreciate about Maggie is that they have models ranging from every size to every age.
What do you eat & often do you work out? I eat a vegetarian diet & track what I eat using the MyFitnessPal iPhone app. I also have a major sweet tooth but have been trying to limit myself to ONE BITE! I aim to work out 5 -6 times a week & I usually do before work around 5 AM.. woof!
What's your beauty regiment? Besides getting my hair cut & colored & the monthly rounds of waxing, I whiten my teeth, get eyelash extensions, get a gel manicure every two weeks & a pedicure once a month, get a spray tan before a big event, have an extensive beauty routine before I hit the hay, & avoid the sun. I wish I were a boy.. sigh.
How do I pursue a career in modeling? My roommates brother approached me saying he wanted to do exactly that so I offered to snap a few pictures of him for his portfolio. Um, can we say stud? That way, he has high resolution pictures that he can submit directly to a modeling agency. Most agencies have online submission forms on their website, or if you know someone already signed use that as your foot in the door. Good luck!
Follow along on my blogging & modeling journey on my Instagram
here
 or on my Snapchat (@alliewears). I document a lot of behind-the-scenes giving you a sneak peek into all that goes on!