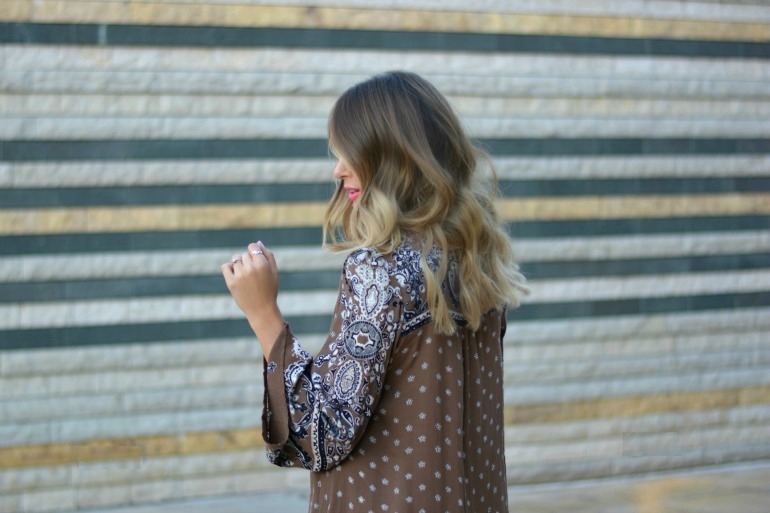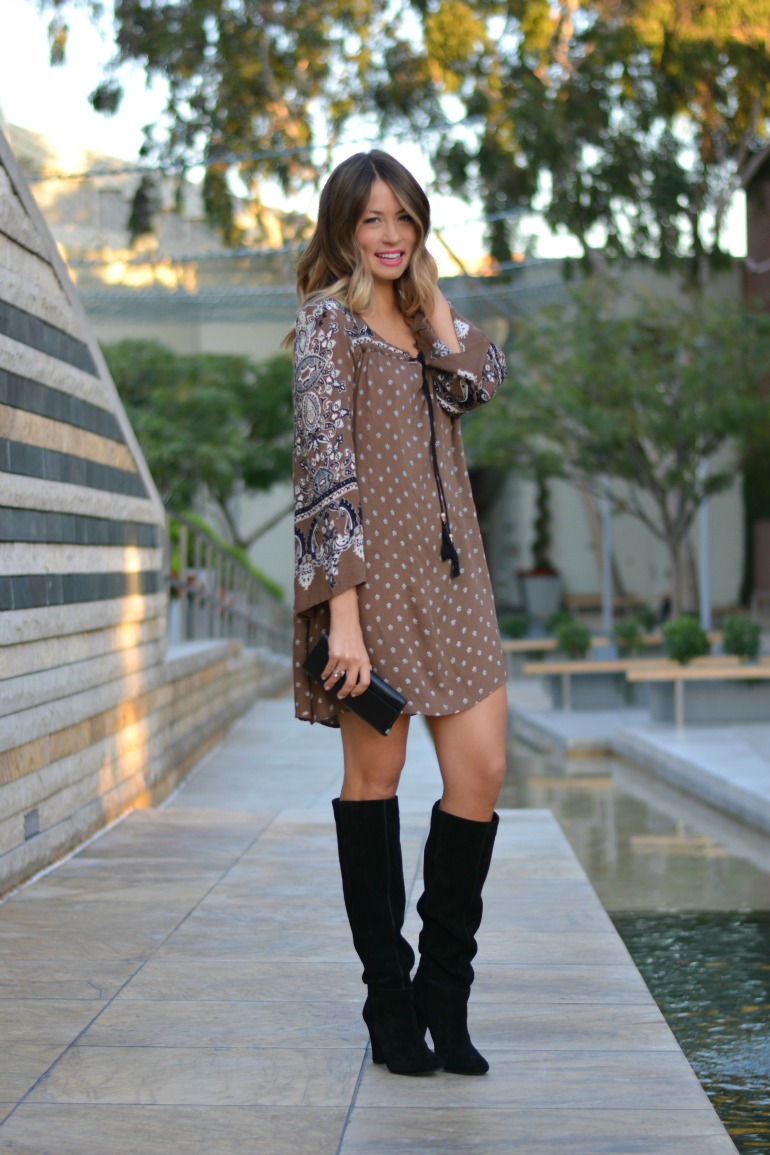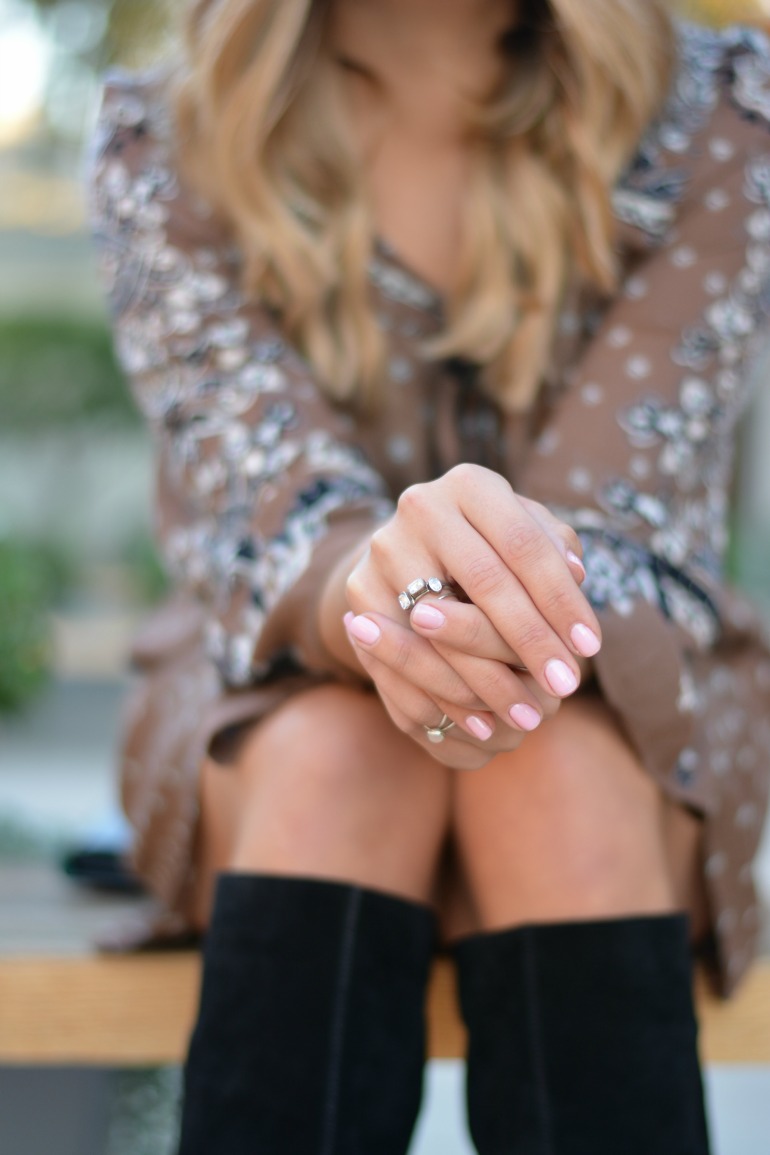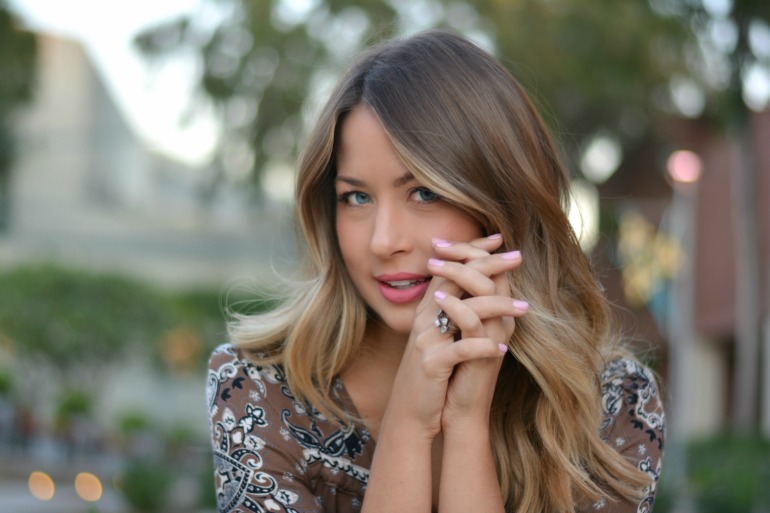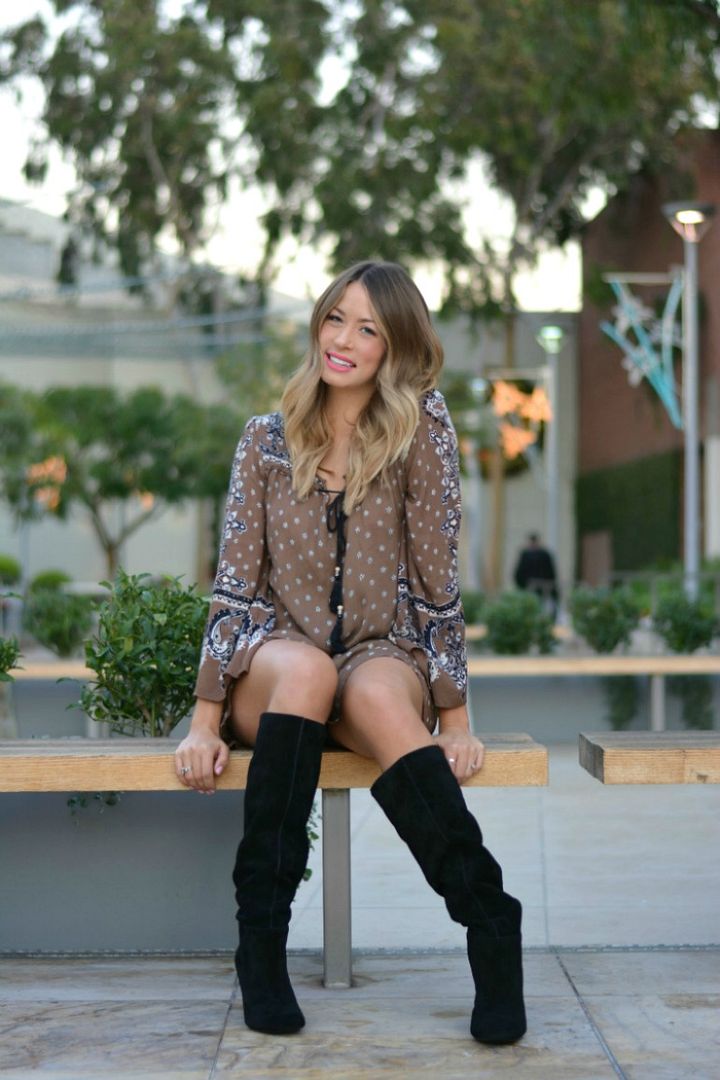 Wearing: Bohemian Babe Bell Dress via Studio 1220 | Jessica Simpson Dress Boots | Kate Spade Ella Lane Trista Wallet | c/o Sweet 1985 Sparkle Stackable Set, Infinity Ring & FUCK Ring | Luxy Hair 160 Gram Dirty Blonde Extensions
So, I spotted a babe wearing this dress when I was out to dinner with a girlfriend & I had to have it. Found it, ordered it, love it. She was also rocking it with grey suede OTK boots which just convinced me I needed to buy a pair. I hate to admit I literally packed only sandals & summer dresses thinking Cali was always 80 degrees but I was quickly mistaken.. it has gotten a bit chilly & Fall attire is completely acceptable. Any excuse to shop, right?
As open I am to fashion, I am also very picky. I will literally buy, return, & hunt until I find what I am looking for, which is exactly what happened when tracking down the perfect OTK boots. What I love about tall boots is they look good with just about anything – bare legs & a mini, a dress with tights, jeans tucked in, or even leggings & a long tunic. I ordered both the the Steve Madden Gorgeous OTK boots & Ivanka Trump's Serena OTK boots but didn't like the fit of either so spent Veteran's Day roaming Macy's for the perfect pair. These Jessica Simpson Slouchy Dress Boots were meant for me – perfect height, heel, & material.
To complete the look, I rocked my new Sweet 1985 jewels from the Mystical collection which are made by a local designer here in LA. A good friend made the introduction when I relocated & the owner, Bere, has been nothing but awesome to work with. I love how her handmade jewels are the perfect mix of dainty & bold.. especially this ring. #mood
Keep an eye out on Instagram because on Wednesday I'll be hosting a giveaway featuring her jewels! Until then, shop my look below! & thank you to my photographer in crime, Mark Gonzalez.