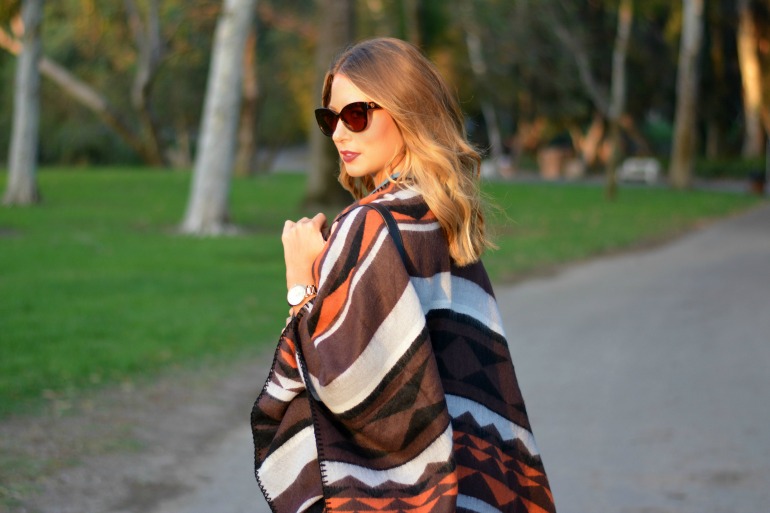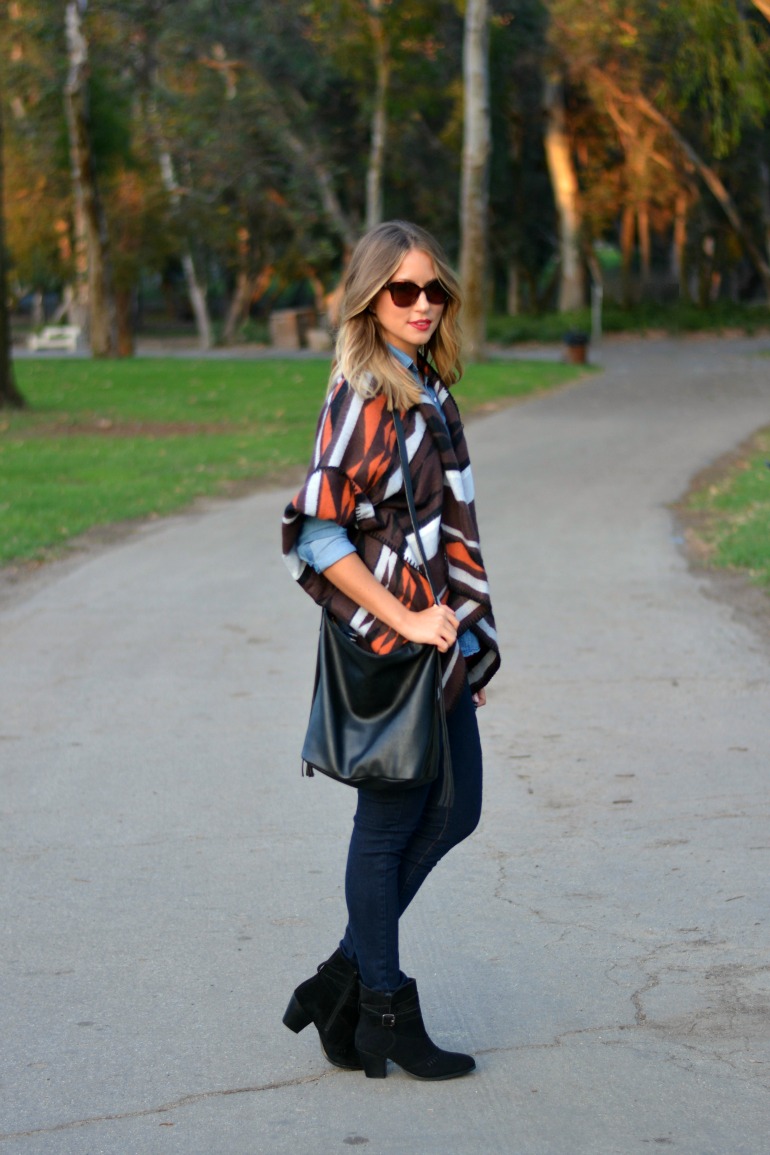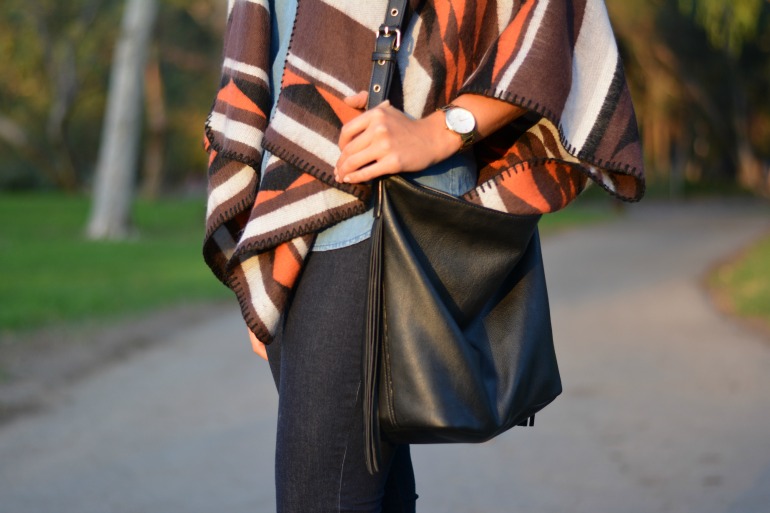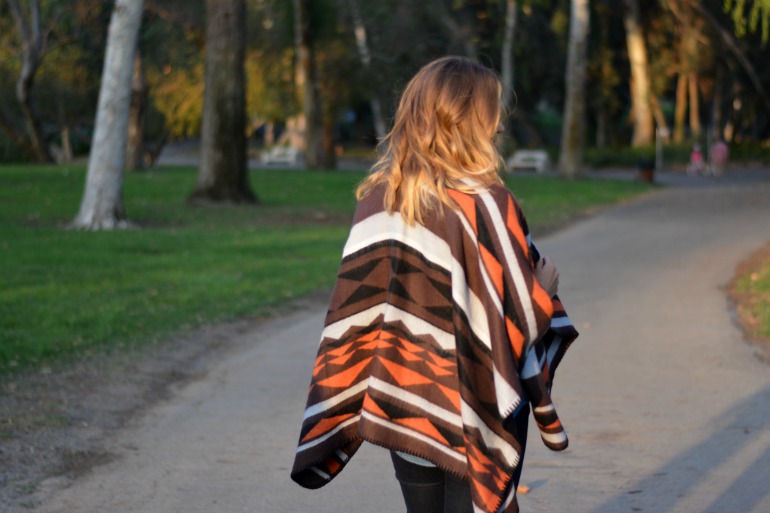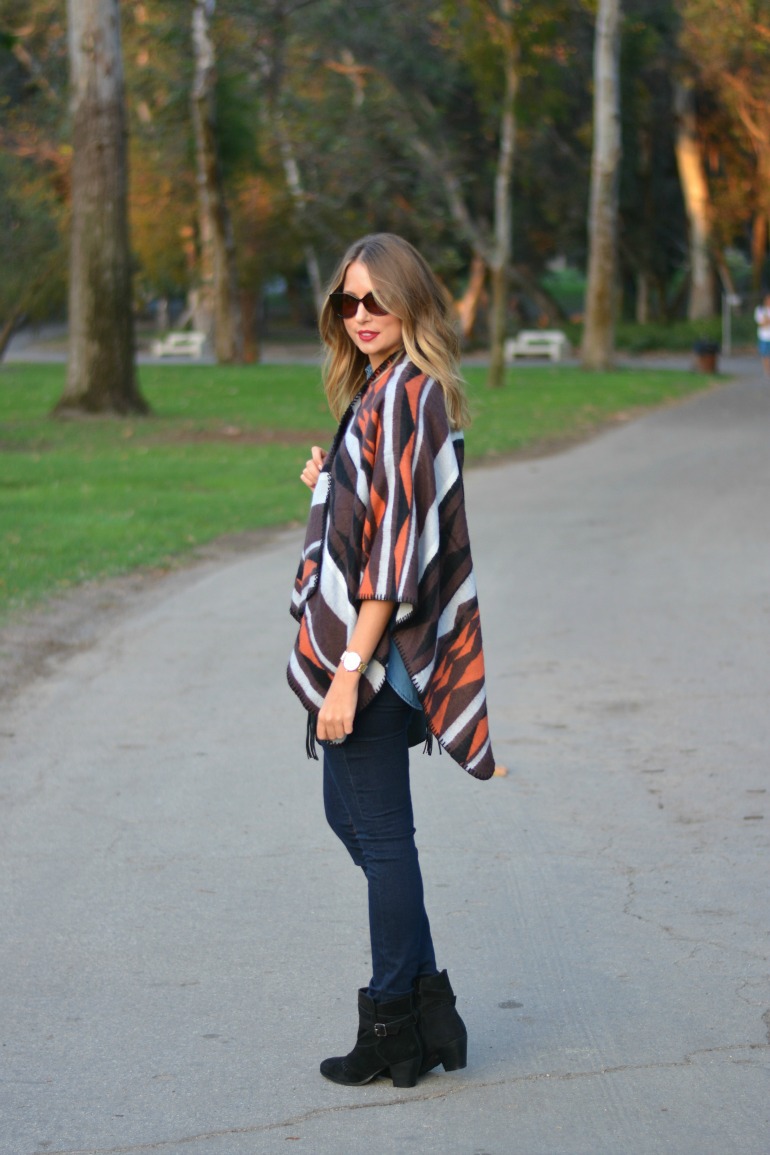 Wearing: c/o Old Navy Poncho Wrap (on sale for $24!), Chambray Shirt (size down!), & High-Rise Rockstar Jeans (size up!) | c/o Skechers Booties (similar)
Remember when ponchos weren't cool? I'm pretty sure that when most people heard the word poncho, they correlaetd it to plastic trashbags worn in the rain. Which is true, but I'm telling you.. ponchos are cool! Look at Old Navy.. just killing the poncho game. What I love about this Old Navy Poncho Wrap (beside the fact that Katie Holmes digs it, too) is that the material is warm, the print is fun, the price is amazing, & the design is easy – no armholes, no problems!
I paired this poncho with a classic Canadian tuxedo, this chambray shirt & these high rise jeans, which are two classic pieces you should have in your closet. I initially was eyeing this mock-neck marled ponch but at the time, so was everyone else. Lucky for you it's back in stock! Besides my excitement for ponchos, I'm also thrilled I have finally mastered the wand & also the ability to film, edit, & post my own videos. You know what that means! You'll be seeing a lot more of my awkwardness circling YouTube. & if you need to be remindedof just how awkward I can be on camera, click here to see Monday's posts where I share my top 5 beauty picks from the AOL Fall Beauty Awards that I was a part of!

.
Shop my look Old Navy Style below!