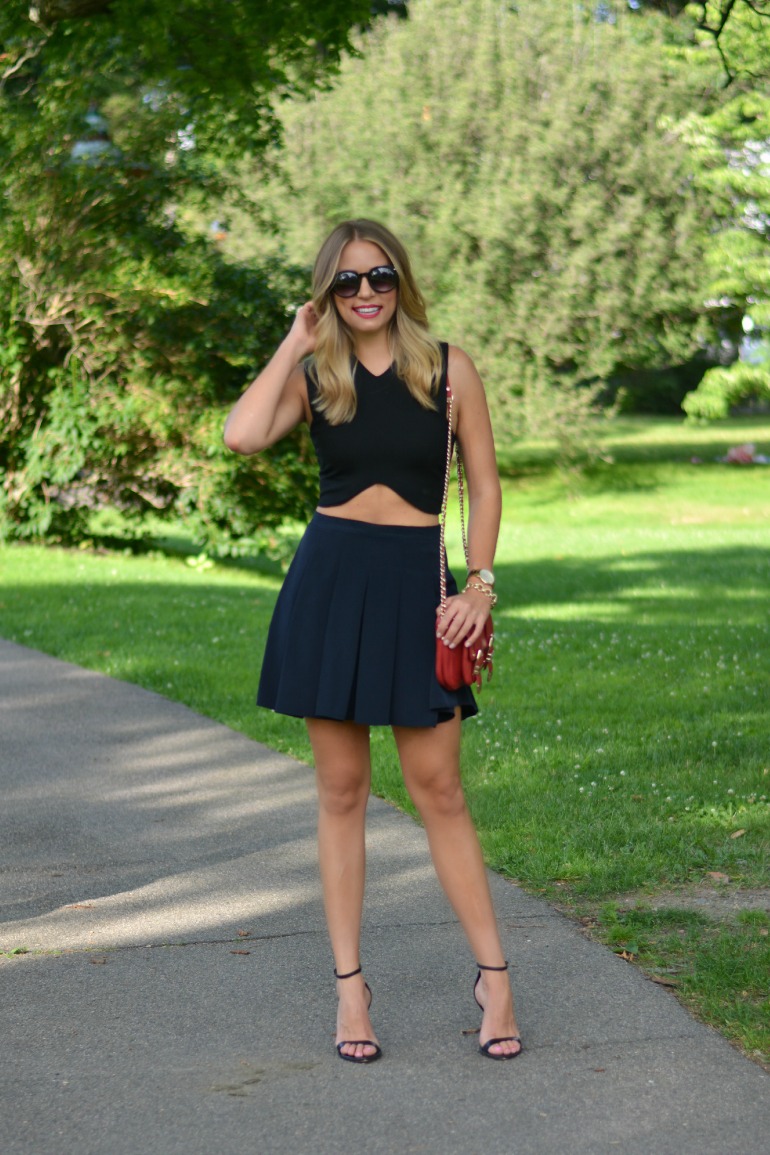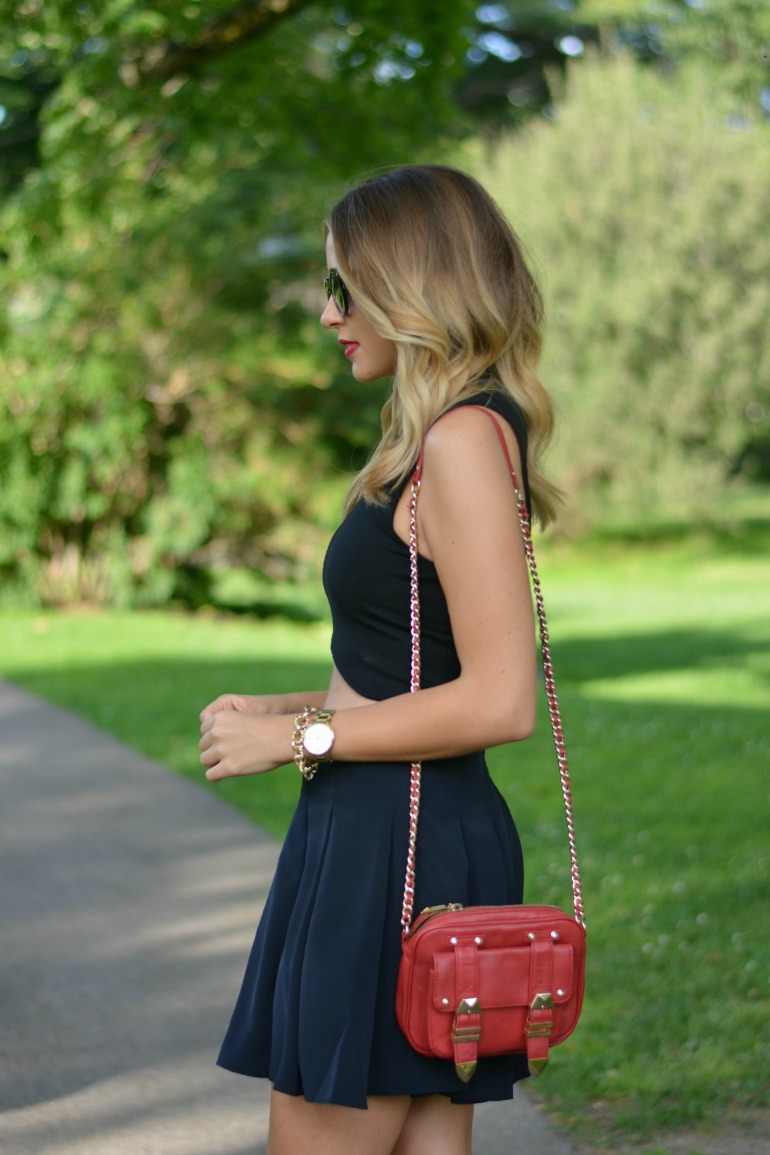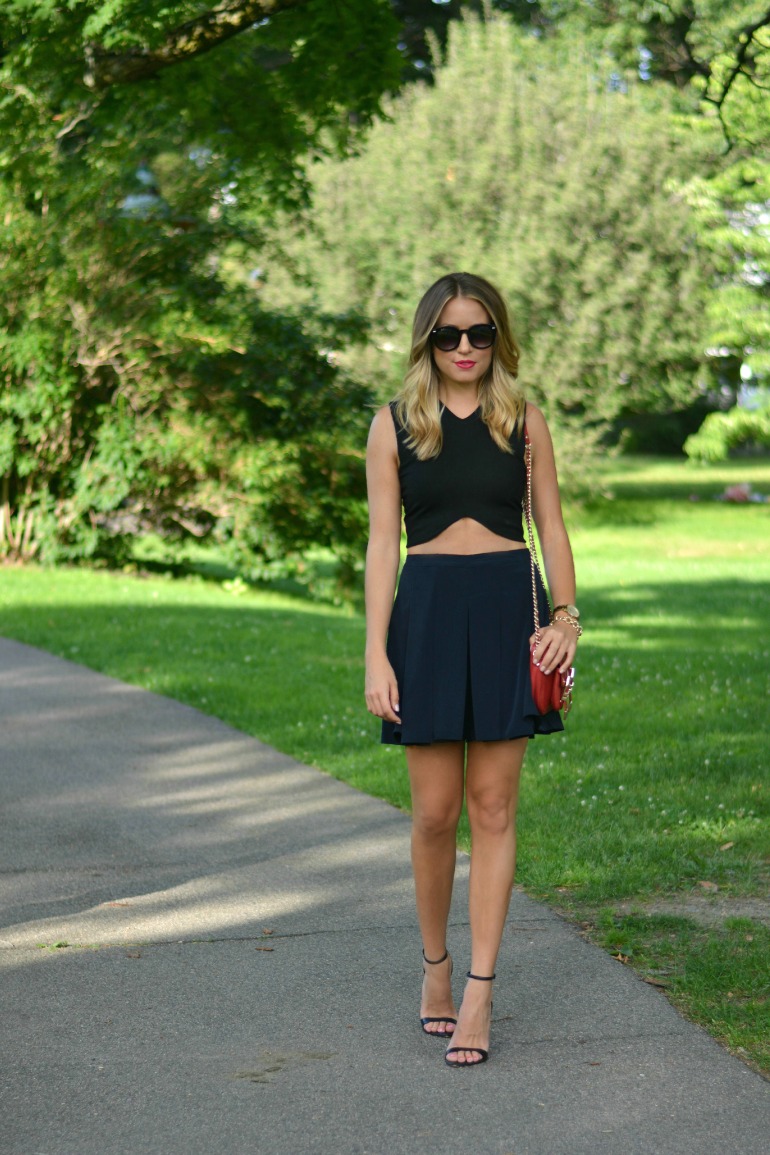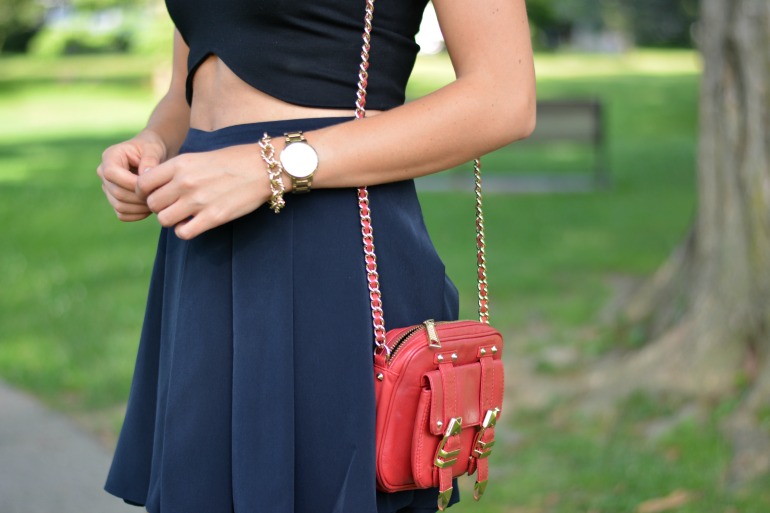 Wearing: Zara Crop Top (similar) & Heeled Sandals (similar) | Ivanka Trump Pleated Shorts | c/o Rebecca Minkoff Crossbody (similar) | Kate Spade Gramercy Watch | Ralph Lauren Bracelet | Free People Sunnies (similar)
I meant to post this in lieu of the 4th, but my weekend was dedicated to good friends & good times & bloggin' just happened to take a back-seat. Funny timing as I wore this crop top around this same time last summer, feeling svelte as I just tackled my first triathlon. As many of you know, the month of June I tackled 30 rides in 30 days at The Handle Bar (I only made it to 29 but STILL!) so I whipped out this crop top again because I was feeling fine.
I snagged these cute Ivanka Trump (sorry your Dad sucks) pleated shorts at TJ Maxx on the clearance rack. Once of those items that you spot, you grab, you don't try on, you purchase, & you just hope & pray that they fit. Well, they did.. & they may just be my favorite purchase yet this summer. Again, don't be scared to pair black & navy.. long gone are the rules of which colors match & which don't.
Hope you all had a celebratory 4th. I know I did! Shop my look below!