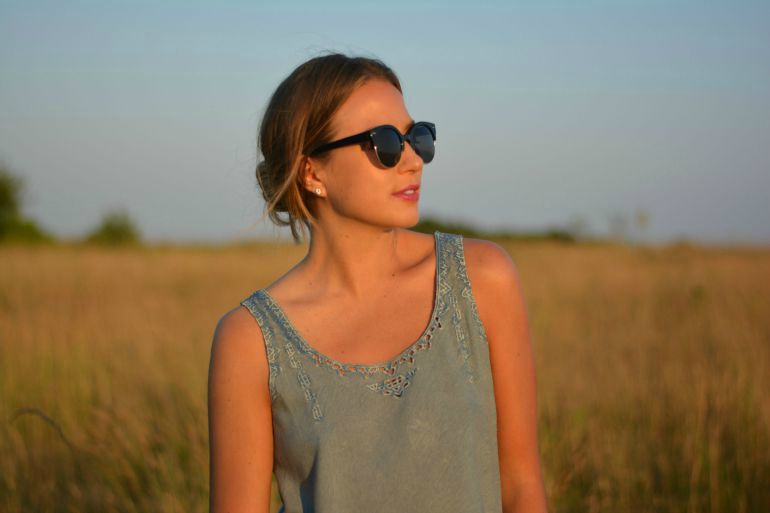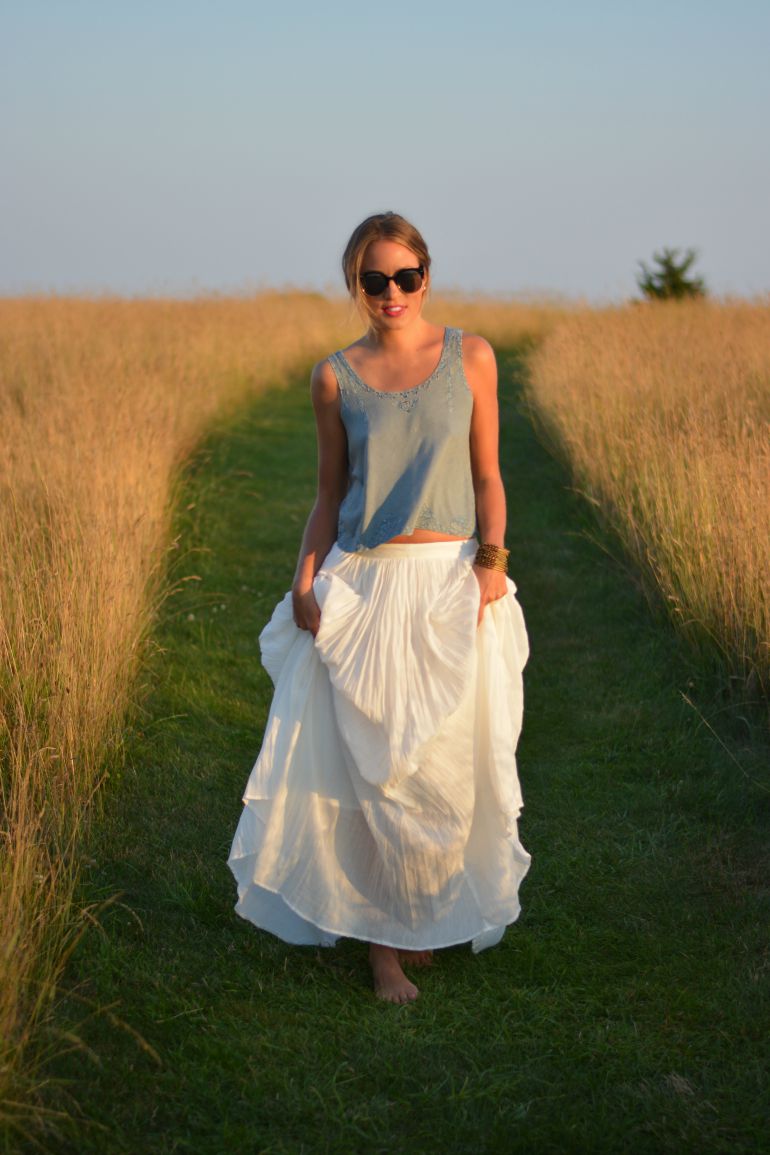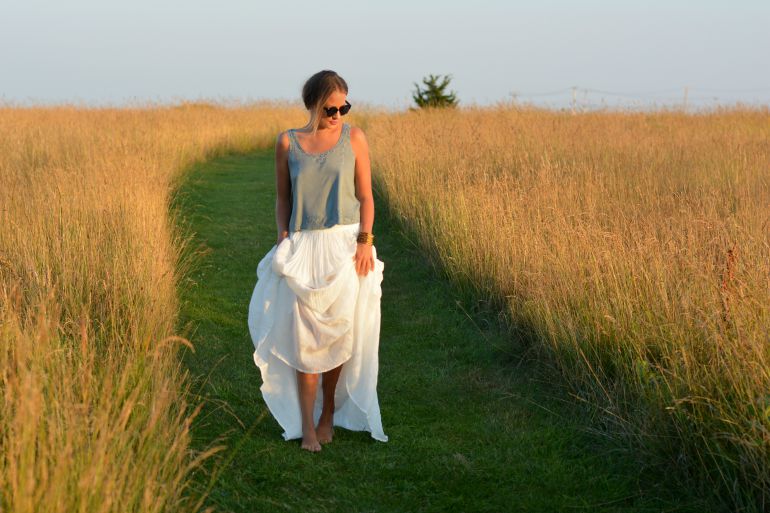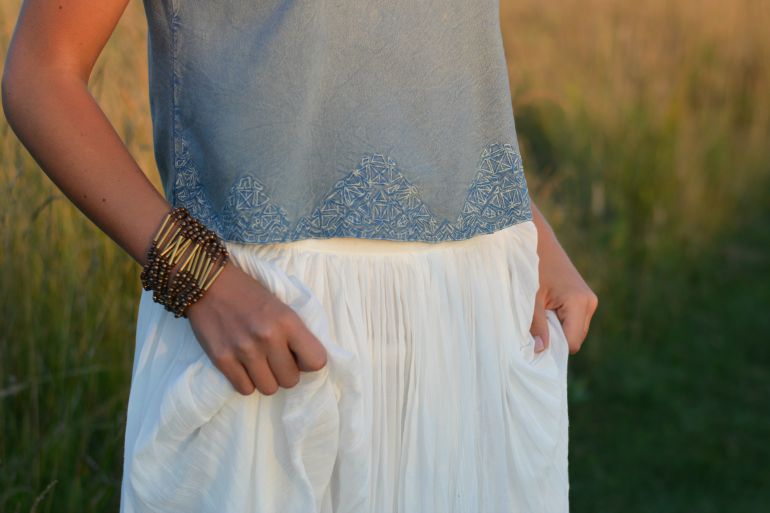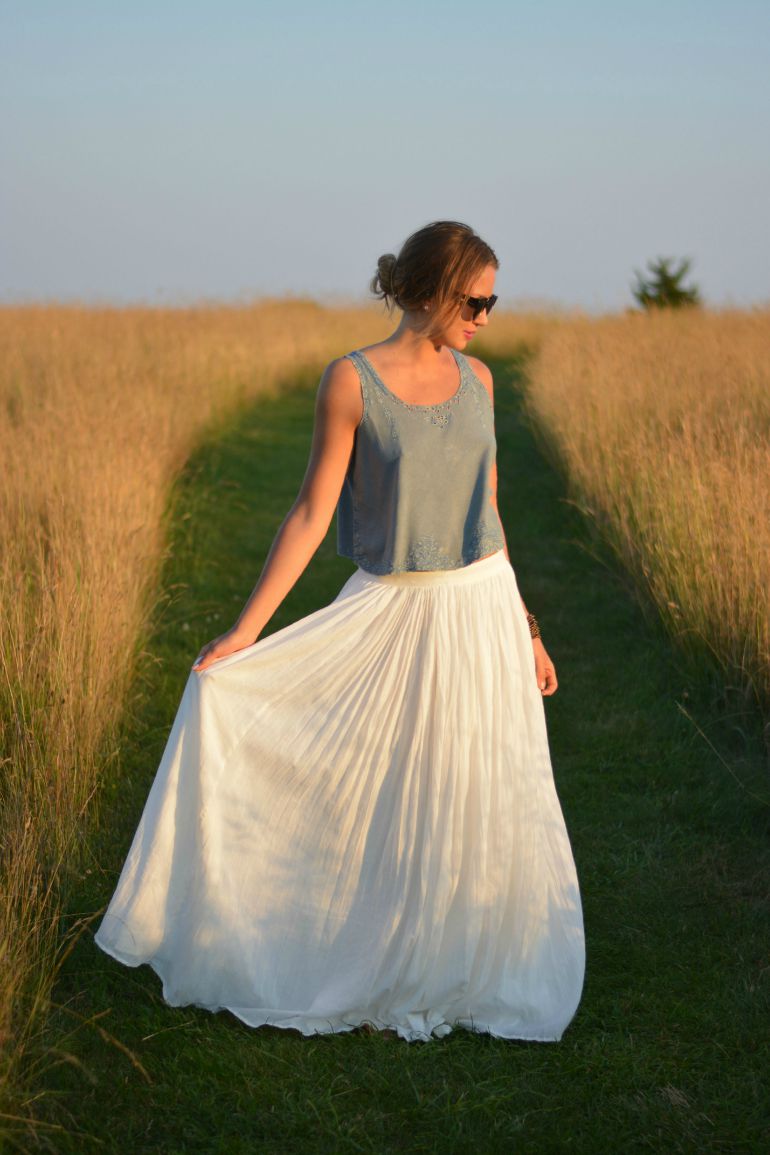 Wearing: Urban Outfitters Tank (similar) + Pins & Needles Gauzy Pleated Maxi Skirt + Festival Round Sunglasses
There's a reason why photographers love the golden hour.. because the gold hue it casts over anything & everything is pure magic. Besides the magic of it all, this was one of my favorite shoots. When I picked up this pleated maxi skirt from Urban Outfitters, the free spirit in me wanted to wear it barefoot & beach side with unruly hair & sun kissed skin. It accompanied me during my beach escape last weekend & as soon as the sun began to set, I knew this outfit would be what I'd be shooting.
Lucky for you, you can shop my exact look below. I hope you all had a great weekend!