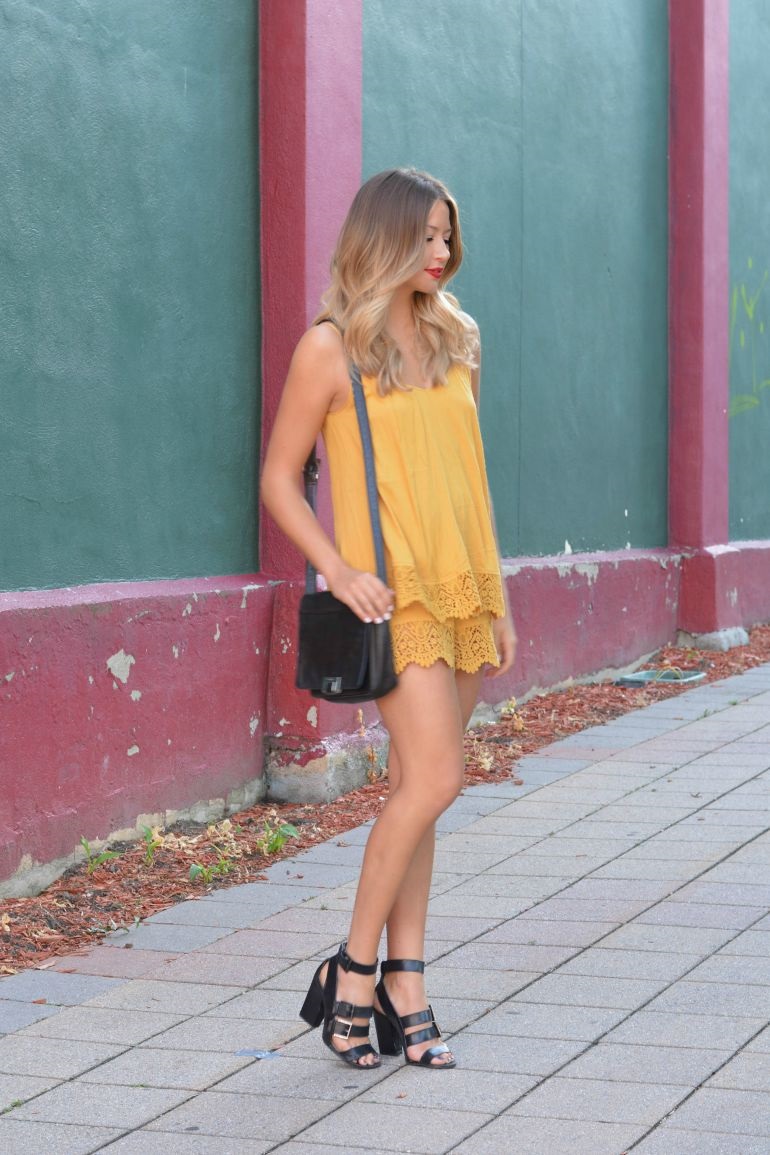 Wearing: H&M Jumpsuit with Lace| Zara Heeled Sandals (similar for $150)
You'd be surprised.. even as a fashion blogger I hate the mall. My in-store shopping purchases usually happen en route from my office to the train station, when I spot a well dressed mannequin in the window in Downtown Crossing & force myself inside. Before you know it, I am leaving the store with bags of clothes that I probably don't need but convinced myself I had to have.
Case in point: this H&M romper. It's not my fault the mannequin rocked it well! Those girls can make anything look good.. ugh. I love that it looks like two pieces but is really one, the pretty lace detailing, the cut-out back, & the bright yellow hue. Who doesn't need a little ray of sunshine in romper form.. especially for under $50?!
Hope you all had a great weekend!