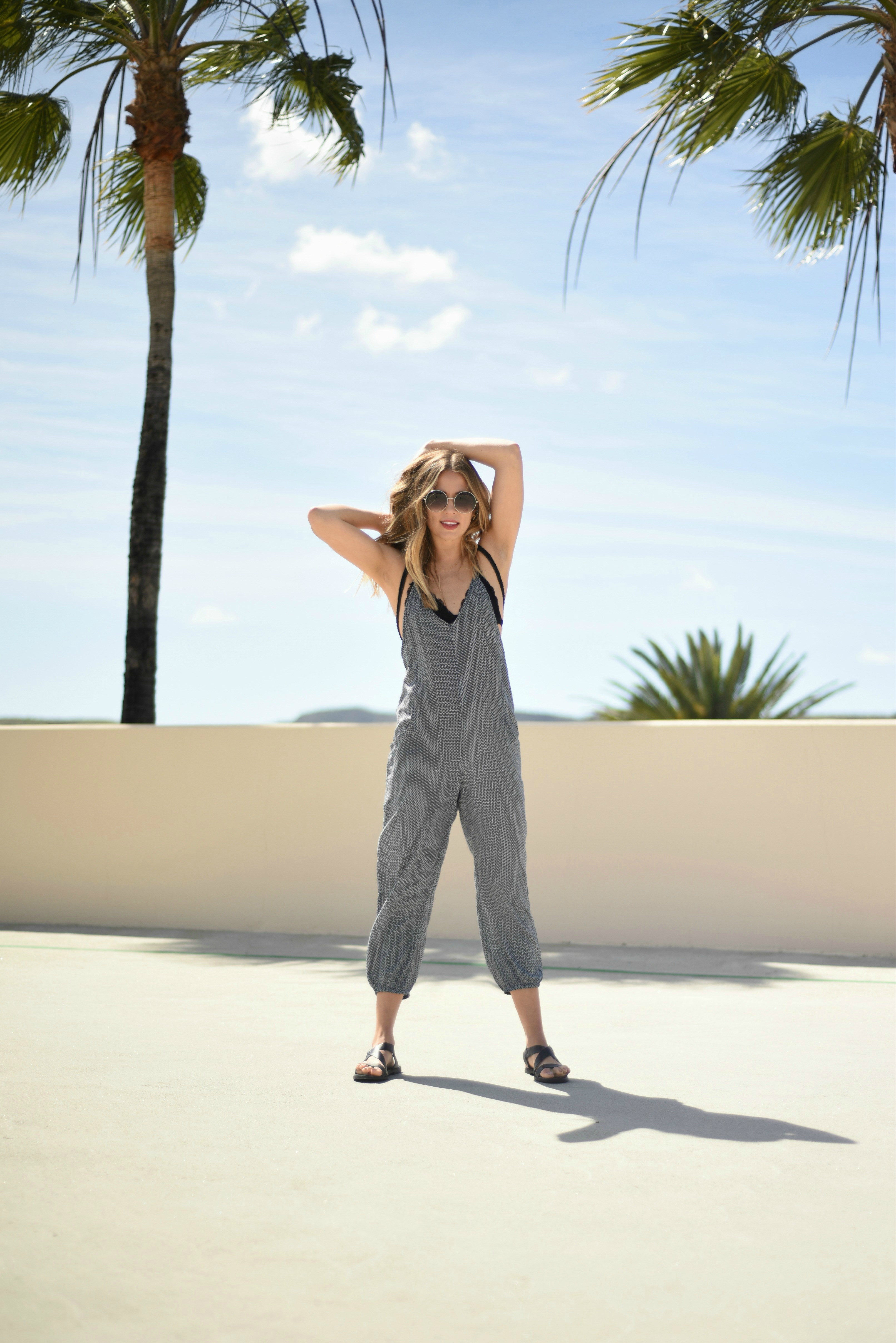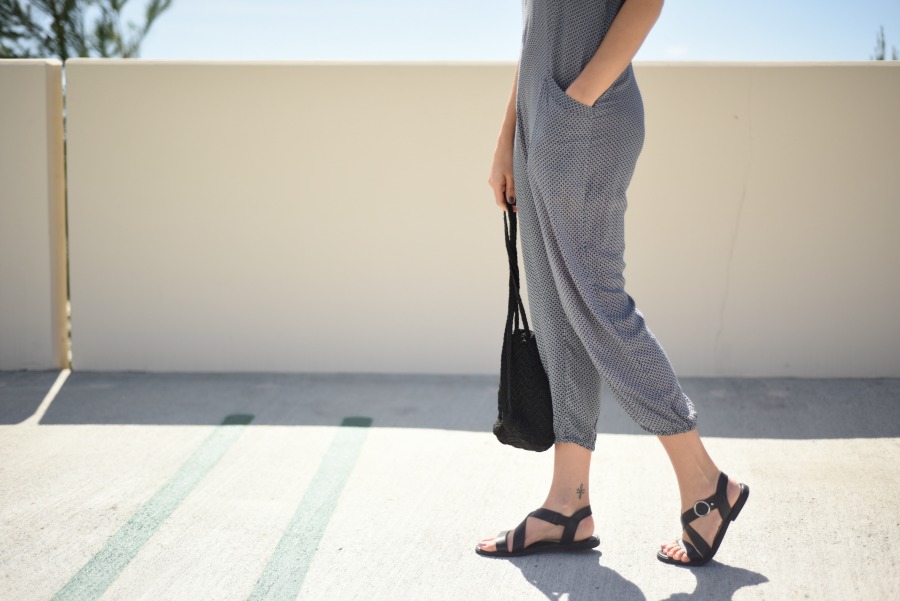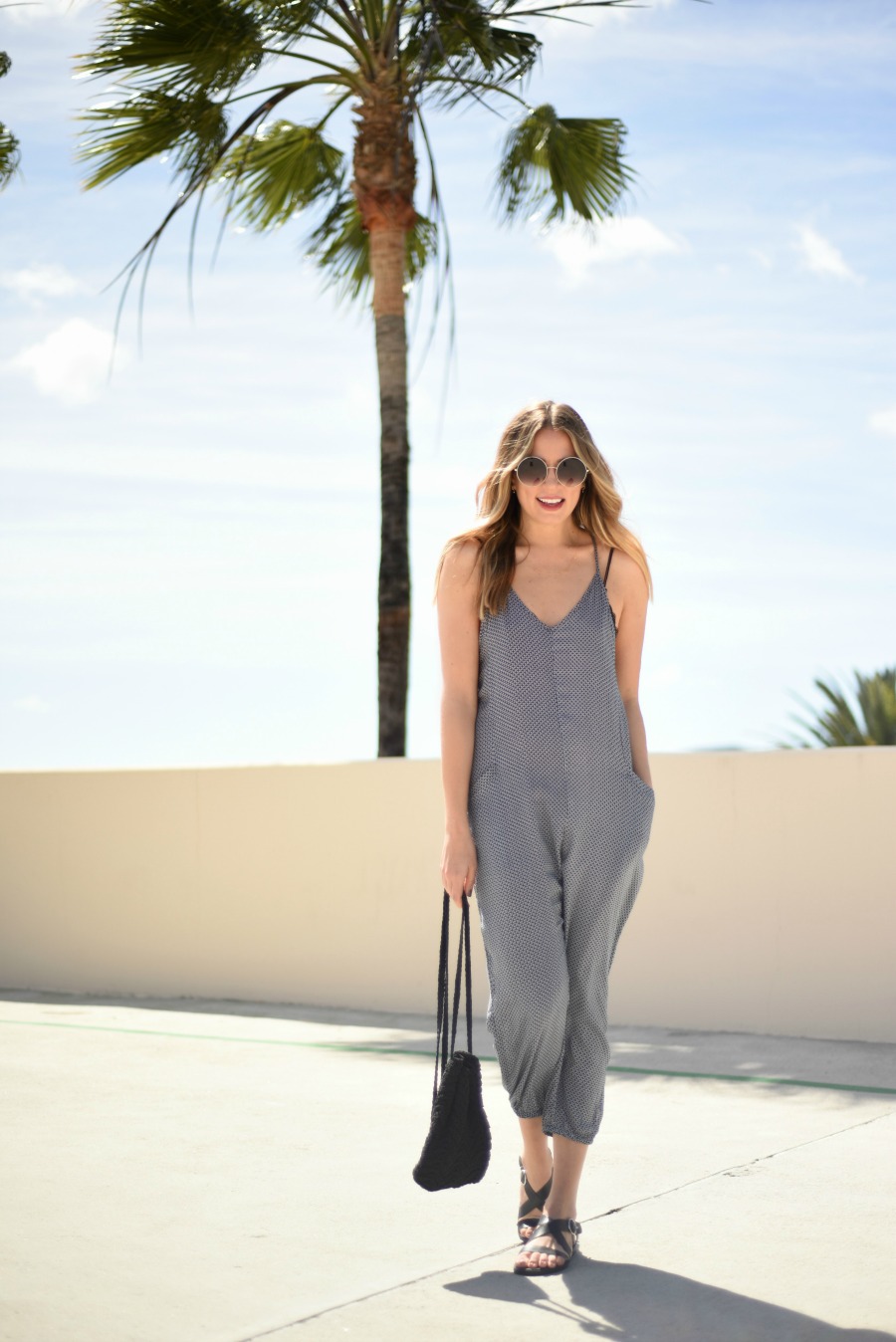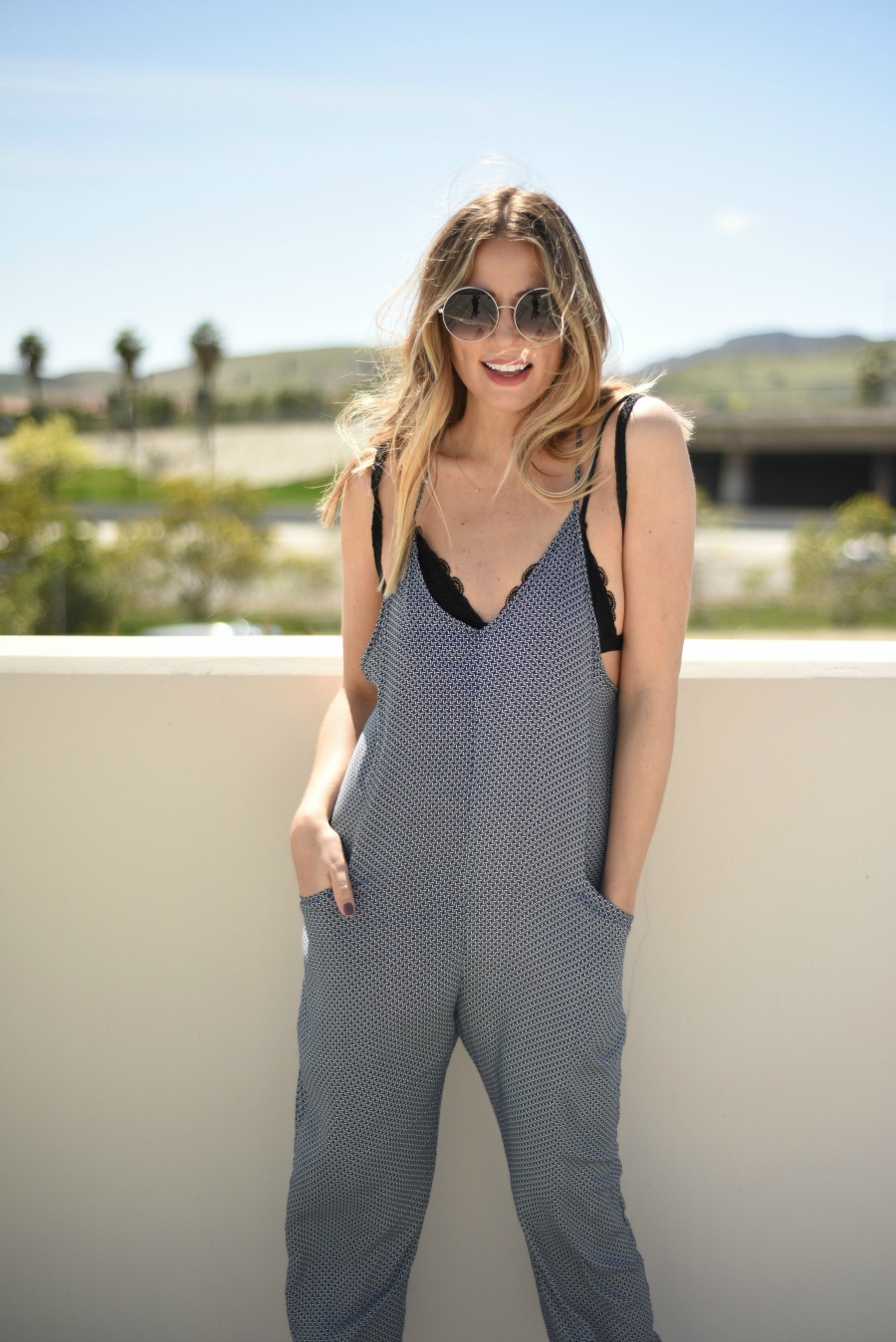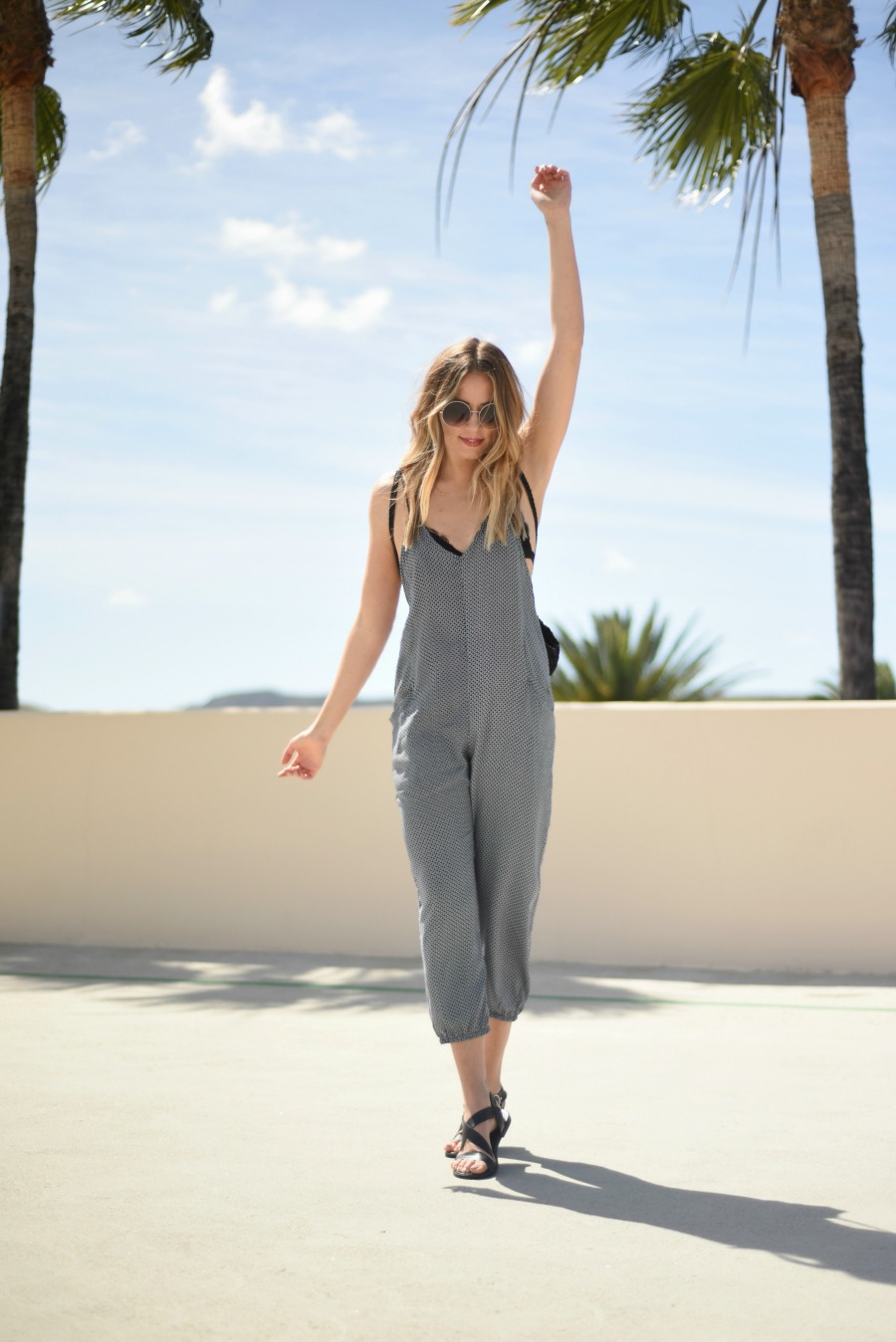 Wearing: Silk Jumpsuit | Bralette | Strappy Sandals | Oversized Sunglasses | Vintage Backpack | Photos by Mark Gonzalez
I really wanted to love this jumpsuit. I am a jumpsuit kinda gal! In the dressing room, I loved the baggy fit & envisioned myself wearing it with a black bandeau or even a white t-shirt. I was so excited to shoot it for the blog but once I downloaded the pictures onto my computer I thought.. woof. First, it doesn't compliment my body shape at all. Second, it wrinkled in .5 seconds. Third, I felt pretty naked wearing just a bralette. So, I decided to return the sucker & invest that money in something I'll be excited to wear.
& yes, I am admitting I styled something for a blog post & then returned it. But, hey! That happens! That's why return policies exist, amiright? I did end up ordering this striped jumpsuit from Target which offers a bit more coverage than the one above. I also linked a few similar options below that are pretty cheap, like this culotte jumpsuit for $28. Even though stores scold you for returning an item after you wear it, a lot of stores are lenient. If you have proof of purchase & a valid excuse, like it clings to your body in all the wrong places or even something extreme like the stitching unraveled in the wash, return it. Don't waste your money, girlfriend! Our closet should be filled with pieces we love & want to reach for again & again.
Shop my similar look below!