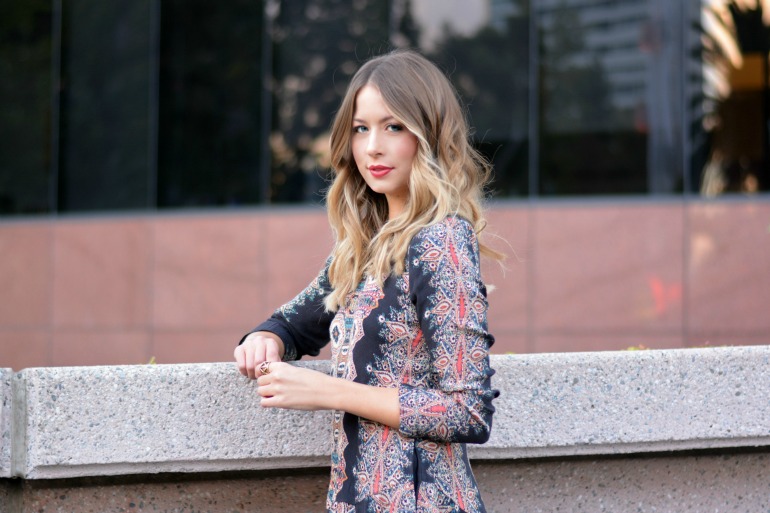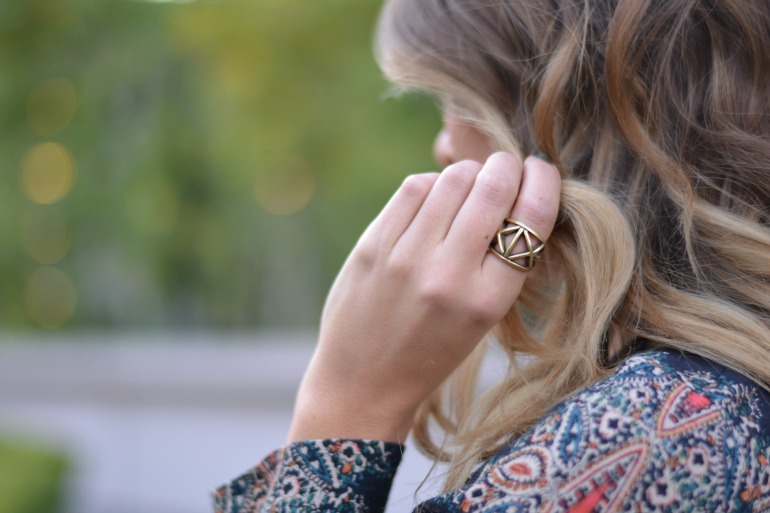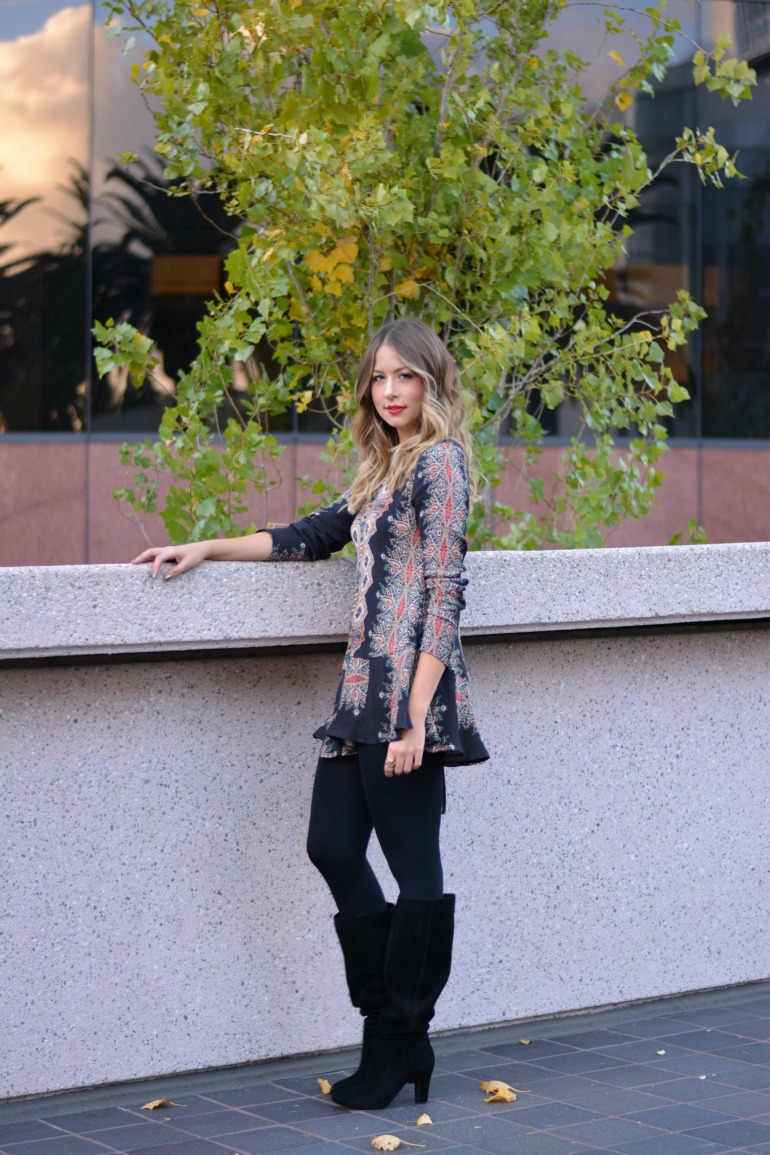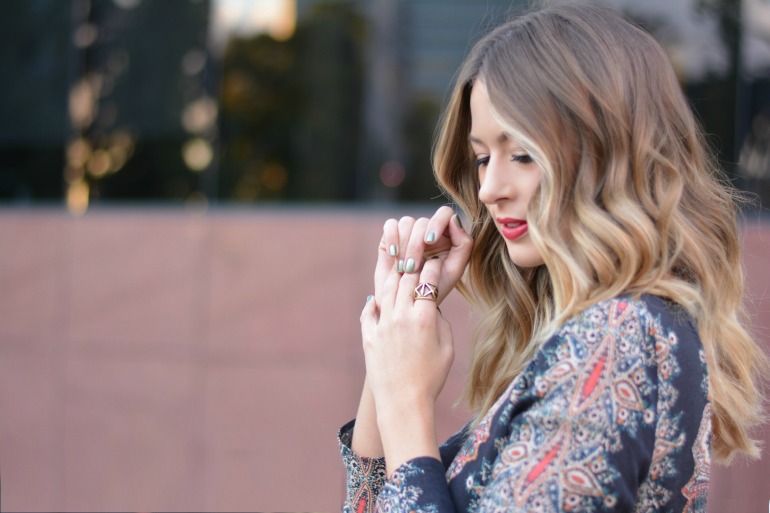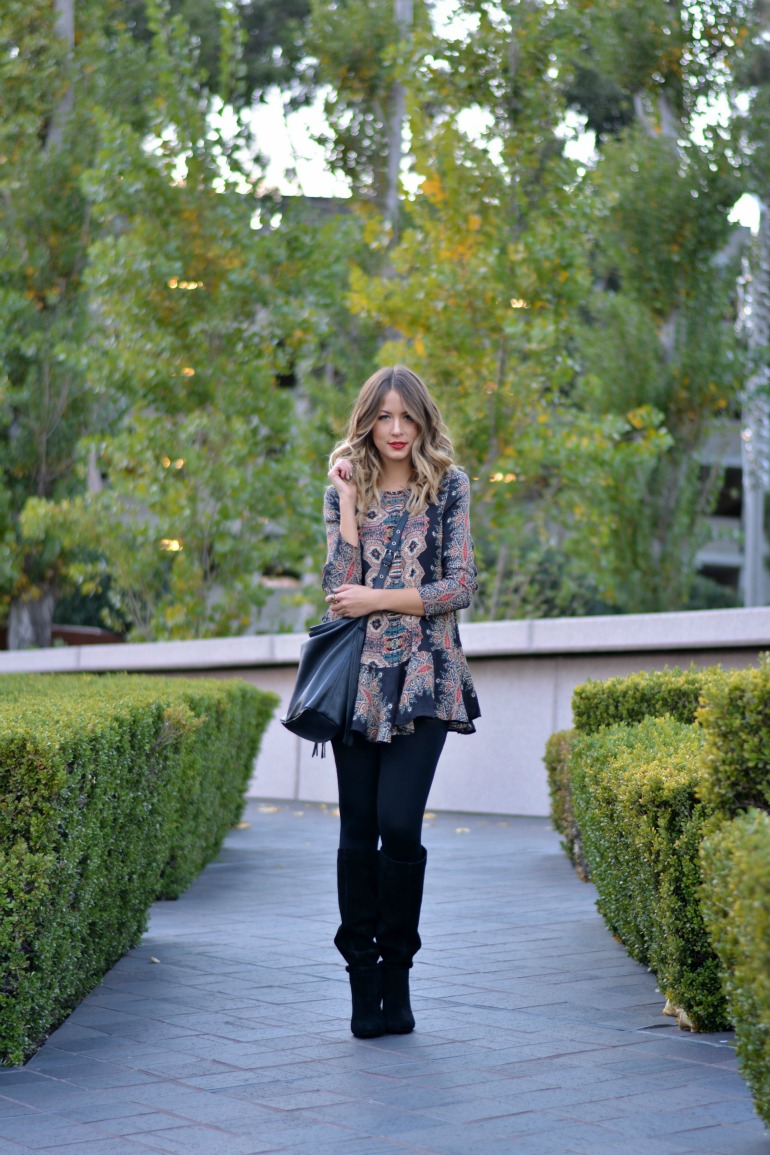 Wearing: Free People Smooth Talker Printed Open Back Tunic  (on sale!) | No Rest for Bridget Basic Stretch Leggings | Jessica Simpson Ference Slouchy Boots | Gap Fringe Bag | Banana Republic Ring (similar)
I swear.. how many renditions of this outfit have I worn? See here, here, & even here. No matter what, I can always grab a bohemian inspired dress, some form of booties, loose waves, & call it a day. It's my go-to outfit when I'm in a rush, feeling insecure, "have nothing to wear" – it's the outfit that never fails!
I spotted this Free People printed tunic at Macy's months ago & fell in love but quickly started to cry when I realized there was only one left.. & it was an XL. Fail. So, I rushed home & internet stalked until I found it on eBay (it was sold out everywhere online!). So, yes, I bought a Free People tunic off eBay. That's so 2009! I should have waited just a few months, because they restocked this beauty in plenty of colors. Unfortunately, it's bit too short on my tall self to wear as a dress (even though I tried but my roommate refused to let me out the door) so I paired it with a comfy pair of opaque leggings & my favorite knee high boots. Since this outfit is a bit dark, I usually wear it to dinner or out on the weekends.
On the topics of weekends, lucky me is headed back to Boston this weekend to tackle a few blog collaborations with a few of my favorite Boston brands. If you're not following me on Instagram, do so riiiight now by clicking here! I'll be sharing my chilly adventures with you while I daydream of that Cali sunshine. Until then, shop my look below!