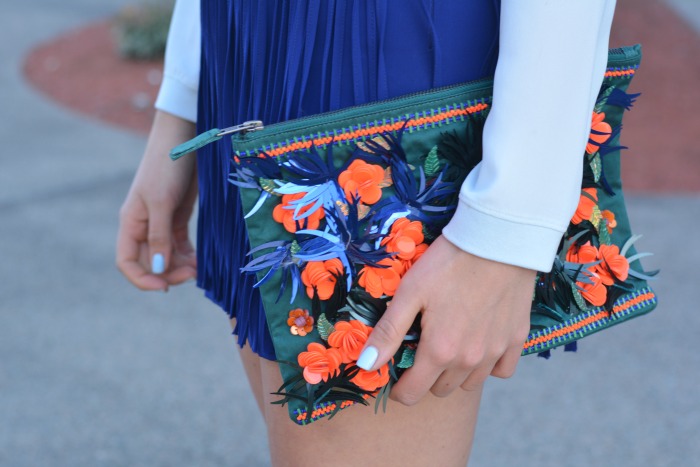 Wearing: Zara Skirt (similar) & Heels (similar) | c/o Lou & Grey Silk Top | c/o 424 FIFTH Clutch
The weather this weekend was beau-ti-ful. It called for bare legs, short skirts, & a lot of fun in the sun. This is one of my favorite skirts in all the land because.. look at that fringe! It's fun, flirty, & bright & adds a bit of texture to this simple top. Figured I might as well go all out & wear shades of blue from head to toe.. literally. Sometimes great weather makes you do crazy things.
I hope you all had a fantastic weekend & for those of you who missed the Blogger Bootcamp that I hosted last month, I'm hosting another one on May 30th! You can purchase tickets here.
Shop my look below!