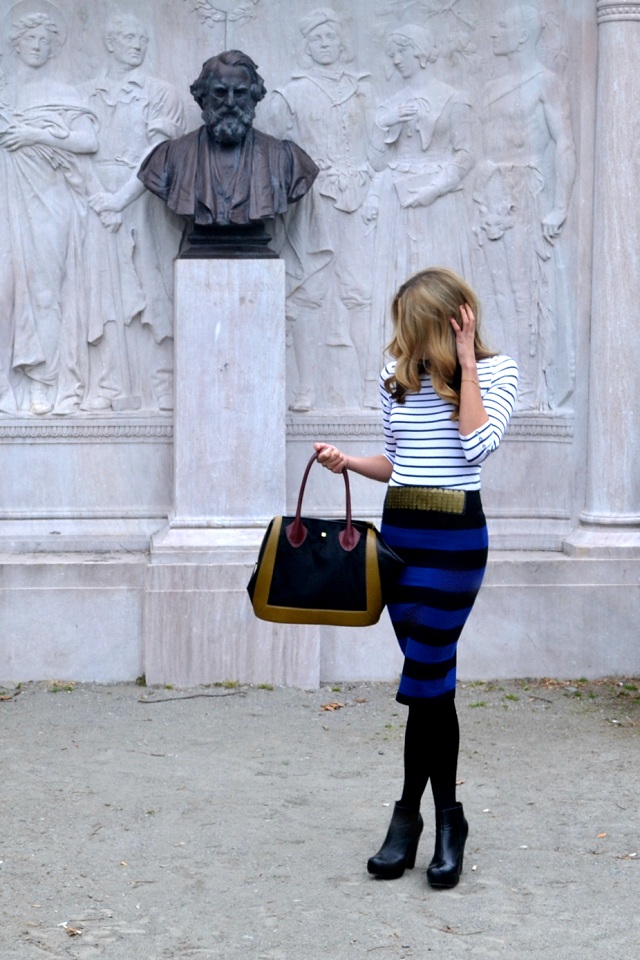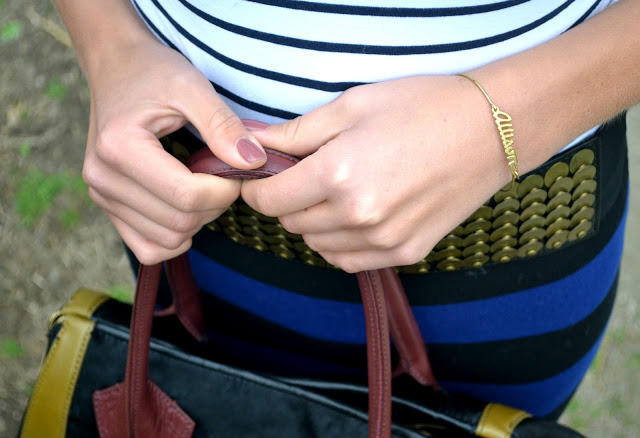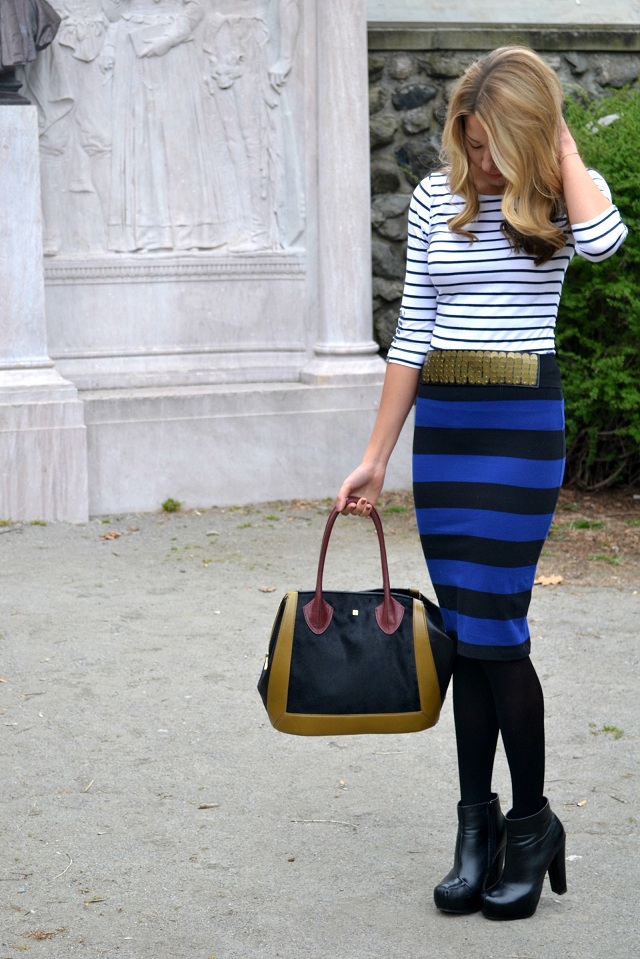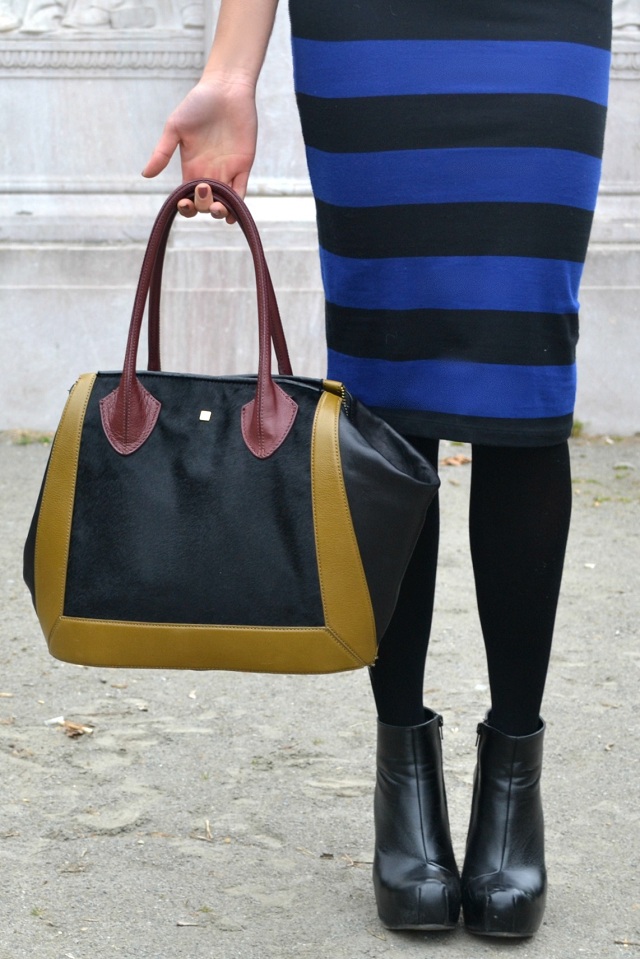 Wearing:
Diament Design Bracelet
 | 
F21 Shirt, Skirt & Belt | Target Tights | 
PLV Bordeaux Tote
 | GoJane BootsAfter captioning these pictures, I realized two things: I have become attached to my PLV tote & should be a walking advertisement for Forever 21. The only negative I have about wearing this outfit was aligning the stripes – any movement caused a mis-match. My weekends of pairing black tights & booties are slowly diminishing, but I am glad the weather gods decided to put the 80 degree weather on hold, smack us in the face with 45 degree weather, & remind us..
 it's still March
.
I also spent my entire Saturday at the Blog Better Boston conference & learned so much! A #bbbos post coming later this week.