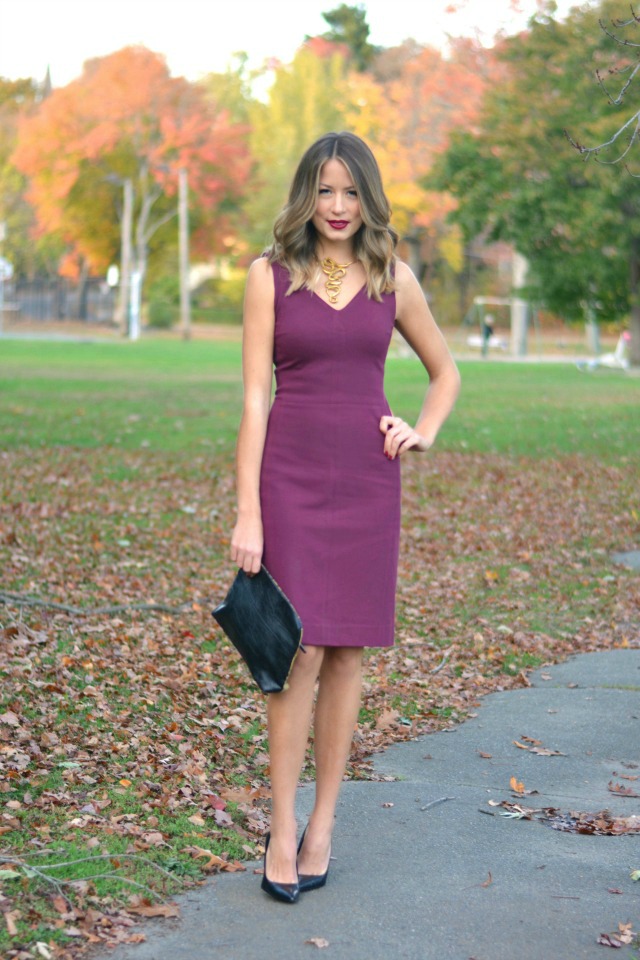 Wearing: c/o MM La Fleur the Rachel Dress | c/o Orchard Jewelry Eel Bib Necklace | Trouve Cluth | ALDO Heels
Sometimes it's as simple as a pretty dress that fits like a glove & a killer necklace. I was introduced to MM.LaFleur right before my trip to France & fell in love with their shift dresses, thick fabrics, & simple silhouettes. I love the dark, rich raspberry color of this dress & the deep v-neck gave me the perfect opportunity to finally rock this stunning Eel Bib Necklace from Ochard Jewelery – a local jewelry designer my girlfriend, Chelsea, introduced me to. I'm not a huge fan of jewelry.. dainty rings & simple studs are what I usually reach for, but there was something sexy about this necklace that I needed to have it.. wear it.. & rock it.
I hope you had a great weekend!