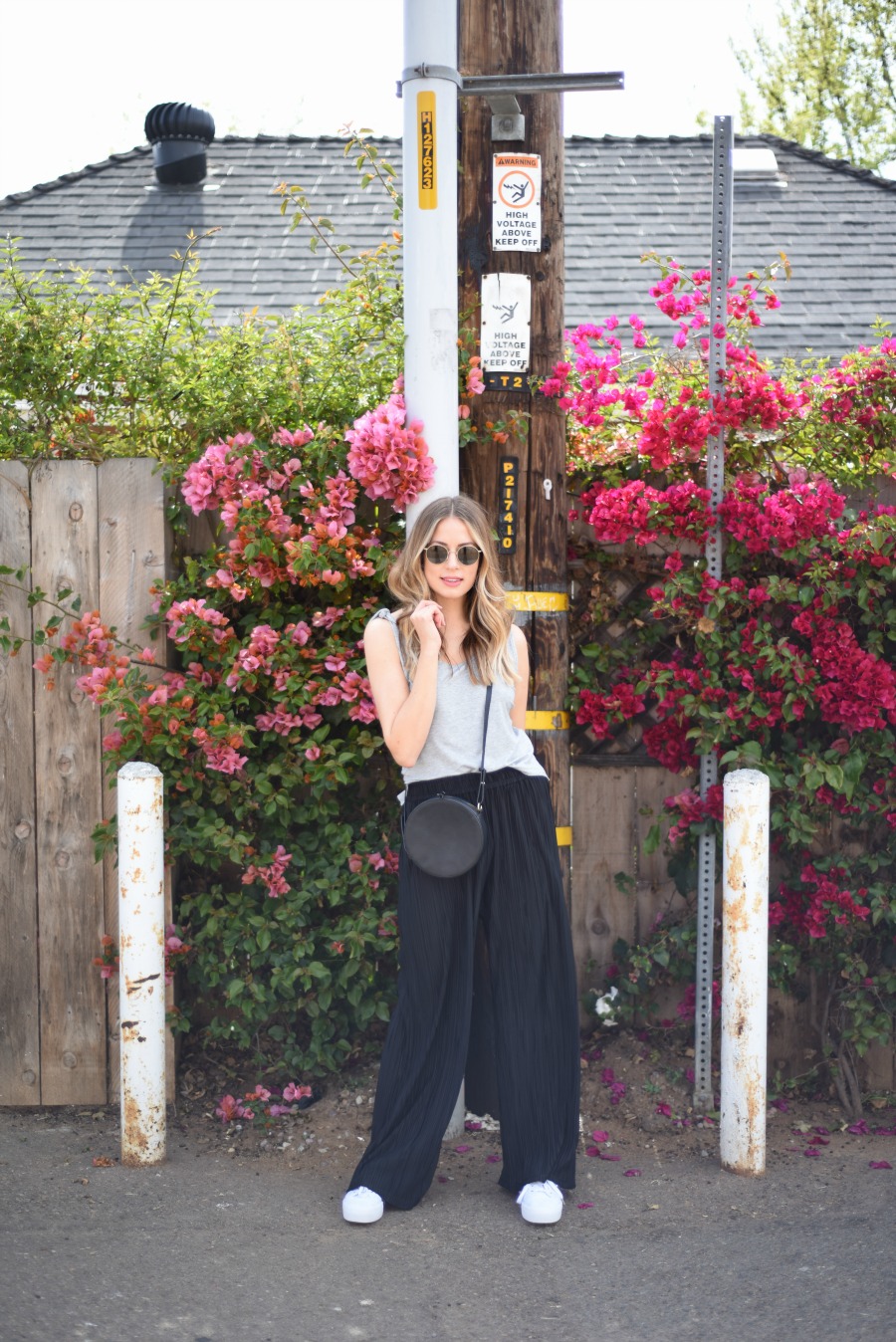 WHAT TO WEAR WHEN YOU HATE JEANS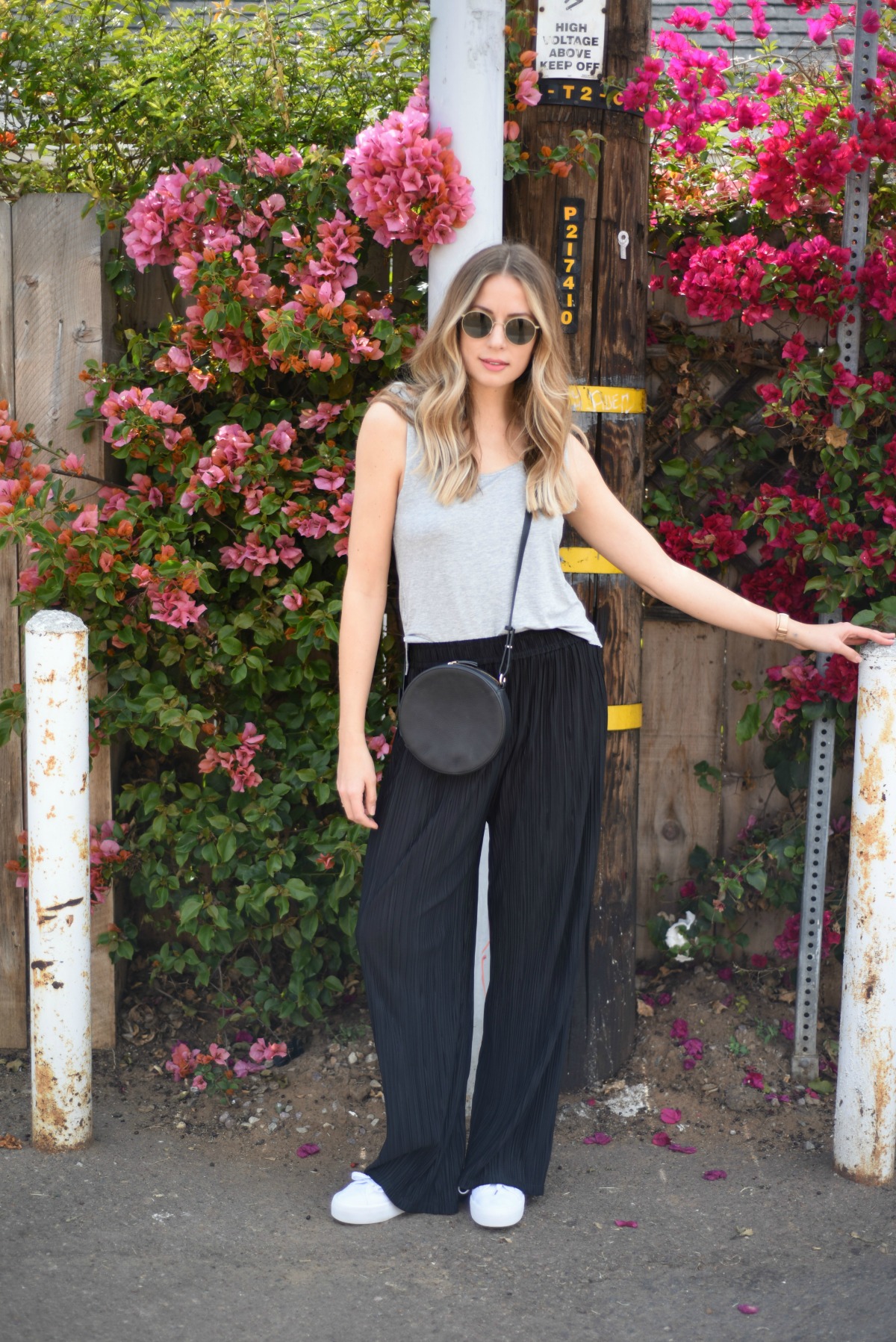 I shot this look on Sunday when I was feeling lazy AF. I know it was Easter, but I didn't really do anything Easter related besides enjoy a beer & eat an entire bag of Starburst jellybeans (true story). But, this outfit above is such an Allie outfit – comfortable, casual, & cute. I bought these pants on the sale rack & wasn't able to find the exact pair online, but found a cropped version of them here. I love how they look with this basic tank, but how cute would they be with a crop top or a cropped sweater?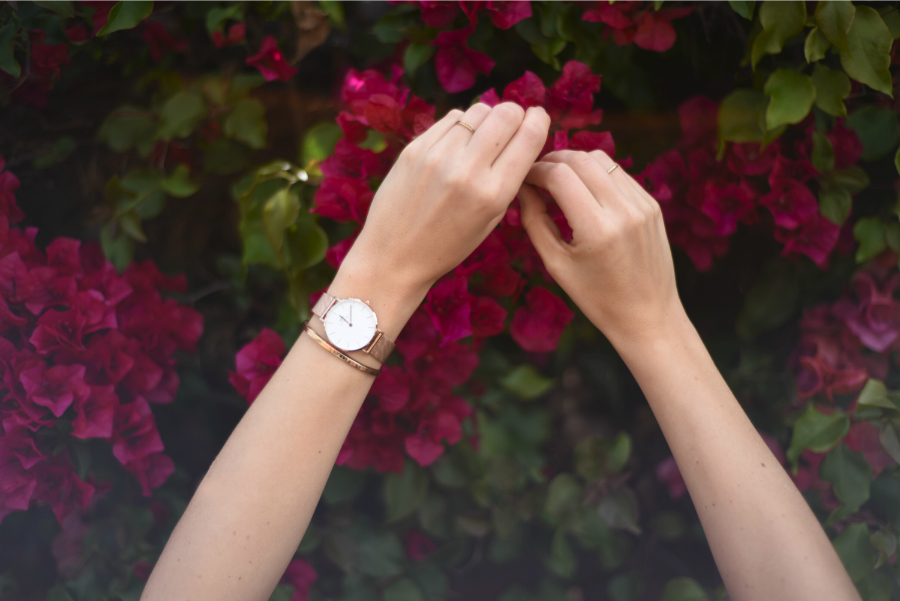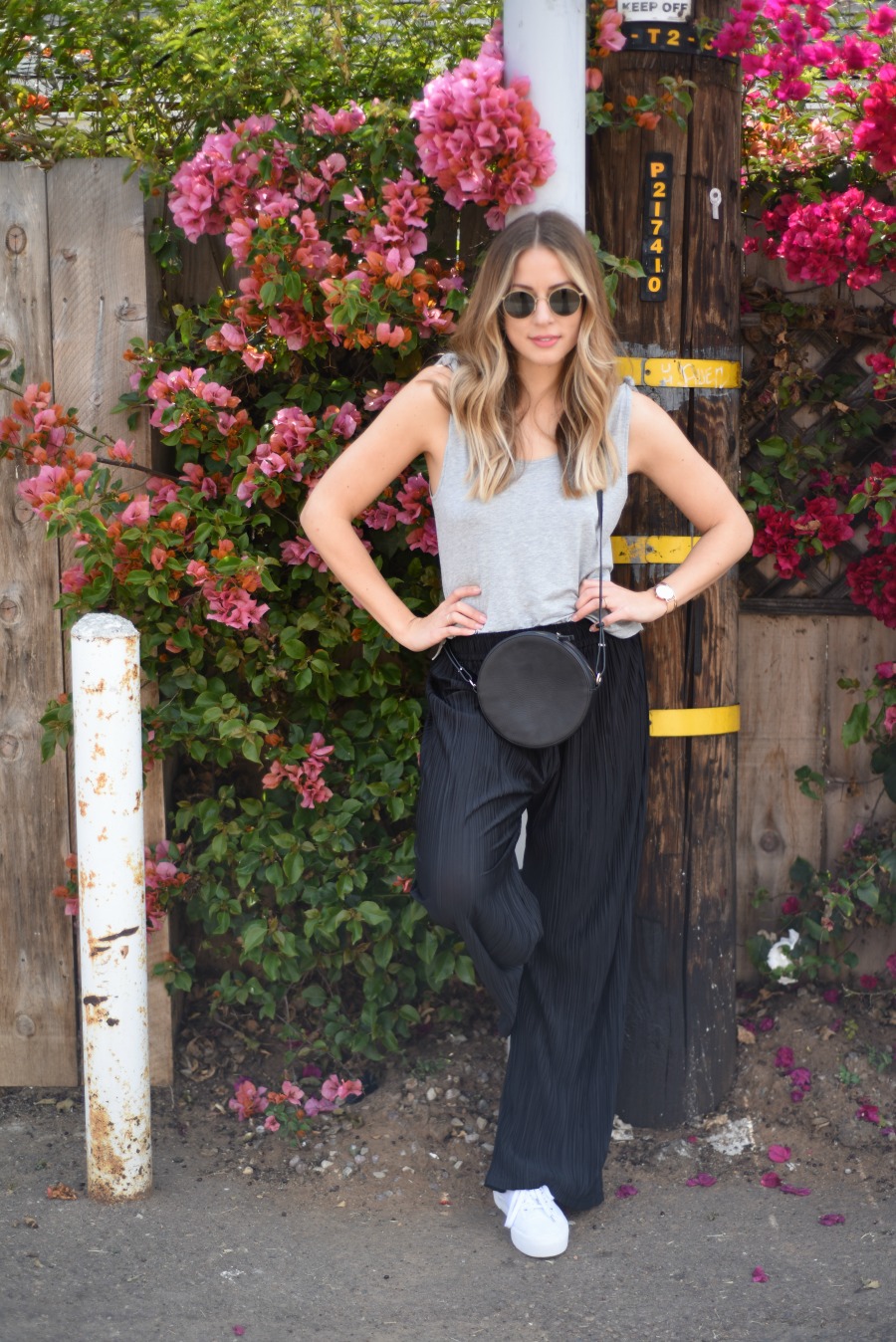 One fact that I'm not ashamed to share is the fact that I hate jeans. I've hated them since high school which means my hate is probably here to stay. Granted, I love a good pair of Mom jeans, but that's because they're loose, forgiving, & look better the baggier they are.. my kinda jam. So, if you hate jeans like me, here are some pieces that I prefer to wear instead:
BLACK WIDE LEG PANTS
I have at least 5 renditions of black wide legs (including the pair I'm wearing above) & I wear them with everything & anything. I love this $13 pair that I wore with a bright top here, as well as a textured t-shirt & long jacket here.
JERSEY PENCIL SKIRT
I buy these guys for $15 & love wearing them to work. I invested in two sizes (both a Small & a Medium), wearing the larger one to work & the tighter one out on the town. They look super cute with a simple top & a pair of sneaks, like what I wore here. I like wearing an oversized sweater tucked into them, too.
JUMPSUITS
I found this one at Uniqlo years ago, but H&M has similar options like these. They make getting dressed so easy & accessories play such a huge part in dressing up or down the outfit.
LEGGINGS
To be honest, these velvet leggings were my favorite purchase of 2017. I have quite a few pairs of leggings & I love to pair them with anything long – a longer blouse, a duster cardigan, or an oversized sweater.
Now, I'm off to lay on the couch as I'm recovering from gum surgery, sigh. Oh, & if you dig my new watch click here & use code ALLIEWEARS15 for 15% off. Shop my look below & thanks for stopping by!

Photos by Mark Gonzalez