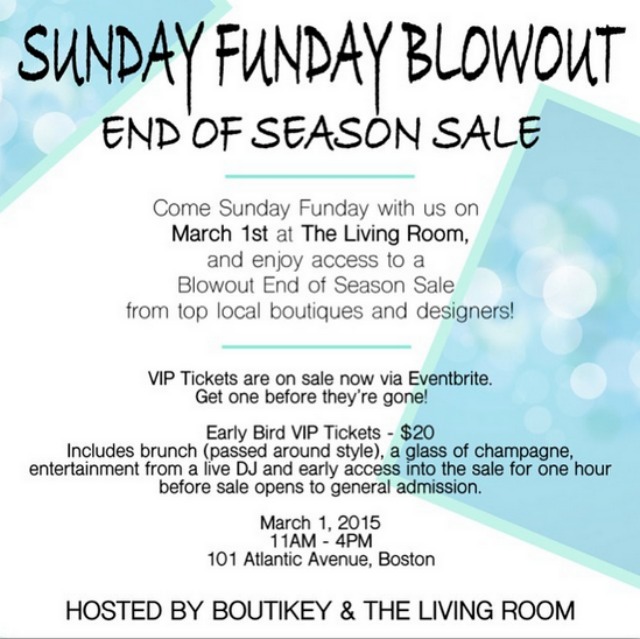 sunday funday sale
Hello Boston ladies!
One of my favorite Boston companies, Boutikey, is holding a Sunday Funday Sale this Sunday, March 1st, at The Living Room on Atlantic Avenue from 11 AM to 4 PM. Shop end of the season sales from eight different boutiques and designers while nibbling on brunch, sipping champagne, & grooving to a live DJ. Plus, I'll be there!
Learn more about my love for Boutikey here & click here to buy tickets – they're only $20 a pop!