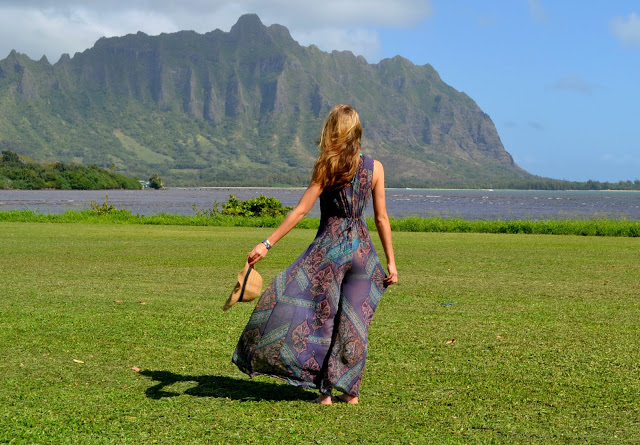 Wearing: Free People Jumpsuit | UO Hat (similar)
After two weeks of vacationing in my favorite city, San Diego, & my favorite state, Hawaii, I am finally home (after missing my flight by.. accident), 5 pounds heavier, & sleep deprived. San Diego
included way too many cocktails, long nights spent wandering the boardwalk, & unnecessary shopping at seaside boutiques. In Hawaii we had a college rendezvous staying with two close friends, eating amazing food, exploring gorgeous beaches & hiking, all while losing our vocal cords from waking up to a 6 inch spider shopping through Jen's suitcase.
Lesson learned this trip:
Never wear a fur stole in San Diego. It causes unnecessary attention.
Bring a First-Aid kit when hiking with Jen.
Always check your boarding pass for your flight departure time before heading to the food court.. damn.
If I can live fashionably for two weeks with a suitcase full of clothes, I can live fashionably for the next year with my endless closet full of clothes. Also known as, no more shopping.