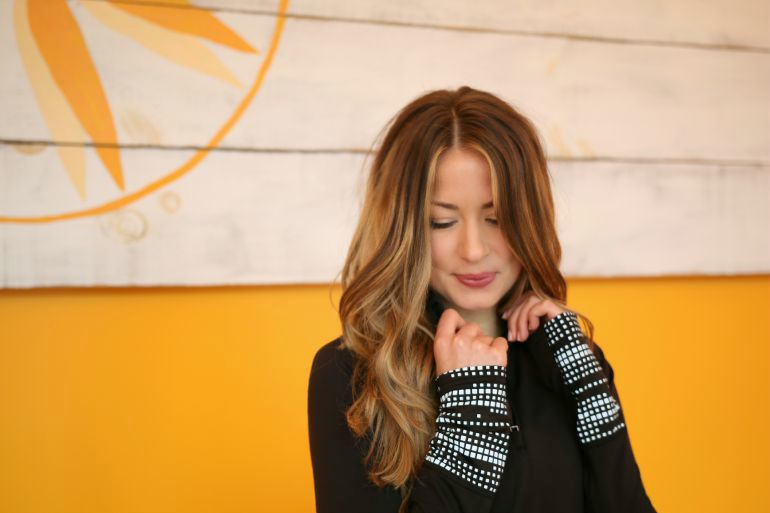 why i spin
I remember when I used to laugh at the row of bikes at the gym. Like, who rode a bike & actually broke a sweat? That was until I took my first spin class at The Handle Bar last summer for my roommate's birthday & I almost passed out.. true story.
So, when this summer rolled around I decided to declare myself absolutely insane & tackle 30 spin rides in 30 days at The Handle Bar for the month of June. I am much more productive when I set goals for myself & that damn bikini bod was calling my name. Here's what I learned from 30 days of cycling:
1. Peace out, cals. When you are burning 500+ calories in 45 minutes there is no reason not to do it for 30 days straight.
2. I improved. I became a tap back, crunch it pro. It's beyond awkward at first, but then you become really good at it & sit front row to show the room what's up.
3. Choosing favorites. You quickly learn who your favorite instructors are based on music, motivation, & the amount of sweat. Hi guys!
4. #HBfam. By the end of the 30 days, I made dozens of new friends that included blog followers & HB employees.
5. Following a schedule. Knowing I signed up for a 5:30 am spot made me get my lazy butt out of bed real quick.
6. The perks. Like, being able to share my HB experience with my followers (#30in30) & taking part in HB's Harvard Square grand opening.
7. Muscle mass. My butt, for sure, got firmer all while my waist got skinnier. Don't hate it.
8. Determination. No lie, I am considering becoming a spin instructor. Nothing wrong with 4 jobs at the age of 28, amiright? #girlpower
9. No shoes, no problem. I hate to admit that I thoroughly enjoyed not carrying my sneakers around.. extra weight, folks!
10. I got quicker, faster. I shaved almost 2 minutes off my mile with just 30 days of cycling. Like, what is that?!
& that's that. If you're interested, new riders get unlimited rides at any of HB's locations (Fenway, South Boston, Harvard Square) for only $100! & thank you to the Handle Bar for being straight up awesome.