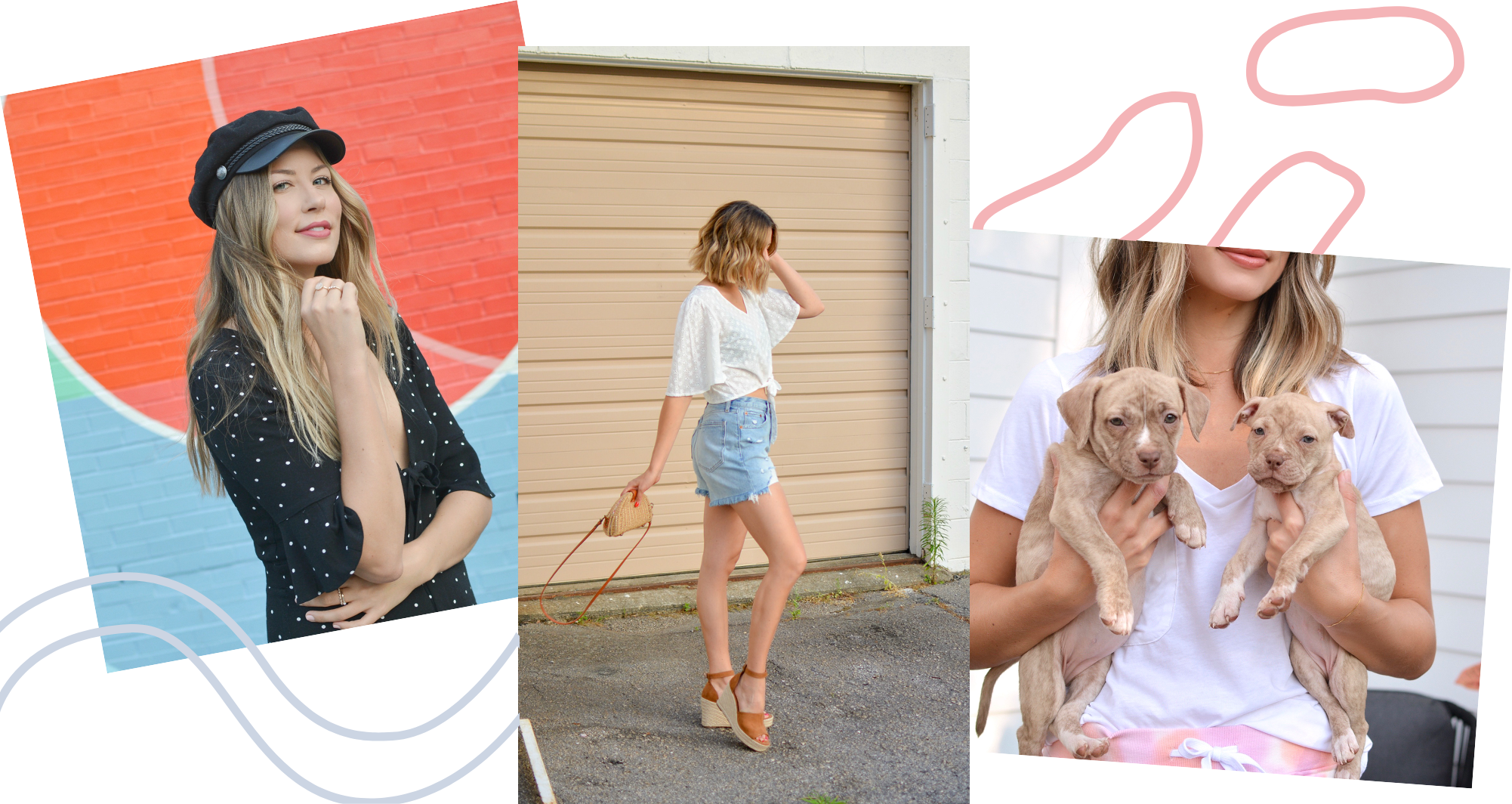 I'm a…
Life and style blogger who loves sharing affordable finds, beauty tips, and everyday life with all of you!
About Allie Wears
Allie Wears, a passion project that started years ago, is a life and style blog based in Raleigh, NC. I describe my style as creative, comfortable, and casual. I am a huge fan of color and my closet is filled with more prints and patterns than I care to admit. I like to wear what makes me feel good and tend to gravitate towards fun, comfortable pieces. My style has evolved since starting this blog, but one thing has remained true: my love for the sale rack. I have an innate ability to find great items on major sale – a trait I'm especially fond of. Being able to dress cute while on a budget should be a task conquered by all and I hope my blog inspires you to do so.
When I'm not working full-time or blogging on the side (more on that here), you can find me spending time with my guy and our sweet pet boys, Oliver and Willy, exploring a local city, moving my body, or cleaning… really. I love to clean, LOL. Thanks for stopping by and I hope that the content I create inspires you.. and your life!
FAQ
---
Do I blog full-time?
No.. not yet! I work in IT for Vans and have a few side gigs, like creating content and writing blog posts for local businesses. Visit my LinkedIn to learn more about what I do! Maybe someday I'll take this creative gig full-time.
What sizing am I?
I'm 5'9″, weigh 135 lbs and tend to wear size Medium across the board, sizes 4-6 in dresses, and size 28-29 in jeans.
Do I have any advice on starting a blog?
"If not now, when?" That's my favorite quote that has played a large part in some big decisions throughout my life. If you're thinking about starting a blog, just do it! I shared WHY you should start a blog in this post and 10 tips on how to go about starting a blog in this post. There are also so many great articles online, especially on Pinterest.
How do I make money?
I charge for my time, whether it's a style post featuring a specific brand, an Instagram post endorsing a product, or an event that I am hosting. I also work with a third party affiliate linking site, which means if you buy a product that I feature on my blog or social media channels, I make a small commission!