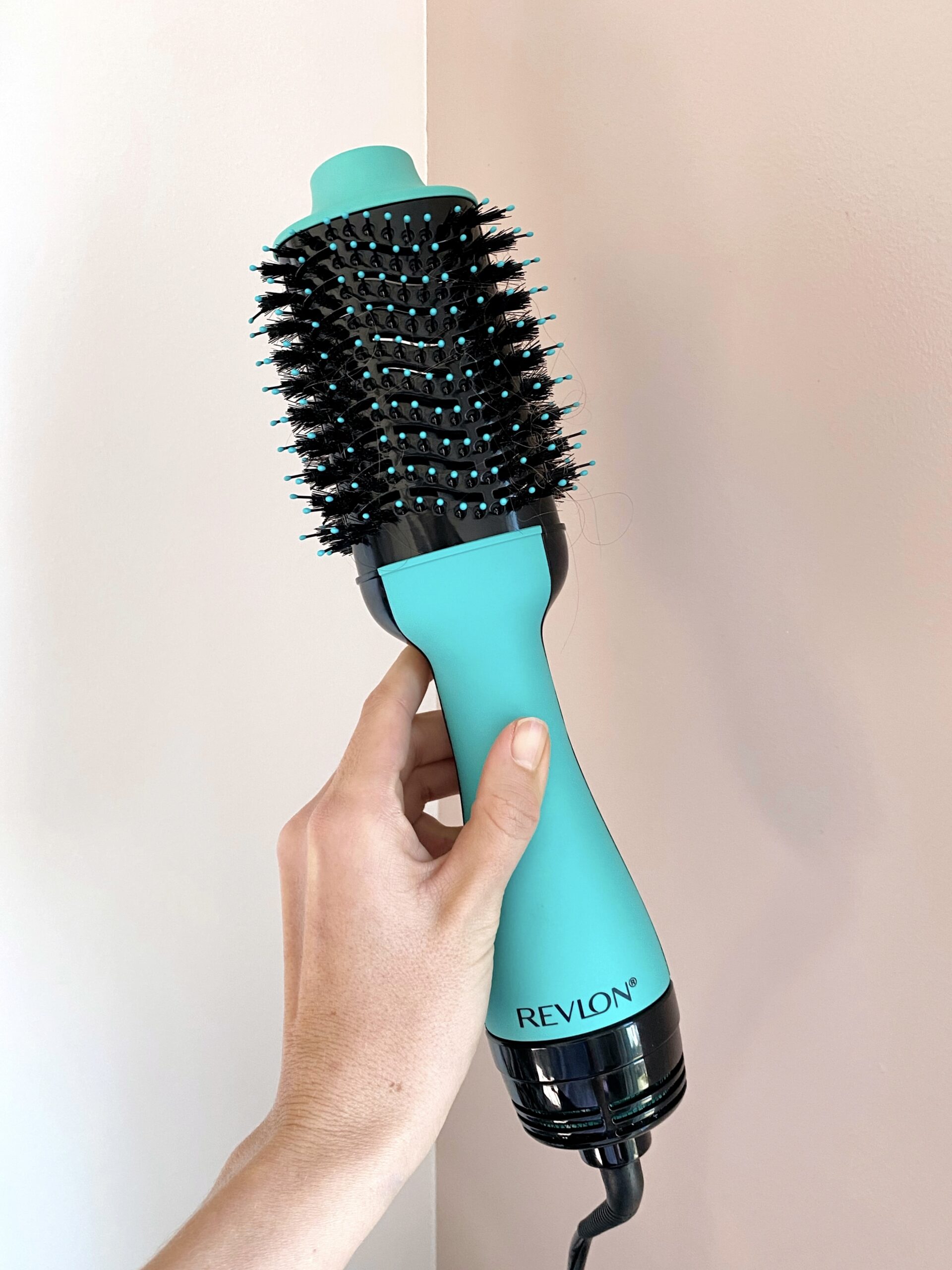 A REVIEW ON THE REVLON ONE-STEP HAIR DRYER
I am sharing a detailed review and tips on how to use the Revlon One-Step Hair Dryer. I bought the Revlon Hair Dryer on sale this past weekend. It was marked down from $60 to $32 which is a great deal for something I plan to use often. Click here to see a list of my favorite hair products that I use alongside the Revlon Blow Dry Brush.
Initial Thoughts on the Revlon Hair Dryer Brush:
I was very impressed with how easy it was to use. It was great not juggling both a blow dryer AND a brush.
I loved how smooth and sleek my hair looked and felt. It dries the whole head, so there are no kinks in sight.
I can't believe how quick it was to blow-dry my whole head – 6 minutes tops!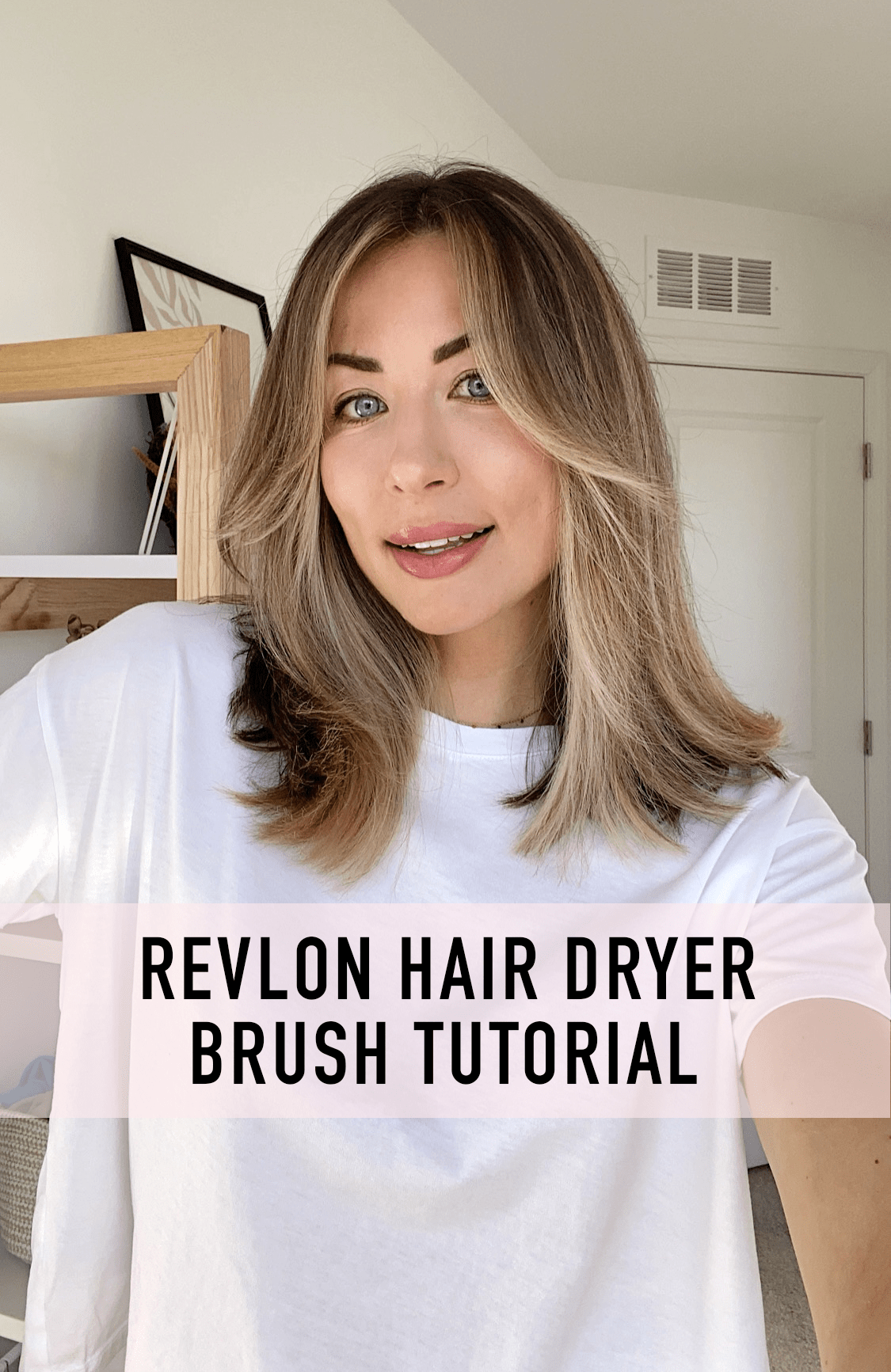 HOW TO USE THE REVLON HAIR DRYER BRUSH
Do not use it on wet hair! Use it on damp hair. Your hair should be 50-70% dry!
Detangle your hair before you begin blowdrying.
Apply a heat protectant spray BEFORE you start blowdrying to avoid damage.
Use the LOW setting – no real reason to use the HIGH setting.
Section your hair off and blow dry each section. I have thick hair so I do 3 sections.
Hold the blow-dry brush with two hands, holding it on each end, guiding it from top to bottom.
Focus on drying the hair before you style the hair. Meaning, rotate the brush down from root to ends so the entire strand is dry – then go back in and curl over or under to style the hair once it's dry.
To avoid damage, do not hold the brush on one spot. The brush should always be moving!
Pull the hair away from the root when drying, giving it extra volume. On the bottom and middle layer, I pulled the brush horizontally. On the top layer, I pulled the brush up towards the ceiling.
I hope you found this review helpful. As always, follow me on Instagram to see more reviews and tutorials on my favorite beauty products!