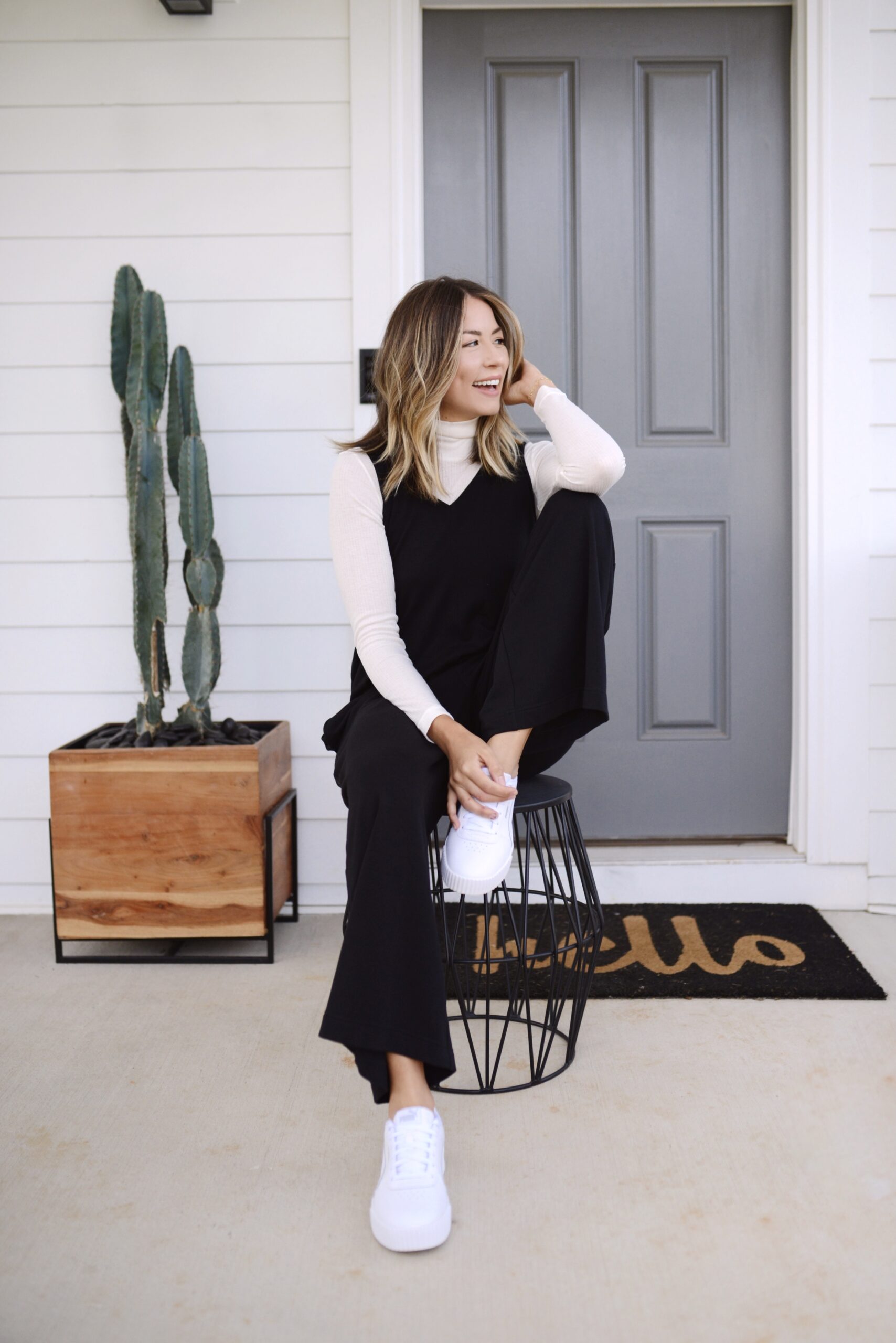 FAVORITE PURCHASES OF 2020
I am sharing my favorite purchases of 2020. This year has been a doozy and it's no secret we've been living in loungewear with minimal makeup on and a messy bun. This includes both items YOU bought as well as items I bought that I couldn't get enough of. I appreciate all of you swiping up on Instagram stories, clicking on LikeToKnowIt, and shopping my links. Let's get into it..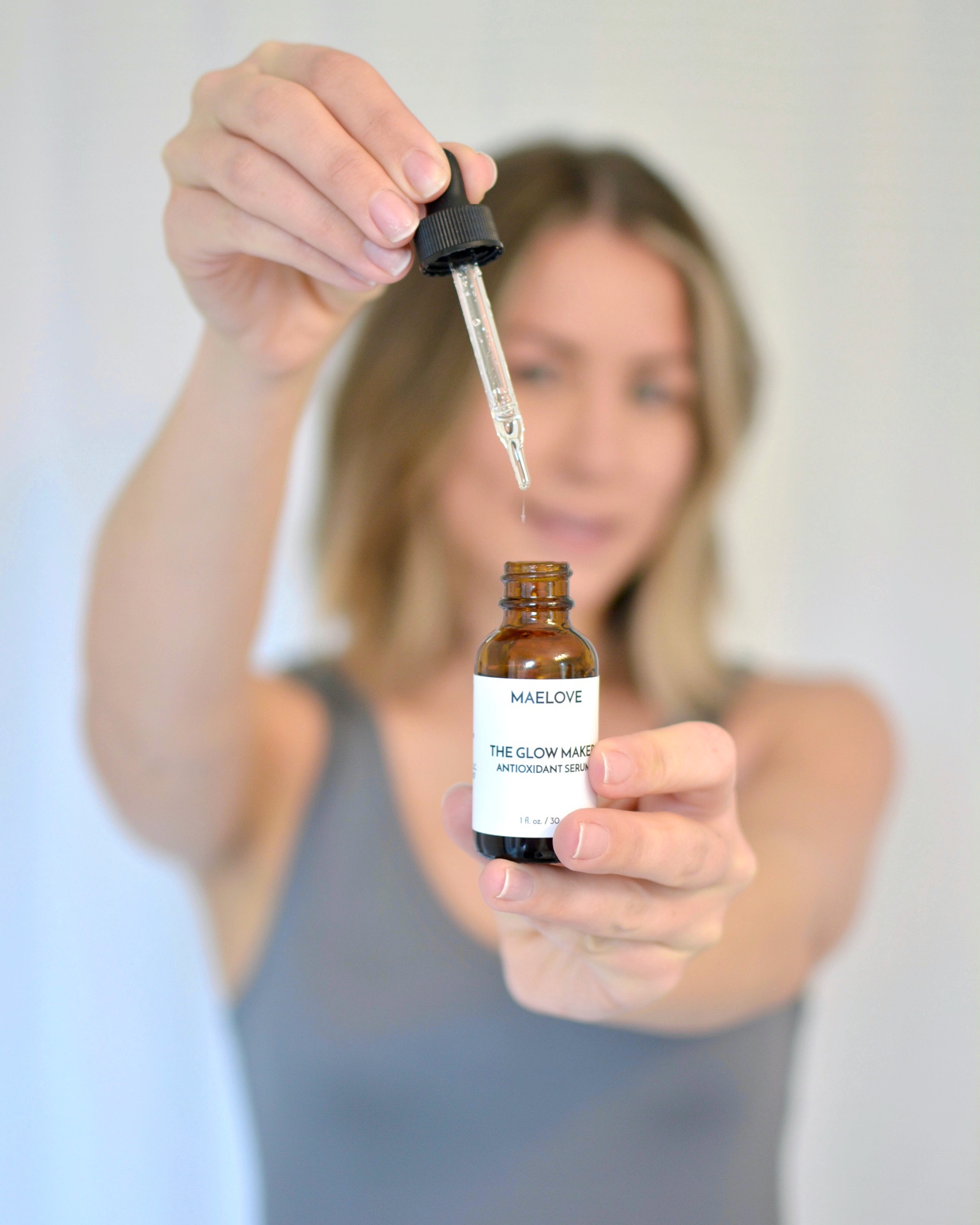 Maelove Glow Maker
There's no doubt we all spent a little more time on our skincare in 2020. I am so pumped I was introduced to the (new-to-me) affordable skincare brand, Maelove. Their Glow Maker Serum was one of my best sellers of 2020.. rightfully so, as it's a great dupe to the $175 Skinceuticals CE Ferulic. Click here to read all about my favorite Maelove products!
IT Cosmetics Your Skin But Better Foundation
My favorite beauty item of 2020 was this IT Cosmetics Your Skin But Better Foundation. As a girl who rarely, and I mean RARELY, wears a full face of makeup, I couldn't stop wearing this foundation. It's a hydrating and lightweight foundation that offers medium coverage and it loaded with amazing ingredients to better your skin while it's on.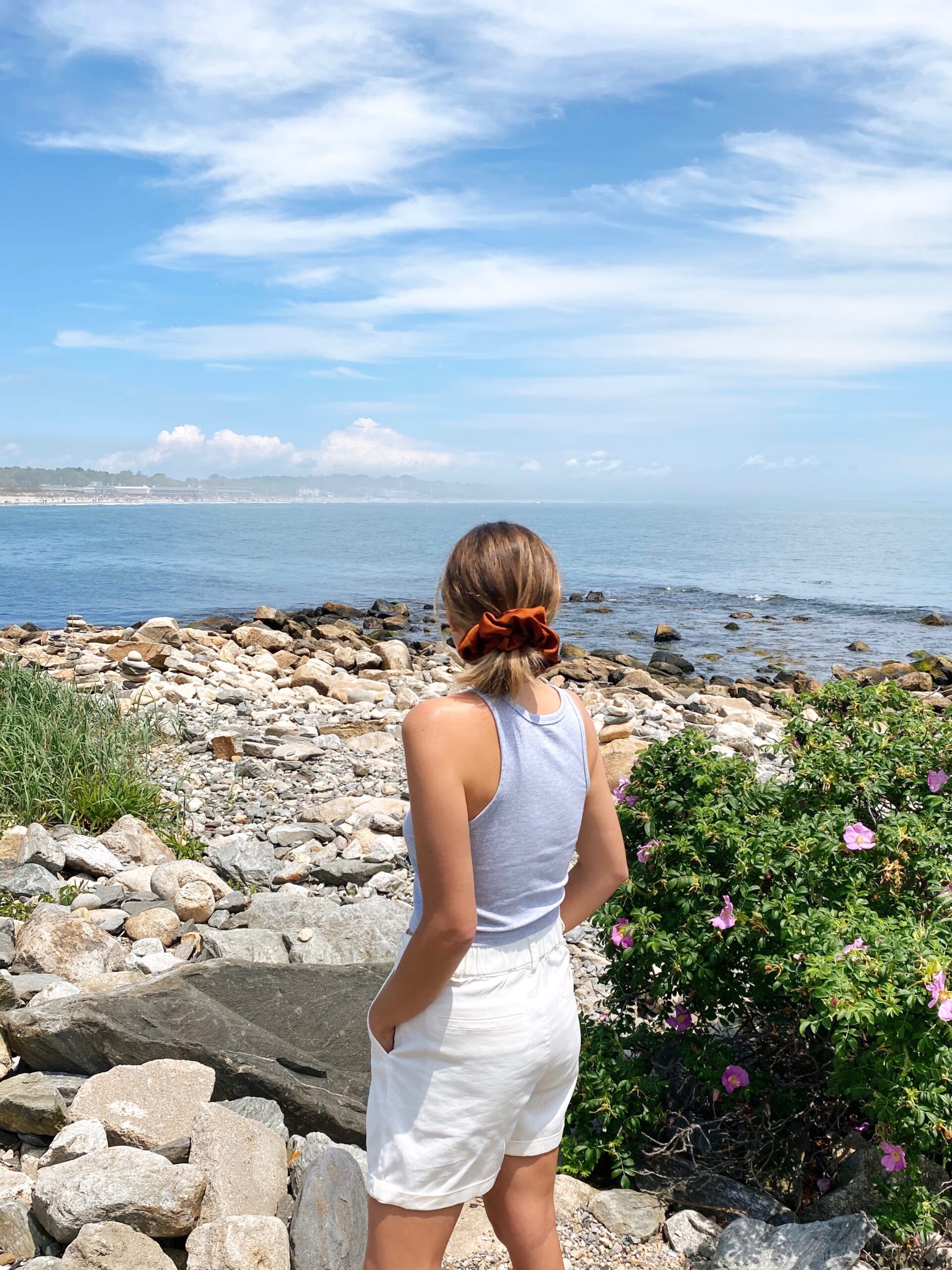 Free People Super Scrunchie
A hair accessory I wore a million times, the Super Scrunchie. It's such a fun way to dress up a ponytail or a bun and after my hairstylist, Ashley, said it was her secret for keeping her hair intact while sleeping, you all went crazy for them.
Zara Ankle Boots
I searched far and wide for a pair of Chelsea boots and found most of them looked "clown like." I stumbled across these beauties from Zara and they were exactly what I was looking for.. I've already worn them, at least, 20 times. They fit perfectly, aren't too heavy, and under $60.
Aerie Fleece OTT Set
A sweat suit I've been living in is this Aerie Fleece OOT Crewneck with matching fleece joggers. They are fleece lined, super comfortable, and look cute together or separate. I wore them for 3 days straight – so much so that I need to get another color!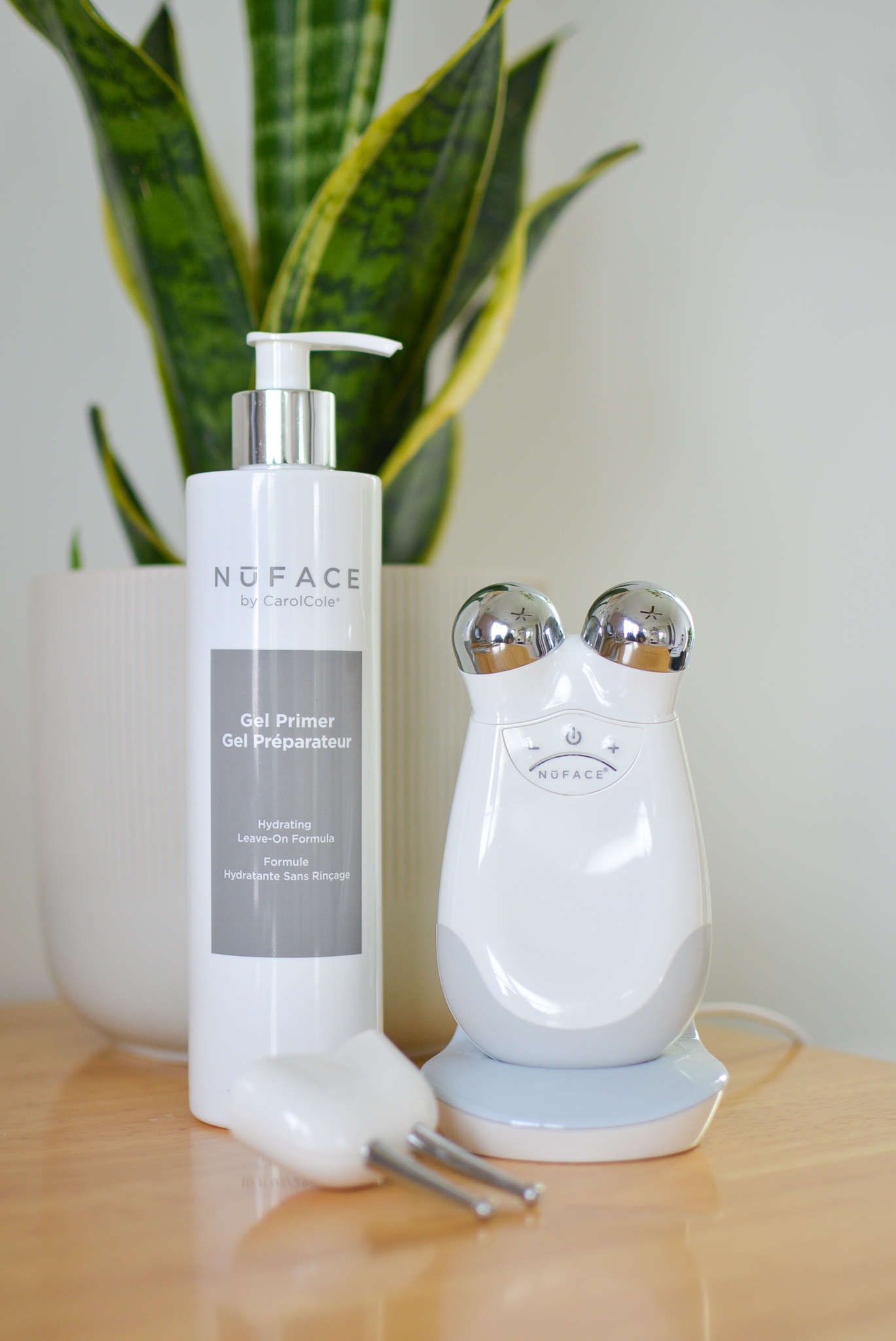 NuFACE Device
I use my NuFACE device every. single. day. I have the NuFACE Trinity which includes 2 attachments and even though the results are subtle, I see an instant change. Read this blog post to hear my thoughts to hear my honest thoughts on it.
Virtue Restorative Treatment Hair Mask
The best hair mask I've ever used.. this Virtue Hair Mask completely transforms your hair and you only need to use it 1x a week. Best of all, you just throw it on in the shower and wash it off 2-3 minute later. Super quick and effective!
Urban Outfitters T-Shirt Dress
This oversized t-shirt dress was a hit in 2020 – not just with my audience but with the internet. I wasn't sure if I was going to keep it, but I am glad I did because I LIVE in it. I loved it so much, I bought this one, too.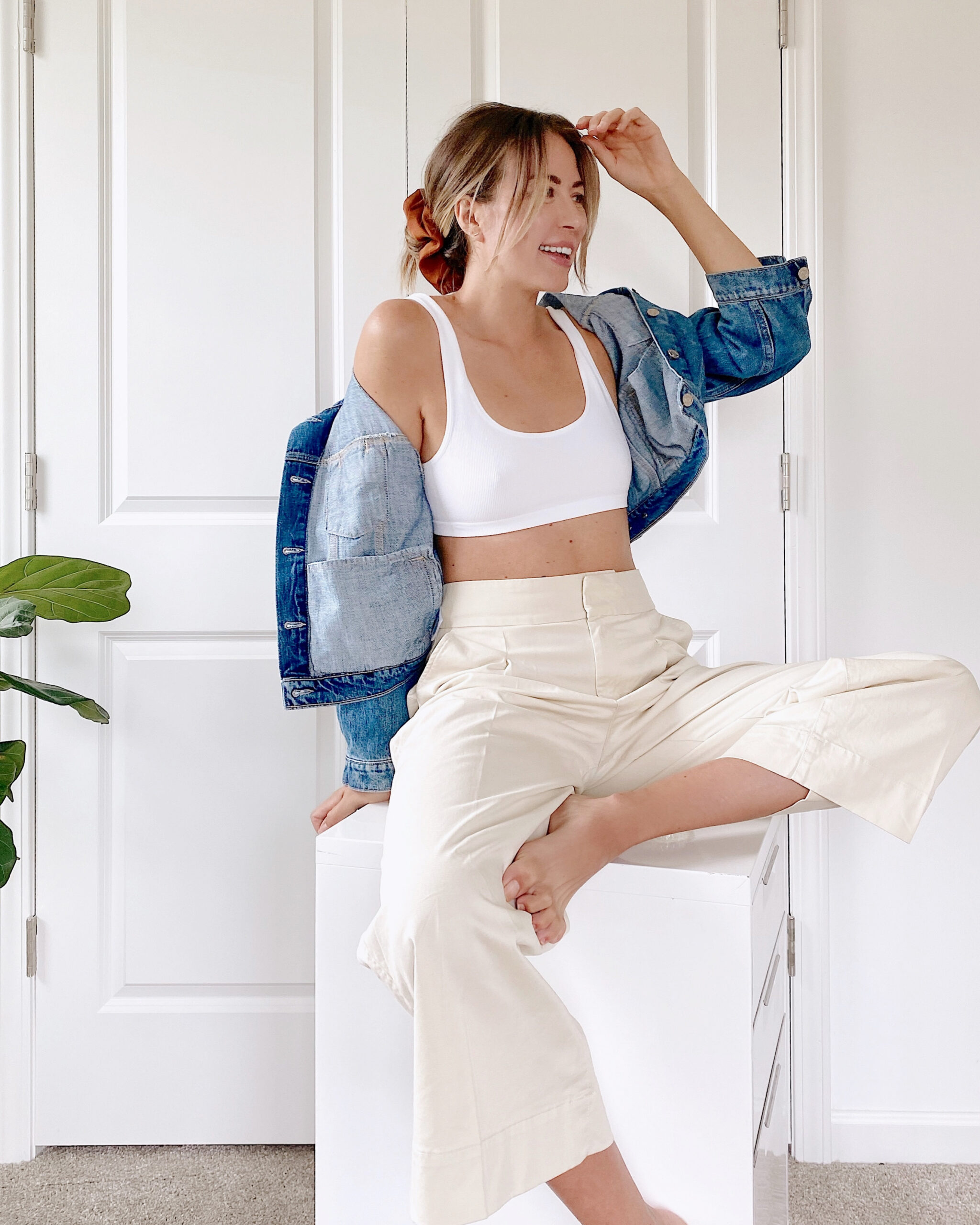 Target Ribbed Bralette
A new thing I started in 2020 was a BRA REVIEW on Instagram Stories, where I share my favorite bras and bralettes for my small-chested self. This $7 Target Ribbed Bralette was a FIND and it's so comfy, I bought it in 3 colors.
Cryo Cup
A habit I picked up in 2020 was ICING my face with ice cubes. It was a game changer and helped with inflammation and puffiness. A few months after I started, I found this Cyro Cup on Amazon and it has been a game changer. Watch this Reels on Instagram where.I share all of the benefits!
SHOP MY FAVORITES