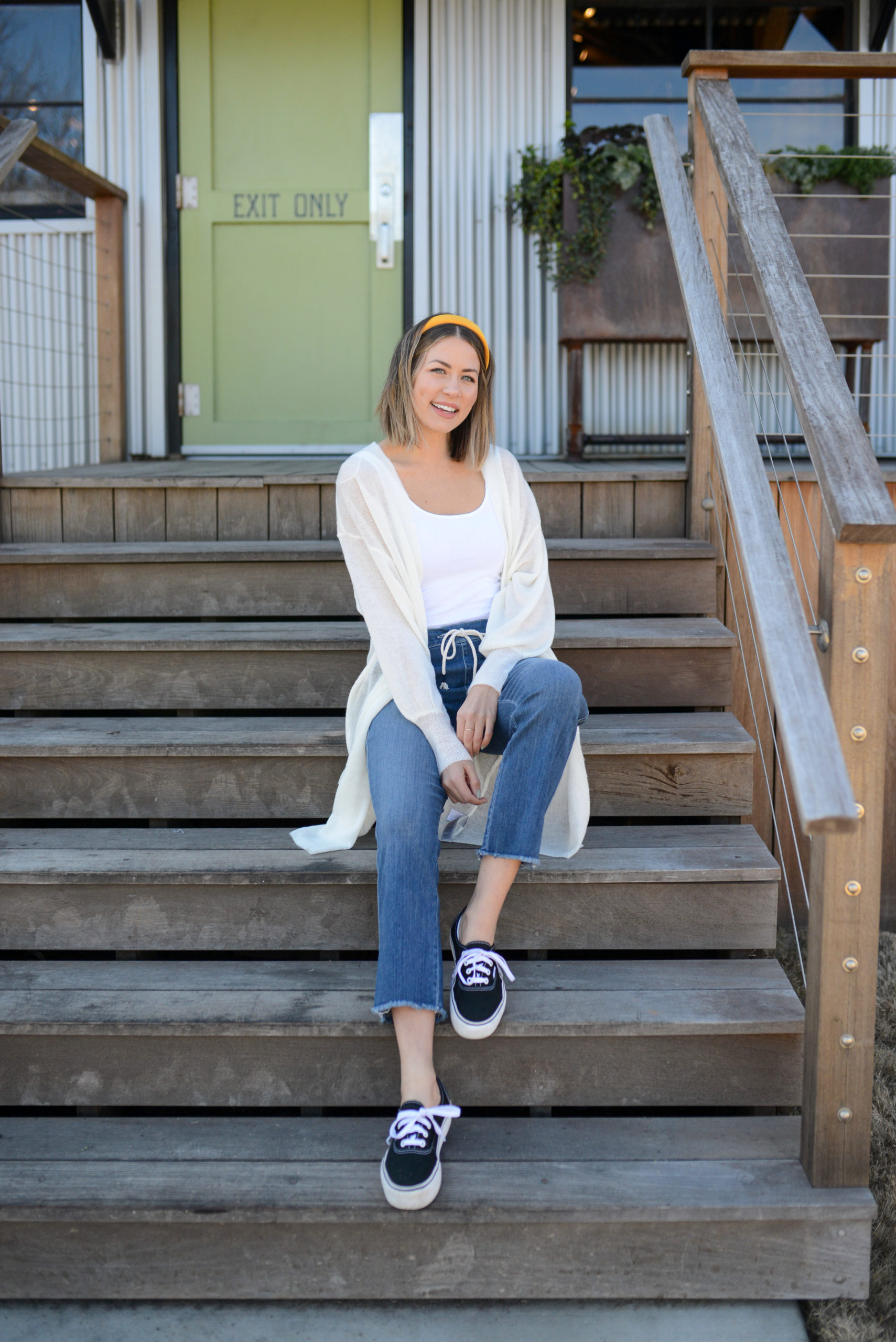 THINGS TO DO WHILE QUARANTINED
Yes, the CORONAVIRUS is scary AF. As a "healthy" individual, I can't say I am as scared or worried for myself as I am for those with compromised immune systems. But, since I am home (with Ryan in tow), I'm using this as an excuse to get things done since leaving the house is not an option but a requirement.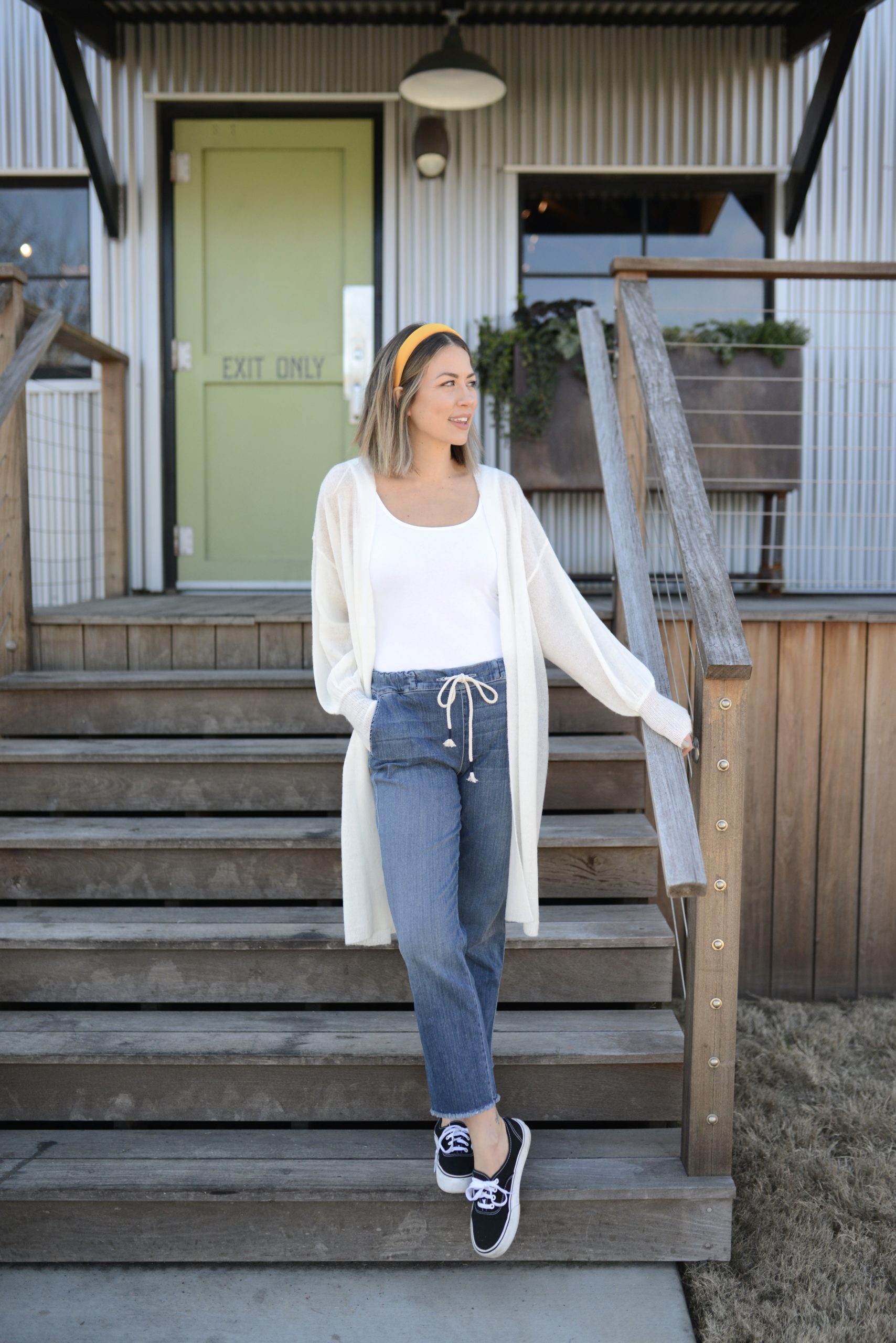 Here are some ideas of things you can do (and what I'll be doing!) over the next few weeks while your quarantined inside:
SWEAT WITH MELISSA WOOD
I have followed Melissa Wood on Instagram for months but I just downloaded her health and fitness app this past week after hearing people rave about it. I already did two workouts and I am super impressed. The first workout I did was 18 minutes and I was sore the next day… what! As someone who does Pilates 5x a week, that is INSANE. It's a great way to fit in a quick (or long) workout in your living room. Her voice is very calming and she has a wide variety of workouts. She also has a free 7-day free trial.
CREATE CONTENT
Sounds like a no brainer, right? If you're a blogger/influencer/content creator, there is no excuse not to create content as we have the next few weeks, even months, with nothing to do but stay inside . Wahoo!
If you live with a significant other, plan a few outfits and head outdoors to shoot them.
Prep your content calendar for the next few months.
Perfect your media kit and pitch new brands.
Film that IGTV.. finally!
Hop on TikTok and get inspired.
Give your blog a refresh. Which reminds me, do you like my new WordPress theme?!
BINGE NETFLIX
Ryan and I have watched more than our fair share of series and shows lately. Here are a few of our favorites (I like true crime, if it's not obvious):
The Pharmacist
Love is Blind
Dead to Me
Killer Inside: The Mind of Aaron Hernandez
Evil Genius
Trials of Gabriel Hernandez
Don't F*ck with Cats
GET ORGANIZED
Spring is right around the corner so now is the time to clean out your closet, organize your kitchen cabinets, go through your beauty drawer, and get that garage into tip-top shape. Thankfully, we don't have that much junk in our house as we just moved in but I love any excuse to clean out every nook and corner. If you follow me on Instagram, you would have seen that I just gave my closet a (tiny) makeover and it made such a difference.
TACKLE THOSE HOUSE PROJECTS
On the other hand, since we just moved in, we have so much to do to this house! Big things, like painting a bathroom and washing the deck, as well as little things, like putting up artwork and cleaning the oven. I already crossed 2 big things off my list this weekend and I already feel accomplished. Put on some music and get moving!
UTILIZE PINTERST
Pinterest is a great resource for us bloggers but a strategic Pinterest can make a world of a difference. According to Blair from Blogging for Keeps, here are some tips she recommends which can instantly increase traffic:
Organize your boards – delete, rearrange, and reorder.
Delete pins that haven't been viewed or repinned.
Update pin titles to be keyword heavy for better SEO.
FOCUS ON YOUR RELATIONSHIP(S)
When was the last time that you had Monday through Friday "off" to spend at home with your family?! Usually when you have this type of time off, you're booking a vacation in the tropics. Take this time to connect with your family, friends, and/or your significant other. Make meals together, eat at the dining table, cuddle on the couch, play a game, solve a puzzle, FaceTime your Mom. Enjoy the time while you have it.
Stay safe and wash those hands! You can shop my cute look from NYDJ below.

Images by Glory Roze Photography.