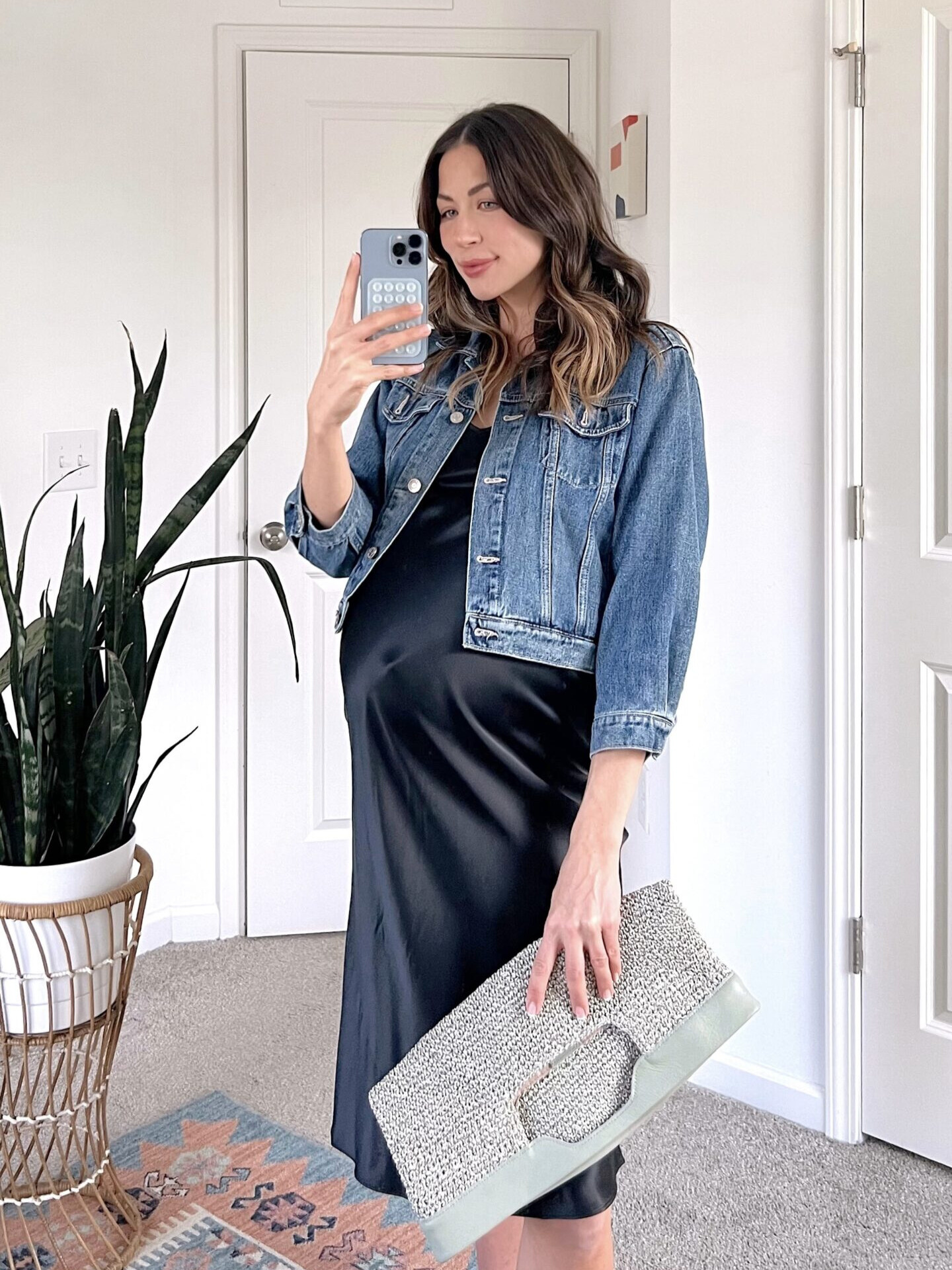 AFFORDABLE MATERNITY OUTFITS TO WEAR DURING PREGNANCY
I am sharing a round-up of my favorite affordable maternity outfits that I wore during my pregnancy. To be honest, I didn't buy a lot of maternity clothes – only a few items that I wore repeatedly. Below are my favorite items that I believe are worth the money and can be worn several ways, from dressed up to dressed down.
My favorite places to shop for maternity clothes:
KNIT RIBBED MIDI DRESSES
When I first found out that I was pregnant, I purchased several knit midi dresses from Old Navy to wear as my bump grew. They still fit since they're stretchy AF and can easily transition once I give birth. Plus, they look sooo cute with a growing bump. If you're looking for some shape-wear to wear underneath, I can't recommend these shorts enough!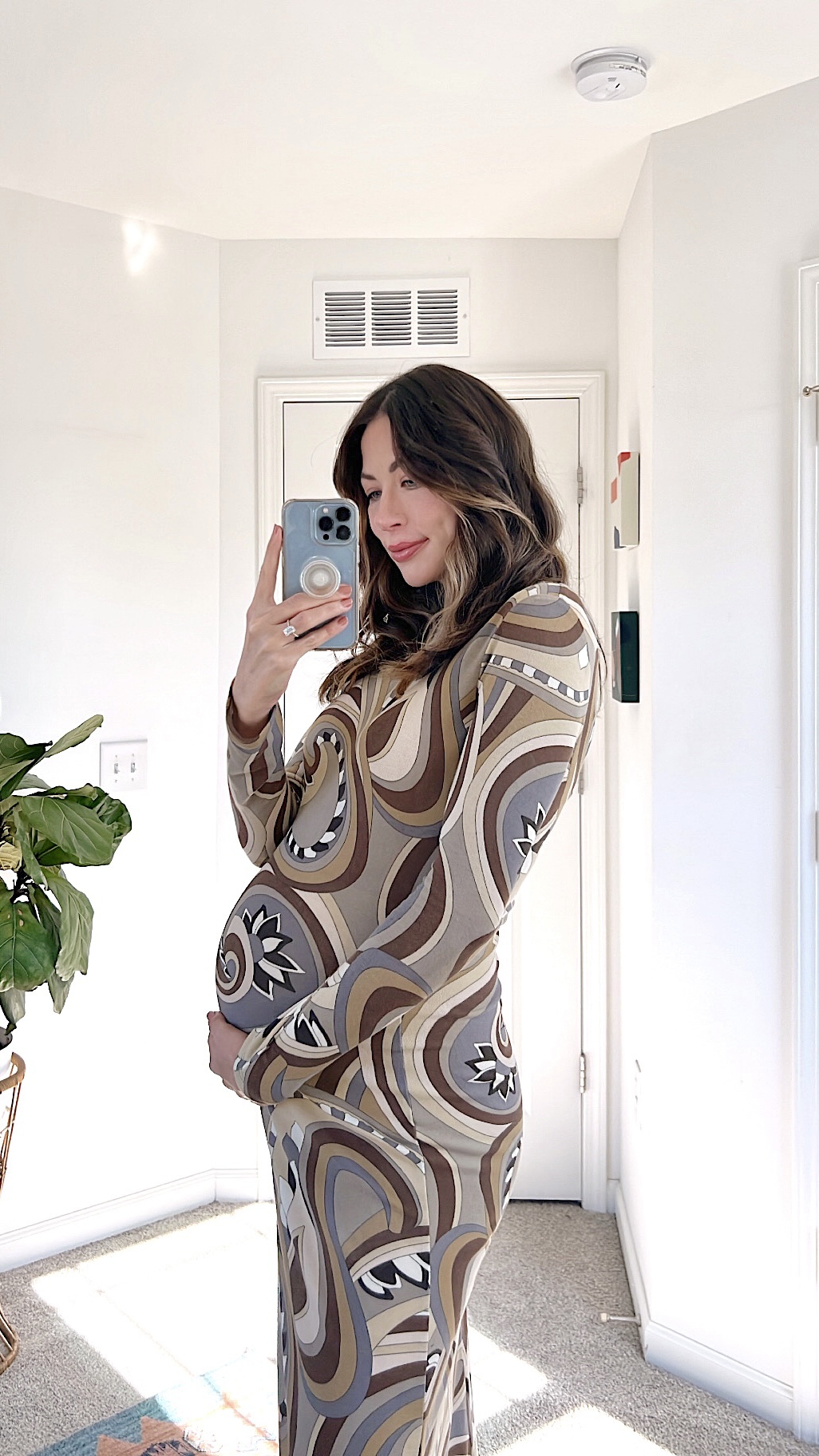 STRETCHY BLACK JUMPSUITS
I lived in these, as I love a jumpsuit. This jumpsuit from Gap was my most-worn jumpsuit during pregnancy, as it was super stretchy, didn't compress, and had no inner lining which made it extra comfortable. Smash + Tess gifted me several rompers that I wore often, as well. Their quality is top notch and I still wear them even post pregnancy.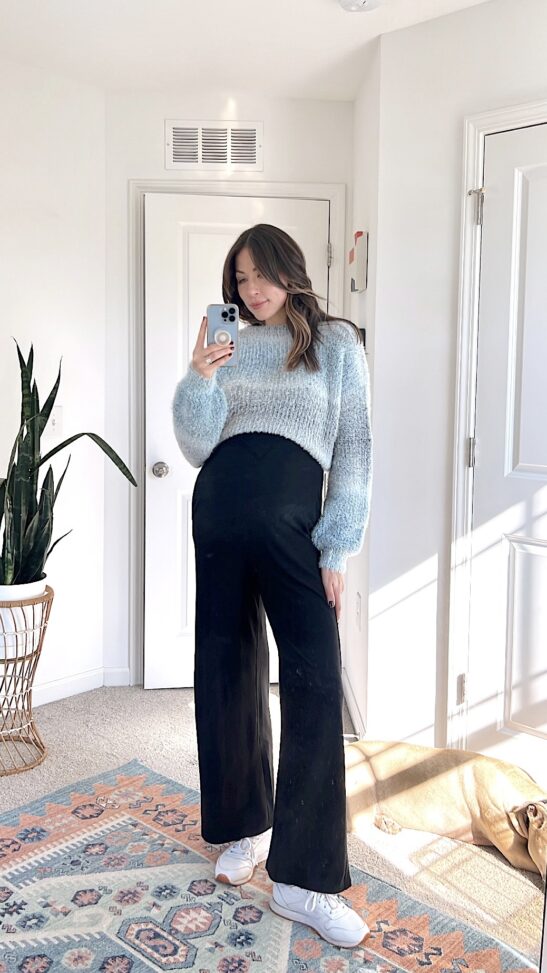 MATERNITY JOGGER PANTS
I ordered a few things from Hatch Collection, including a pair overalls and these leggings, but wore these Over/Easy Jogger Pants the most.. at least 50 times. They are sooo comfortable and I love that the band can be worn up or rolled down. You can also absolutely wear these postpartum!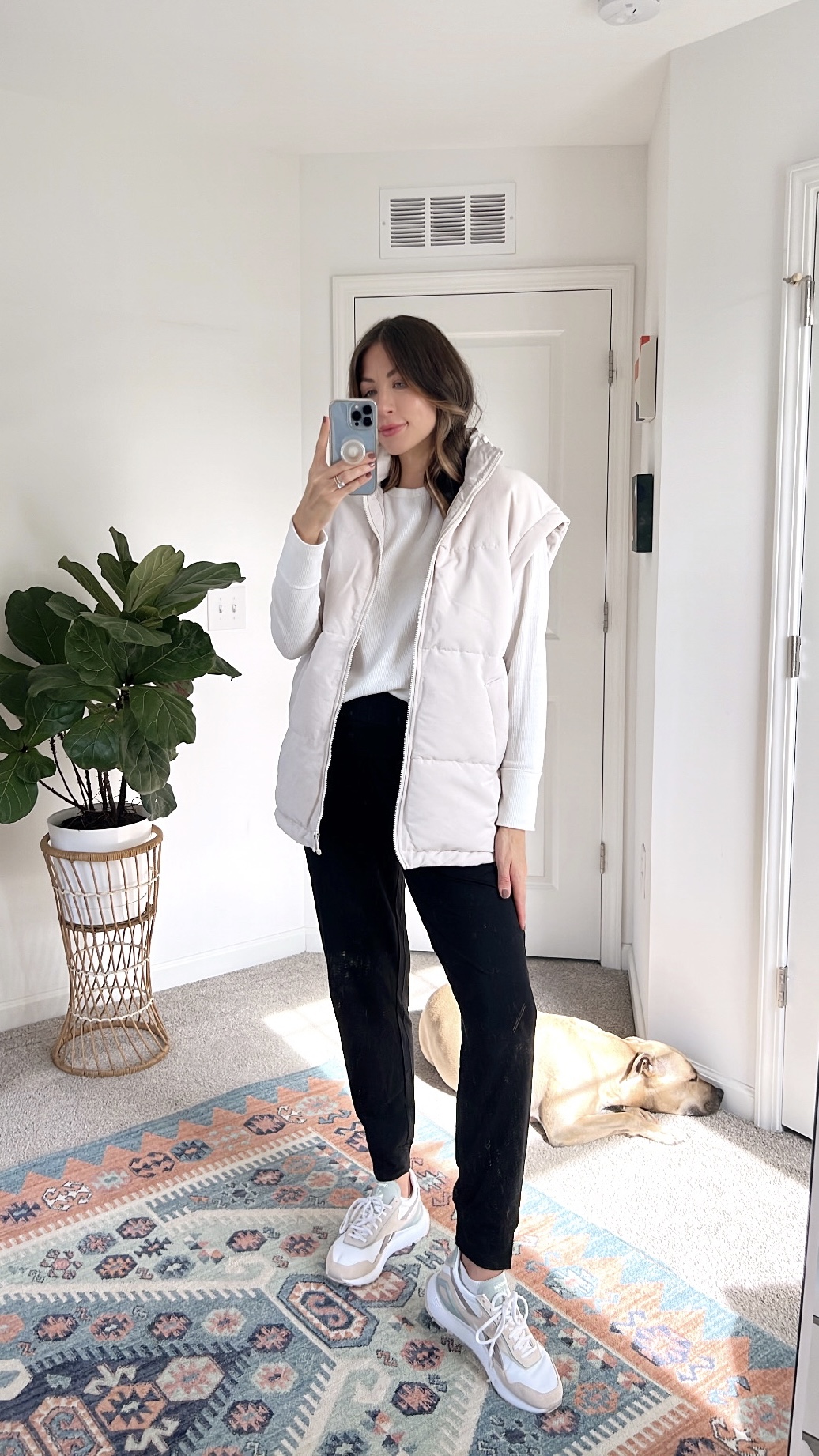 MATERNITY SETS
H&M is your go-to for affordable maternity sets. They make cotton, stretchy, simple sets – from pajamas to going out sets. Plus, they're so cheap so I'd invest in a few!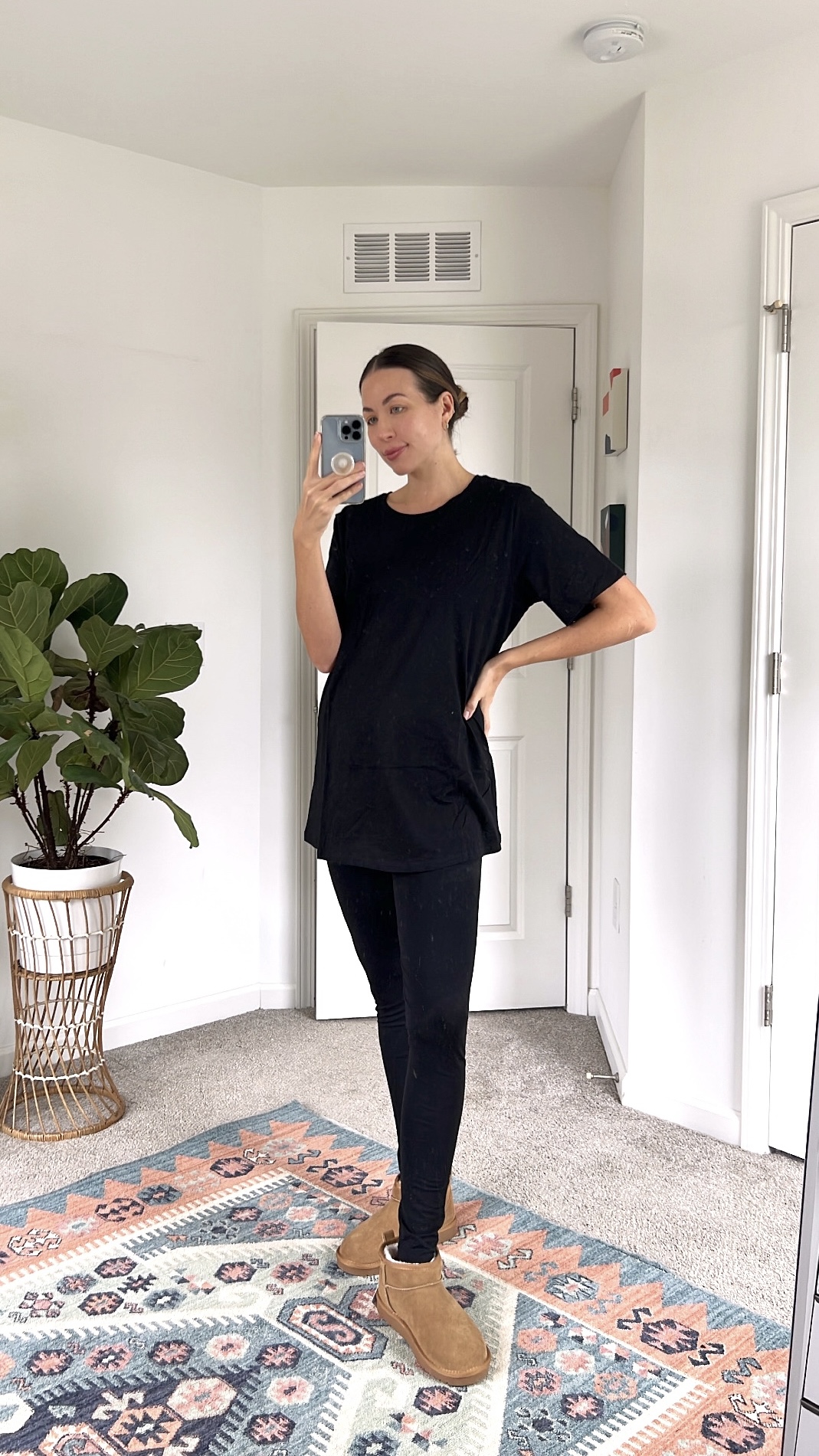 GRWM VIDEO INSPIRATION
I also loved doing "Get Ready With Me" videos on Instagram when I was pregnant. Here is some outfit inspo:
I hope you found this helpful! You can shop the items I wore by clicking on each product directly or on LTK.