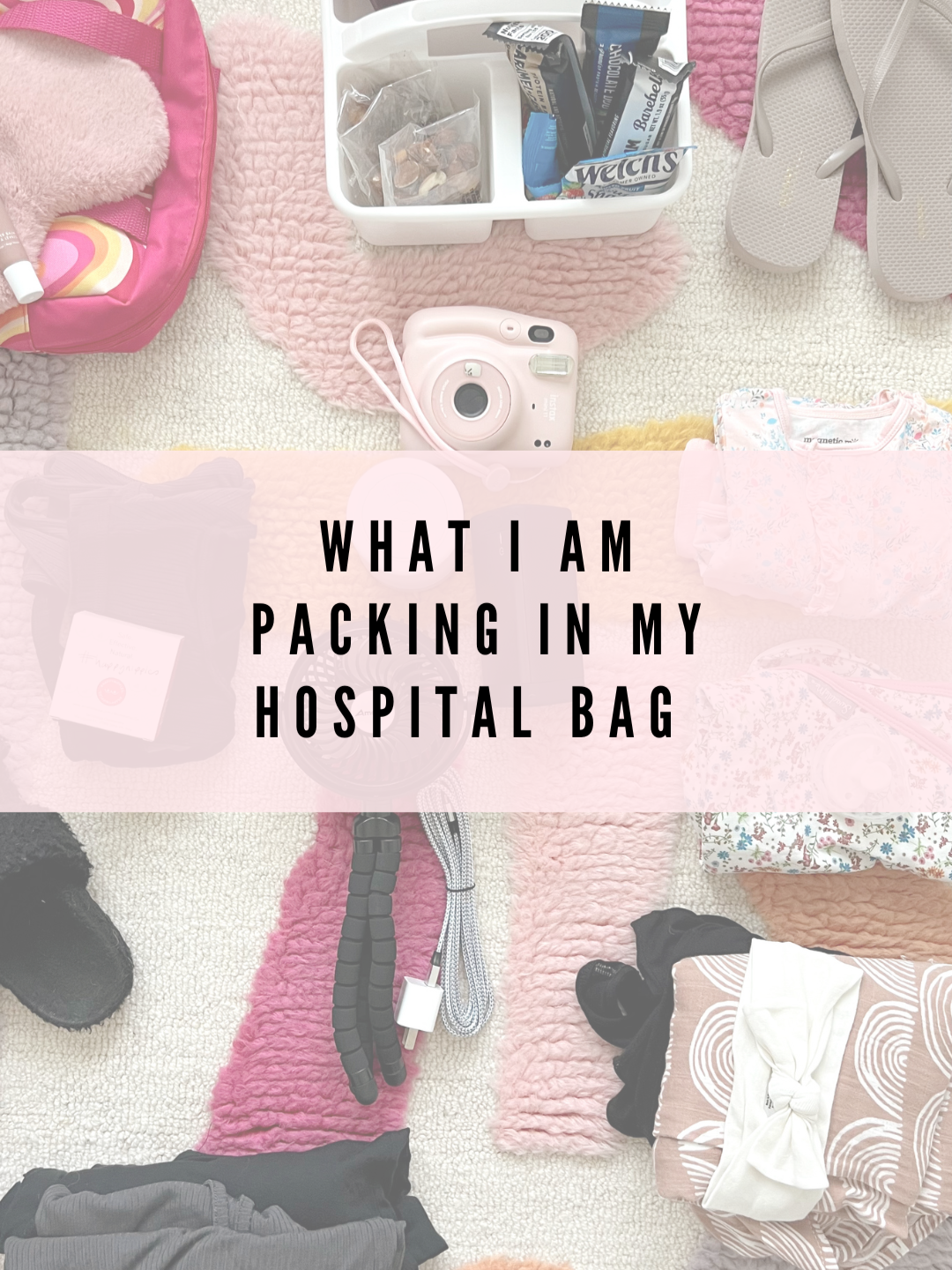 WHAT TO PACK IN YOUR HOSPITAL BAG FOR LABOR AND DELIVERY
I am sharing both what I am packing in my hospital bag for my labor *next week* and a list of items that you all recommended I pack over on Instagram. You all have been so helpful during the pregnancy and I appreciate all of your advice!
I have been told that you don't need much when it comes to your hospital bag. Thankfully, the hospital provides a lot of items for you and you can even take any extra items in your hospital room home with you so, bring an extra bag! I have no idea what my labor will look like so I have no clue how long I will be there but I assume 2-3 days. Once I give birth, I'll add to this list to share what items I ended up not using that I packed!
WHAT I AM PACKING IN MY HOSPITAL BAG
Here's a list of what I have packed in my MZ Wallace duffle bag. Ryan is in charge of his own bag and I do plan on packing a pillow and blanket for him to sleep comfortably. I linked the items I could.
*UPDATED AFTER BIRTH* All items with a * I used during my hospital stay so those items I would recommend you pack!
Robe*
2 sets of loose pajamas, including this pajama robe tons of mamas recommended*
Sticky socks
Shower sandals*
2 onesies (newborn + 0-3 months)*
Announcement outfit for Baby*
Pacifier
Toiletry bag*
Eye mask*
Bluetooth speaker*
Long phone charger*
Camera (+ extra film)
Birth plan
Insurance card
Caddy to hold all the necessities*
Gum
Bath towel*
Water-bottle*
Snacks (Protein bars, trail mix candy)*
Tote bag (to carry home the free stuff!)*
Thank you cards + small gift for the nurses (genius idea that you all recommended!)*
ITEMS THAT YOU RECOMMENDED I PACK IN MY HOSPITAL BAG
The answers were endless! I didn't include any items I listed above but a lot of you had great ideas. The ones with a * were recommended 5+ times.
Ear plugs
Fuzzy socks
Breast pump*
Nursing pillow*
Loose fit underwear
Your own pillow*
Baby blanket
Nursing tank tops
Frida Mom Peri Bottle
Cozy cardigan and/or sweatshirt
Adult sized diapers* (Depends, Frida Disposable Underwear, etc.)
Face mask
Nail file for baby*
Phone battery pack
Pillow spray
Hair ties
Headphones
A comb (to help with delivery pain)
A headband
Are there any items you packed that are not listed? If so, please share! If you haven't hosted your baby shower yet, view my tips and tricks for throwing one here and click here for a compiled list of advice for new moms.