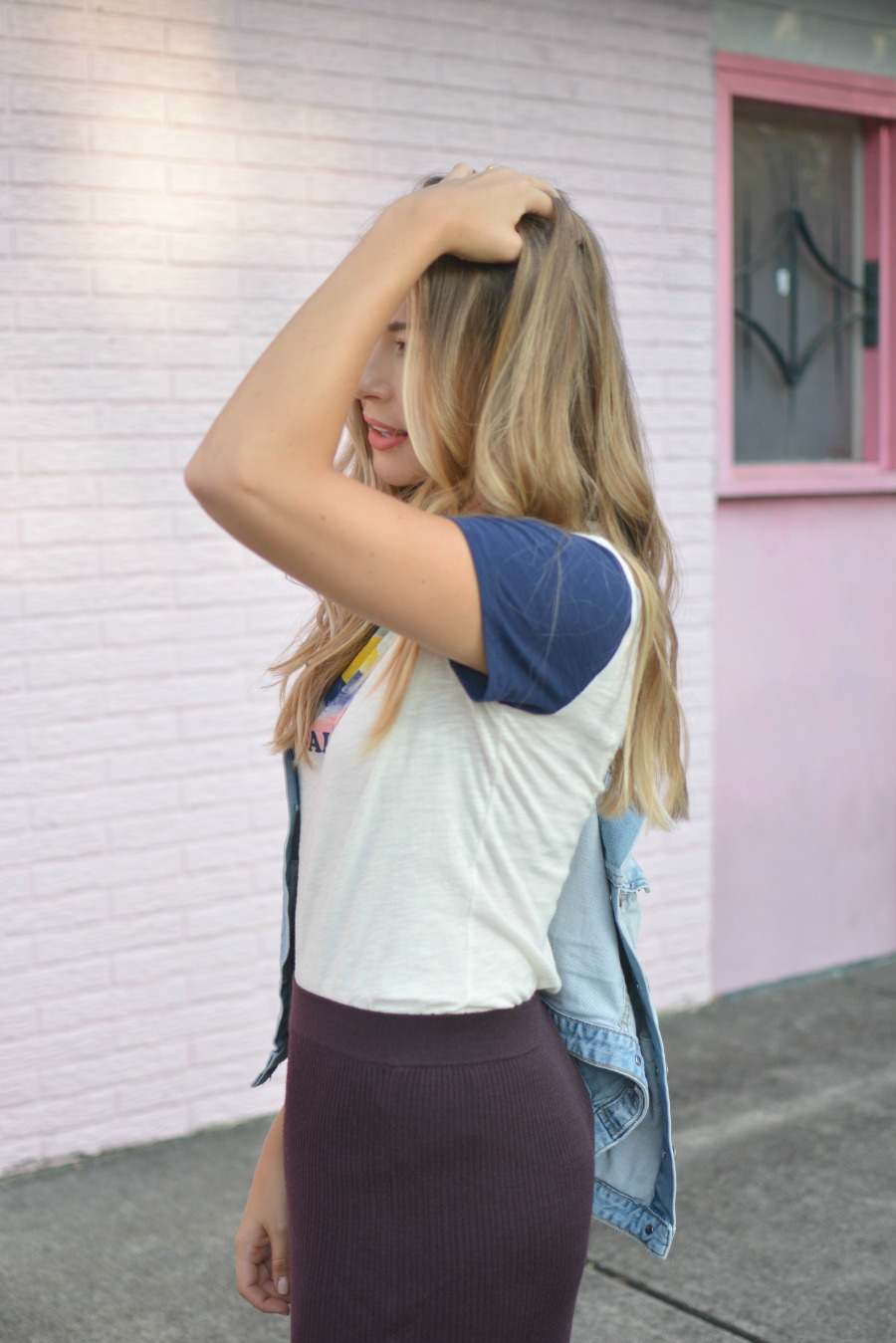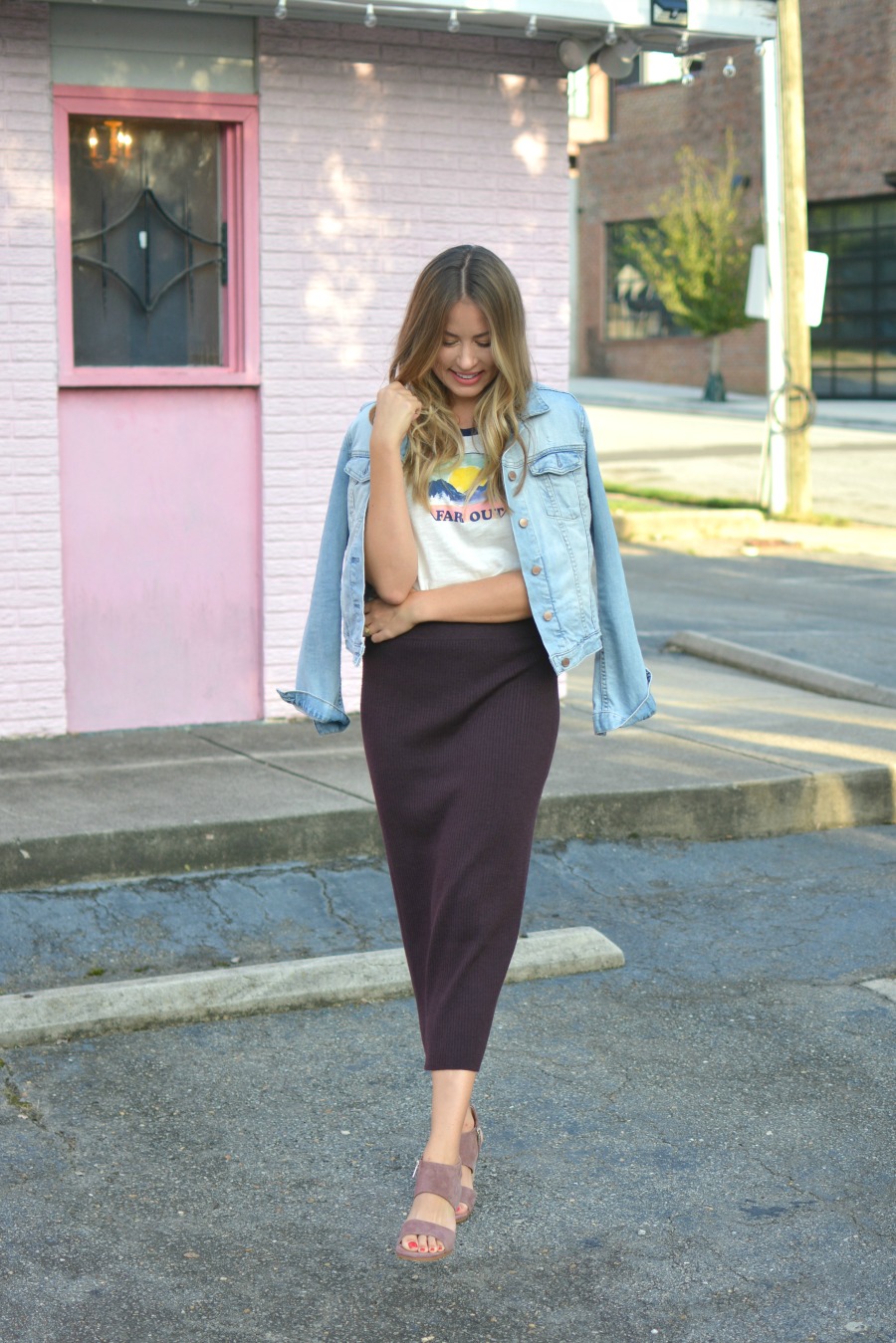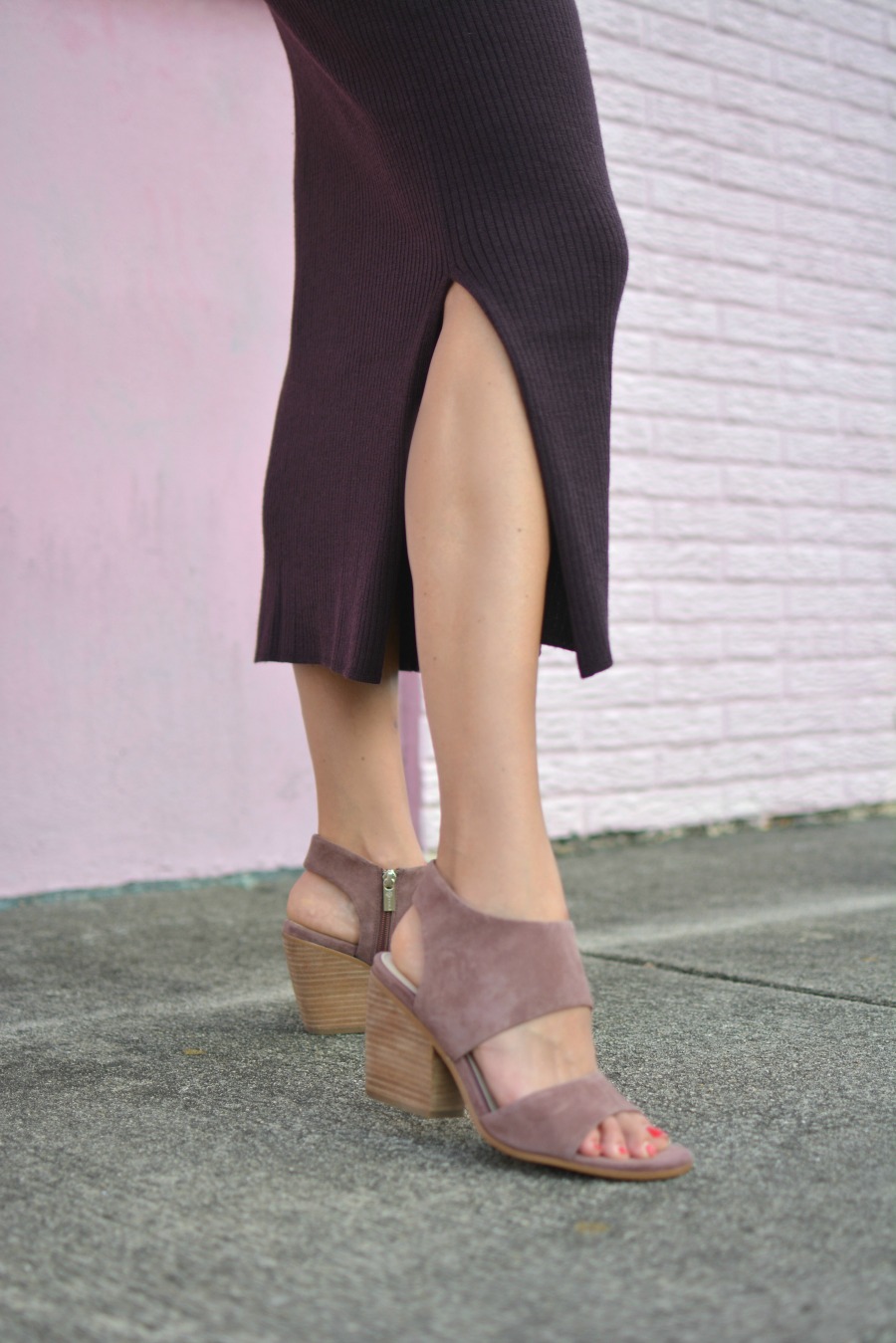 Wearing: Graphic Tee | Knit Midi Skirt | Jean Jacket | Starburst Ring | Heeled Sandals  c/o Shoeline
Lately, I've been loving the simplicity of a graphic tee. They're cheap, comfortable, & easy to throw on when you're in a rush. How chic would one look with a low bun & some pink lipstick? I decided to dress this one up with a knit skirt & my favorite pair of heeled sandals. This outfit is giving me a bit of teacher vibe & the dork in me loves it.
Below I'm sharing a few of my favorite graphic tees (all under $40) & a little life update.

I'm finally feeling settled here in Raleigh, wahoo! The summer flew by (tear) but honestly, I am so over summer. I spent 3 years embracing 75-degree days in California so I am excited about some sweater weather. Maybe a change in wardrobe will kick my ass into gear!? I have so many ideas for this blog but I have yet to execute on them for no other reason besides LIFE. There's not enough time in the day, which is making me think I should start time batching my to-do's.. less time scrolling Instagram, more time DOING. How do you manage your time?
Wish me luck & shop my exact outfit below!