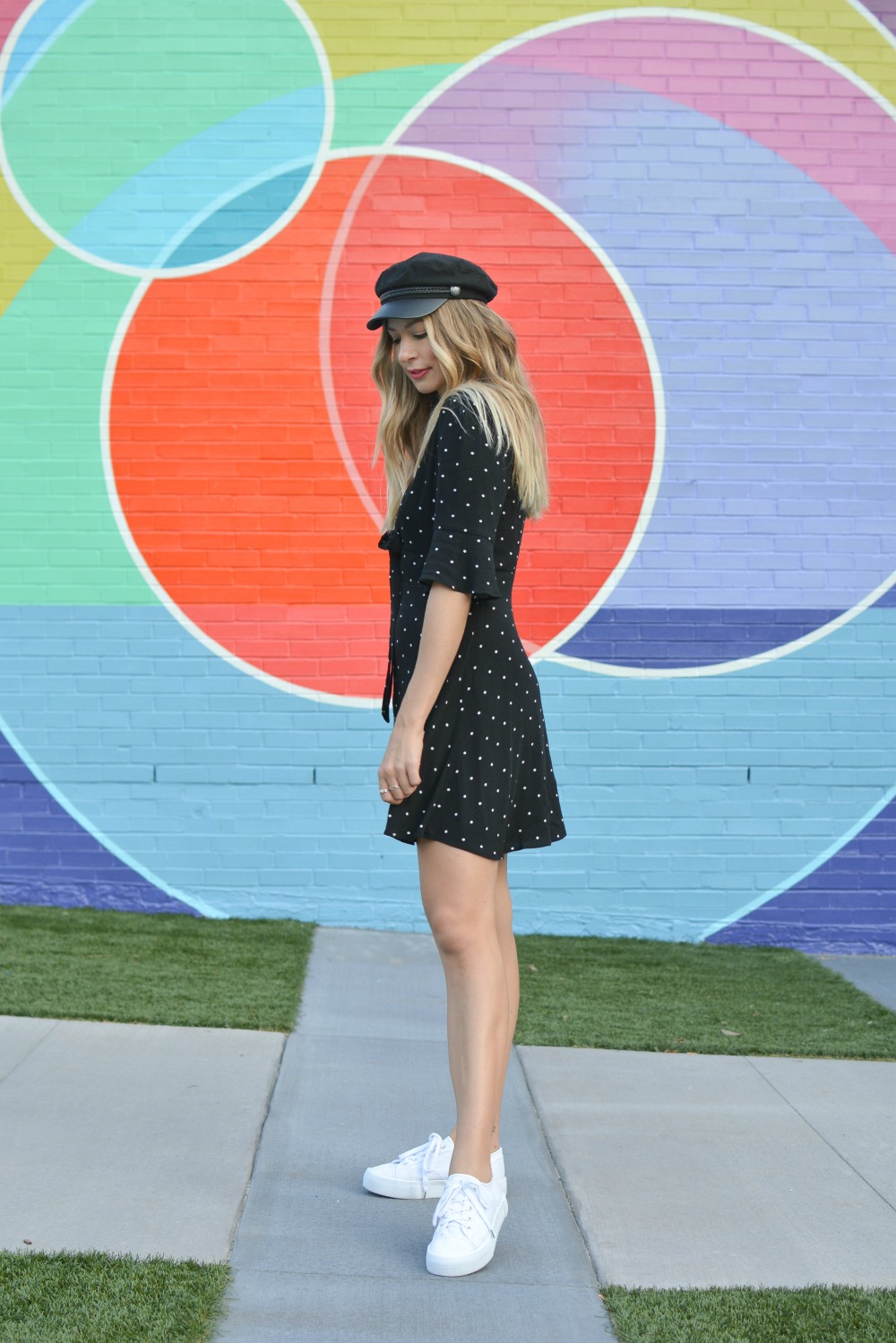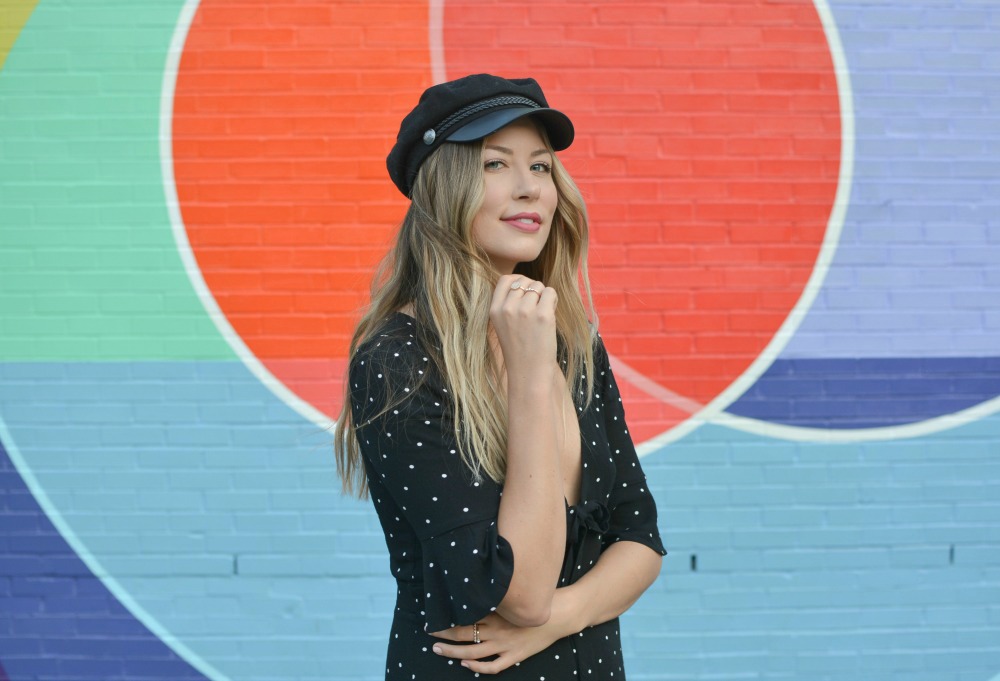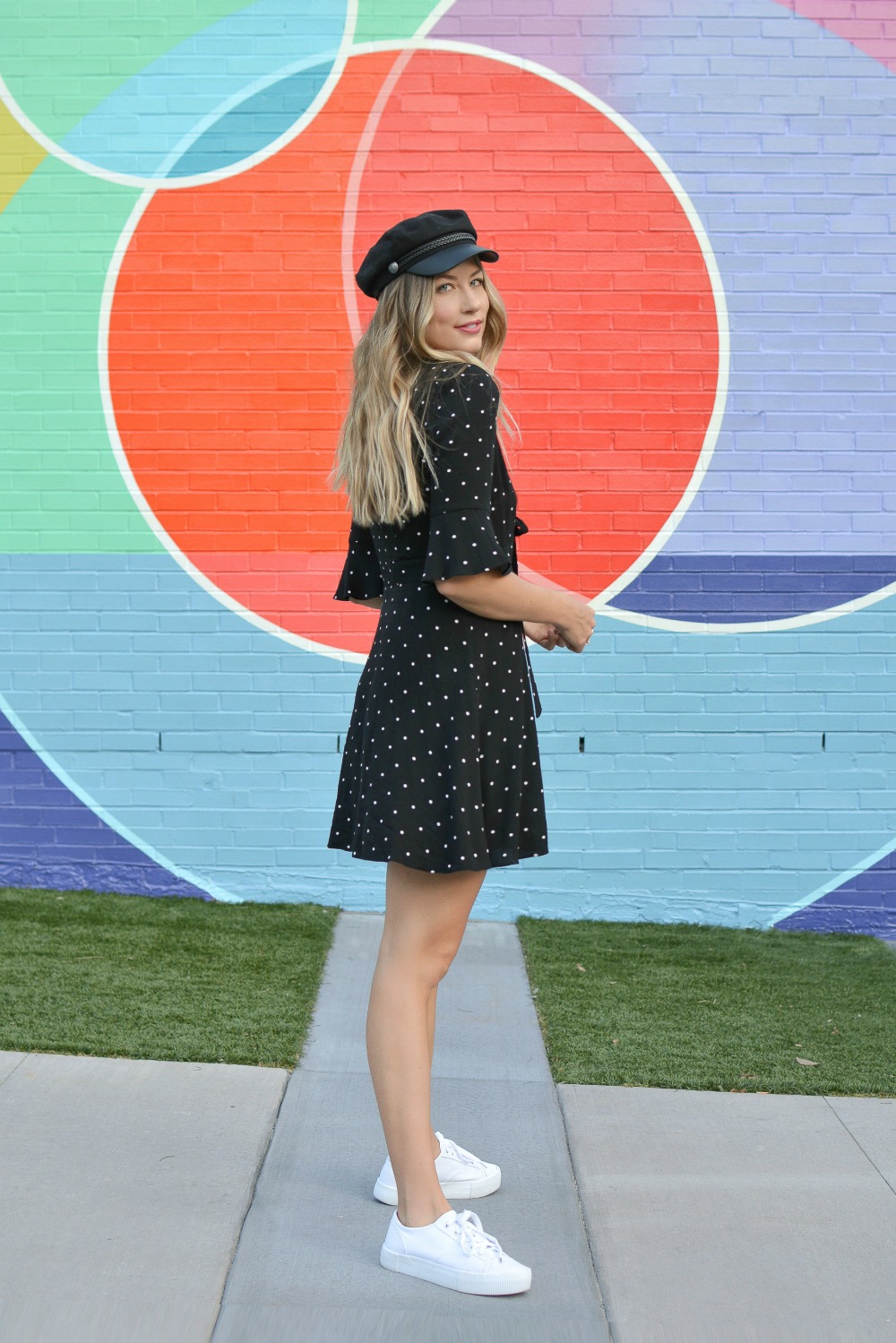 Wearing: Mini Dress (similar for $45) | Platform Sneakers | Hat | Rings
It's about time I shared a little life update with you guys! If you follow me on Instagram, you probably saw that I drove across country with my guy last week. We made a little vacation out of it & took 9 days to drive, stop, & explore while driving from California to North Carolina. It was a blast & I plan on sharing what we did in another post next week. But, the point of this story is… I moved to Raleigh, NC! You're not that surprised, are you?
Ry & I have been dating & doing the long distance sh*t for roughly 2 years. Since then, we've been trying to figure what makes more sense: him moving to me or me moving to him. Last year, I spent 3 months in NC living with him to experience what life would be like if I did make the move. I ended up having to move back to California for work (do you remember this post?) but I had a small feeling it'd be temporary & I'd be back with Ry in no time. So, 6 months flew by & I ultimately decided to ship my furniture & pack up my life yet again (5 times in 3 years!) & make the move. Here are a few reasons why:
The only way to grow our relationship is to be together (literally & physically).
As much as I love California, I was there for 3 years & I felt like I experienced what I set out to experience with moving there! I had an awesome time & really grew as a person but I am ready for something new. I embrace change & really have fallen in love with Raleigh over the two years Ry & I have been dating.
My career allows a lot of flexibility so I am not tied to an office & can work from anywhere. Lucky me!
I want to be closer to my family! They all live on the east coast.
I want to start a side biz! More on that later, but I've had this idea for awhile & I think it can boom in Raleigh.
I (aka we) want to buy a house! & let's be honest, that's not happening anytime soon if we live in California = $$$$.
So, that's it! I closed the California chapter & am ready to settle down with my guy in NC. I do plan on visiting California quite a bit (next trip is in August!) since my company is still based there, but I am excited to grow my presence here on the east coast aka start blogging A LOT more.
Thanks for stopping by & you can shop my outfit below!