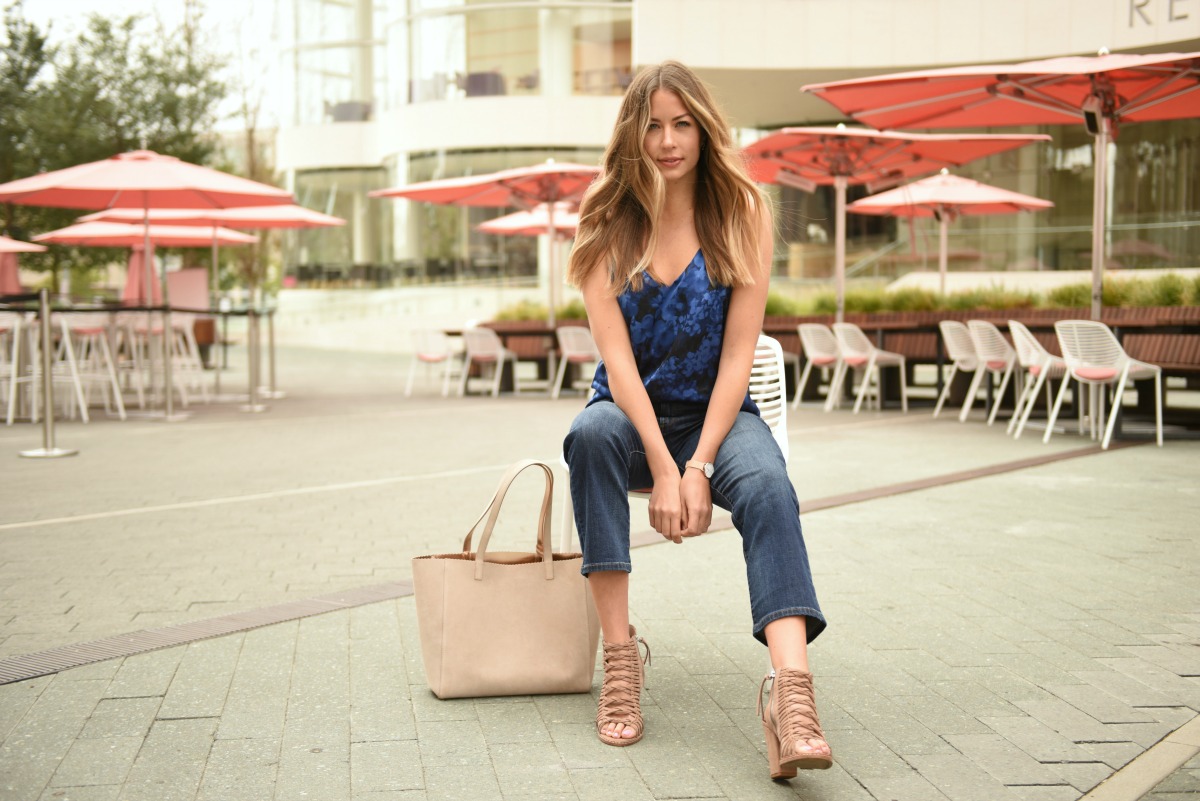 Wearing: c/o Camisole | c/o Cropped Girlfriend Jeans | Suede Tote | Gold Watch | Strappy Sandals | Photos by Mark Gonzalez
Here I am, wearing a pair of jeans! This rarely happens, so I'm going to be direct & to the point on why I love these girlfriend jeans & why you need a pair:
They're super soft. They are made of polyester & cotton, so they feel more like jersey than denim.
They stretch without stretching out. I have yet to wash mine & they still fit like they did the first time.
The dark wash goes with everything. I've worn them to work & on the weekends.
They're on sale! Get 40% off with code BRSURPRISE
I have a strong distaste for "tight" things, which is why I think I don't like wearing jeans. I feel like I can't move, sit, or eat comfortably without feeling restricted. But, since buying these Mom jeans a few months back, I realized comfortable jeans do exist. I stick with what I like, which is a looser fit like a boyfriend or girlfriend fit, & I tend to size up one size (these are a size 29 for reference). That way, they're guaranteed to fit whether I gain or lose a few pounds. Don't hate it.. more room for donuts.
Thanks for stopping by. Shop my exact outfit below!