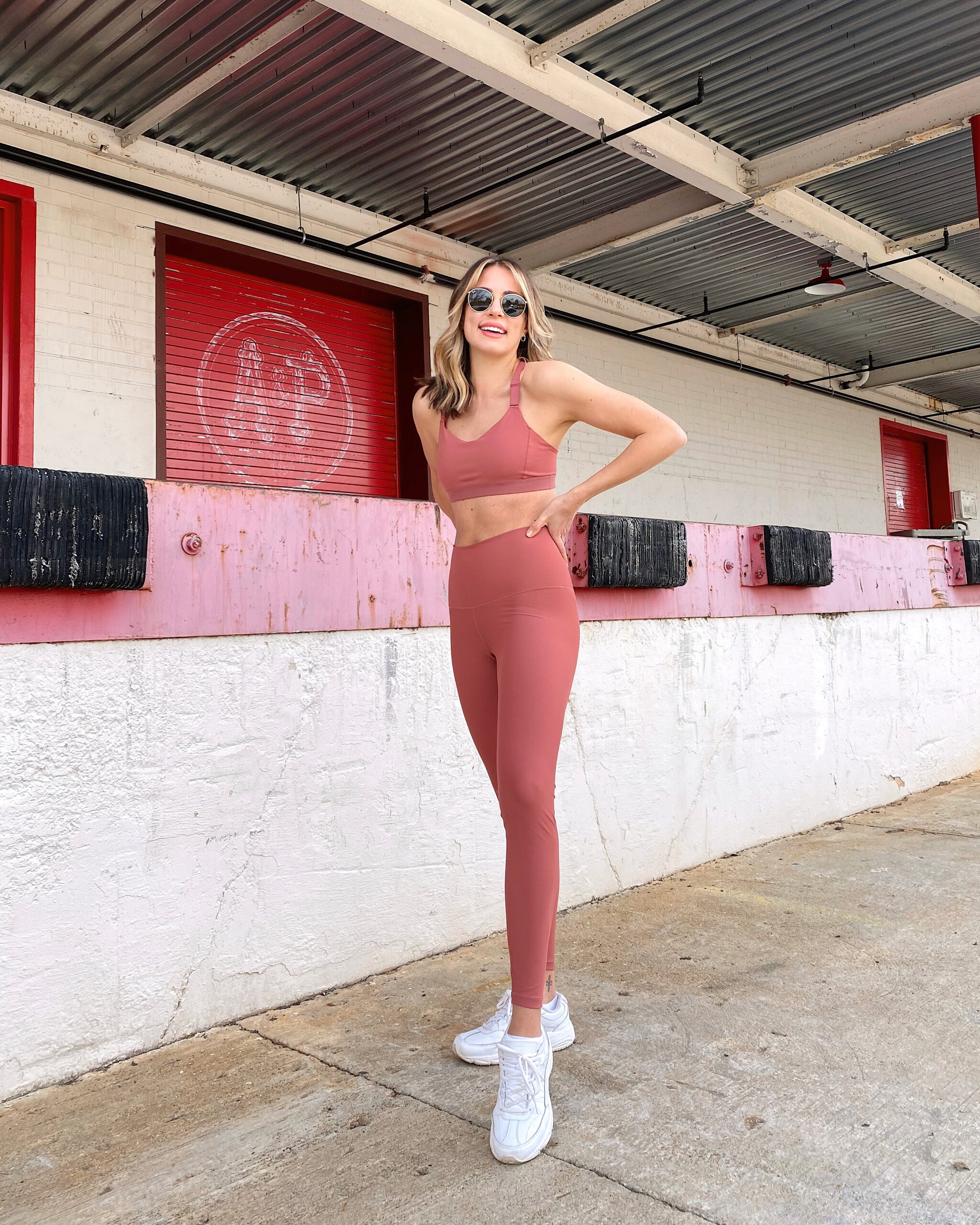 MY FAVORITE AT HOME WORKOUTS
WHAT I'M WEARING
Bra + Leggings in color Cedarwood | Sneakers
I am sharing my favorite at home workouts, both free and paid, that I've been loving since quarantine has started. I can't believe I am saying this but I am pretty sure I have more muscle now than I did before quarantine. Hey.. I'm not complaining! You can click here to see a list of my favorite work-outs in Raleigh, especially since things are starting to open back up.
One thing I've realized over the past year is that I actually prefer working out from home! I find it to be a lot more efficient as a) I don't have to get ready and b) I don't have a commute. After I walk the dog and have my usual cup of warm lemon water, I start my workout and then can easily run upstairs to shower before my work day begins.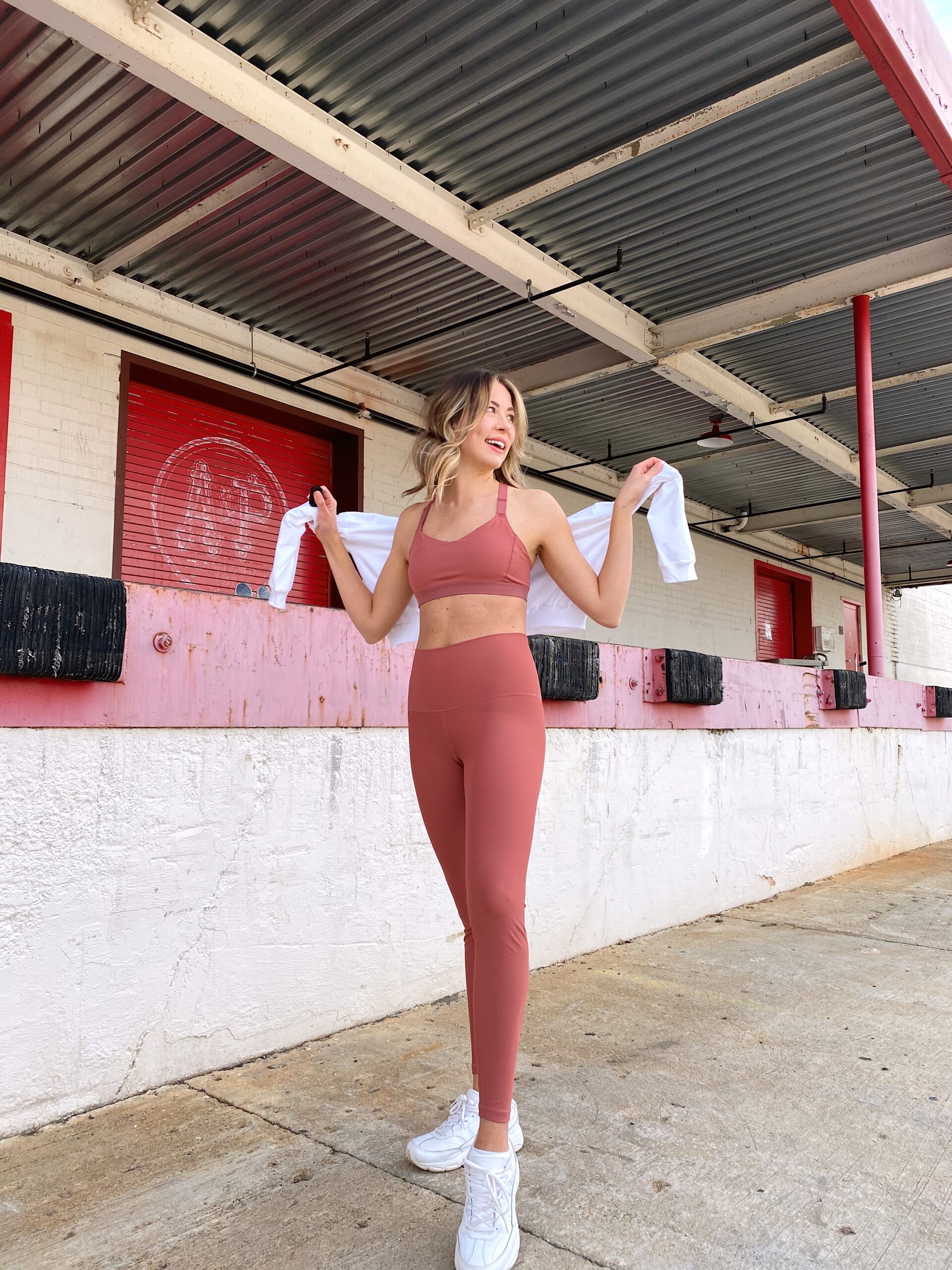 Melissa Wood Health
Melissa Wood Health is a must if you are a pilates and/or yoga lover. Simply download her app (she offers a 7 day free trial), roll out your map, and choose a workout. They're quick, effective and help create long and lean muscles. Her energy is addicting. She's also a great follow on Instagram for all things health and wellness. I've been using her app for exactly a year and am convinced her movements are what gave my skinny ass arms some definition.
Hōmebodies
Remi, a fitness and lifestyle blogger who I love following, and her hunk of a boyfriend started running free work-outs on IG Live during quarantine. Since then, they've created their own fitness company called Homebodies. I find their workouts challenging, encouraging, and a good mix of high and low workouts. She offers different packages on her site that range in pricing – I prefer the Perform Packs which includes 8 classes a month aka 2x a week.
Heather Robertson on YouTube
To mix things up and challenge my body, I started searching for workouts on YouTube and have come across two channels I love: Heather Robertson and Sydney Cummings. Ryan bought me this set of workout bands for Christmas, which led me to Heather Robertson's Full Body Band Workout and kicked off my obsession. I really like the set up of Heather's FREE workouts and decided earlier this month to start her 12 Week Challenge (and am currently on Week 2). Her workout's are roughly 30 minutes and you're guaranteed to sweat, which we all need to do more of!
These are the top 3 exercise outlets I have used consistently over the last 12 months. I tend to workout 5x a week and like to mix it up, swapping between all 3 depending on how I am feeling and how much time I have. Once things start opening back up, I do see myself attending a fitness class outside of the house, maybe once or twice a week, but I can confidently say that working out from home is now my jam and I don't see myself stopping anytime soon! Do you prefer working out inside or outside the house? You can shop my look below!