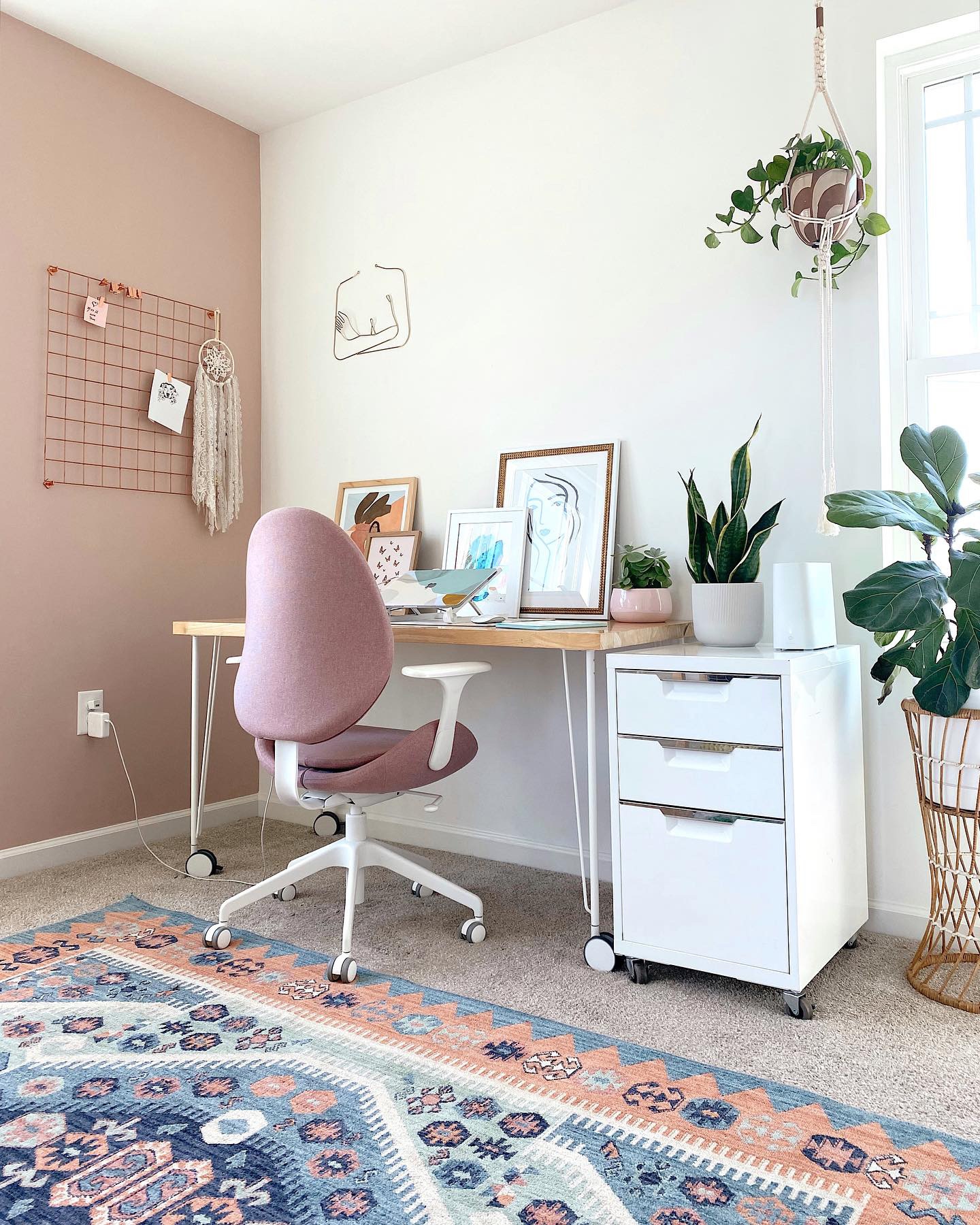 MY MODERN BOHEMIAN HOME OFFICE TRANSFORMATION
Believe it or not, my modern bohemian home office is ALMOST complete. It was really important to me to have a home office that I enjoyed being in since I work from home and spend most of my days in this room either working and creating content. I wanted my home office to have a boho feel with pops of color, wood tones, and plenty of plants. I still want to install two long wall shelves to hold all of my art and plants but so far, I love how it's coming along! To be honest, this print from Carlallanos Illustrations kind of inspired the whole vibe.. I love every print of hers and it is one of the first things I bought for my office.
You can shop my office using the links below and I shared some inspiration pics I pinned over on Pinterest that kickstarted my home office design. If I couldn't link the exact item, I linked something similar. Some notes:
Ryan made this desk for me when I moved to Raleigh (so sweet!)
I purchased the white filing cabinet on Facebook Marketplace – great options on there!
You can snag my office desk chair here in color brown/pink – pricey but worth it!
My accent wall is color Valspar Sashay Sand
HOME OFFICE DECOR

PLANT DECOR

HOME OFFICE INSPIRATION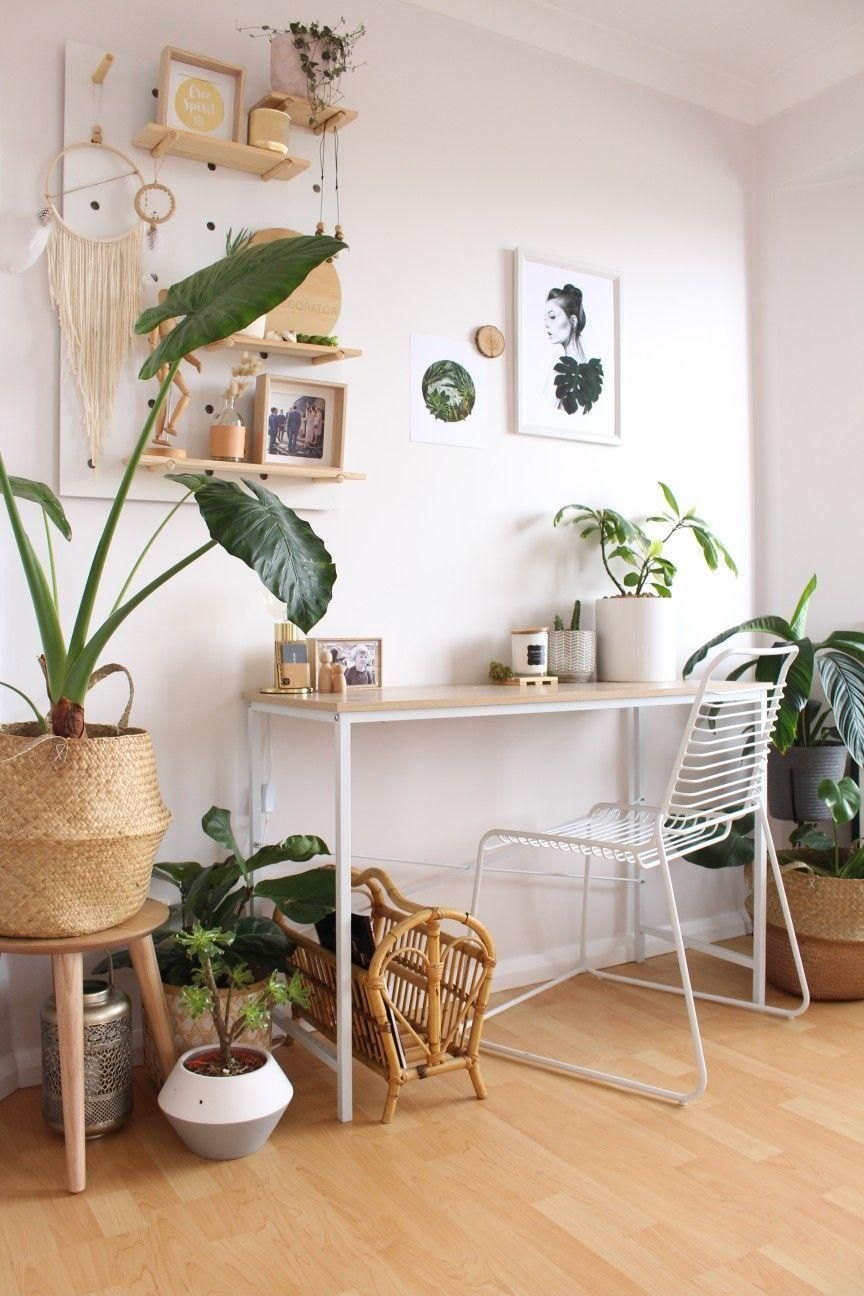 You may be surprised to see my home office so colorful since most of our home decor is mid-century modern but I can't help it.. I have a thing for pastel, bohemian inspired spaces! You can see a similar design in my old bedroom in California and my studio apartment that I had in California. I also am trying really hard to not fill my office up with junk and clean it out regularly.