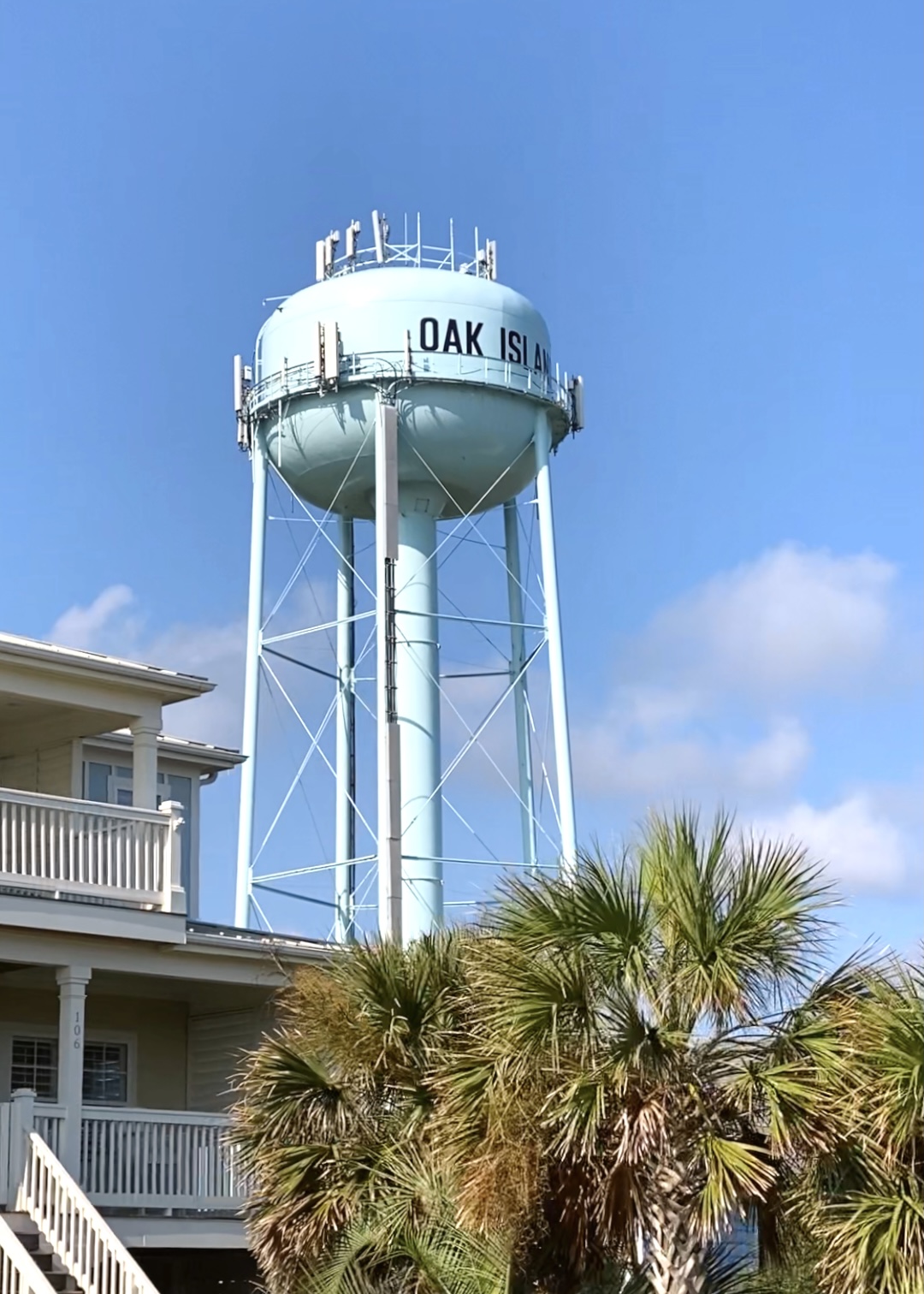 WE BOUGHT A BEACH HOUSE IN OAK ISLAND, NC
Before I start sharing all things renovations with you guys, I want to share more about our experience with buying a beach house in Oak Island, NC. I lived in Raleigh for a few years before I even realized Oak Island existed and I wish I had known about this little slice of heaven sooner. Thankfully, my husband is real-estate obsessed and could tell Oak Island was gaining popularity as a beach town escape from city living folks, like those in Raleigh.
If you've noticed, I've started creating a lot of content on Instagram and TikTok documenting our renovation. It's different than my usual style and beauty content but, it's fun! I plan to share it all – tips on renovating, links to things we buy for our rental, and lessons we've learned along the way. But, before we get into that, here's more information about the house.
Why Oak Island, NC?
Ryan visited Oak Island a few times before we started the house hunt and was convinced buying a house there would be a great investment. Oak Island is about 30 minutes South of Wilmington and has a small beach town feel. It is not as populated as Wilmington but mark my words, it will be soon enough. The island is separated from the mainland by the Intracoastal Waterway and has gorgeous views everywhere you look.
It can be a sleepy town with most things closing by 9 PM but it is only a short drive from more popular towns, like Southport, NC. Growing up near the water, I always dreamed of a beach house. We looked at four houses and as soon as I saw this one, I just knew. I could see the potential. We're a short walk from the water, have a good chunk of land, and are on the prettiest street on the island (I think). We're walking distance to popular coffee shops, a brewery, a health store, take-out options, seafood restaurants, and the pier. Our neighbors are fantastic and most of them live in OKI year-round. We have beach access and free parking, not to mention dogs are allowed on the beach all year!
Can you share the backstory of this house?
This house was built in the 1950s and has only had 2 owners – crazy, right? The owners we purchased it from owned it for about 15 years and only used it a handful of times. The house itself is in great condition but just about everything was old and/or was no longer up to code.
What are your plans for this beach house?
We have big plans for this guy and we are trying to tackle them in phases. As I mentioned, the entire house was outdated and needed upgrading. The floor tile had asbestos, the paint had lead, the HVAC barely worked, the bathroom had no ventilation, the roof was falling apart, and the windows didn't work. Those were our main priorities, on top of new paint, new appliances, a renovated bathroom, and a new kitchen. All of the pictures below are the BEFORE pictures.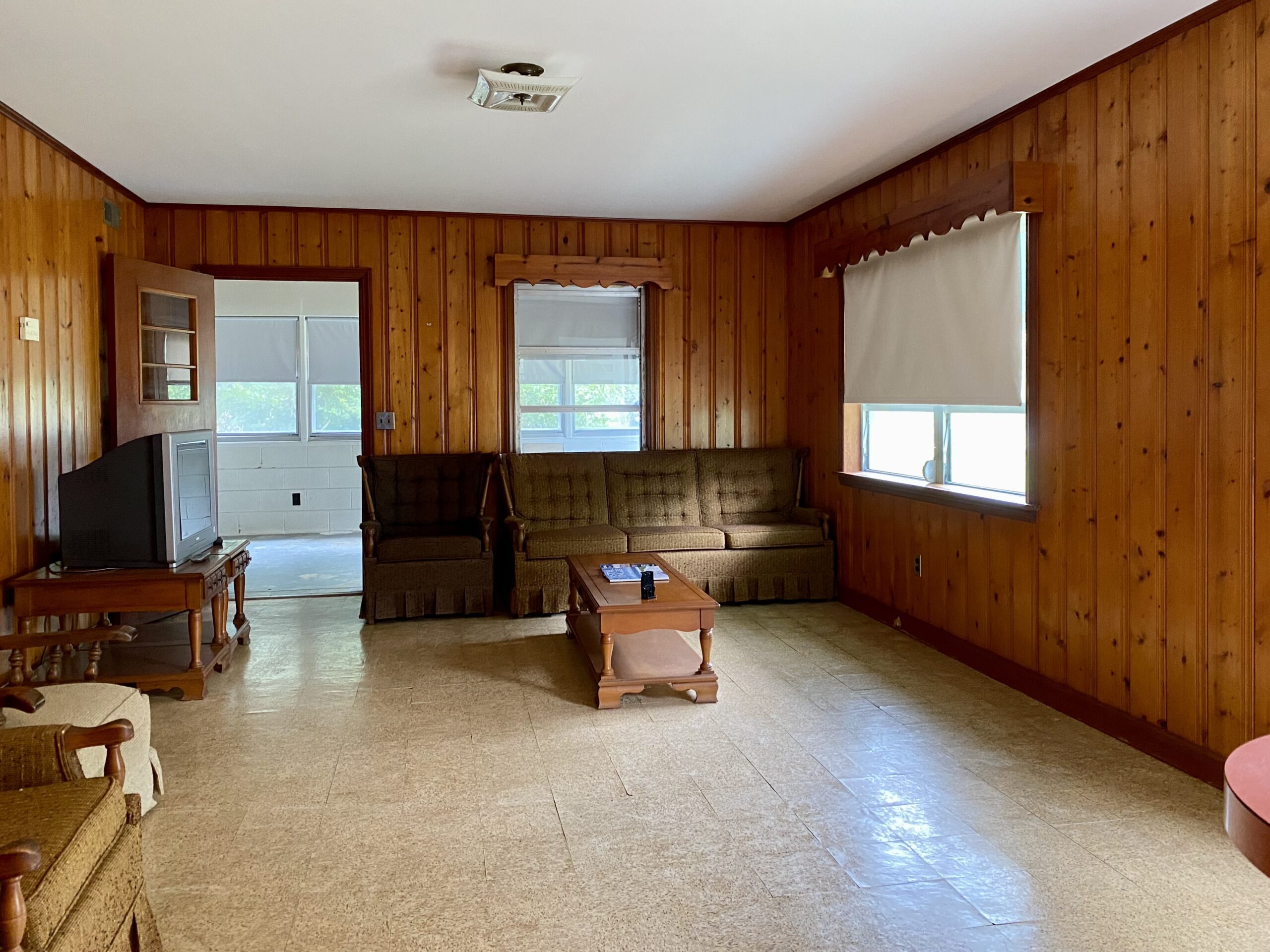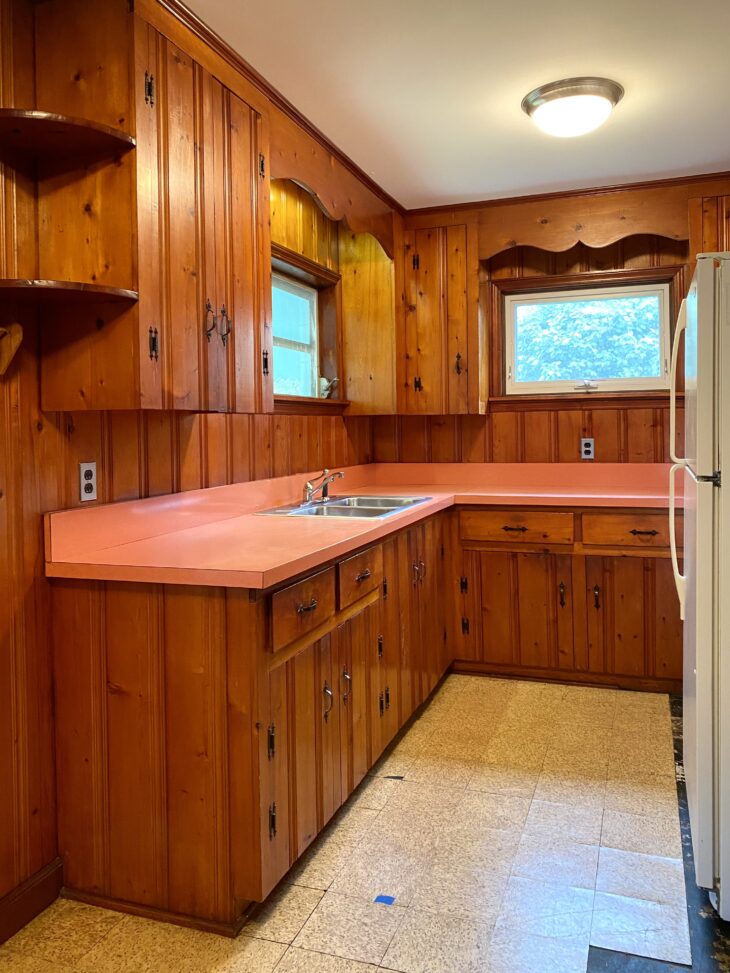 Eventually, we may add an addition and/or a pool but for now, we are just focusing on getting it rental ready.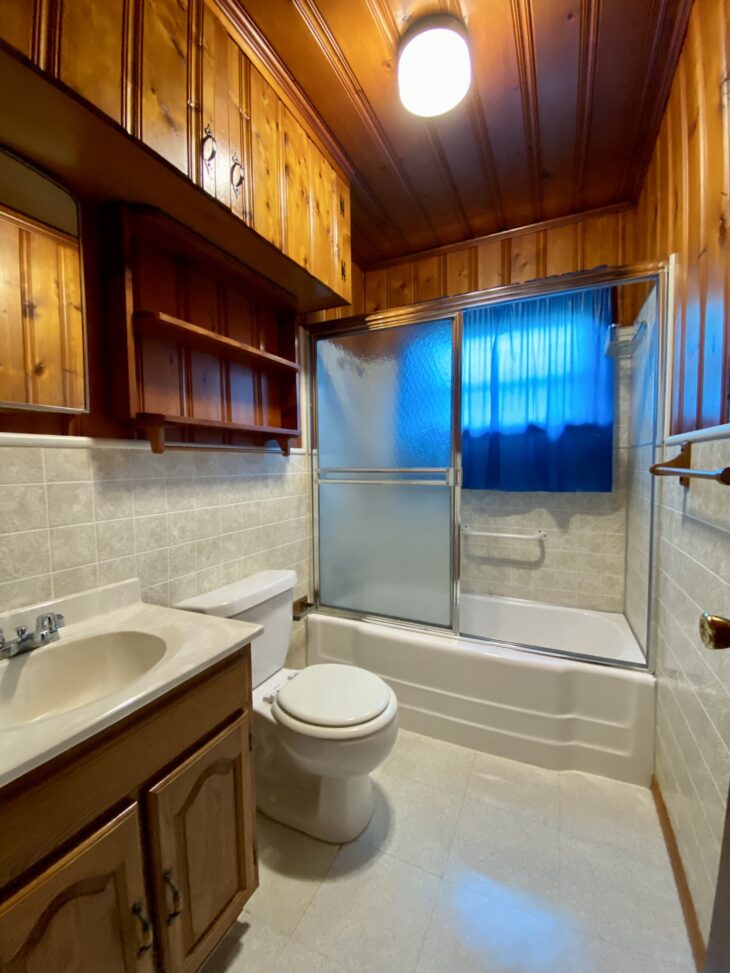 Are you painting the knotty pine?
No! We thought about it but, once we paint it.. that's it! We're going to leave it as-is for a few years and see how we feel. Thankfully, only the main living area is decked out in knotty pine so it's not too overwhelming. It's also very rare and extremely expensive to find this quality of knotty pine so, it's staying put.
When will it be rental ready?
We hope to have it ready in just a few months! Thankfully, all that's really left is a new kitchen, landscaping, and some painting!
Stay tuned for renovation updates and once it's listed, I hope you rent it out!