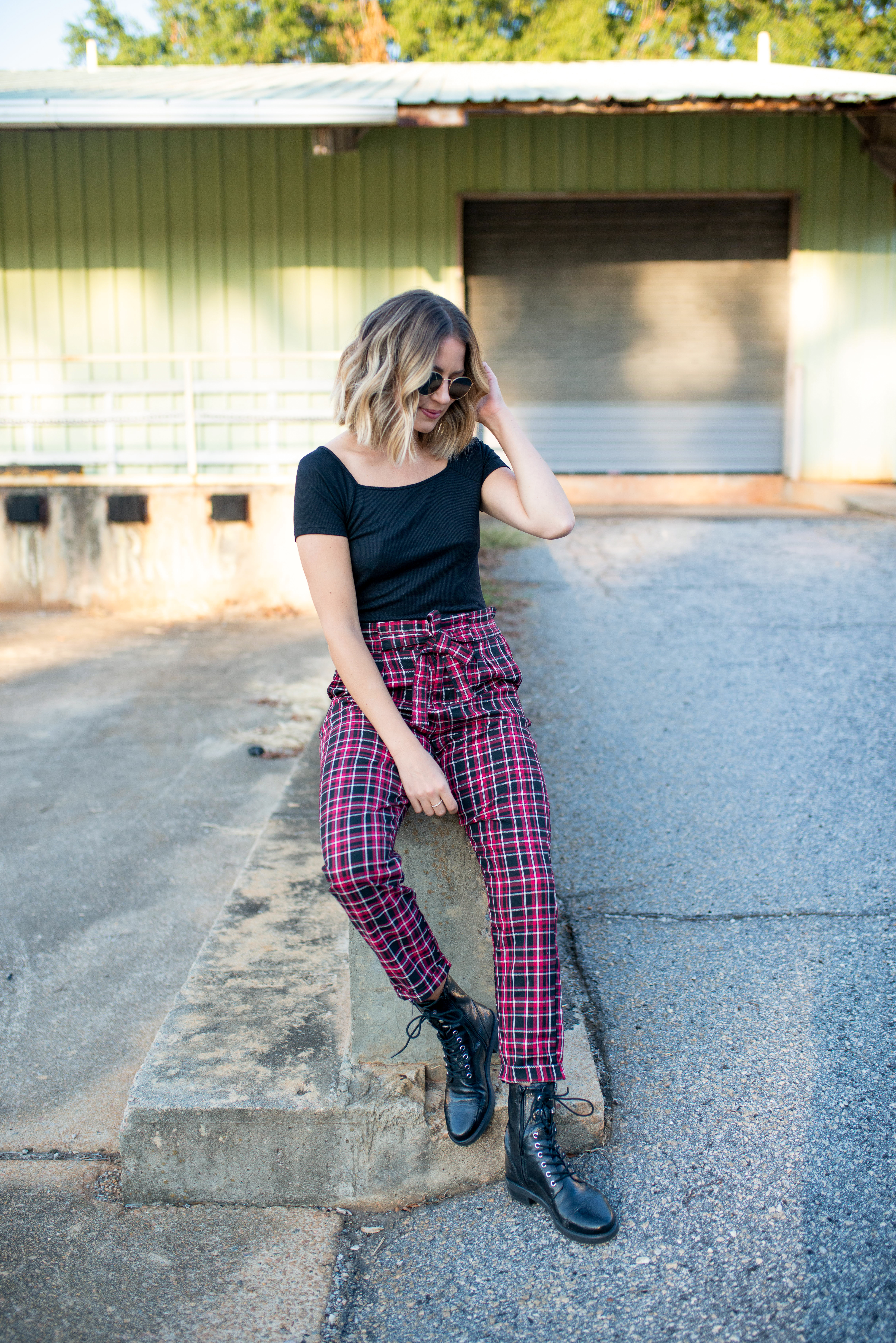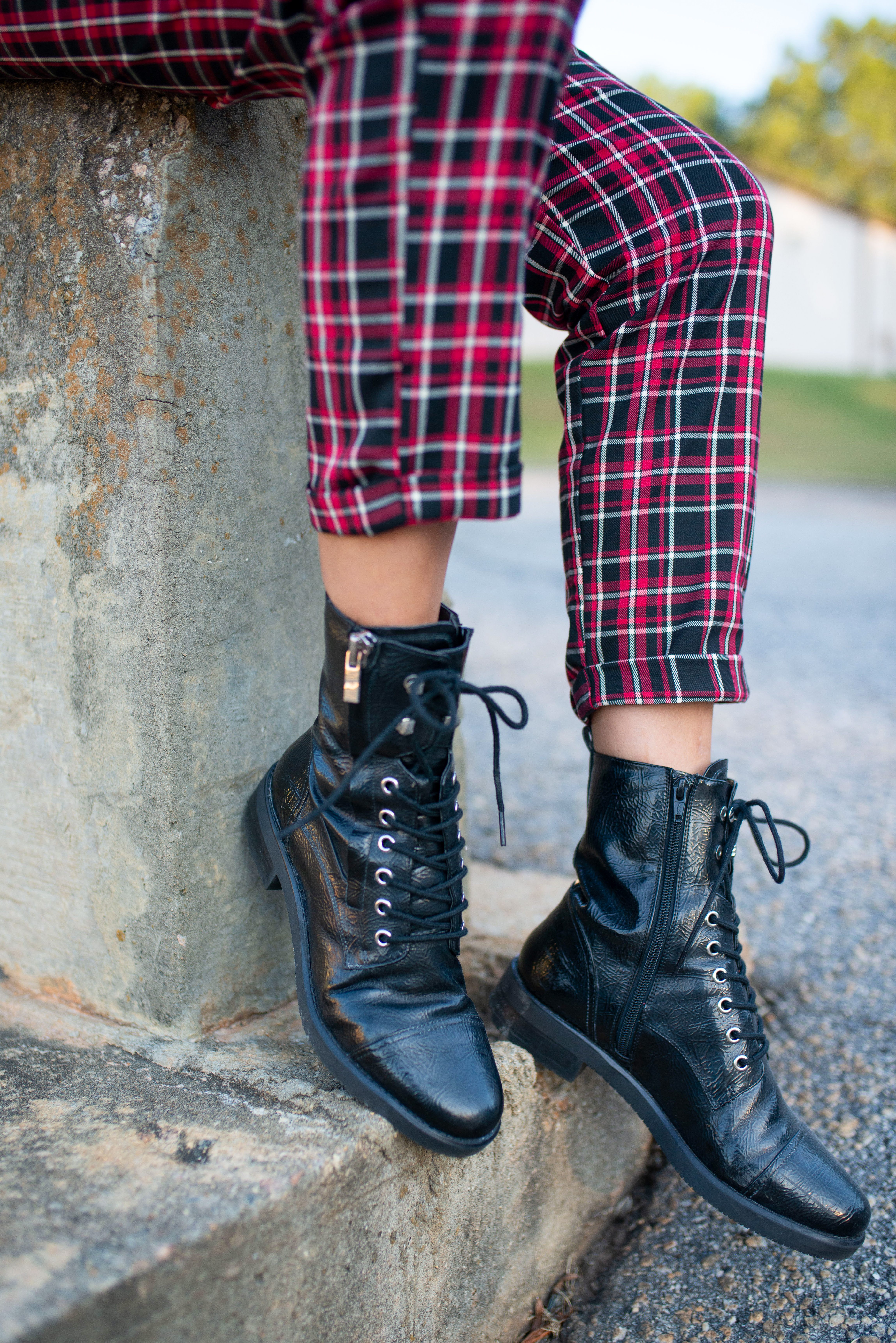 WHAT I'M WEARING
Ribbed Top | Plaid Pants | Combat Boots | Sunnies
Working for yourself is exciting AND scary! I became a contractor when moving to NC & honestly, I was terrified. Would I make as much money hourly vs. salary? How do I save for retirement? Insurance.. huh?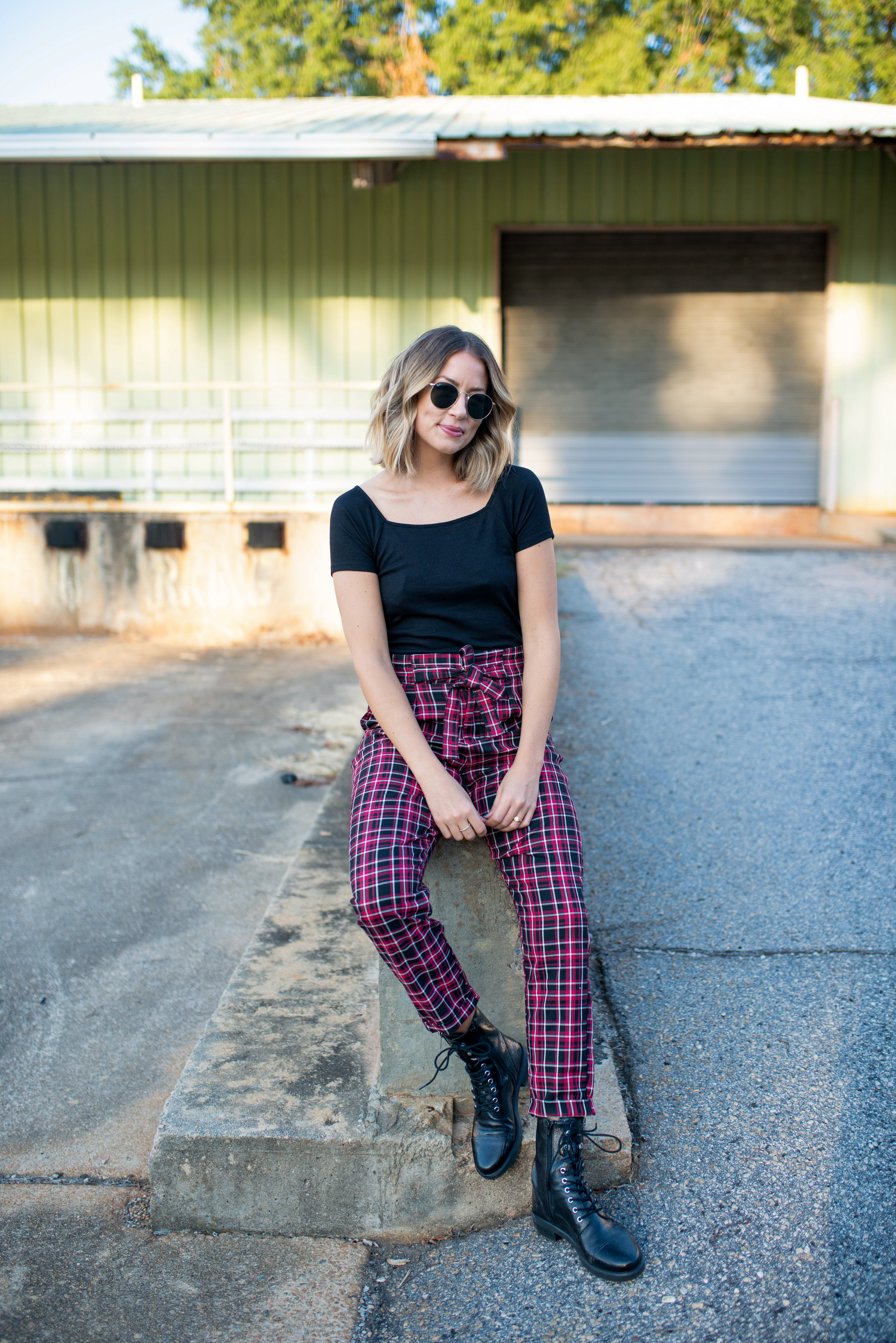 It took me awhile to get in the groove of things but after roughly 12 months, I can say I am better off working for myself than I was for someone else. Here are some tips I've picked up along the way:
Calculate your rate.. accurately.
You should never charge less than what you deserve. Figure out what the going rate is in your area & add to it based on experience, skill set, & expenses. When in doubt, round up. That way, if they counter offer, there's some wiggle room.. hint, hint.
Have a contract.
If you are offering a skill or service, it's important that you have a contract so no lines are blurred. This will protect you, your business, & your work. There are contract templates online or you can hire a lawyer to draft one up for you.
Get insurance.
To be honest, I was pretty clueless on what to look for when it comes to health insurance. I've always let my employer take care of that, ya know? I used healthcare.gov to compare plans & help narrow down my choices. It was one of the first things I did as a freelancer because I need to, & want to, be covered. I pay a few hundred a month & it covers my routine checkups so, no complaints.
Track your invoices.
To make my life easy, I knew I had to streamline my billing proces. I have a invoice template (via FreshBooks) I use for all clients & an Excel I use to track the details of each invoice. Every time I receive a check, I spot check it against my Excel & note the day it was deposited. It helps to have a record when filing taxes, too.
Save 30% for taxes.
As soon I as I deposit a check, I go to "Transfers" in my banking's mobile app & automatically transfer 30% to a separate Savings account. I pay taxes at the end of each quarter & when that time rolls around, I just pull the money from that Savings account. Easy.
Hire a financial advisor.
As soon as I left my employer, I moved my 401K into a Roth IRA. I then hired a financial advisor who I trusted to make that money GROW. Yes, I add to it & will continue to to do so.. but investing just 100K can turn into millions in 10+ years. I do not plan on touching this money until I retire so, I feel comfortable handing it over to someone I trust. I found my financial advisor through Dave Ramsey. Ask around, do some research, & find someone who is a teacher at heart.
Create a website.
Nothing fancy but a website, a portfolio, or even a one pager that highlights your skills & past projects is an easy way for prospective clients to find you & learn more about what you can offer. Keep it updated, along with your LinkedIn. Job security isn't guaranteed so it's important that you are always open to more work.
Stay organized.
I like to organize my Inbox & Google Drive by client, creating a designated folder for each. I also use a huge paper calendar to note down important events & deadlines – visually seeing what I need to get done for the week helps. I also like to use my "Reminders" app on my Mac to keep track of daily to-do's for each client.
Do you work for yourself? If so, do you have any tips or tricks that work well for you? Share the wealth & shop my look below!

Images by Glory Roze Photography.