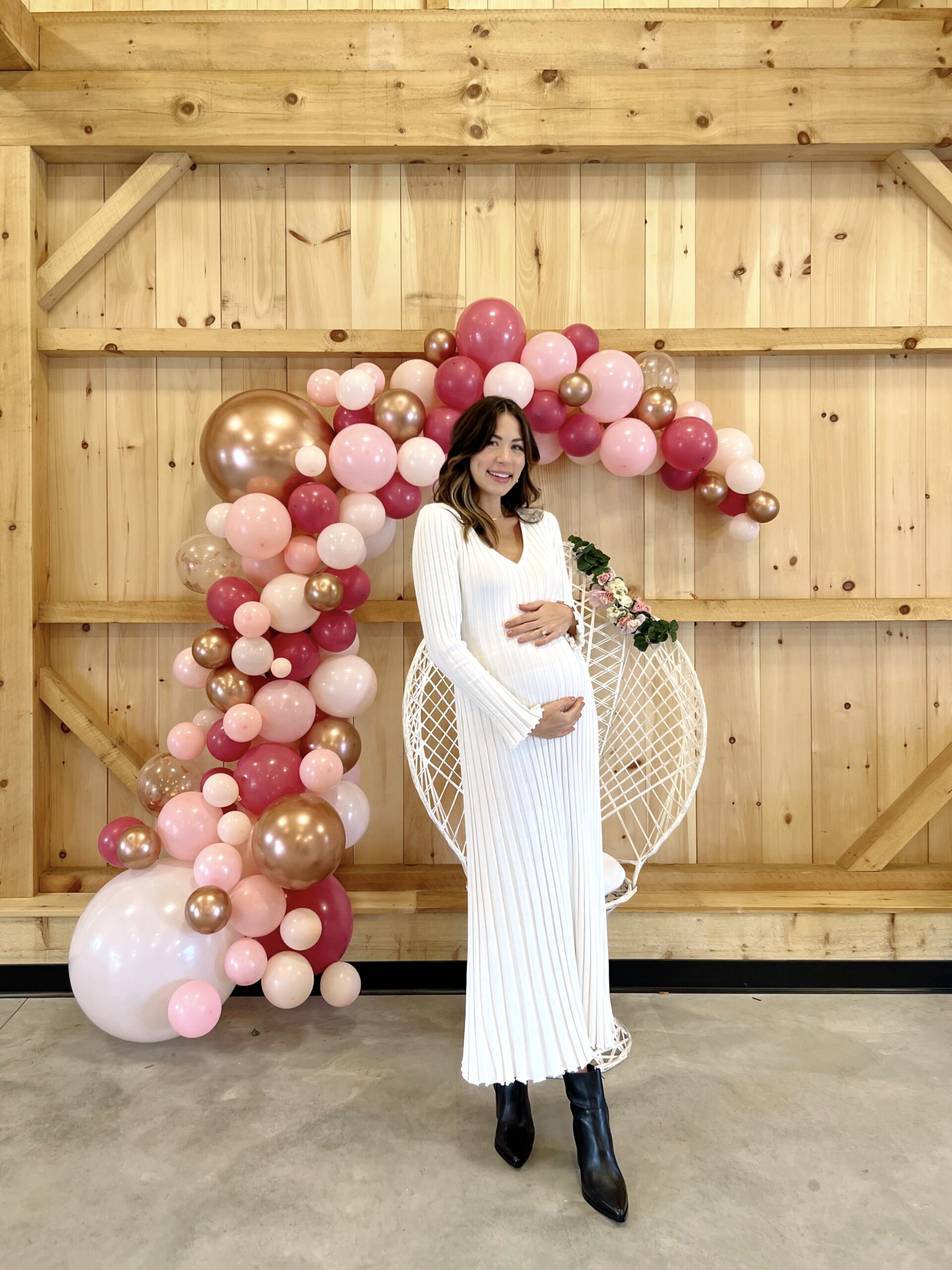 OUR BUDGET-FRIENDLY DIY BABY SHOWER
We had the best freaking weekend celebrating our babygirl at our budget-friendly DIY baby shower in Boston! I wanted to recap the event and share with you some things we did incase you're hosting or having one soon. I did not want my baby shower to be just another boring baby shower watching the Mom open gifts. I wanted it to be a celebration of motherhood and loved that our friends and family were able to mingle and enjoy themselves without any awkwardness.
MY BABY SHOWER OUTFIT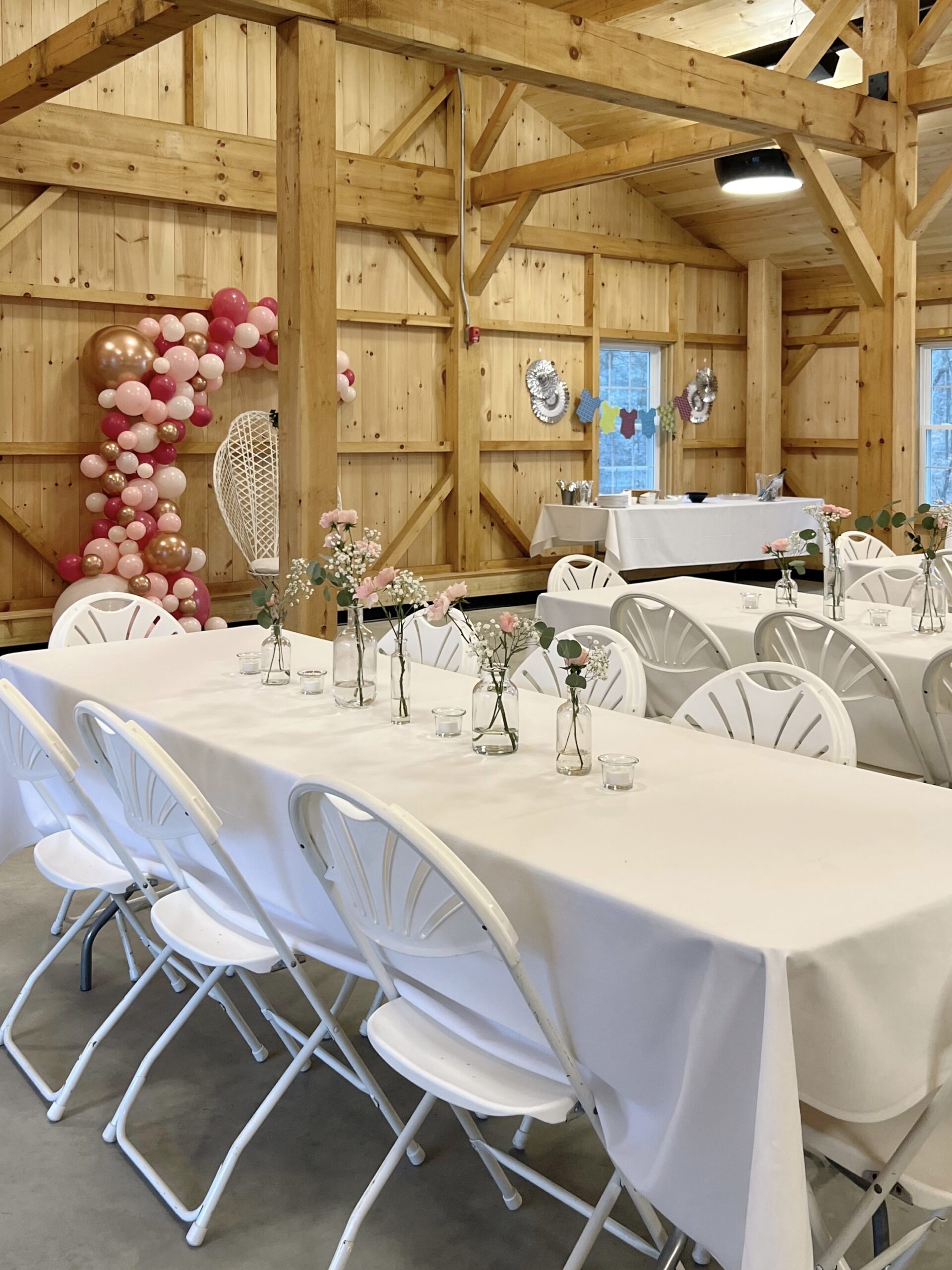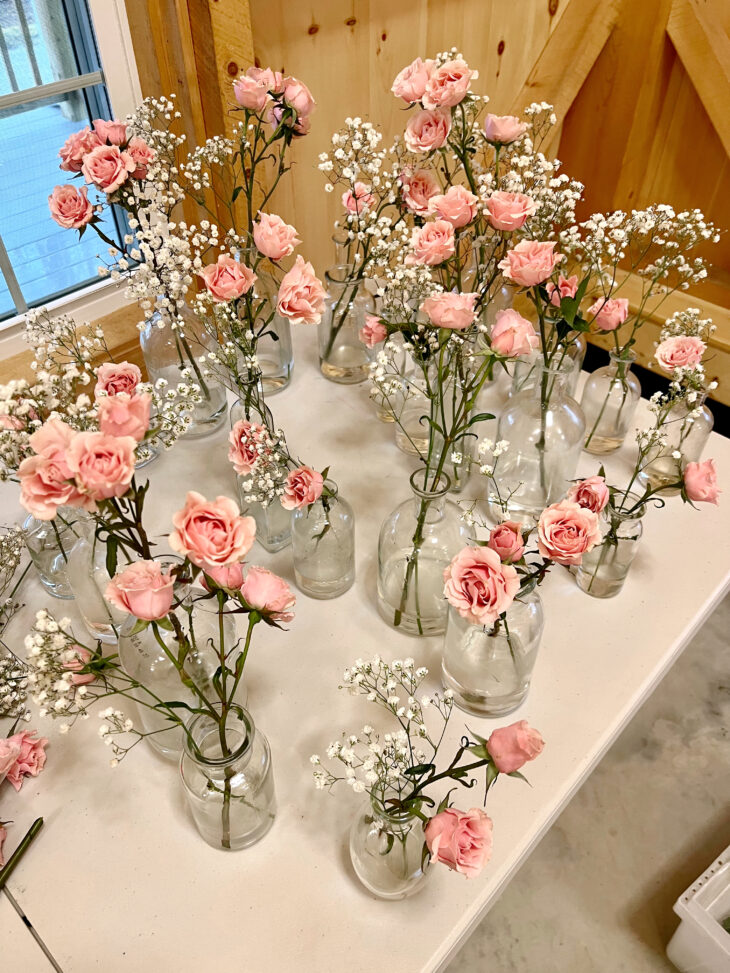 BABY SHOWER DETAILS
The event was co-ed, and I am so happy it was. We invited the immediate men in our family (Ryan, his Dad, my Dad, his brother, my brother) so those who haven't met before were able to!
I requested on the invite that all gifts be sent to our Raleigh address, since we did not plan to open presents at this shower. I used this invitation design from Minted and added details to the back.
I asked that all attendees bring a signed children"s book instead of a card so I could jumpstart her library.
We had a Welcome table that included a sign-in sheet, a few games and pencils for folks to pick up before they headed in.
I played a Baby Shower playlist on Spotify the entire time. Music is key! Just search "Baby Shower Playlist" and there are several to choose from.
I made sure to talk to every single guest and sit down for a few minutes with each to thank them for their gift and catch up.
30 minutes in, my Mom (the host) gave a speech and I said a few words as well!
My girlfriend made these favors for each guest to grab on their way out. She purchased ribbon and faux air plants to tie around each chocolate bar, and colored in the SHE in Hershey. If you're having a boy, you could color in the HE. Super affordable and so cute!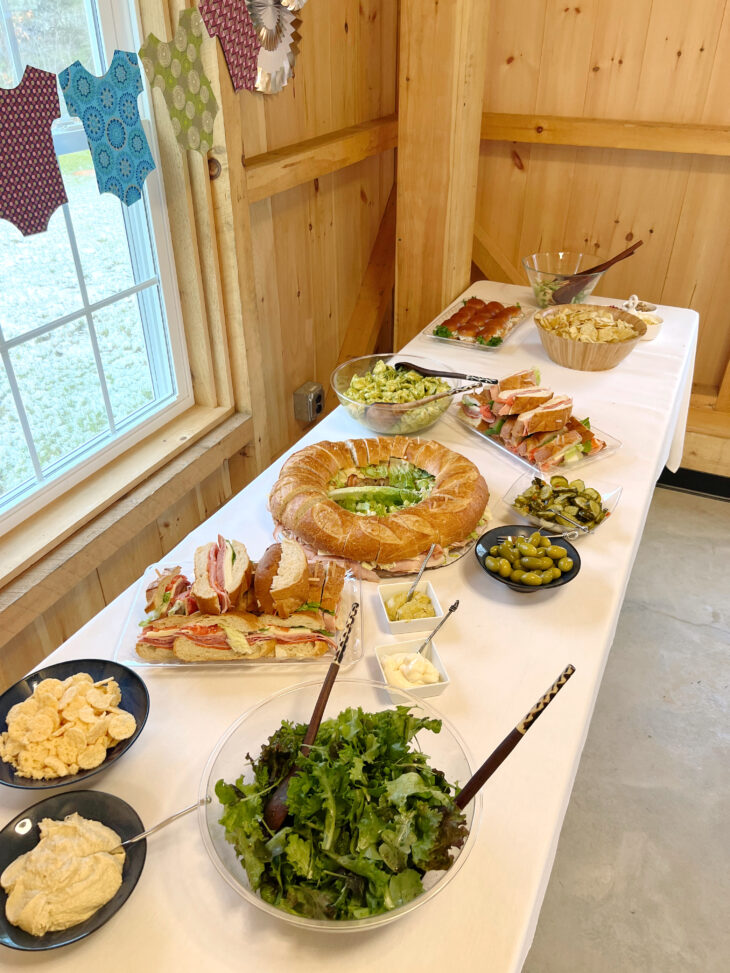 BABY SHOWER MENU
My Mom and my aunt made all of the food, besides the hero sandwiches they ordered from BJ's. They spent 1 day buying the groceries and 1 day prepping and cooking the dishes the day before the actual party. Here was our menu (all finger foods) including links to recipes they followed (we had both lactose and vegan guests so we took that into account):
Cheese and charcuterie board which included a variety of cheeses, meats, garnishes (olives, almonds, figs, pears, apples), crackers and baguettes
Crudite which included caramelized onion dip, baba ganoosh, humus with fresh vegetables
Shrimp cocktail (this was a hit!)
Hero sandwich
Chicken Salad croissant sandwiches (these were also a hit!)
Tortellini salad
Green tossed salad
Celery and apple salad (this was gone QUICK!)
Potato chips, pickles, and condiments on the side
Desserts included cupcakes, maccarrons, and cake pops (which were a hit) that we ordered from a local bakery
Drinks included wine, champagne for mimosas, craft beer, in addition to soda water, coffee and lemon + cucumber infused water
BABY SHOWER GAMES
Playing games at a baby shower can be.. boring. Since we weren't opening presents, I wanted to do at least one. We ended up playing two and it was really fun. Ryan read the answers (with humor, of course) and we gave out a prize to each winner. I purchased "Guess who? Mom or Dad" and "Oh baby! True or False" from Etsy and brought them to a local print shop to get them printed on card stock.
We also printed out Baby's 1st ABC Book and Baby's 1st 123 Book and requested that guests color each page. I plan to laminate them and turn them into books for us to use with baby!
If you're interested in the PDF's, shoot me an email and I am happy to send them to you for free.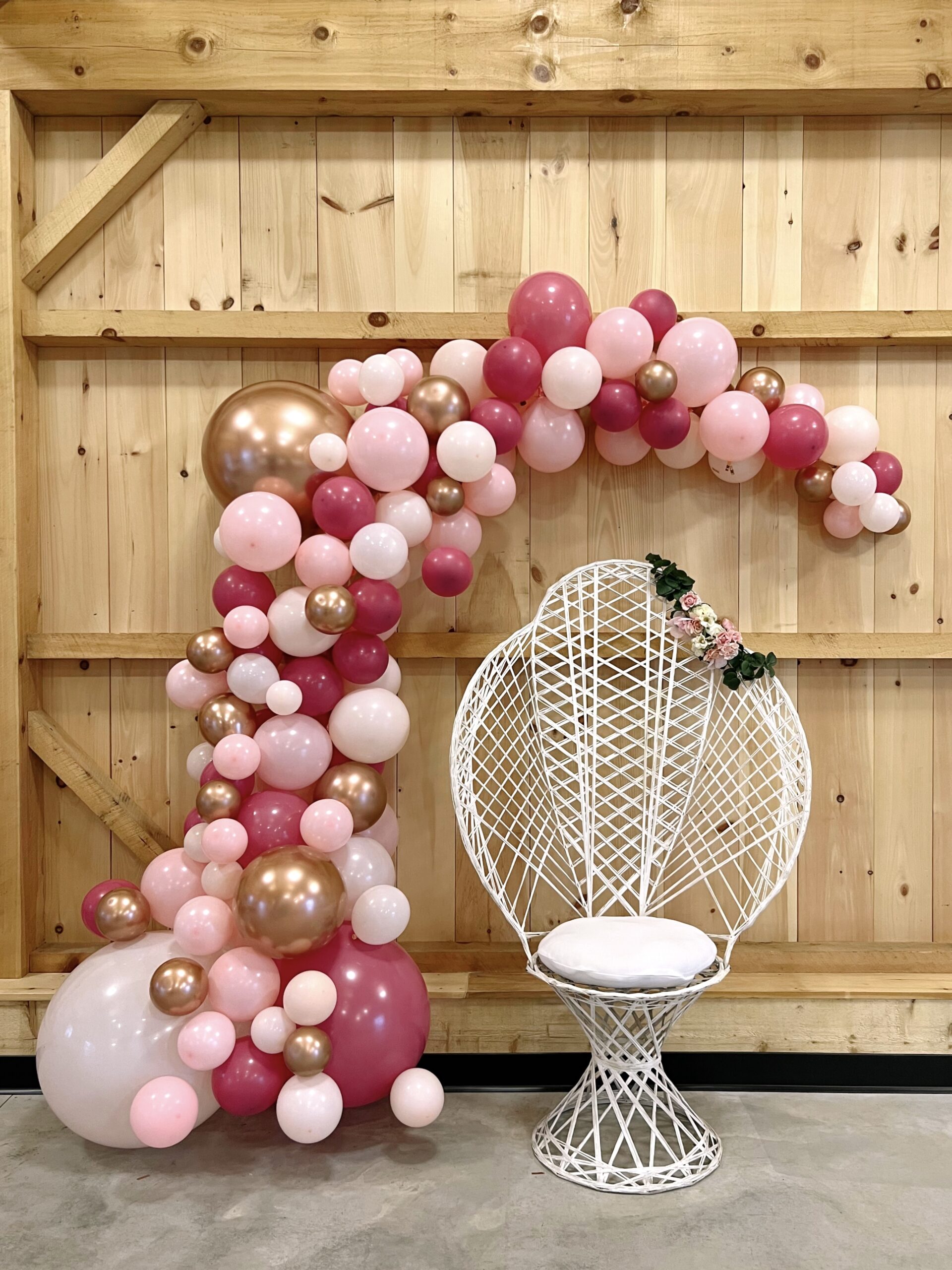 DIY BALLOON GARLAND
This was a last minute decision, as I was going to make a flower wall instead. I wanted something that I could take pictures in front of and I found this $13 balloon garland on Amazon with amazing reviews and it comes in 20 colors. It comes with everything you need to set up the garland (sticky dots, strips to attach the balloons to, fishing wire, etc.). This Electric Air Balloon Pump IS A NECESSITY. It was only $20 and allowed us to blow up all of the balloons within an hour.

The other decorations my Mom found at the Dollar Store and Party City, including all of the paper goods (cups, plates, napkins, etc.).
We had so much fun, I wouldn't change A THING. I am so grateful for all of my friends and family that made the trip. I hope you find this post helpful! Be sure to send this blog post to your pregnant friends, where I share a ton of advice my followers have shared with me on becoming a new mom.