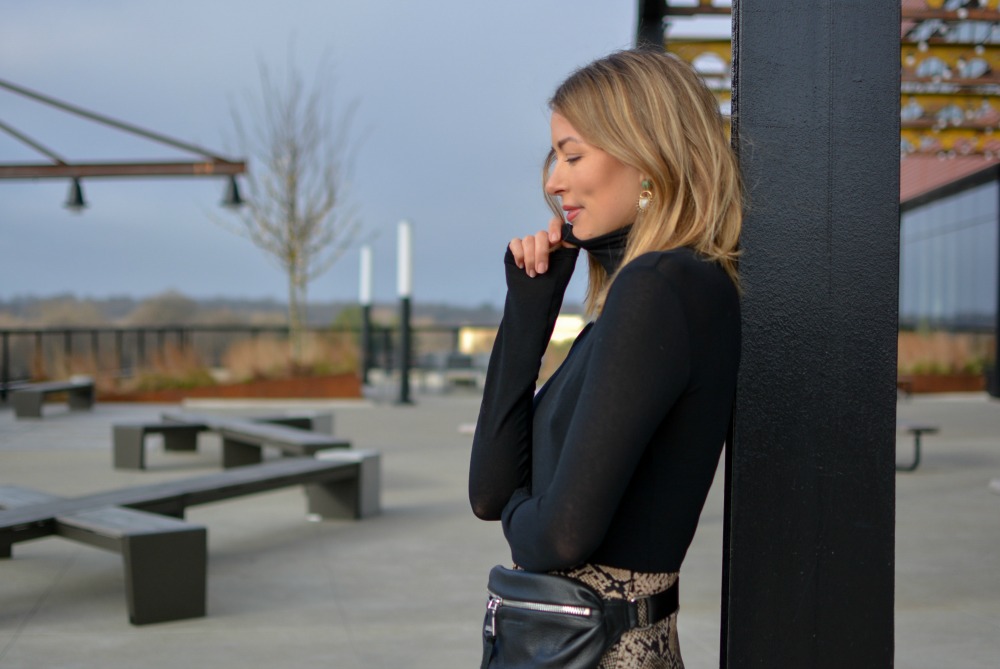 I thought it'd be fun to show you how I style ONE item TWO ways. I wear this black turtleneck on a weekly basis so I thought it'd be the perfect piece to style. I've also been wearing this one (which comes in 9 different colors) quite a bit, too.
I consider a black turtleneck a basic & I treat it like one. It doesn't hurt that this one from Zara (now sold out) is slightly sheer, so it looks extra cute when paired with a lace black bra. I love dressing it up with a printed bottom, like this snakeskin midi skirt or these leopard pleated pants.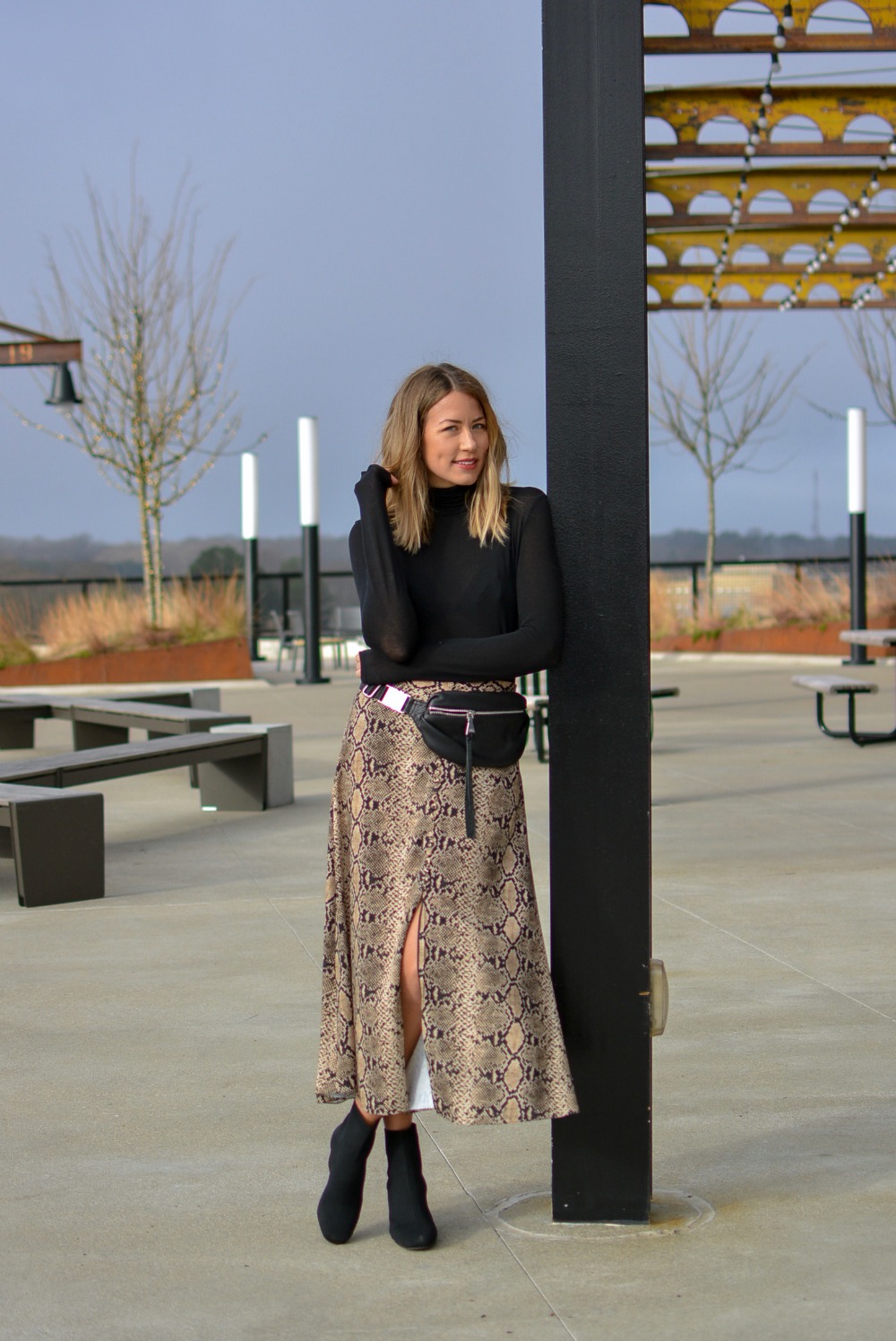 DRESSED UP
Black Turtleneck (similar for $13)| Midi Skirt | Sock Booties | Belt Bag
To dress it down, I simply tucked it into a cute pair of Mom jeans. I swapped out my heeled sock booties for a more comfortable pair & threw on this super cute Fisherman's cap.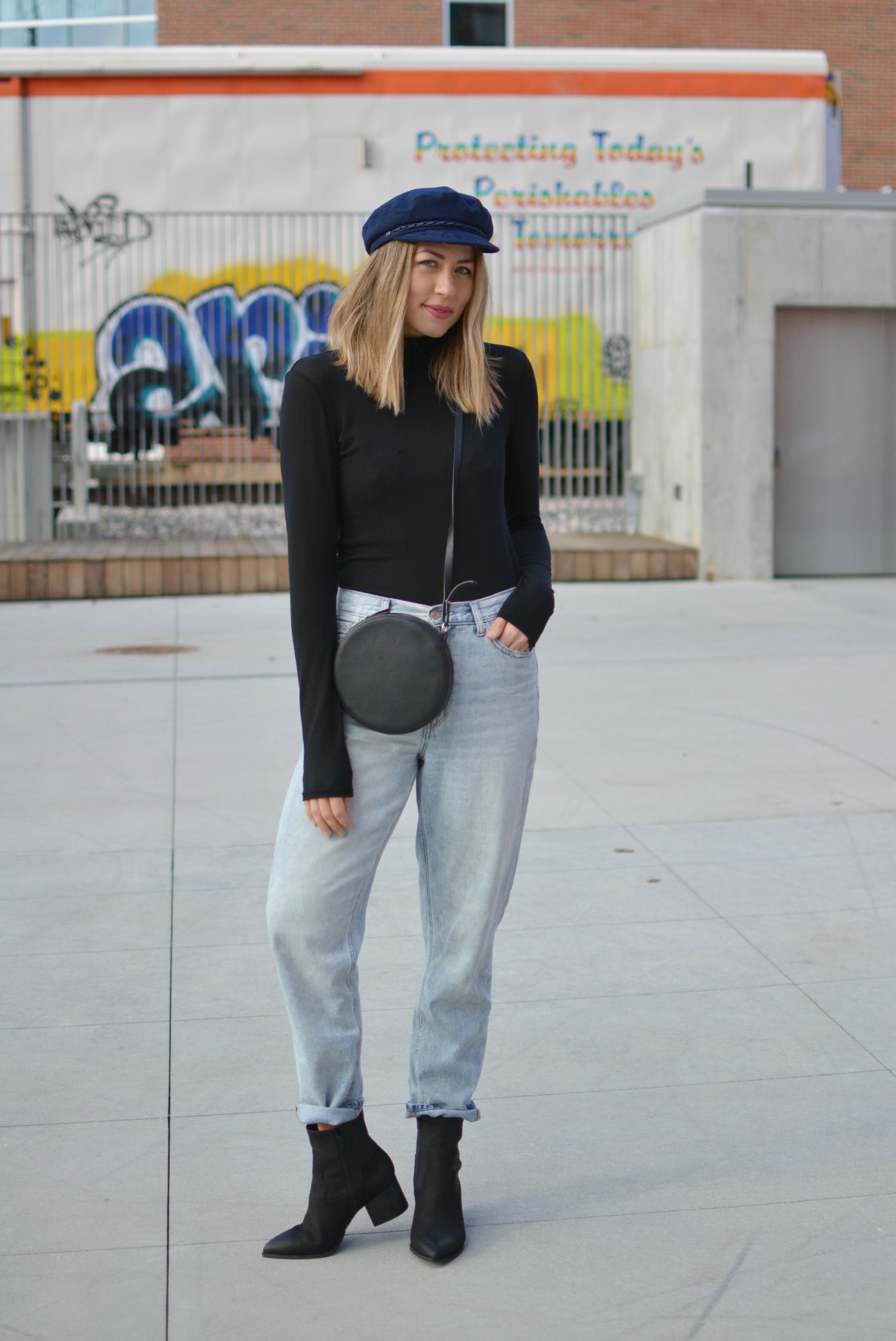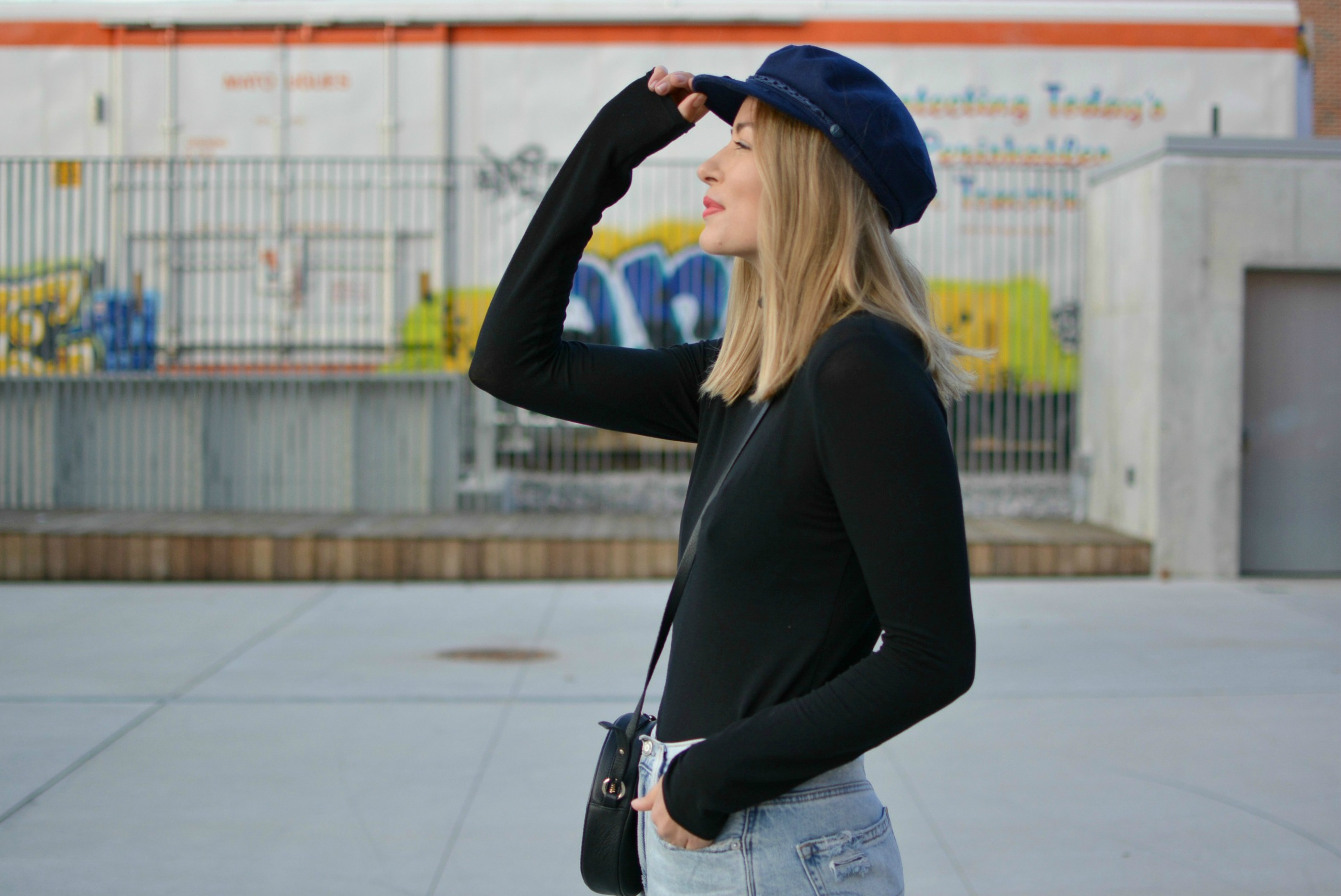 DRESSED DOWN
Black Turtleneck (similar for $13)| Mom Jeans | Fisherman's Cap
So, now it's YOUR turn. Give it a try.. grab a basic out of your closet & style it two ways. Dress it up, dress it down, layer it, add accessories, rock a monochromatic trend.. the options are endless. I hope this post sparked some inspiration & that you realize new outfits don't require new clothes, just an imagination.
I hope you all had the best weekend ever! I linked both my outfits below.
SHOP: Black Turtleneck Dressed Up

SHOP: Black Turtleneck Dressed Down