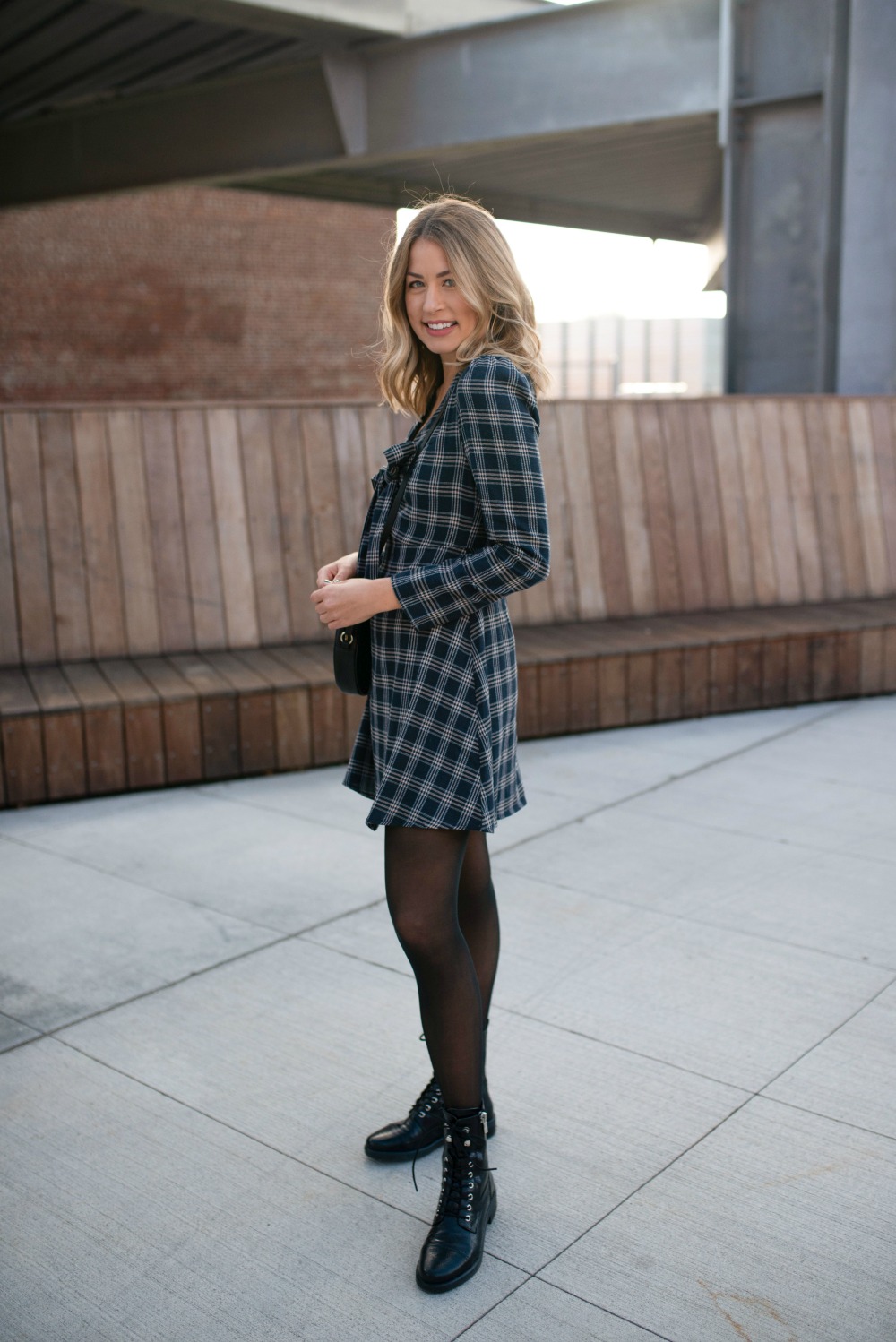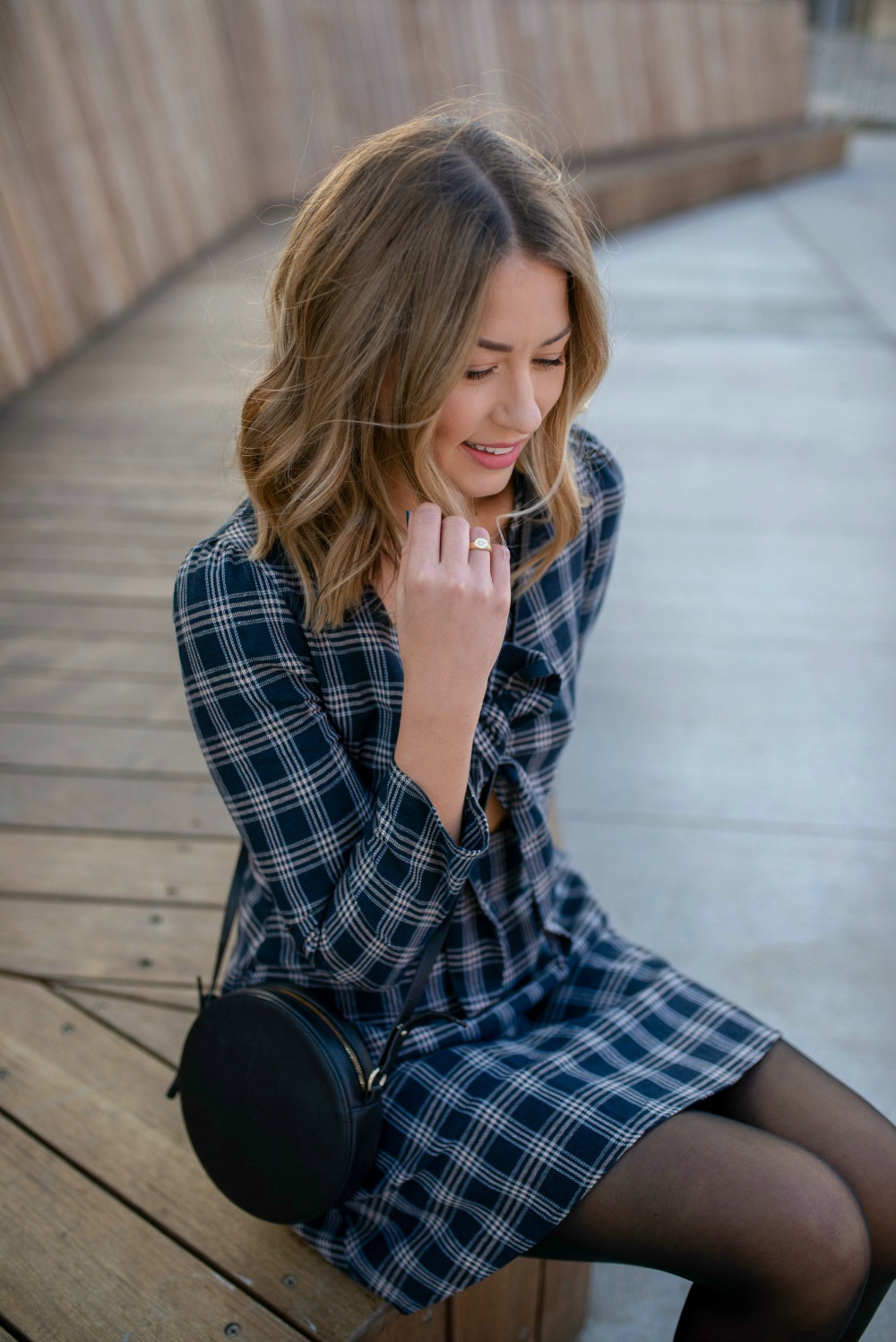 WHAT I'M WEARING
c/o Knot At All Dress by Prim & Pop Boutique | Circle Bag | Combat Boots
Before we start, let's talk about this super cute dress from the local Raleigh boutique Prim & Pop. As soon as I saw it, I knew I wanted to pair it with these cute combat boots for an edgier look. By the way, I sized down in both this dress & these boots! Now, let's make you some friends.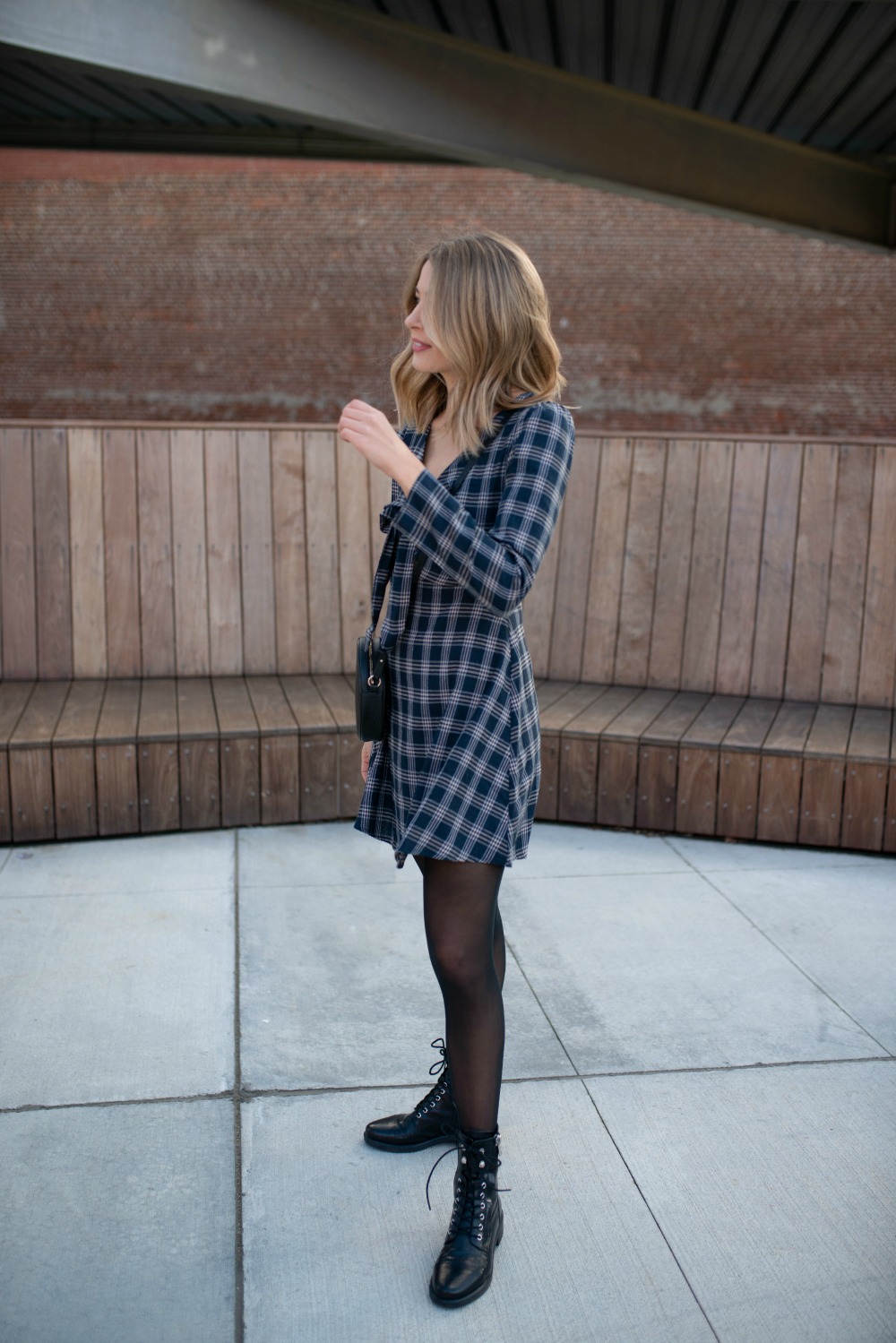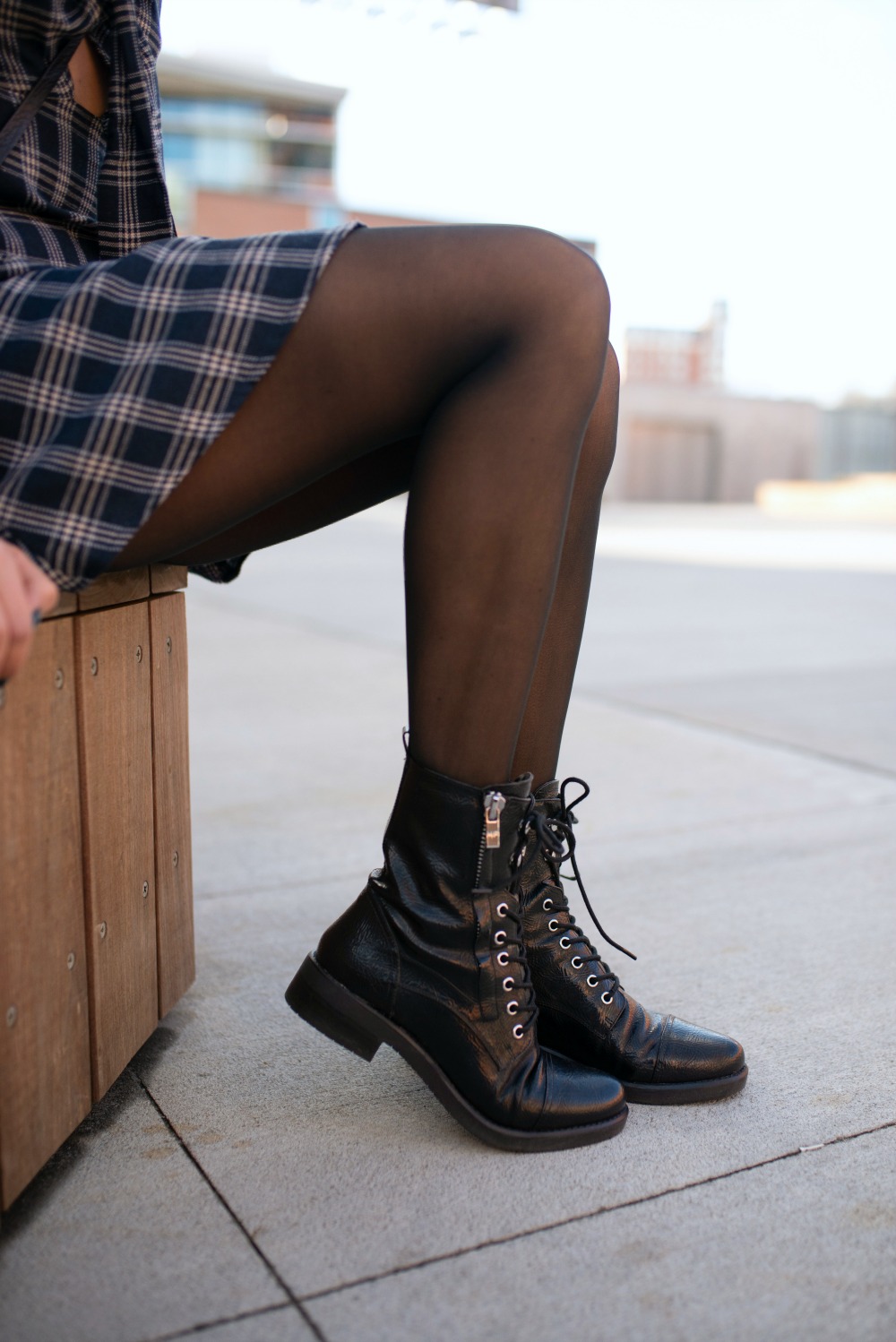 Ahh, making friends as an adult. It's not hard, but it sure ain't easy. Nowadays, it's easy to meet someone, swap Instagram handles & call it a day. But, when you've moved to a new city with no one to call, garnering friendships that will last beyond the bar's bathroom line is crucial to feeling like you're settling in.
Since I've moved 5 times in the last 5 years, I like to think I am good at making friends. Currently, my closest friends are scattered across the country which makes fostering those friendships that much more important. Below I'm sharing my tips on how I make friends as an adult:
Slide into their Instagram DM's.
Before I moved to Raleigh, I scoured the blogger scene in Raleigh on Instagram. I followed & started interacting with the girls that I vibed with the most – whether I liked their style, the way they interacted on IG Stories, or their witty IG captions. Once I moved to Raleigh, I sent them a message asking them to meet-up for coffee or a drink & believe it or not, they ALWAYS said yes! Even if you're not a blogger, you can easily stalk the local scene to see if any of these people could be potential friends. It helps that you can get a good sense of who they are before you even meet them. Instagram makes life easy.
Reach out to who you know.
Open your LinkedIn or Facebook & search by location. Do you know anyone that works or lives near you? Even if it's super awkward because you haven't conversed since college, it's fun to see a familiar face. Grab lunch at a local joint & reignite that connection & see where the conversation goes. Especially if you're new to the area, they'll be more inclined to invite you to group events or parties so you can expand your network.
Attend a group work-out class.
As much as I love working out with me, myself & I, I force myself to sign up for group classes at least 1x a week. I especially love the ones that make you choose a partner to work-out with during class (like, Heat Studios). Sure, it can be awkward, but having someone to chat with can also make the workout less daunting. I dare you to spark up a conversation & see where it goes. Last week I exchanged numbers with 2 girls from Barre because we kept running into each other in class. Now we're in a group chat & plan on attending other local workout classes together.
Join select Facebook Groups.
Facebook Groups are a great way to connect with a community without having to leave the comfort of your own home. They have a Facebook Group for everyone now, from Entrepreneurs to Mom's to Women in Business, & people are engaging in the group all day. Most groups are closed, which means you have to request to join, but the process is quick. I joined most of the Facebook Groups that were relevant to me here in Raleigh & I struck up conversations, made connections, & even went to their events… ALONE.
Sign up for Bumble BFF.
Yes, a dating app for friends! Just to clarify, you can turn off the dating portion of Bumble & simply access the friend portion. Add some pictures, write a fun bio, & start swiping. I've heard both good stories & bad stories from Bumble BFF meet-ups, but I met one of my close friends in OC off this app so I'm all for it. To make it less awkward, agree to meet at the dog park, go for a hike, or attend a local networking event together.
Utilize coworking spaces.
Working from home has its perks, but so does human interaction. Instead of cuddling up on your couch, head to a coworking space. That could be a local coffee shop or, better yet, an actual coworking space that is open to the public. Grab a seat & instead of throwing on your headphones, grab some coffee, settle in, & be willing to start a conversation with the person next to you.
They say the older you get, the harder it is to make friends. Of course it is.. if you hold yourself back! Hopefully, these tips help you as much as they have helped me. Until next time, shop my look below!