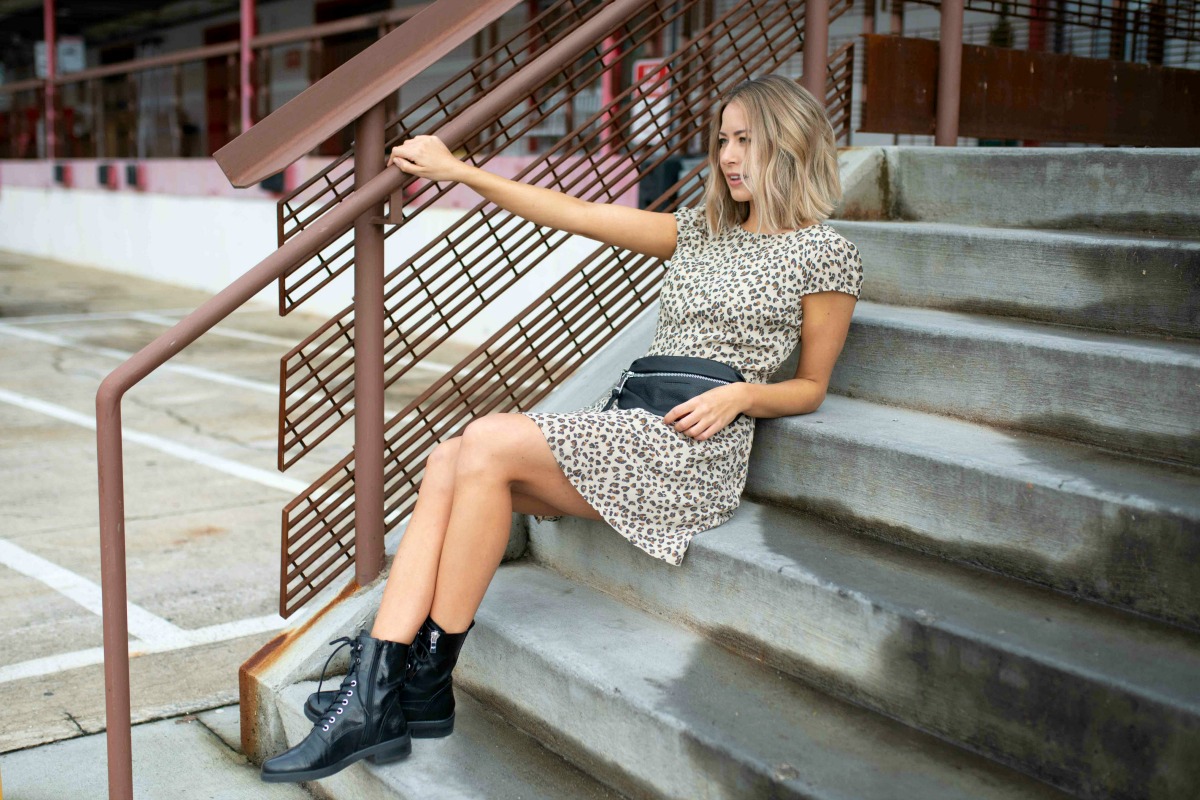 MY 5 WINTER MUST HAVES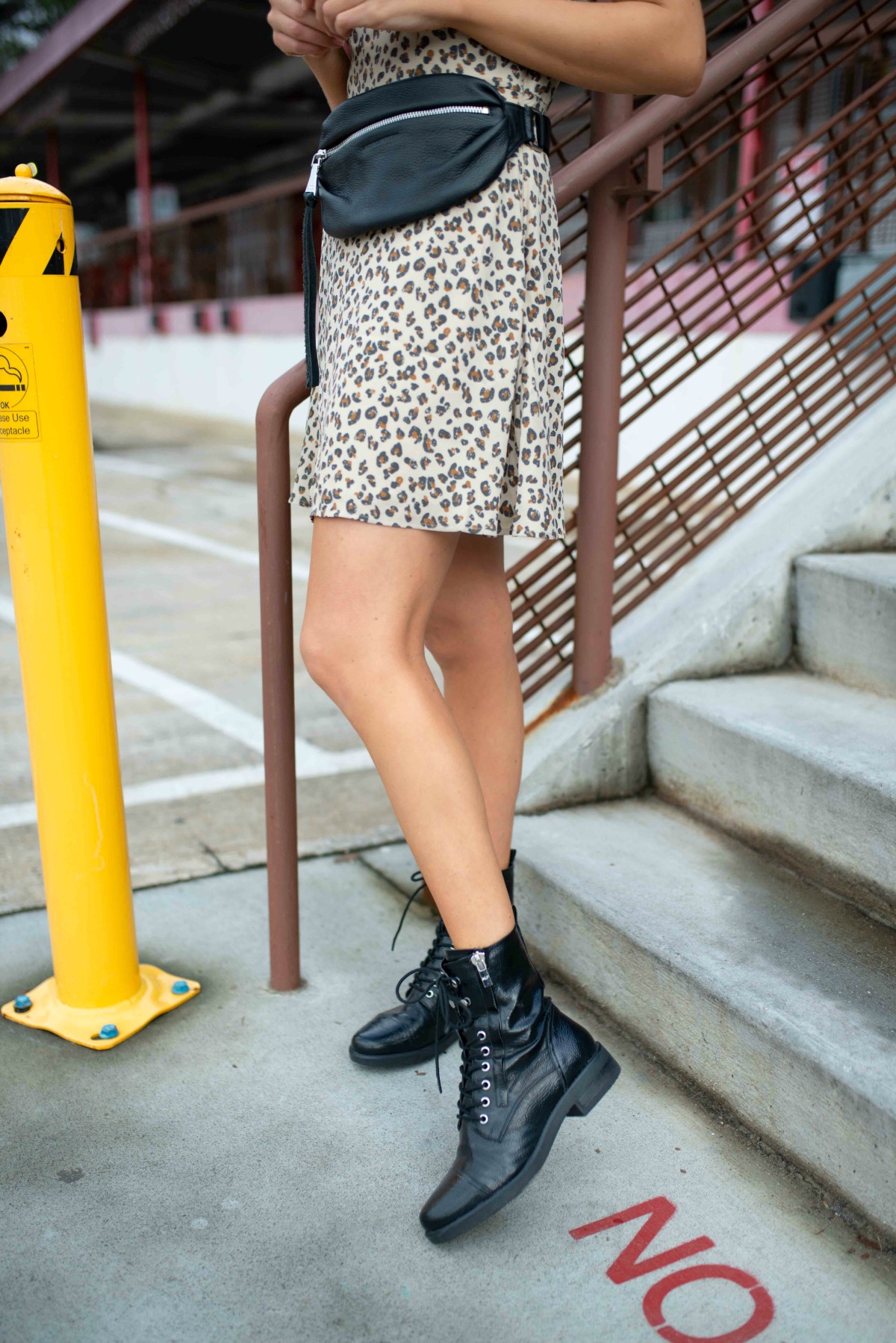 First, say HELLO to my new hair! I cut another 4 inches off & let me tell you, it's so much easier to style with it being short. If you are in Raleigh, you have to go to Ashley over at Gilded Salon (& say I sent you!).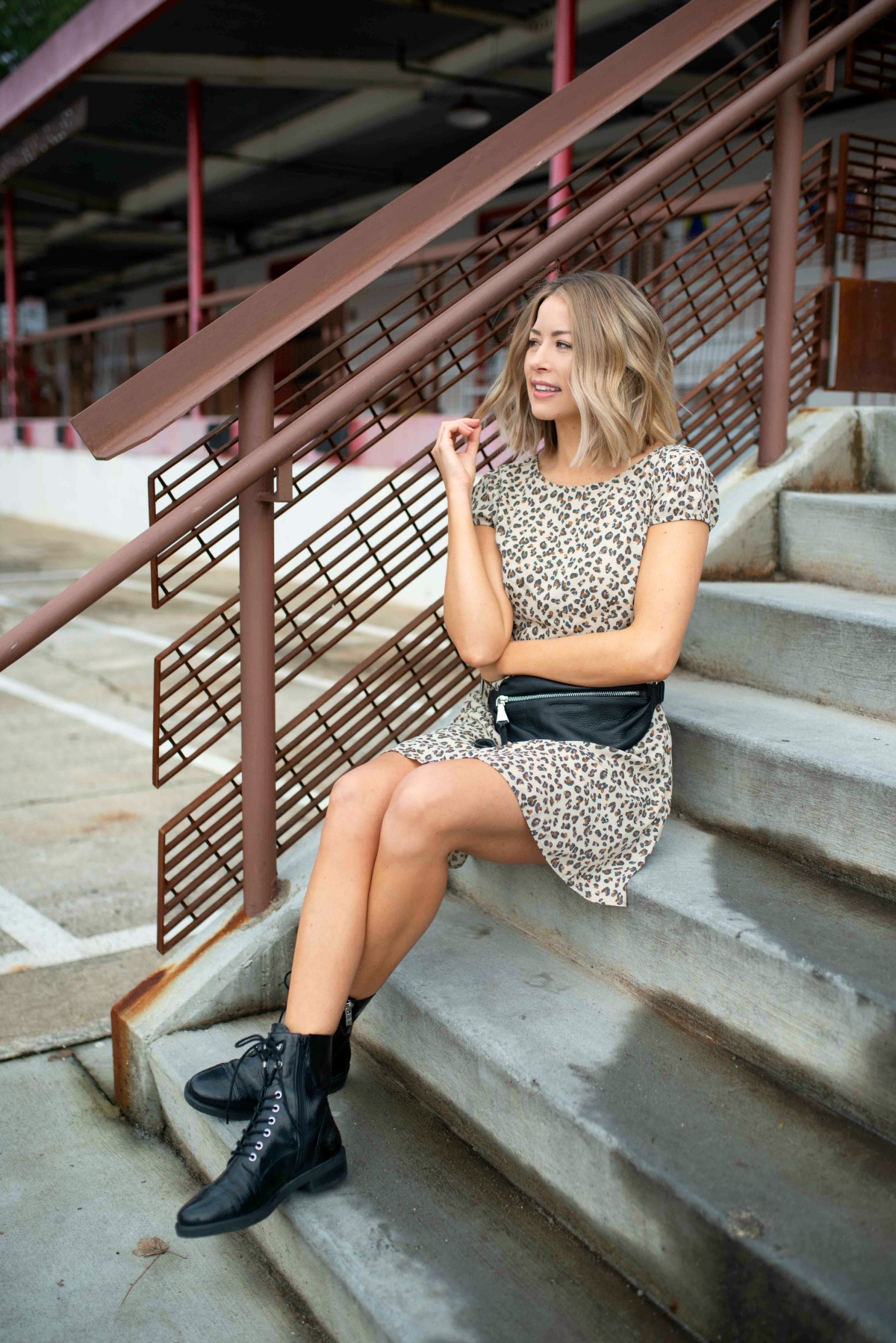 Second, I'm wearing the leopard mini dress 67% of you didn't like over on Instagram. Considering I only paid $13 for it, I am happy I kept it. It's modest, yet playful. I obviously paired it with my favorite belt bag & the combat boots that won't leave my feet.
As you know, I have been trying to save money & shop in my closet more. As a blogger, it's real hard. I am learning to work with what I have, which brings me to my next point: I want to start sharing with you items that I have bought & loved. Not just "these jeans are comfy" kind-of-love, but the "reach for constantly, wear excessively" kind-of-love.
These 5 items that were on constant rotation the last few months & I found myself reaching for them regularly. They are items that can be easily mix & matched & worn with a plethora of outfits. So, if I was to recommend you buy anything I share, these pieces are it. Use the links below to shop these items!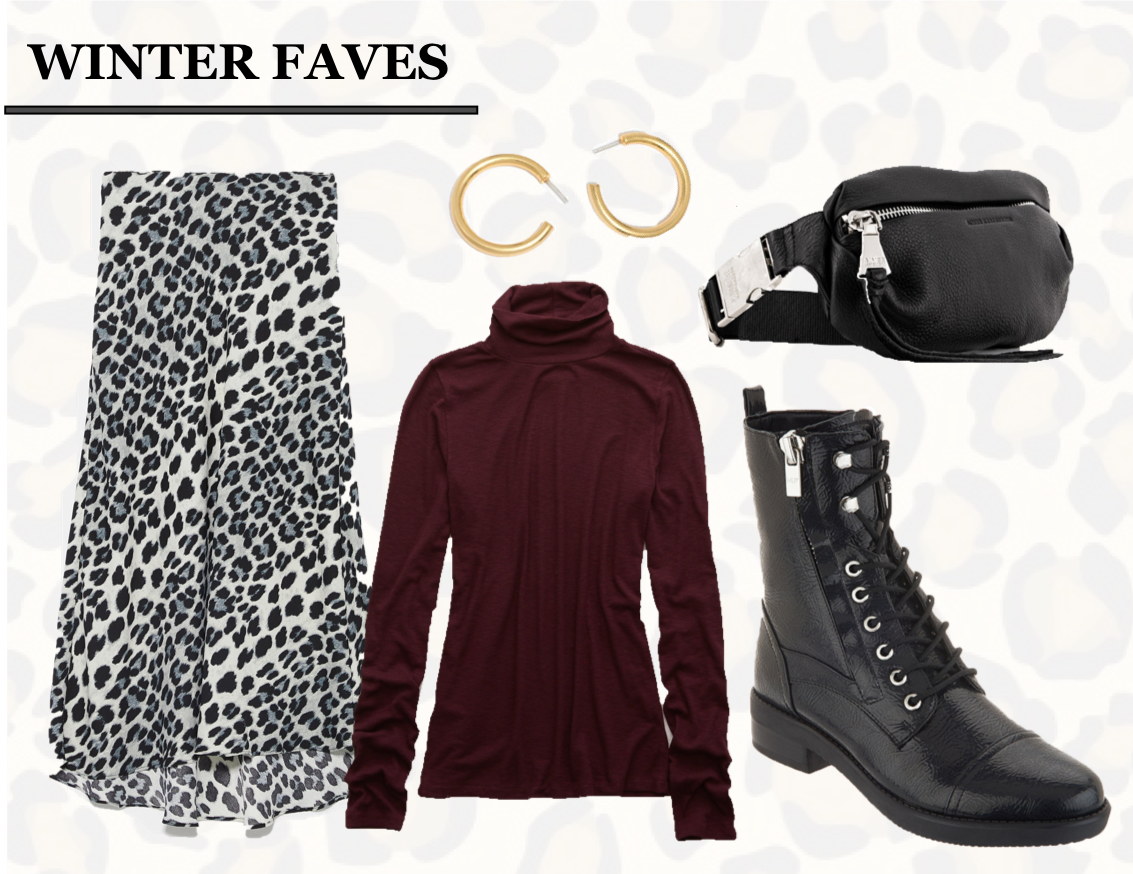 MY 5 WINTER MUST HAVES
What do you guys think? Do you like posts like these? You can also shop my cute leopard look below (including other dresses I am eying):

Photos by Glory Roze Photography.