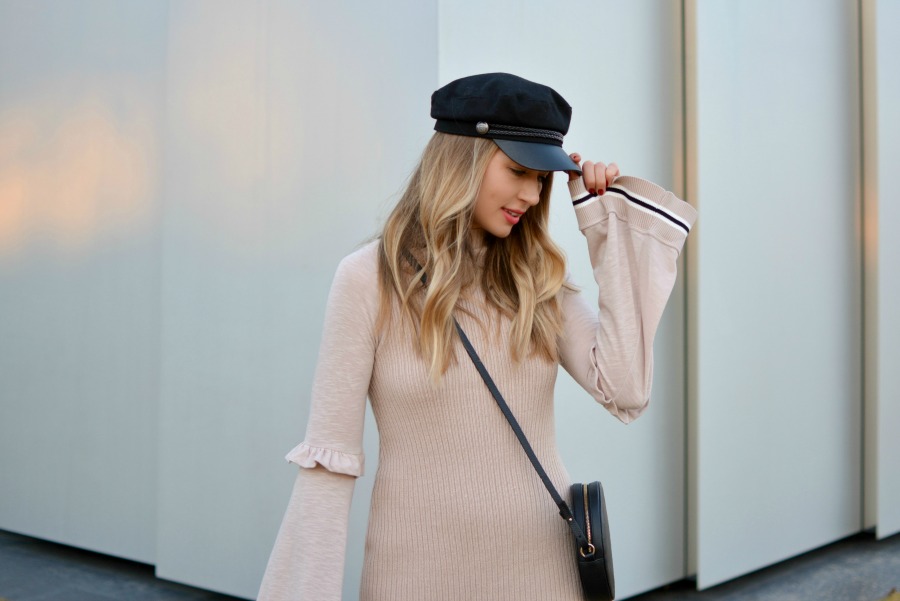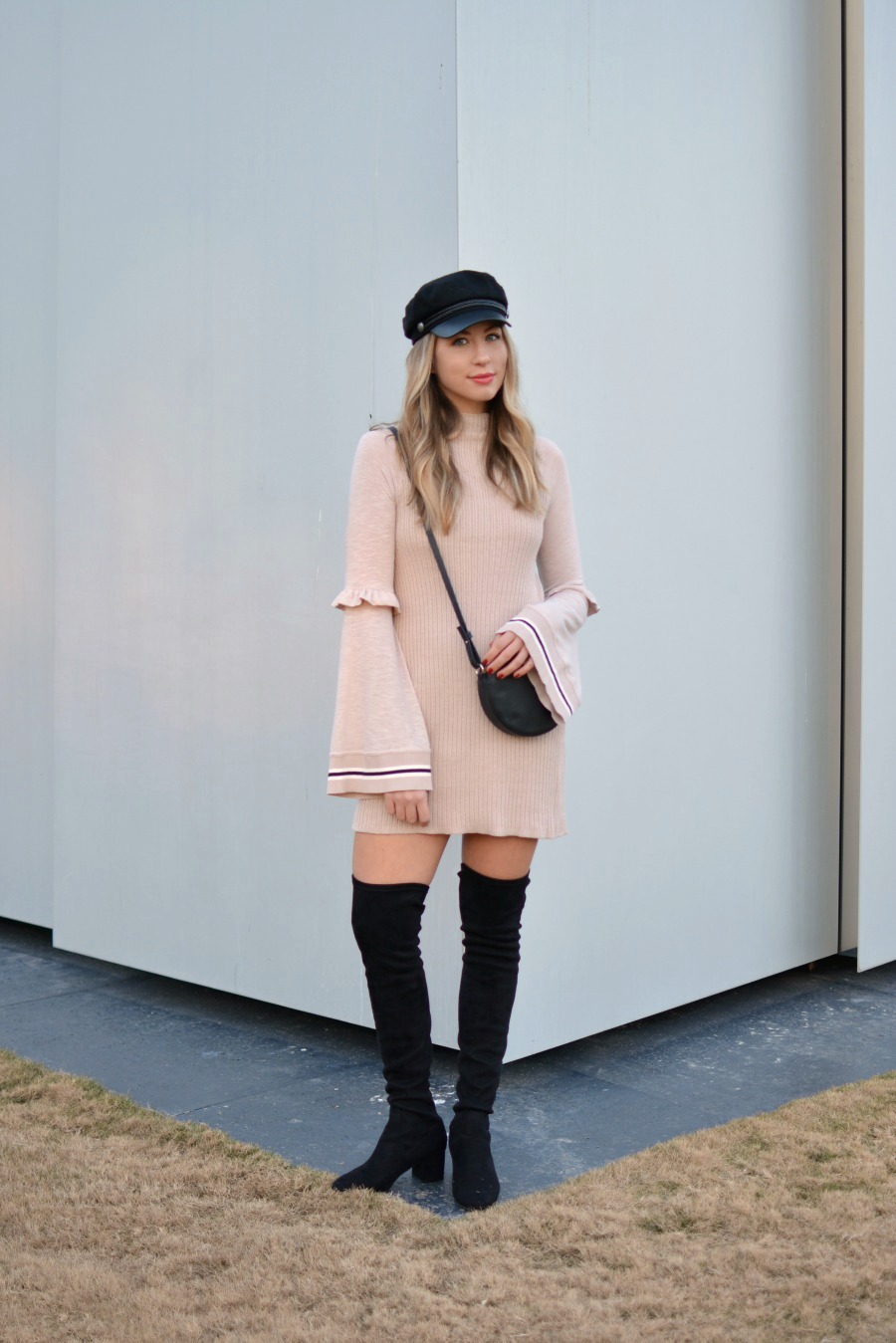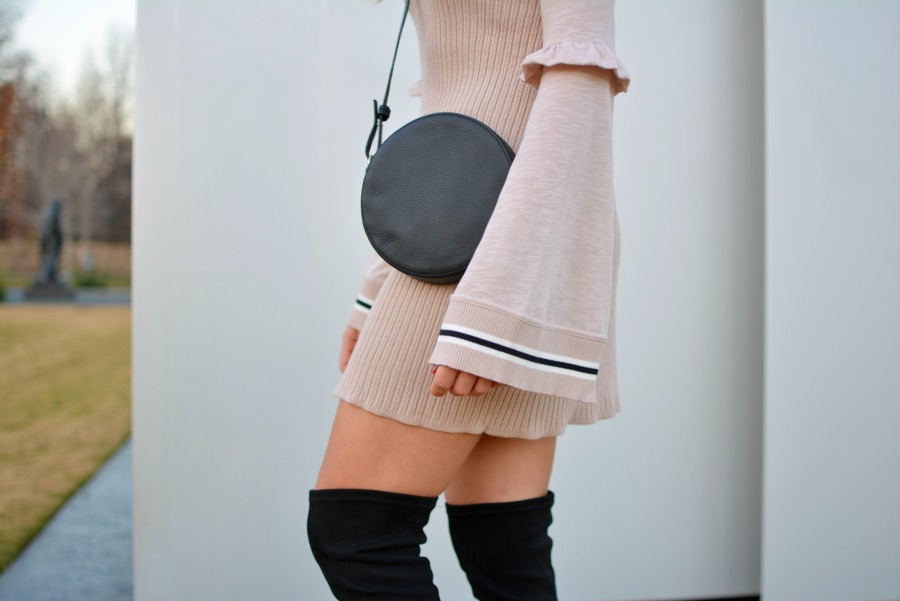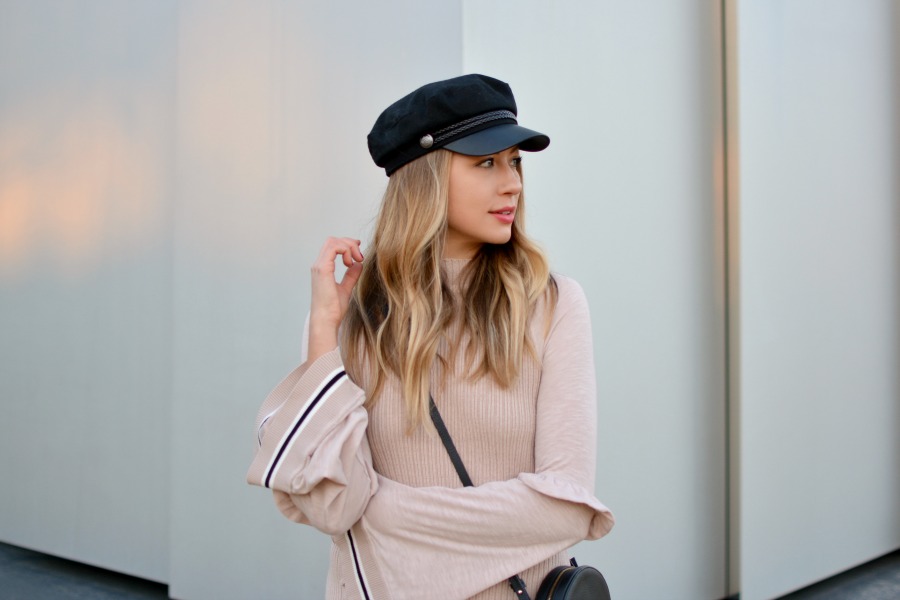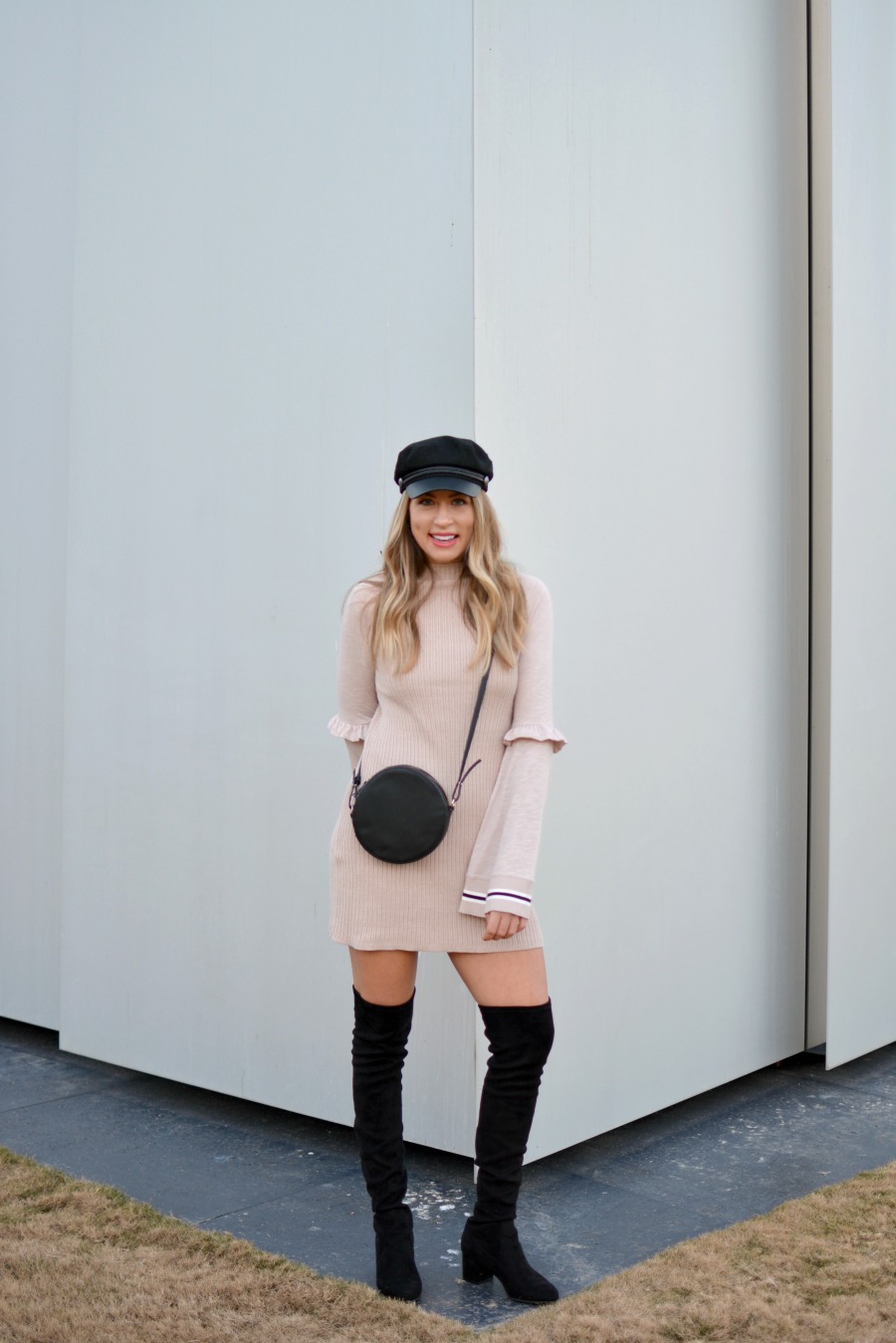 Wearing: Free People Bell Sleeve Sweater | H&M Newsboy Cap (similar for $42) | COS Circular Shoulder Bag (similar for $44) | Steve Madden Gabbie Thigh Boot 
After almost four years of blogging, I've decided to make some changes around here. As you can tell, this world is FULL of bloggers. Blogging has become such a "thing" that now, everyone has one.. which is both exciting & annoying. It's exciting because I am so supportive of girls following their dreams, & if carving out a creative space on the interweb is their dream, I'm all for it. & it's annoying because it's hard to not compare yourself to other influencers sharing the same space with you, especially those who have a massive following. #respect
Now, let's talk about these changes. I see a lot of people becoming successful straight off of Instagram which is GREAT. But, will Instagram be around forever? No clue, but I know my domain URL will be.. & so will this blog, dammit. It's important for me to be consistently posting on Allie Wears because THIS is my main source of blogging, & Instagram, Facebook, Pinterest, are just branches off of my cute lil' tree. So, expect more posts!
In addition, I plan to be way more engaging on Instagram stories and Snapchat. I noticed over the week of Thanksgiving that items I featured in my Instagram story (like these boots) were getting 5x more clicks than the items I link to on my blog. I also updated my blog's header to include a "Shop my Instagram" tab, which makes it easy to shop the items I'm wearing on Instagram incase you miss my Instagram story.
& last but not least, I want to be more personal! Which is why this blog post is dedicated to everything but what I'm wearing. I've noticed lately that I am visiting blogs that feature tips, tricks, or even an FAQ so I can learn more about the blogger I envy admire instead of their clothes. In this digital age, it's really about connecting with the individual, whether that be a consumer or a reader, at a deeper level than just the surface.
& as always, thanks for coming along for the ride! You can shop my look above below.