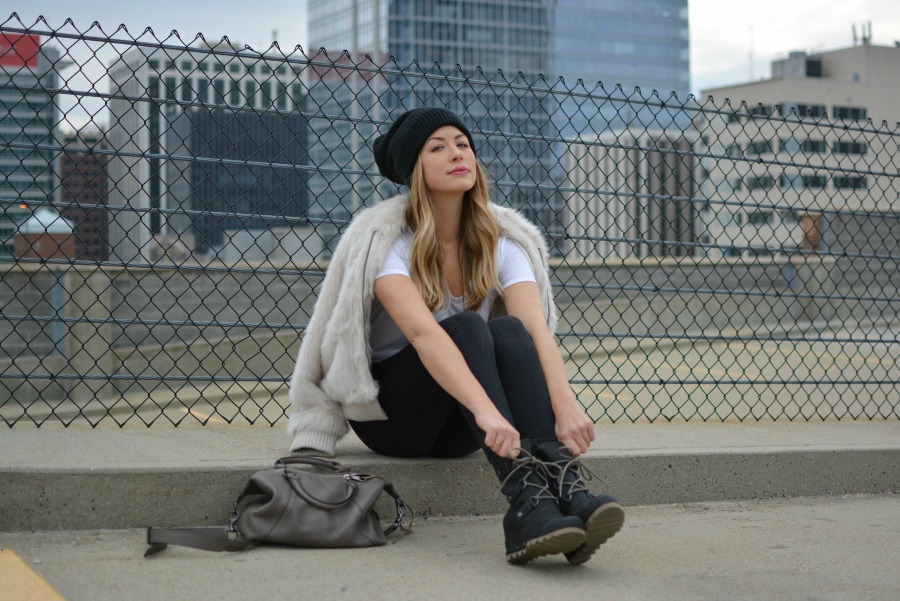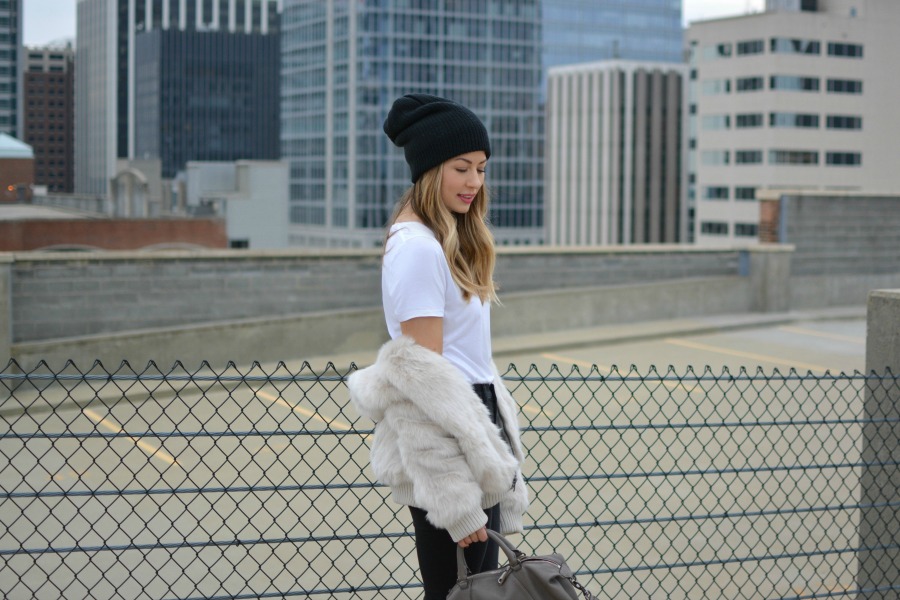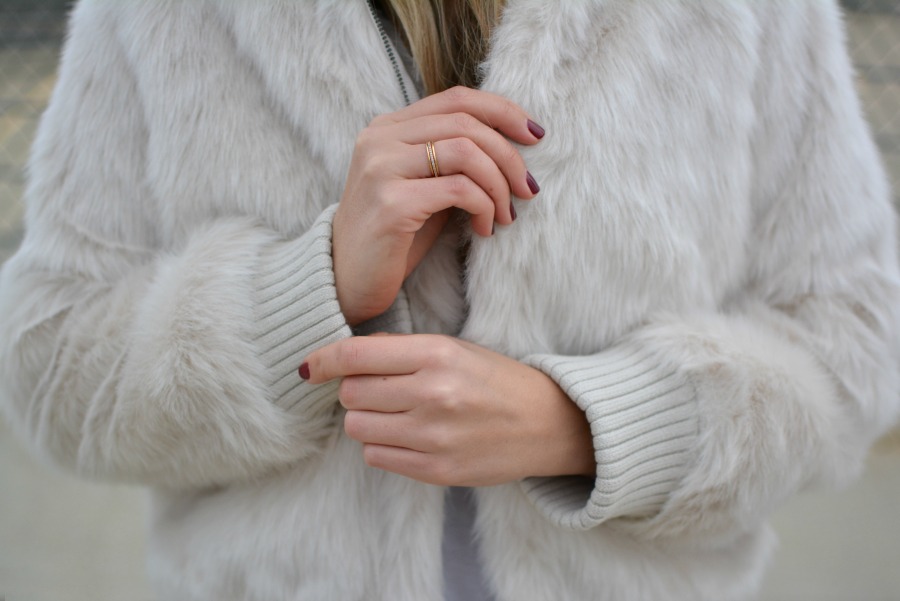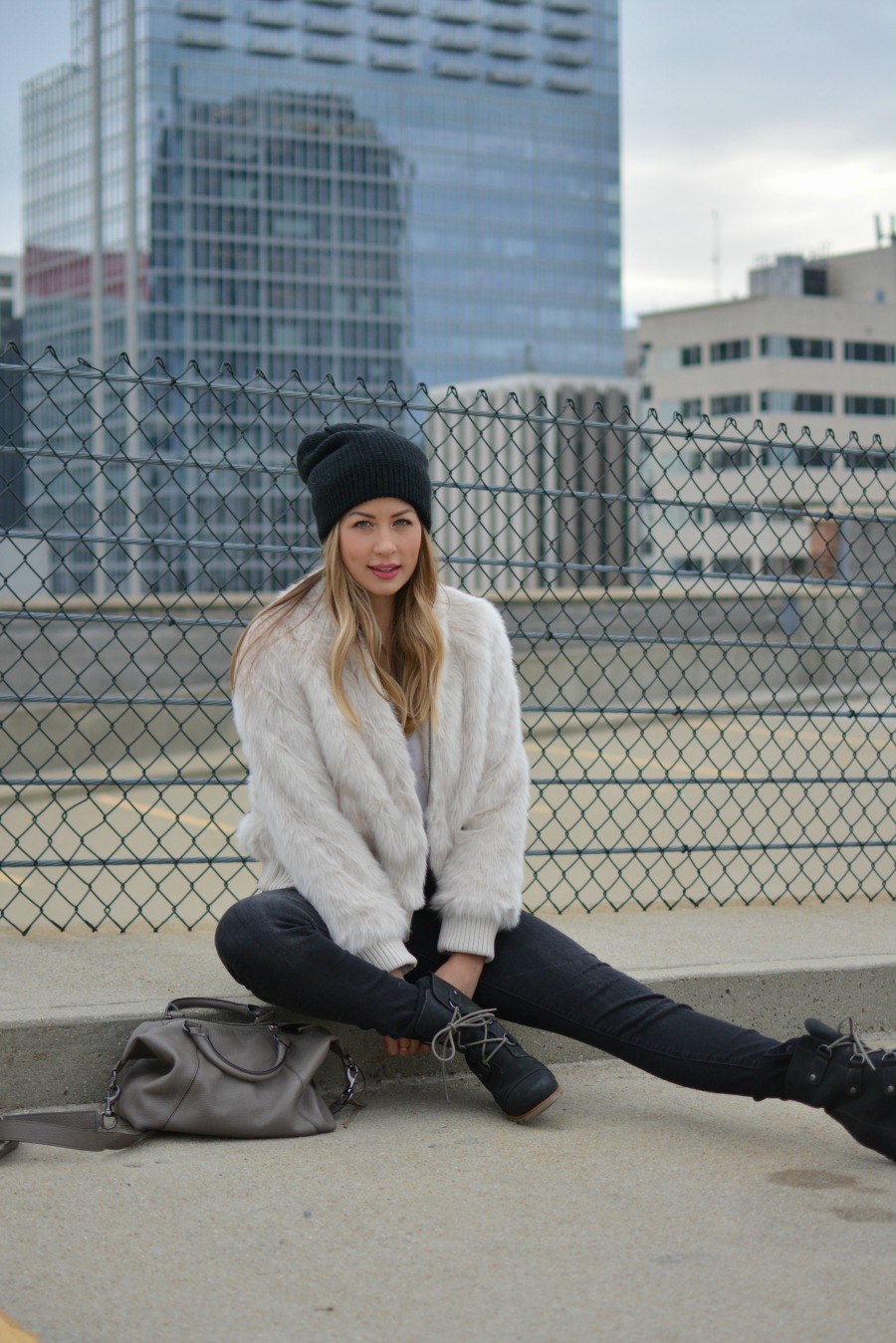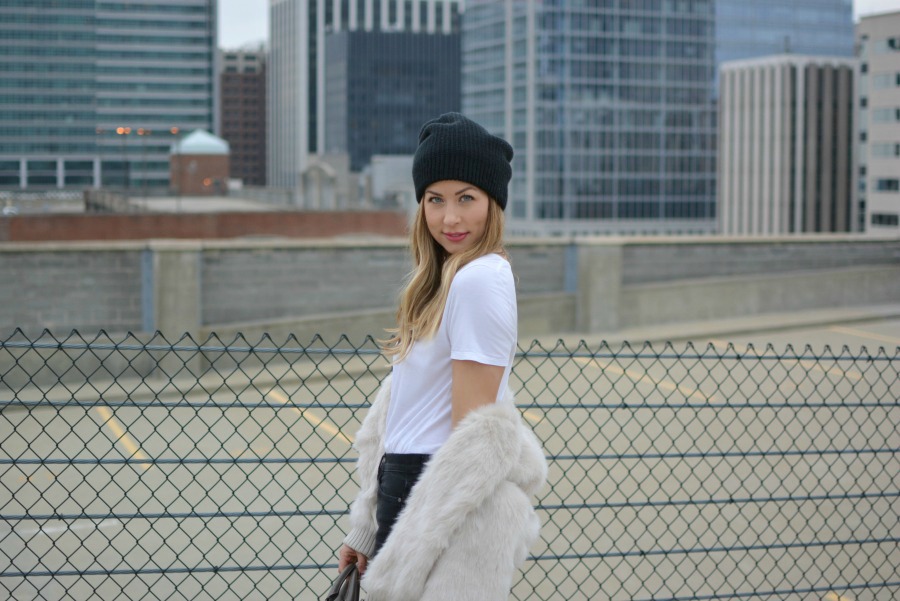 Wearing: c/o Banana Republic Faux Fur Bomber & Skinny Jeans | Old Navy Curved Hem Tee | Free People Slouchy Beanie | c/o Sorel Joan of Arctic Wedge Booties | Rebecca Minkoff Crossbody
Let's get the obvious out of the way.. how darling is this faux fur bomber from Banana Republic? It's the perfect addition to your closet for the holidays, except I went the complete opposite route & dressed it down 'cause I was feeling hipster.
This shoot was tough & to be honest, I almost gave up halfway through. Sometimes things don't work as expected.. whether it's the location, the lighting, the weather, or the outfit. But, I made some quick adjustments & convinced my photog (hey babe!) to try again & the pictures came out better than I expected. I wanted to share with you five tips that I pull out of my back pocket when I do feel like giving up.
Find the sun. I like to shoot right after sunrise, or right before sunset. I never shoot in the middle of the day as the sun casts shadows in awkward places. But, find the sun! It highlights your face, even if it's still behind clouds, & a bright face makes every picture better.
Have options. Try different poses & different angles, as awkward as you may feel. Stand, sit, lean against a wall.. that way, you have plenty of options to choose from.
Interrupt your photographer. I stop my photographer every few minutes to review what's been taken. If I like a pose, but say, my hand looks crippled, I try the pose again.
Do what you can with what you have. Initially, I had this t-shirt tucked out for this look, but after a few shots I felt it looked frumpy in photos. I debated whether I should drive home & change (or give up, ahem), but instead I tucked it in & changed my angles to avoid any straight on shots of the shirt.
Take your time. Unless you're booking a photographer on a per hour basis, take your time! I tend to feel bad, like I'm wasting their time, & try to rush through a shoot. But, I've learned to speak up if I'm not happy with what's been captured & keep shooting until I am.
Do you have any tips you swear by? Shop my look below!